South Lake Tahoe is an interesting mixture of high-rise casino resorts, modern ski condos in the Heavenly Village, and old independent motels. There's a relatively new player in the market now and that's Basecamp Hotel. The hotel has taken over the bones of a classic motel, renovated the crap out of it and has even built some all-new buildings too. It's an interesting boutique hotel that somehow actually creates the feeling that you're part of a community when you stay there.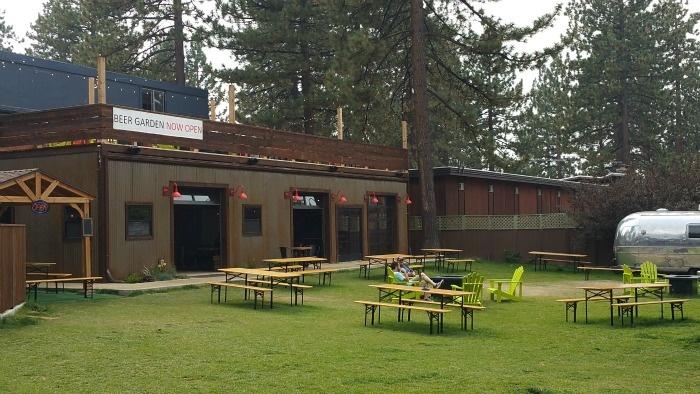 It's sort of hard to describe the atmosphere at Basecamp Hotel Tahoe without visiting. Imagine it as though you enjoyed hostels and summer camp when you were younger - but now that you're in your 30's and 40's, you want something very nice but still affordable, unique, hip, and fun. Honestly, I've never cared about having a community in a hotel before but this place does a great job and I enjoyed the social aspect.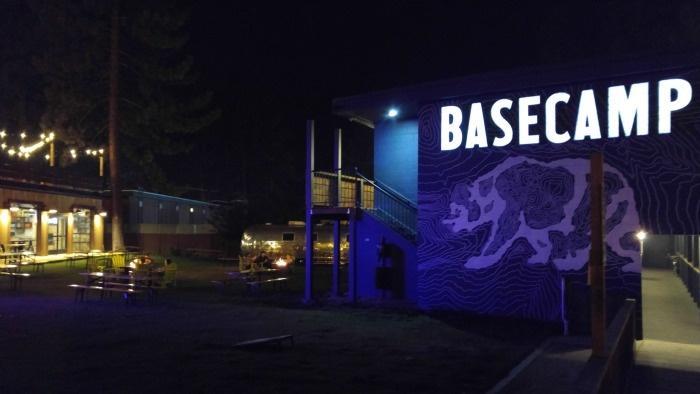 In the evening the central courtyard converts into a beer garden complete with craft beer, gourmet hot chocolate, and even s'mores kits creating the perfect atmosphere to make new friends.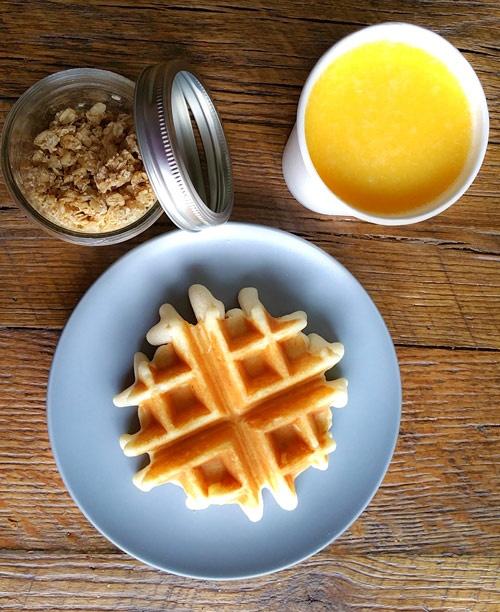 While the included breakfast was nothing out of the ordinary (waffles, granola, juice / coffee etc.), I feel that it deserves to be applauded too as it somehow felt "special". Instead of the typical plastic forks and paper plates there were "real". Whether this was done for aesthetics or are an effort to cut down on waste I'm not sure - but it was appreciated.
Last but certainly not least though, the most important aspect of any hotel is the rooms ...
This was absolutely the best part of the whole experience since it was a complete surprise about how nice they were considering the outside looks like a classic motel.

Inside, the rooms were as modern as anything I would find at any resort and they were clean, comfortable beds and very attractively decorated with tapestries, crossly radios, and kitschy artwork. The only negative is that these rooms do NOT have air conditioning. The room we had though did have a ceiling fan as well as a pedestal fan and combined with the cool mountain air we were very comfortable. They also included a microwave and fridge as well as ample open "closet" space for all your gear.
Basecamp was very dog friendly and Niki was welcomed as a guest by staff that saw her. Since this is a motel it was also very convenient to take her to go potty and at night she enjoyed hanging out in the beer garden making new friends too.
While we had a standard king room, Basecamp also offers a really cool "themed room" option. No, not a adult fantasy suites - but it is perfect for anyone who likes the idea of glamping ... but wants to do it inside of a hotel room. The Great Indoors suite features a tent, faux fire pit, and glowing stars on the ceiling to give you the feeling of camping ... but still having wifi, a walk-in shower, and your own bathroom :)
Even though the Basecamp Hotel is not "on the slope" or "on the lake" it sits very convenient to both the Heavenly village as well as a quick walk to the beach (admission is normally charged but a pass is included for guests of the hotel). Additionally, for entertainment at Harvey's and Harrah's you are less than a 5 minute walk from the hotel.
During our stay we enjoyed walking over to a variety of restaurants as well as others that were just a short drive away. Of these, two really stood out that I recommend you checking out during your stay ...

Latin Soul
Located down the road in Nevada, Latin Soul is inside of the Lakeside Inn Casino this gem is located right next to the sports book. That's a bad thing if you are looking for something quiet and romantic but if you want to gorge on meat while watching football for brunch this is the place to be. At night it turns from a pan-latin breakfast / brunch joint into a Brazilian Steakhouse.
I had the Argentinean Asado Mix Grill, which included: Broiled beef steak, chorizo, smoked sausage, chicken breast, one sunny side up egg, grilled provolone cheese, chimichurri, guacamole verde, roasted vegetables, and garlic toast. Needless to say, I was NOT hungry for the rest of the day!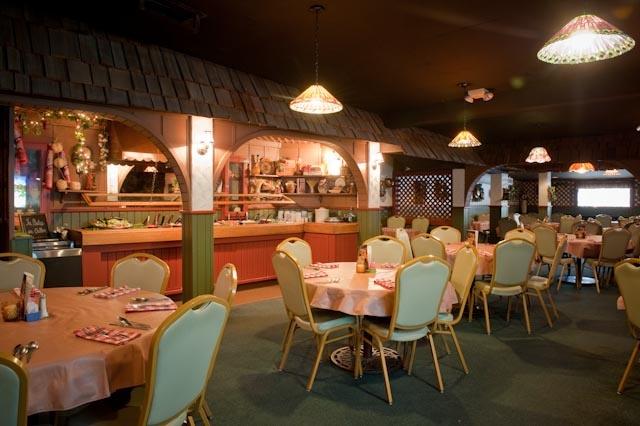 Tep's Villa Roma
Tep's Villa Roma is a step back in time to when Italian Restaurants were about big portions and friendly service. That's what Tep's is about - and they have an antipasto bar with soup and salad too, so that was pretty awesome. While it isn't the fanciest place (it actually is pretty dated inside), the prices are VERY reasonable and the food is good and plentiful.
Basecamp Hotel Tahoe truly is your home base for having a great time in Tahoe and we can't wait to return again in winter to see a totally different side of the town! Prices range from just under $200 in the winter / summer and significantly less during the fall.