Michigan is absolutely one of our favorite states to visit and when it comes to tourism, there are few states better prepared to make visitors have a great time than the Wolverine State. From the beaches to golf courses, lakes, cherry orchards, vineyards, and of course the Lions, Tigers, and Redwings in Detroit - this state should be at the top of your list when it comes to planning your next guys weekend getaway.
Michigan is a great place to visit for a variety of reasons. For starters, the state has a rich history and culture that is sure to fascinate visitors. Additionally, Michigan is home to some of the most beautiful landscapes in the country, including pristine lakes, miles of sandy beaches, and rugged forests.
In addition to its natural beauty, Michigan also boasts a variety of excellent man-made attractions. The state is home to several professional sports teams, as well as a number of world-class museums and theaters. And of course, no visit to Michigan would be complete without spending some time sampling the delicious local cuisine!
Additionally, Michigan is very easy to get to since it sits right between Illinois, Indiana, and Ohio so it is a fantastic road trip getaway but there are also plenty of excellent regional airports including Grand Rapids and Traverse City that are close to regional highlights in other parts of the state beyond Detroit.
Let's take a look at a few of the reasons why your next guys trip should be in Michigan!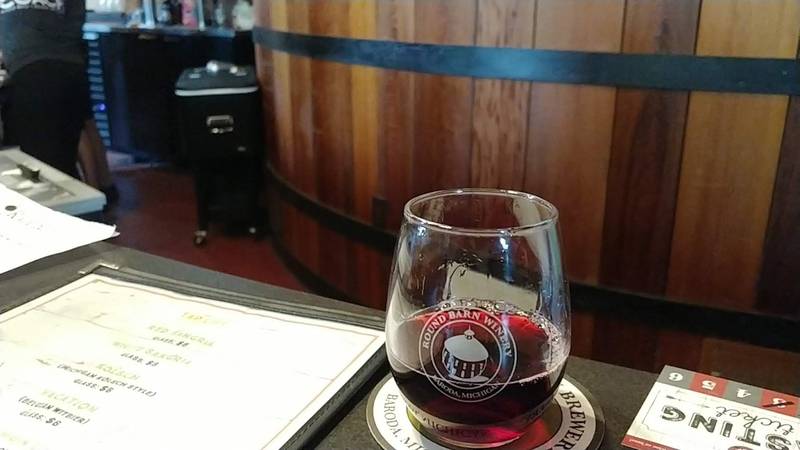 Craft Beer, Wine, and Cider
Michigan winters are cold and the summers are hot, that makes the perfect environment for relaxing and enjoying some adult beverages. When you combine that with the fact that Michigan has some of the best agricultural land, it is not surprising that you'll find some of the best beer, wine, and cider here.
While there are hotspots like Grand Rapids for craft beer and Traverse City as well as South West Michigan for wine, the reality is you can find some great craft wine, beer, and cider pretty much anywhere in the state.
Fantastic Freshwater Fishing Destination
Michigan's name is derived from the Ojibwe phrase for "big lake," as the state boasts of more than 11,000 lakes and 3,000 rivers. The state is the perfect destination for your next fishing trip since it has some of the greatest fly-fishing in the country.
Beginner and experienced anglers can find plenty of freshwater species to fish in Michigan's waterways. The waters offer more than 150 types of fish to capture, from salmon and walleye to bass and lake trout. Some of the best fishing spots include Lake Michigan, Saginaw Bay, Burt Lake, Lake Leelanau, Pere Marquette River, and Lake Erie, to name a few.
Fascinating Trails For Hiking
From deep pine woods and cascading waterfalls to glistening highland lakes, the biggest state east of the Mississippi has hundreds of miles of hiking routes. One such trail is the North Country National Scenic Trail in Lowell. A significant portion of the North Country National Scenic Trail is found in Michigan. When completed, the trail is the longest national trail in America.
Others include Michigan's Iron Belle Trail in Detroit (a 1250 miles stretch ranked as the longest authorized state trail in America), the Greenstone Ridge Trail in Isle Royale National Park, and Big Carp River Trail in the Porcupine Mountains Wilderness State Park.
Michigan has you covered if you're looking for a challenging or simple hiking adventure.
Michigan's Aquariums & Zoos Host A Variety Of Animals
Michigan zoos and aquariums offer an up-close interaction with some of nature's most fascinating species. From the traditional zoos with elephants and large cats that will captivate you to the world's biggest penguinarium in the Polk Penguin Conservation Center, Michigan, has it all. Aquariums in Michigan also exhibit the marvels of the ocean depths. A visit to Michigan zoos or aquariums will unleash your animal instincts.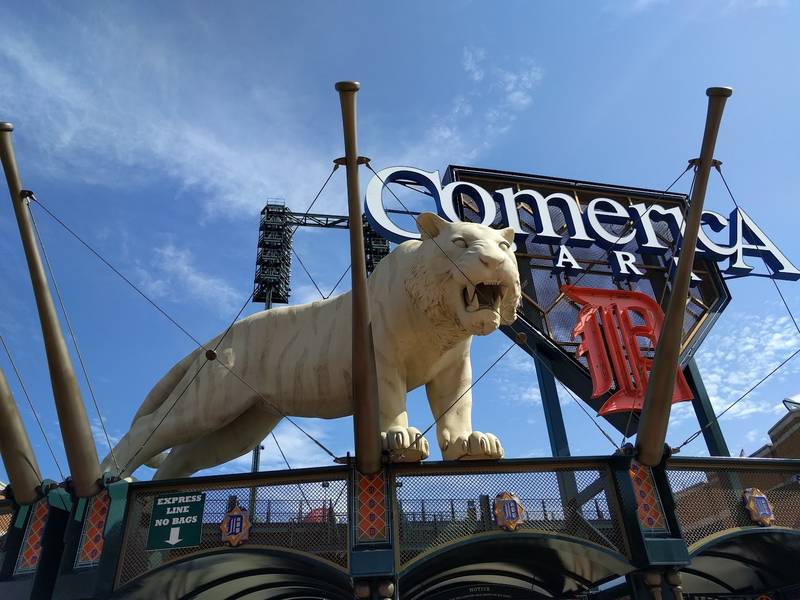 Sports - Lions, Tigers, Red Wings, Wolverines, Spartans and More!
Of course, Michigan is also one of the greatest destinations for sports lovers. While Detroit is probably the first thing that comes to mind when you think about a Michigan sports guys guys getaway but that would be forgetting about college football in Lansing and Ann Arbor where college football is bigger than some NFL teams in other markets.
Plus, there are plenty of other sports such as Detroit City FC soccer team, as well as minor league baseball all over the state.
Sailing The Great Lakes Of Michigan
The Great Lakes of Michigan provides some of the most intriguing sailing experiences globally, with a mix of freshwater lake and ocean-style cruising. Among the five lakes, Lake Michigan's length of 300 miles makes it ideal for urban gunkholing, tiny bay anchoring, and large sea sailing.
Lake Michigan, the third biggest in terms of surface size (22,300 square miles), is surrounded by four states and spans from Gary, Indiana, north to the Straits of Mackinac. The water along its eastern shore is crystal-clear and a stunning shade of blue.
There are almost 1,600 miles of coastline to explore. There is always something new to discover, from historic lighthouses, beautiful beaches, and hidden anchorages to coastal towns.
Canoeing Through Michigan's Inland Waterways
In addition to the great lakes, Michigan is home to many rivers and lakes that beg for exploration. Such offer a broad range of shorter paddling excursions in Michigan. The Grand and Au Sable rivers in Lower Michigan are among the most accessible rivers that traverse the state and national forests.
When paddling across Lake Superior, canoeists' eyes are drawn to the distant island of Isle Royale National Park. An old-growth forest and a network of lakes linked by portages are protected in the Sylvania Wilderness in Michigan's Upper Peninsula as part of the state park system.
The beautiful lakes and rivers offer the best spot to go paddling. Whether it's the Great lakes and meandering rivers, Michigan offers an experience like no other. Some of the famous routes include; Pine River in Manistee, AuSable River in Grayling, Canals of Detroit in Detroit, and Crystal River in Glen Arbor, to name a few.
HUNTING - Deer, Elk, Bear, Duck, Turkey and more!
With over 10 million acres of public property and 111 wildlife management zones in the state available for hunting, Michigan offers an ideal getaway for anyone looking for a hunting experience. Hunting and harvesting game is available to everyone, and with a variety of seasons throughout the year, Michigan promises a sportsperson's paradise.
Depending on the part of the state you are visiting, there is a wide variety of hunting and trapping opportunities. This includes Beer, Deer, Elk, Small Game (rabbits, pheasants etc.), Turkey, Waterfowl, and Michigan DNR also offers licenses for Trapping if you are looking for some fur harvesting.
Michigan is a great place to visit for any outdoorsmen. With plenty of places to hunt and fish, as well as sail and canoe, there is something for everyone in Michigan. If you are looking for a great guys weekend getaway, be sure to check out all that Michigan has to offer!