When it comes to hunting and fishing lodges, my experience has been the accommodations are typically at one end or the other of a wide spectrum with very little in the middle. That's why I was thrilled to spend the night at the new Legendary Suites, part of the Woodland Resort in Devil's Lake North Dakota last week. The moment I walked through the door, I knew it was something different. While it was affordable it wasn't crummy. Instead, it felt extremely well designed and perfect for exactly what it is - a place to sleep, eat, and share stories before and after a day on the lake or marshes.
Located on the shores of Creel Bay, Woodland Resort is a full service resort with not just lodging, but a restaurant, boat services, bait shop, indoor - heated four seasons fish cleaning stations, guides and pretty much everything you could possibly want for a guys weekend fishing adventure in the summer as well as winter.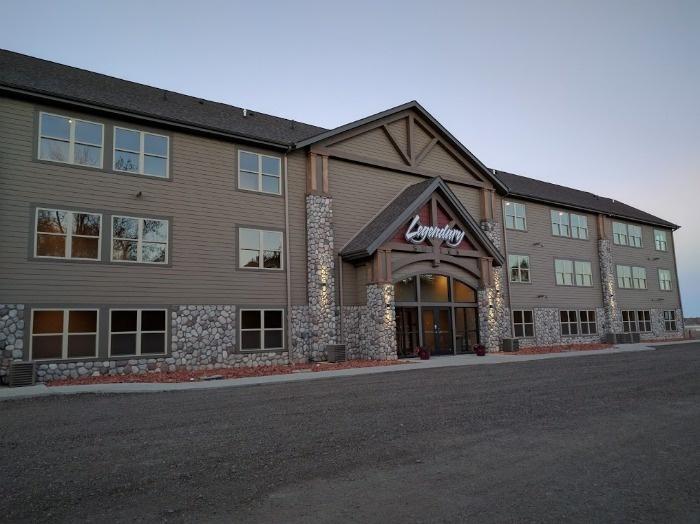 When I first saw the sign on the building, I thought it was a bit pretentious - after all, I've been do some truly LEGENDARY hotel suites in the past several months. What I didn't understand till I started reading a plaque on the wall was that each suite is dedicated to the memory of a different legendary man who helped create the history of this area. For instance, our room told the story of Edward Edson Heerman who was born in Vermont but arived in North Dakota as a riverboat pilot. He would go on to command a fleet of 13 steamboats and ultimately ran one on Devil's Lake for tourists. The remnants of that boat were distributed across the state with the wheel now in the State Historical Society Building in Bismarck, the whistle blows at the State School for the Deaf in Devil's Lake, and the rudder turned into gavels - including one given to the first Native North Dakotan elected governor.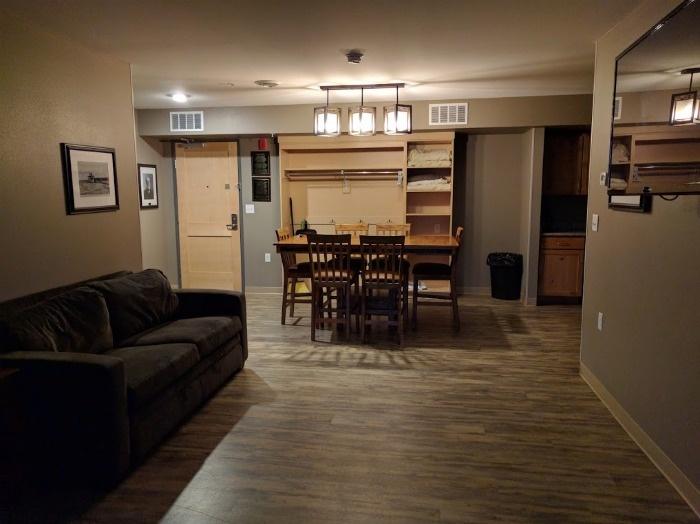 Stories like that set the tone for an epic adventure no matter how grand your plans might be. Just to be inspired by a great man helps lift your goals so you can achieve whatever you set out to do.
The suite itself is far from "high-end luxury" but it is a HUGE step up from rustic without getting to the point where you'd be afraid to wear your boots inside. It's got a big open closet that's perfect for hanging clothes and the bathroom even has a large hamper so you can disrobe without putting stuff on the floor before showering.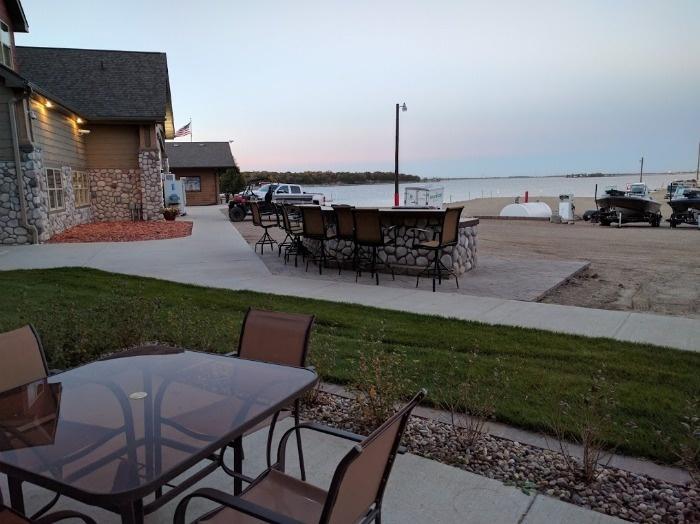 Right outside of our door was a table and grills / bar area for cooking up that fish that you just caught. As someone who loves to fish, but hates to kill without being able to enjoy the sacrifice this is a big plus. There's something special about being able to enjoy the catch within sight of the water that it came from that unfortunately most people will never be able to appreciate.
When I talked with the manager the next morning I was shocked to hear that it was already a year old. The suite we were in was in near perfect condition. That's a huge testament to how well maintained the property is. The suite consisted of two bedrooms - each with a double and single and then a sofa bed. My only complaint was that I wish the rooms had two doubles instead since nobody wants a single unless you are bringing your son or a younger guy, in which case the smaller bed might be OK.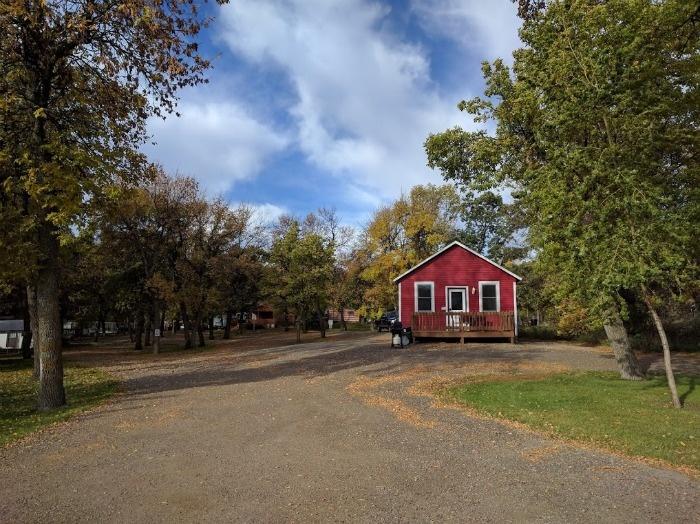 If you are looking for other accommodations, Woodland Resort also One, Two, and Three bedroom cabins, Lodge Units, a Motel, and even a campground area. This allows for a great diversity of budgets and needs to all be able to enjoy the resort. Prices range from $1,699 per week for a two bedroom suite like we had to $2,399 for the Governor Suites down to $99 per night for the Deluxe Lodge Units and $72 for the Motel.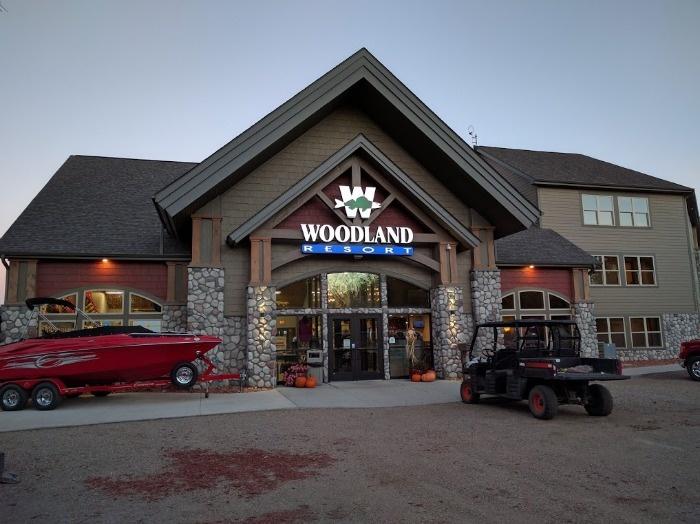 All guests though have access to the pro-shop including repair services and a Proz Lakeside Restaurant that serves up some tasty burgers if you are tired of fish :)