People have always been obsessed with the unexplained and the paranormal. The U.S. is home to hundreds of eerie and equally tragic haunted places. Planning a mancation sometime soon? Make yours unique and exciting by making it a haunting holiday! Check out these amazing haunted places!

Gold Hill Hotel
I can PERSONALLY verify that this hotel is haunted ... though I might have discovered a ghost that was previously not documented. The Gold Hill Hotel is located in Virginia City, Nevada - site of the famous Comstock Lode and sits on top of a mine where many have died. It was first built in the 1860's and frequented by prospectors and miners searching for gold, silver, and riches by profiting off of those looking for metals.
There are many documented instances here of apparitions potentially of miners that were trapped in the 1873 fire and explosion at the Yellow Jacket mine where 37 were killed. Others say there is a female spirit named Rosie who's perfume they can smell and sometimes see. In another room there is a distinguished gentleman named William and guests can smell his cherry pipe tobacco.
For me personally, the encounter was after checking the room with a blacklight. As I did my normal "hotel room sweep", I felt an ICE COLD "something" press on my leg. It wasn't angry ... just simply wanted to let me know he was there and please stop shining the light in his eyes.
Like any instance though, your mileage may vary but this is certainly at the top of my list for haunted hotels!

The Myrtles Plantation
The Myrtles Plantation does not carry the story of heinous crimes having taken place at its location, but that does not mean that they never happened. The beautiful mansion in St. Francisville, Louisiana holds all the glory of old southern charm, glory, and money. It is also the home of many ghost stories and legends.
Visitors have reported disembodied voices, unexplained sounds, and various physical manifestations. The Myrtles Plantation welcomes overnight guests and is open for tours.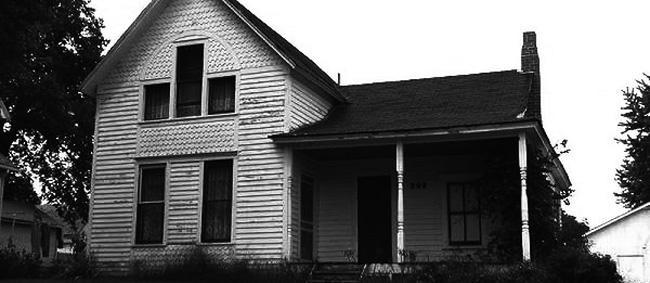 Villisca Axe Murder House
The Villisca Axe Murder House in Villisca, Iowa is the site of a grisly murder. Eight people brutally killed in the home during the summer of 1912, six of whom were children. The murderer or murderers were never apprehended. The home was purchased in 1994 made open to the public. Numerous paranormal groups and many individuals have presented alleged evidence of the home being haunted. There are dozens of reports and videos documenting alleged paranormal activity within the home, including objects moving on their own, doors opening and closing on their own, and disembodied voices.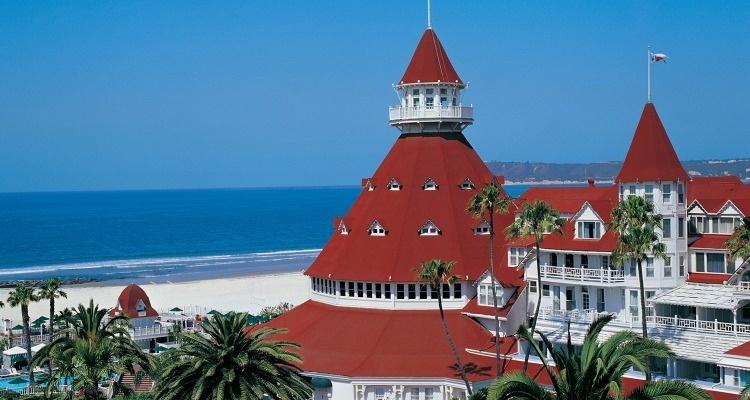 Hotel Del Coronado
The Hotel Del Coronado opened in 1892 and is one of the most beautiful beach hotels in California. However, those beautiful red roofs and white siding hides the story of one of the most famous ghostly residents of any hotel in the world. Kate Morgan arived at the hotel on Thanksgiving Day at the age of 24 and hotel employees reported that she was waiting for a gentleman to join her. After five lonely days she took her life and is sead to explore the hotel at night, including Kate's original third-floor guest room.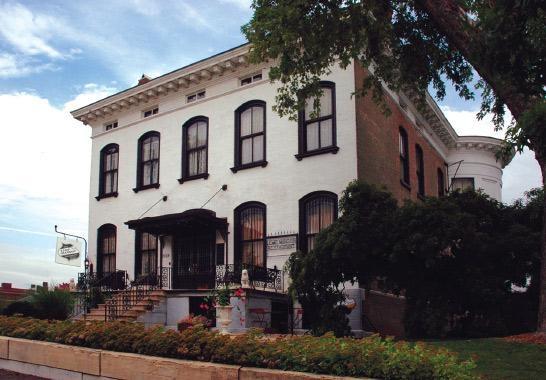 The Lemp Mansion
The Lemp Mansion Restaurant and Inn is located in the heart of St. Louis, Missouri. The mansion was home to John Adam Lemp, founder of the Lemp Brewery. The brewery was a successful business and Lemp wasted no time building his family and fortune. The mansion, now the restaurant and inn, was home to no less than three generations of the Lemp family, and there is no shortage of tragedy and reported paranormal activity.
Many visitors have reported that they have experienced paranormal phenomenon while visiting the Inn. It is said that on a good night visitors will see or hear objects being moved. Some have reported hearing footsteps, doors closing and opening on their own, the appearance of apparitions, and hearing disembodied voices.
The Lemp Mansion Restaurant and Inn is home a comedy-mystery dinner theater, a museum and gift shop, and home to many annual holiday events. Several overnight suites are available for those who want to immerse themselves in a haunted weekend holiday adventure.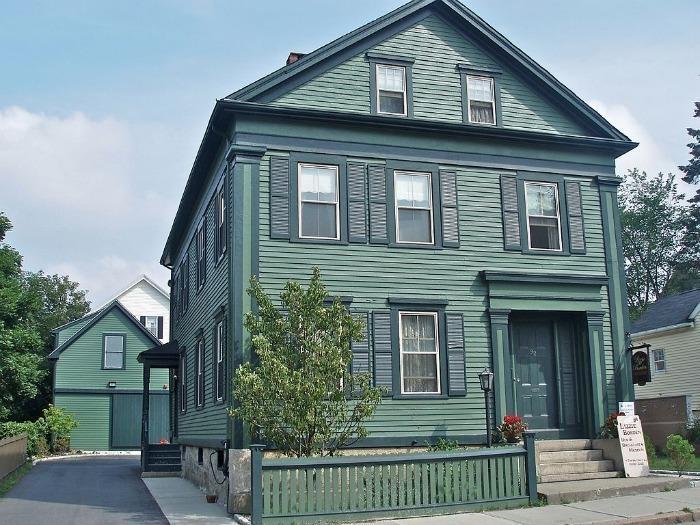 The Lizzie Borden Bed & Breakfast
The Lizzie Borden Bed & Breakfast is the site of one of the most well-known crimes in American history. It is the former home of accused murderer Lizzie Borden. She lived in the home with her father, step-mother, sister, and a servant in Fall River, Massachusettes. Andrew and Abby Borden were bludgeoned to death in the home in August 1892. Lizzie had been home at the time of the murder. Lizzie was arrested and charged with murdering her parents, but later acquitted.
Visitors have reported that they have had paranormal experiences in the home including apparitions, orbs, and extreme feelings of dread.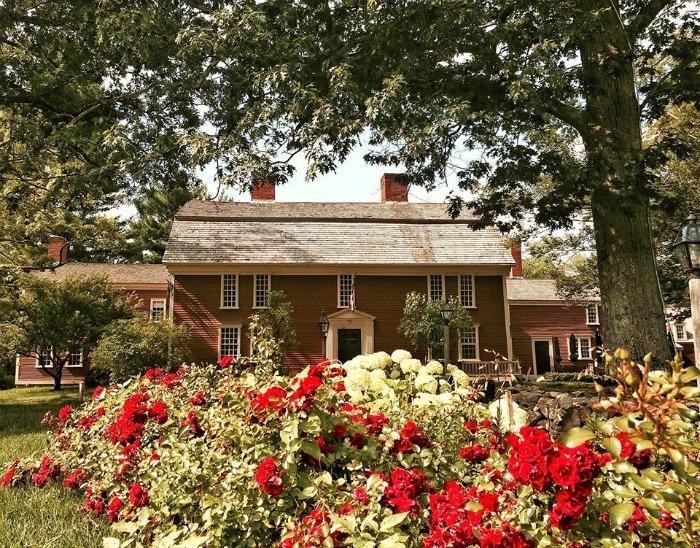 The Longfellow Wayside Inn
The history of the Wayside Inn spans more than three centuries and includes being the subject of Henry Wadsworth Longfellow's "Tales of Wayside Inn" in which he shares the stories of various people at the inn. The Wayside inn does not have the grisly history as many other haunted locations, but at least one former resident died at the home. As you can imagine, over the past 300 years this house has seen plenty of interesting characters and had the time to soak in that energy. Overnight guests have reported seeing a female apparition in certain rooms, unexplained noises, and disembodied voices.
The Longfellow Wayside Inn is a history rich experience that allows guests to experience a less terrifying haunted experience while enjoying a touch of early America.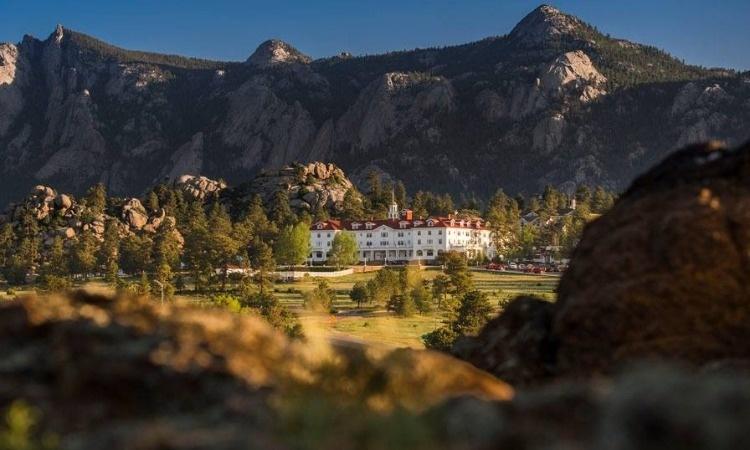 The Stanley Hotel
This is an interesting combination of real-life nightmares and ghost sightings that is a "must visit" for anyone looking for a taste of the supernatural. Perched atop a mountain near Estes Colorado, The Stanley Hotel is the site where Steven King had a nightmare that would later become the shining. However, it also has a variety of other ghost sightings that you can explore during their nightly ghost tours through the basement, concert hall and the famous tunnels.