Musician groups releasing whiskey brands is nothing new but since we're fans of Metalica I figured what the heck, let's check it out. BLACKENED Whiskey is said to be "sonically enhanced" Let's take a look.
BLACKENED Whiskey Cask Strength features the same award-winning blend of the finest North American bourbons and ryes as in the original expression. This time though, the whiskey is finished in brandy casks, bottled at cask strength, and non-chill filtered, offering a viscous mouthfeel with an even bolder flavor profile. Each volume of Cask Strength is its own unique batch and limited in quantity.
After receiving overwhelmingly positive feedback on previous limited Cask Strength releases, which have received a 91 rating from Whisky Advocate and Gold from the John Barleycorn Awards, BLACKENED Whiskey is answering consumer demand with this expression and rolling it out across the U.S. and multiple provinces in Canada.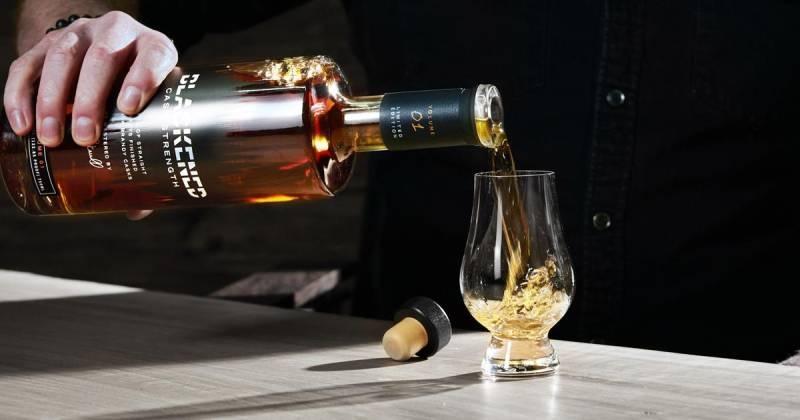 The makers of BLACKENED Whiskey sonically-enhance their whiskeys to extract more flavor from the finishing casks, using a patent-pending scientific process co-developed by the sound engineers at Meyer Sound, a global leader in sound technology. Dubbed Black Noise™, this sonic-enhancement process produces low hertz sound waves causing the whiskey to reverberate at a fast rate, interacting with the oak staves of the finishing barrel, measurably releasing wood compounds and flavors.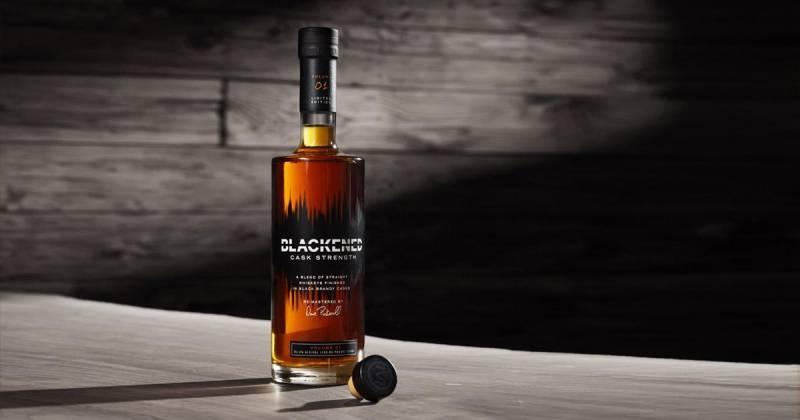 BLACKENED Whiskey Cask Strength is on shelves now with an SRP of $69.99 and features notes of rolled oats, vanilla wafer, fig, maple sugar, and toffee on the nose. On the palate are hints of walnut, caramel, and vanilla crème with a brown sugar, ancho chile, and a cinnamon spice finish.
To find local retailers or gather information, visit BLACKENED Whiskey's websitewww.BlackenedWhiskey.com.
Photo Credits: Blackened Whiskey