You might not think that there's a science to pairing your shot of whiskey with a beer but there is. It honestly makes sense that you wouldn't want to have whatever the bar manager has picked for their happy hour special and that's why Bulleit Whiskey and Stone Brewing have kicked off a partnership to help educate whiskey - and beer drinkers across the country on the proper pairing.
We were on hand at Liberty Station in San Diego for the party celebrating this partnership and we also wanted to make sure that indeed we understood the proper pairings - by trying multiple samples of course!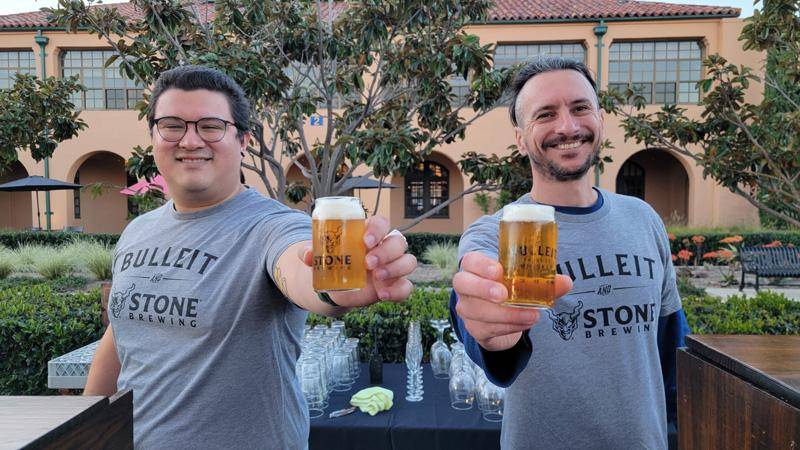 Each brand had three different samples to try, as well as some fabulous food too.
Bulleit Bourbon - Stone Delicious Citrus IPA (featuring sweet orange peel)
Bulleit Rye - Stone Delicious IPA
Bulleit Bourbon 10 Year - Stone Delicious Double IPA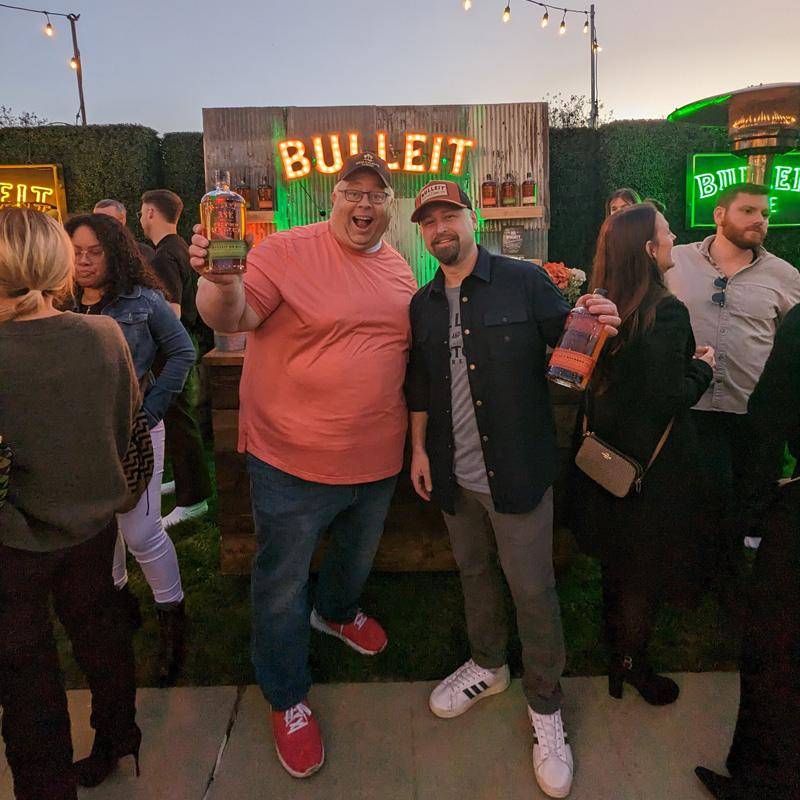 The collaboration initially kicked off in December 2022 with the release of the highly exclusive Stone One Batch Dispatch: Gimme Yule Gimme Fire Barrel-Aged Bock. This limited beer was aged in Bulleit Rye Whiskey barrels and sold exclusively online and at Stone Brewing locations.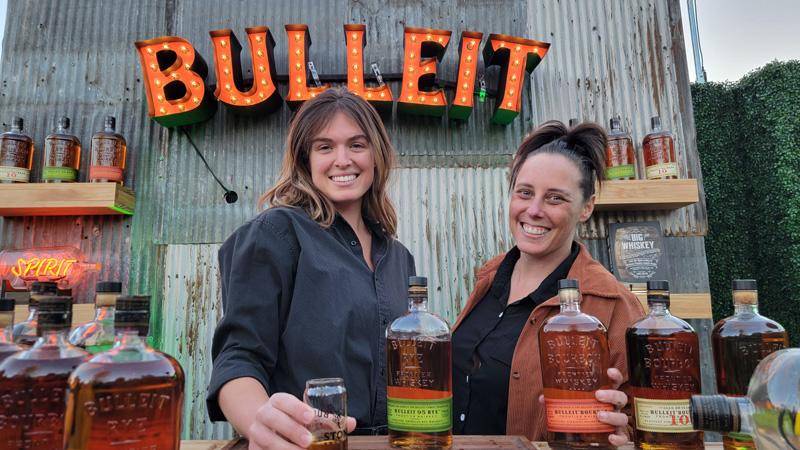 Through this partnership, Stone Brewing and Bulleit Frontier Whiskey showcase their most complementary offerings through the unique craft experience of beer and a shot. Following the Gimme Yule Gimme Fire Barrel-Aged Bock, Stone announced the release of two year-round beers to accompany its hugely popular Stone Delicious IPA. The gluten-reduced West Coast Style IPA is now joined by Stone Delicious Double IPA and Stone
Delicious Citrus IPA in a format hardly seen on shelves – a variety can six-pack. Thanks to their distinct citrus personalities and balanced malt bill, all three beers make delicious accompaniments to a wide array of foods and whiskeys. Stone's year-round beers can now be found merchandised alongside Bulleit Frontier Whiskey, providing the perfect pairing for a beer and a shot.