Casa M Spice Co Mini Ranch Pack offers a dynamic trio of seasonings that will elevate your cooking game. This set is not only practical - with lasting stainless steel shakers and silicone lids for freshness - but it's also designed to impress. The sleek aluminum shakers, and the diverse range of flavors packed into each seasoning blend make this an ideal gift for any man on your list.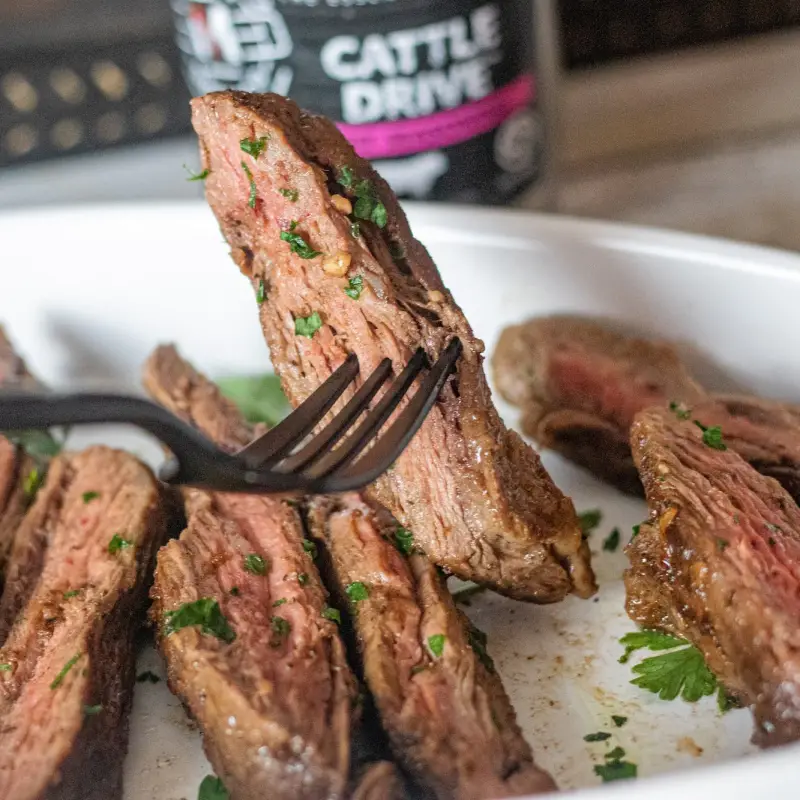 Cattle Drive Beef Seasoning lights up any beef dish with its robust flavor profile; Free Range Chicken Seasoning brings mouthwatering variation to your poultry dishes; and Whole Hog Pork Seasoning ensures memorable flavors for pork enthusiasts. Depending on how adventurous you're feeling, you can choose between original or double-heat versions of these tasty blends (select at the time of ordering between Original and "Uncontrolled 2x Heat").
Their thoughtfully balanced spice offers just enough kick without overpowering natural meat flavors.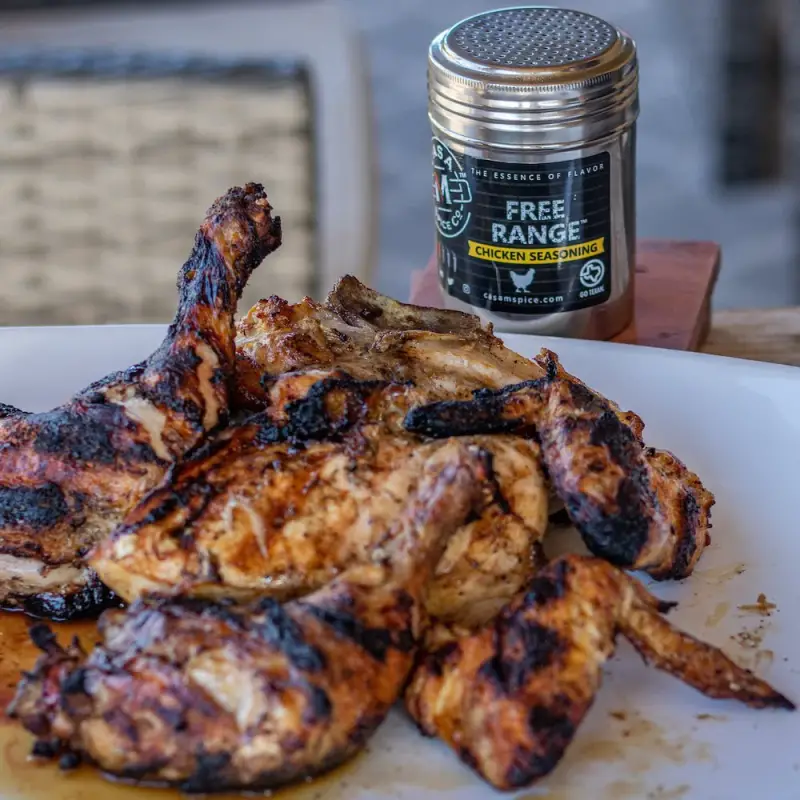 What You Get In The Mini Ranch Pack!
While you can buy the spices individually or in the larger gift packs, we think this Mini Ranch Pack makes for the perfect gift since it comes in a $49.99 and has a pretty attractive and fun presentation. Plus, what guy doesn't love trying out new BBQ spices and rubs?!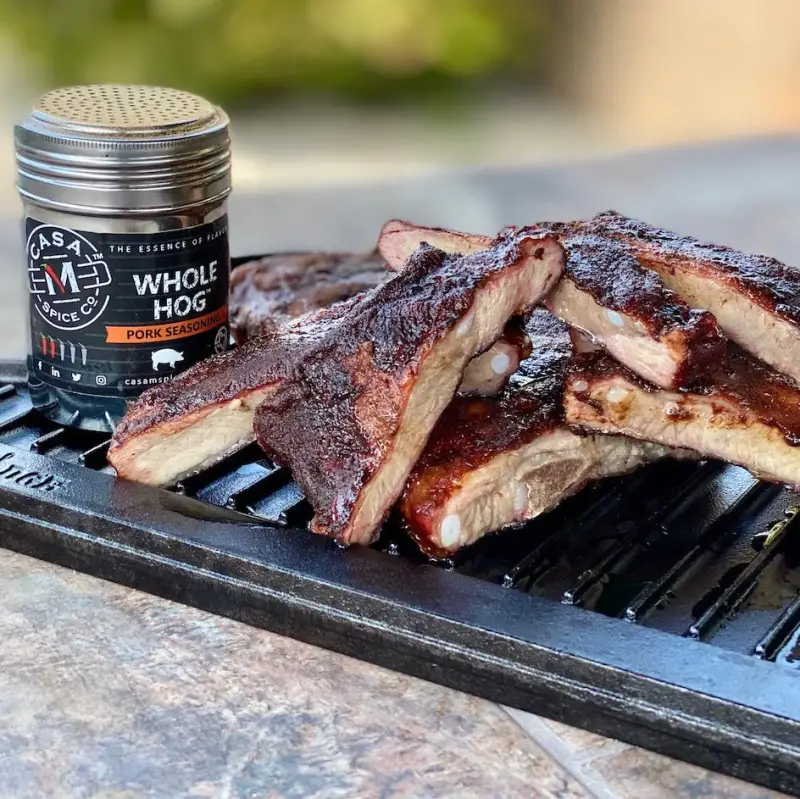 Features:
Comes in a durable shipping box that is stylish and ideal for gift-giving: Casa M Spice Co Mini Ranch Pack not only contains delicious seasonings, but it also comes in a sturdy and attractive shipping box. This means that it's not only perfect for keeping the spices safe during transit, but it also makes for a great gift presentation.
Includes three silicone stretch and seal covers that fit tightly over the stainless shakers to keep the spices fresh and protected from moisture: No one likes stale spices! That's why the pack includes three convenient silicone stretch and seal covers. These "can condoms" covers fit snugly over the stainless shakers, ensuring that your spices stay fresh, flavorful, and protected from moisture.
Mini Ranch Pack includes:

5-ounce of Casa M Spice Co Cattle Drive Beef Seasoning in a stainless shaker
5.5-ounce of Casa M Spice Co Free Range Chicken Seasoning in a stainless shaker
6-ounce of Casa M Spice Co Whole Hog Pork Seasoning in a stainless shaker
What I like about this spice set is that all too often - too much salt is added to create a sense of volume. Salt is cheap and so it's easy to put too much in it to make the overall package look like you're getting some great value.
However, with so many many men looking for ways to reduce sodium in our diets, being able to monitor their salt intake is essential. Not only that, but quite frankly there are times when I like to salt my food up ... and other times when the natural fats or added flavors from other items i.e. bacon make the added salt in rubs unnecessary. That isn't to say that there isn't salt here - but compared to other similar rubs and spices, it distinctly tastes less salty.
At the end of the day, Casa M Spice Co does a great job of creating a complete package that makes a great gift for any foodie who loves meat.