Dia De Los Muertos is on Sunday and so it's important to take a look back at those of our ancestors who have passed and remember them. Along with just remembering them it's important to share stories about the great moments in their lives and how they have inspired us with their passion. While Don Julio is certainly not one of my ancestors, I feel that it's always good to extend this to a broader community as well. As someone who is passionate about tequila, there's a bunch I didn't quite appreciate about Tequila Don Julio until I watched their new video about his life and how he got started.
Passion is something that is sometimes lost today but as you can see, Don Julio Gonzalez used his passion to create some of the greatest tequila in the world. This passion extended to even developing innovations such as the shorter bottles so people could see each other across the table instead of the taller bottles that were more traditional. However, it all started with with his passion and commitment to make something greater than just himself. That's how Tequila Don Julio was born - a man had a vision and passion to make it come true.

When looking back at my own life, I've been inspired by many other people to do great things. Perhaps the greatest of my accomplishments in life so far is building this site as well as creating the blogger network #MenWhoBlog. As someone who is passionate about living life to the fullest and exploring new things this has been a dream of mine. When combined with the opportunity to share these opportunities with other men it is turning out to be an incredible experience as I change the way the world looks at male bloggers.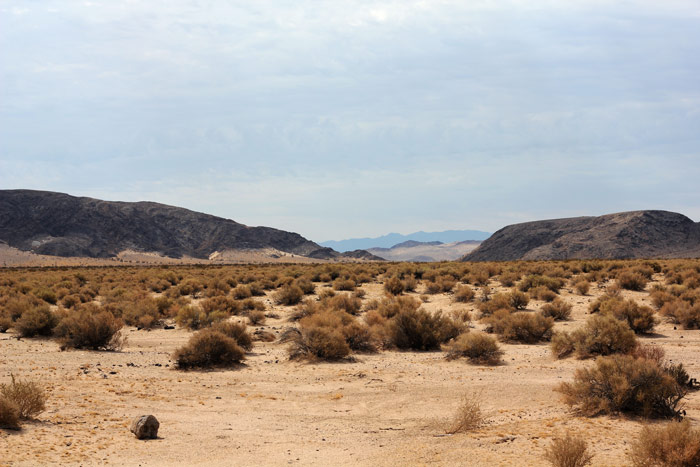 Exploring Death Valley
It certainly hasn't been a smooth road and I've had to sacrifice a lot to get here. Along the way though, I've helped other male bloggers improve their craft while for others I've simply helped find a great vacation destination. That has helped to fueled my passion that I was doing something important that people actually appreciated. I've also had a lot of fun and explored new areas from the top of the Continental Divide to Death Valley! I've also change the perception that a "men's site" was just about behaving badly.
My passion is to lead men to create better content and change the landscape for those of us wishing to be positive role-models for other men out there ... and making living doing that.
When I look back at why I'm passionate about this, I was inspired by the pioneer spirit combined with a bit of rebelliousness that I inherited from my ancestors. Some of them came across the ocean as indentured servants and others fought for freedom on the western frontier during the Revolutionary War. Each of them though had that spirit and passion for making their lives better for them and their families and were willing to sacrifice to make it happen.
After all, it takes a bit of audacity to take risks - but when you are truly passionate about something and there's an opportunity to do something great you just have to make it happen.
I can't think of any other way to do it though!