There seems to be two main types of seafood restaurants that I'm invited to visit. There are fancy ones with waiters in suits and white linen table cloths and others are casual shacks where the only thing that matters is the food. Thankfully, Grand Isle is the later of those two options and is inspired by the classic coastal Louisiana fish camps from Grand Isle. However, along side extremely fresh seafood served steamed or raw, guests will find creative dishes that wouldn't be out of place in the fanciest restaurants in New Orleans.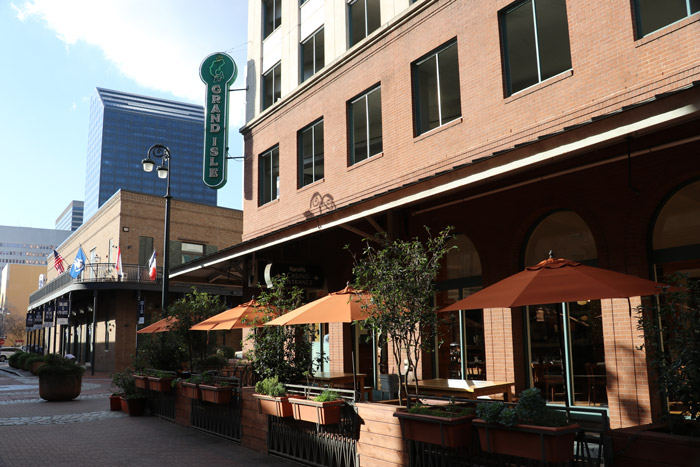 Grand Isle is in the Warehouse district, located adjacent to the New Orleans Convention Center and Harrah's Casino. Outside are umbrella covered tables and inside is decorated with wooden tables and a friendly bar as well as raw bar. Unlike other seafood restaurants in town, this is decidedly casual and inviting while still feeling genuine and non touristy.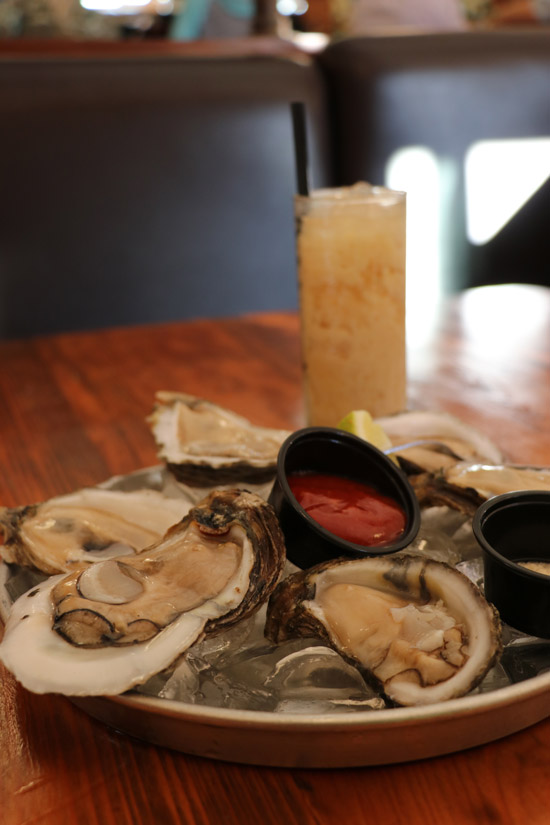 Our meal started with a half dozen raw oysters and a cocktail inspired by classic tiki drinks. They also have a good craft beer selection including local brews from Abita as well as newer breweries like Wandering Owl.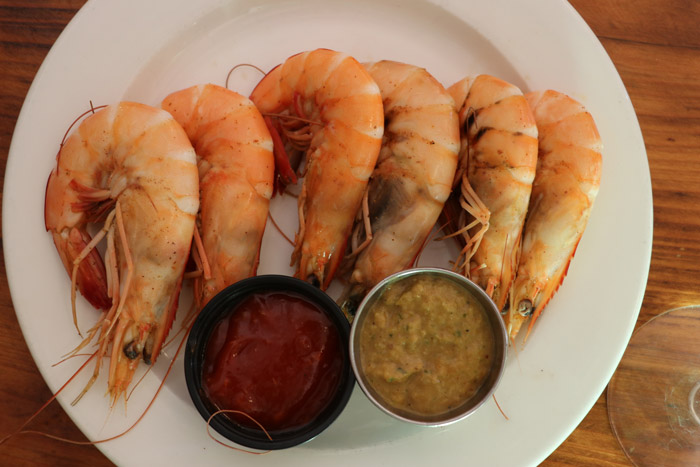 It continued with some delicious shrimp that like all the seafood here comes fresh from Grand Isle - only two hours away. Like the oysters, the focus here too was on the freshness and quality of the product rather than making things overly fancy. However, despite this I find that the presentation was still excellent. We enjoyed this dish with one of their signature cocktails, The Awakening – pear vodka, lemon, orange flower water, topped with Roederer Estate –inspired by Kate Chopin's novel set in Grand Isle, Louisiana.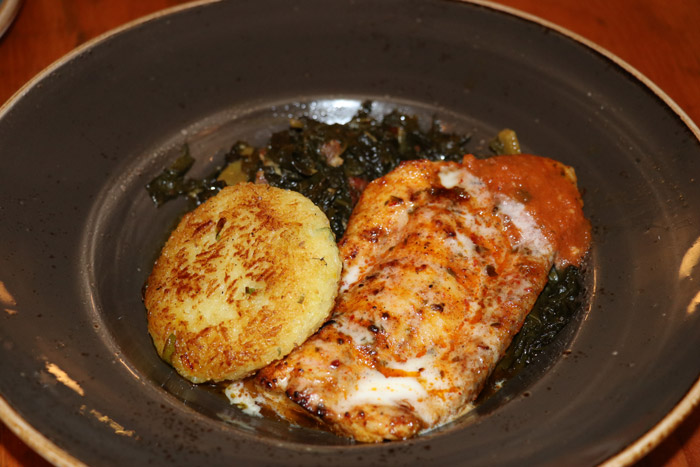 Next, we tried the Chili Butter Baked Fish - with drum - since that's what looked freshest that day. There are many restaurants that I've been to where "fish of the day" is literally whatever they can get the highest margin from. However, after talking with the managing partner after our meal it became clear that the chef here is committed to delivering the freshest experience possible and isn't afraid to send something past it's prime back. The taste and texture of the fish proved this to me upon the first bite but that's only the start. The flavors came together perfectly with a little bit of bitterness from the braised cove rise greens mixed with sweet from the popcorn rice cake to accompany the fish.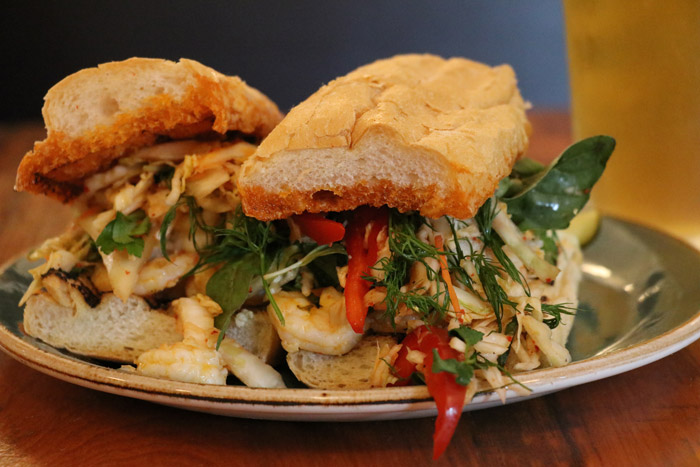 However, my mind was blown when the Caminada Shrimp Poor Boy arived. Truthfully, about two hours earlier I had a fried shrimp poor boy and so I wasn't really in the mood to try another. Thankfully I chose to take the waiter's advice and take one for the team since it changed my entire perception as to what a poor boy could be. Instead of fried shrimp on lettuce and tomato with mayo, this one featured shrimp sauted in a spicy citrus butter with fresh herbs and an Asian inspired slaw. Oh and the bread was dipped in that spicy citrus butter giving it a flavor almost like a cajun version of garlic bread. The sandwhich was by far one of the most beautiful dishes that I've had in front of my in a LONG TIME and it tasted even better.
Creative interpretations of classic New Orleans staples along with authentic flavors is what I loved about Grand Isle and I can't wait to return again soon!