Crabfest® is back at Red Lobster and we stopped by to check out some of their new creations including the Crab Cakes and Crab-Oscar Salmon and the Crabfest® Ultimate Surf & Turf - both are new this year. Don't worry, your favorites are still here like the Crab Lovers Dream® and they have limitless cheddar bay biscuits (as long as you ask nicely!).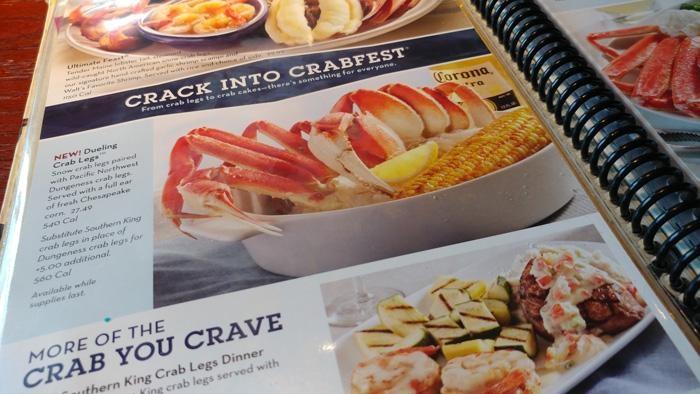 Crabfest is available now for a limited time only! This year, Red Lobster is featuring five different types of wild-caught crab from the waters off the coast of Alaska, Canada, and South America. These include: North American Snow Crab, Southern King Crab, Dungeness Crab, Alaska King Crab, and Blue Crab.
One of the things that I love about Red Lobster is that they tend to be a very responsible company. My wife, while not medically gluten free - prefers to avoid it. At Red Lobster they have a very comprehensive program to help avoid food allergies and I always find them extremely accommodating to help her avoid gluten as well as dairy. So, with that heritage it's no surprise that they are similarly responsible about where and how their harvest is sourced.
They call this "Sea to Table" and have partnered with Discovery Channel's Deadliest Catch to shed more light on how their crab is caught and prepared.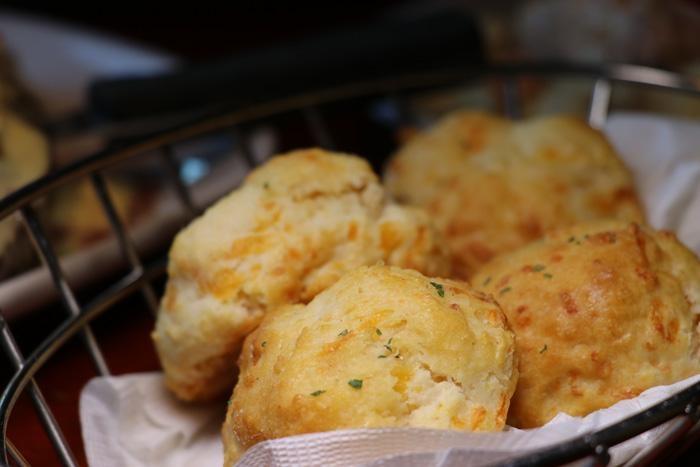 The first step of any meal at Red Lobster is of course their delicious Cheddar Bay Biscuits! These are simply delicious and in themselves are a worthy reason to visit Red Lobster any time of year.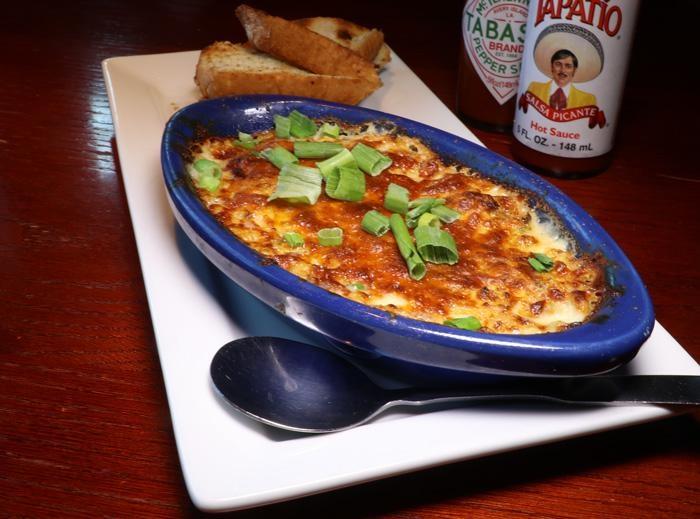 During this trip, we decided to try their new Three-Cheese Crab Dip, which is a blend of crab meat and three different cheeses (cream cheese, mozzarella, and Monterey Jack) and while it is delicious as is - our waitress suggested trying a dab of hot sauce on it. Genius! That little dab gave the dip the kick to take it from good to great.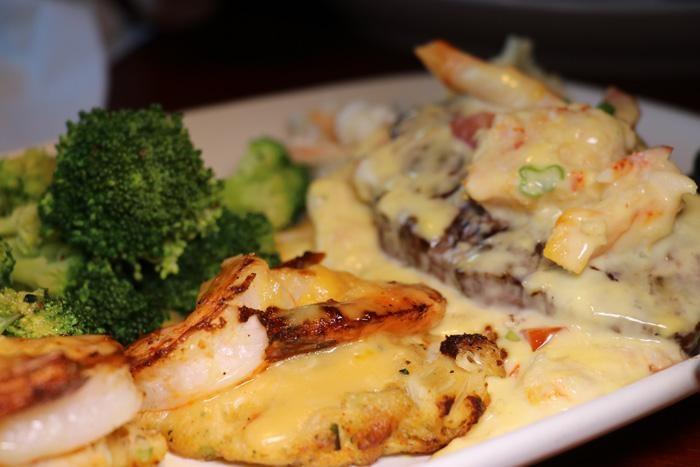 Next up, I ordered the Crabfest® Ultimate Surf & Turf featuring two shrimp-topped crab cakes served with a wood-grilled sirloin steak topped with a crab-hollandaise sauce. It also comes with mashed potatoes and a vegetable. They are serving up grilled zucchini right now but I love broccoli so I switched to that instead.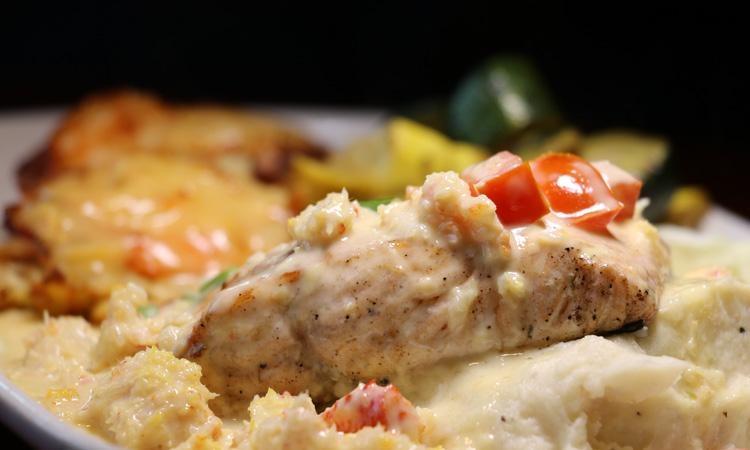 For her meals, Heather chose to do the Crab Cakes and Crab-Oscar Salmon. This is essentially the same meal but with a piece of fresh Atlantic salmon instead of the steak.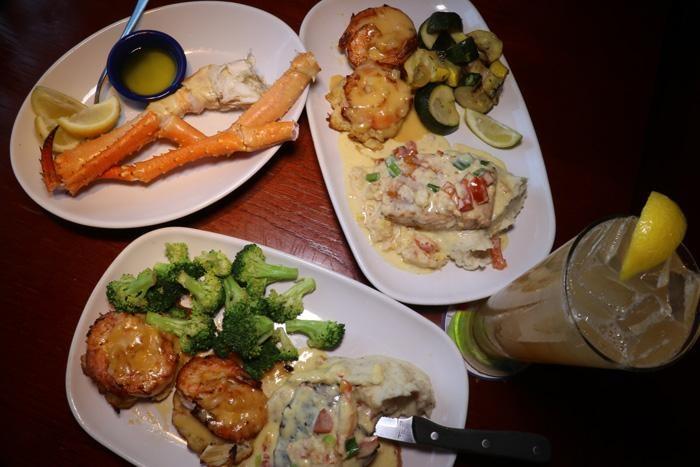 While both of our meals were delicious on their own, we couldn't leave Crabfest® without crab legs, so of course we had to order a side of them as well!
Thank you to Diana from the Red Lobster on Sports Arena Blvd in San Diego. As always it was a great experience for a celebrate, a date night, or just because.