Most people outside of San Diego know Cutwater Spirits as simply canned cocktails but unlike many other canned cocktail companies, their passion for premium spirits and creativity is manifested also by the awesome craft cocktails that they offer at their Tasting Room & Kitchen here in San Diego. We are happy to support any new concoction that they come up with but this one is special since it will also be supporting The Center SD, one of the nation's top LGBT community centers.
The San Diego Lesbian, Gay, Bisexual, and Transgender Community Center is one of the largest and most vibrant LGBTQ community centers in the nation supporting its twin goals of promoting LGBTQ wellness and human rights. The Center provides targeted programs and services to the full diversity of the San Diego LGBTQ community, including lesbian, gay, bisexual, queer, transgender, nonbinary, immigrant, and HIV communities to the betterment of our entire San Diego region. Last year, The Center provided more than 87,000 direct service visits to San Diego community members.
From July - September, Cutwater Spirits will be donating $1 to The Center SD, from each Coastal Colada Cocktail sold, at Cutwater's Tasting Room & Kitchen. They will then also provide an an additional $1 match.
As proud supporters of their LGBTQ team members and local community, Cutwater has developed ongoing initiatives in its Tasting Room & Kitchen to give back and celebrate as allies.
The Coastal Colada cocktail features Cutwater's Horchata Vodka, pineapple juice, blended sherry, coconut syrup, fresh lime juice and butterfly pea flower infused Cutwater Vodka. The summer cocktail was thoughtfully developed for this initiative by Laura Price.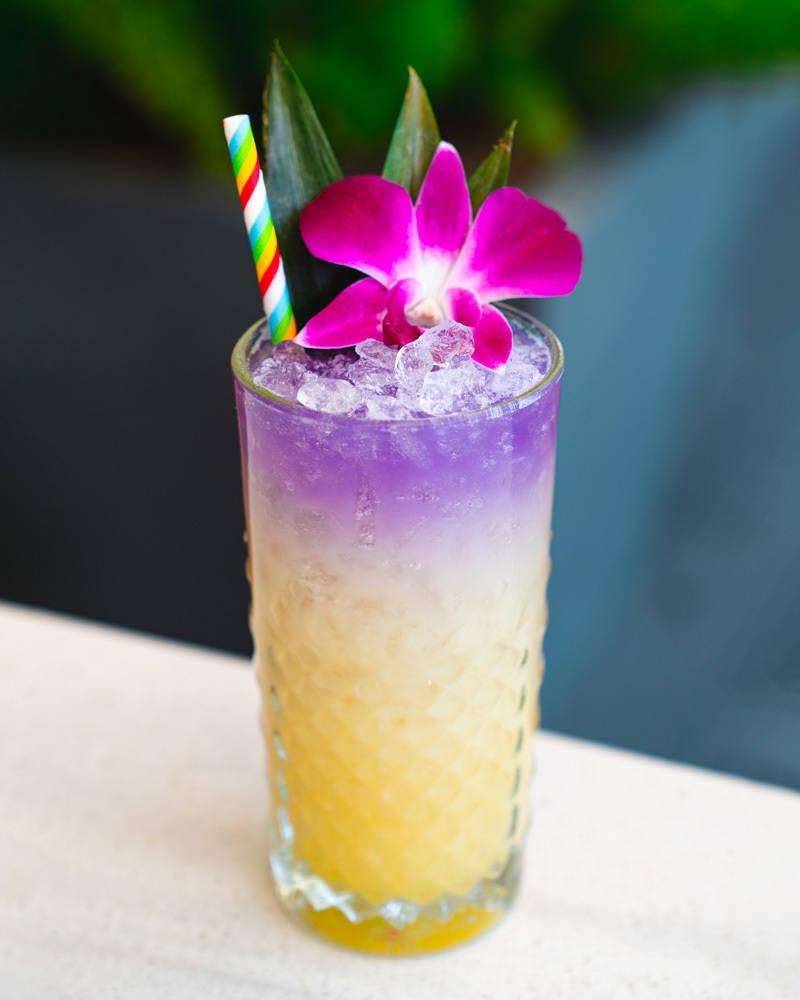 Coastal Colada
1oz Cutwater Horchata Vodka
1oz blended sherry
1.5oz pineapple juice
1.5oz coconut syrup
.5oz fresh lime juice
.5oz butterfly pea flower-infused Cutwater vodka
Method: Add all ingredients except pea flower vodka to a cocktail tin with a few pebbles of ice. Shake tin until ice is dissolved. Pour in a highball glass and top with more pebble ice. Float pea flower vodka over top and garnish with a rainbow straw, pineapple fronds and an orchid.