When it comes to fruity tropical drinks, the classic Mai Tai is among the most iconic. It's the Pacific Islands version of the classic Caribbean Daiquiri ... or is it? Ironically this classic drink actually originated in California during the tiki bar craze and while two men lay claim to having created it - I DON'T CARE - because the ones found at Don The Beachcomber are the best I've had. It's a more complex recipe and the time and effort is worth it. Here's the recipe so you can make it at home.
First Though, Let's Take a Brief History of the Mai Tai ...
No matter who actually created the original Mai Tai, one thing is absolutely certain - Ernest Raymond Beaumont Gantt was the father of the Tiki Bar. Over time, Ernest changed his name several times - ultimately ending up with Donn Beach as his legal name. His history was as rich as you'd expect from someone that would ultimately launch the Tiki Bar concept. In the 1920's he was a bootlegger, a world traveler exploring islands in the Caribbean and of course - the South Pacific. In 1933 he opened a bar called, "Don's Beachcomber" in Los Angeles, California. There, he mixed up potent rum cocktails in a tropically decorated bar that quickly became popular with Hollywood celebrities. Food items we now associate with Tiki Bars originated here too - many based on Cantonese dishes with a flair. For instance, the original "pu pu platter" was served here and cocktails such as the Zombie, "Tahitian Rum Punch" and "Navy Grog" all had their origins here. So did the Mai Tai ... sorta.
Having seen the popularity of Don The Beachcomber in Los Angeles, Victor J. Bergeron - known better as "Trader Vic" opened his own bar in San Francisco. Shortly after it's said that after presenting a drink to some friends visiting from Tahiti that one exclaimed "Maita'i roa a'e" which translates most closely to "It's Out of This World!" That new drink quickly became known as the "Mai Tai".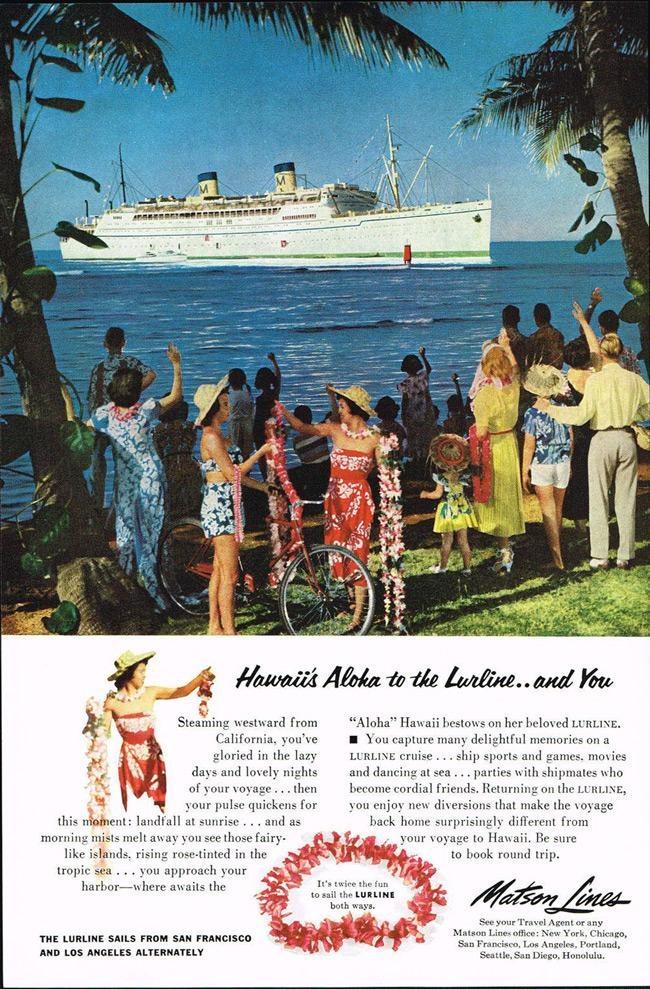 The core of the disagreement comes down to the fact that Donn Beach claimed that Trader Vic's concoction was based on his own Q.B. Cooler that he invented in 1933. While it may have been inspired by, Donn's version contained twice the number of ingredients and ultimately Vic's version along with his chain of bars and restaurants was far more successful. However, this was still a cocktail found in the mainland until 1953 when the Matson Steamship Lines began to make the Hawaiian Islands a popular tourist destination.
Unfortunately for Donn Beachcomber, Trader Vic was selected to create the cocktail menus for the company's properties in Hawaii. However, even at this point, the Mai Tai still wasn't the sweet pineapple and orange juice cocktails that we know today. That came as he began to adapt it to the tastes of tourists looking for something cold and fruity to enjoy on the beach. This is now known as the Royal Hawaiian Mai Tai and served at Royal Hawaiian Mai Tai Bar in Waikiki.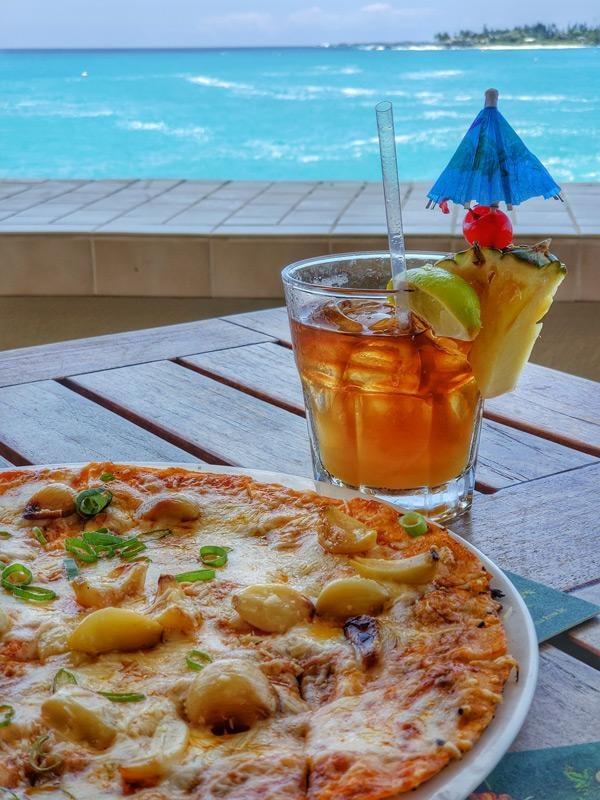 Don the Beachcomber original Mai Tai and Garlic Crisp at Royal Kona Resort in Kona, Hawaii
For most visitors to Hawaii - THIS - is what they associate as being a Mai Tai. During part one of my research last month while exploring Hawaiian beach bars, I found that it has become the default Mai Tai everywhere you go. However, virtually every restaurant also had their own interpretation too and that's the fun of this drink. There's no denying that tropical fruit and dark rum go great together!
Today, the legacy of Don The Beachcomber has almost disappeared while Trader Vic has locations all over the world. The last restaurant on the mainland closed in Los Angeles earlier this year but you can still find Don The Beachcomber Mai Tai bars at the Royal Kona Resort and Royal Lahaina Resort. That's where I became obsessed with this crazy convoluted history of the Mai Tai ... and I look forward to doing more "research" again soon!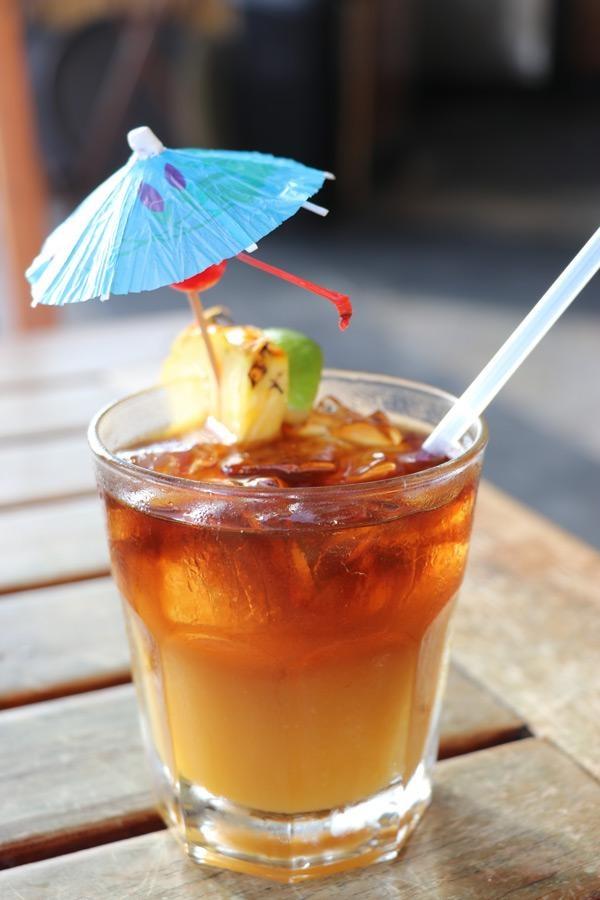 Don The Beachcomber Mai Tai Recipe
While Don the Beachcomber fiercely claims that they are the original, I'll let you make your own decision based on the history of the mai tai above.
Ingredients:
1.5 oz Myer's Plantation Rum
1 oz Cuban Rum
.5 oz Cointreau
.25 oz Falernum
1 oz Grapefruit Juice
3/4 oz Lime Juice
2 dashes Angostura Bitters
1 dash Pernod
1 cup chipped ice
Preparation:
Pour ingredients into a cocktail shaker and shake then strain over crushed ice into a tumbler.
Trader Vic Classic Mai Tai Recipe
Ingredients:
2 oz Meyer's Plantation Rum
.25 oz French Garnier Orgeat
.5 oz DeKuyper Orange Curacao
.25 Rock Candy Syrup
Juice from one fresh lime
Preparation:
Pour ingredients into a cocktail shaker with ice and strain over crushed ice into a tumbler. Garnish with the spent lime wedge and lime.