San Diego has tons of craft beer bars and great wine is in no shortage either but the craft spirits industry is also growing rapidly here as well. One of the shining stars there is El Agave Artesanal tequila and so I was thrilled that the folks at El Agave Restaurant invited us back to try some additional menu items as well as a tequila tasting led by one of their experts.
I guess it should be no surprise that a restaurant that also serves as a tequila museum with more than 2,000 bottles would know a little bit about the spirit and how to enjoy it best with their amazing menu that we visited El Agave a few months ago.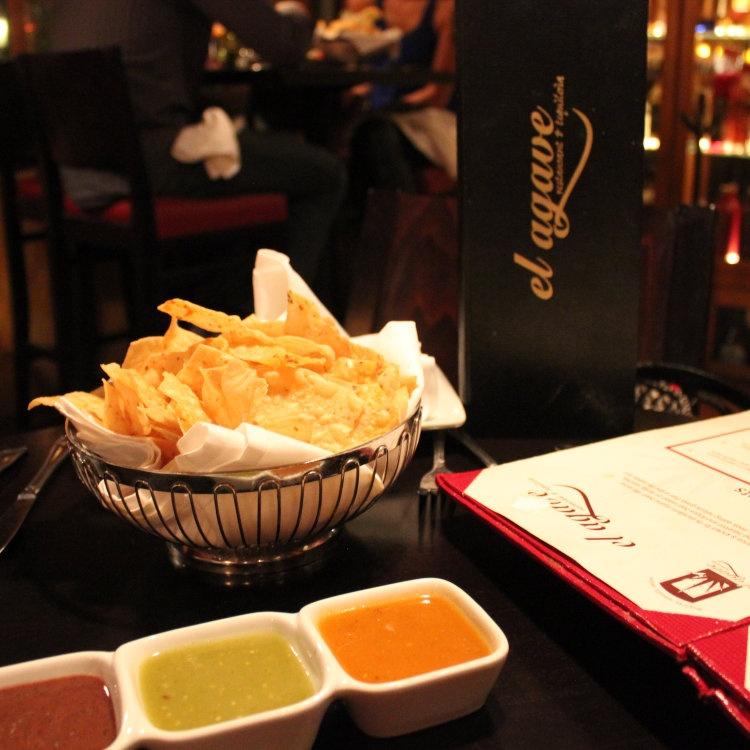 Like any good Mexican restaurant, our meal started out with chips and a selection of salsas including their bean dip.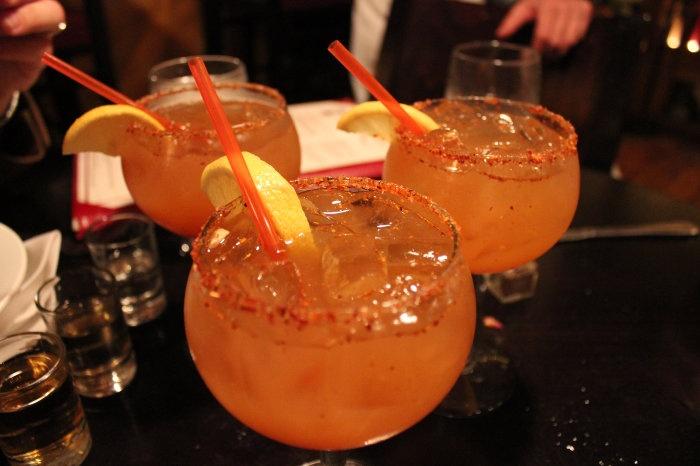 Next up we tried both their classic margarita as well as the tamarindo margarita featured above that was flavored with tamarind syrup for a more fruity and less sour flavor.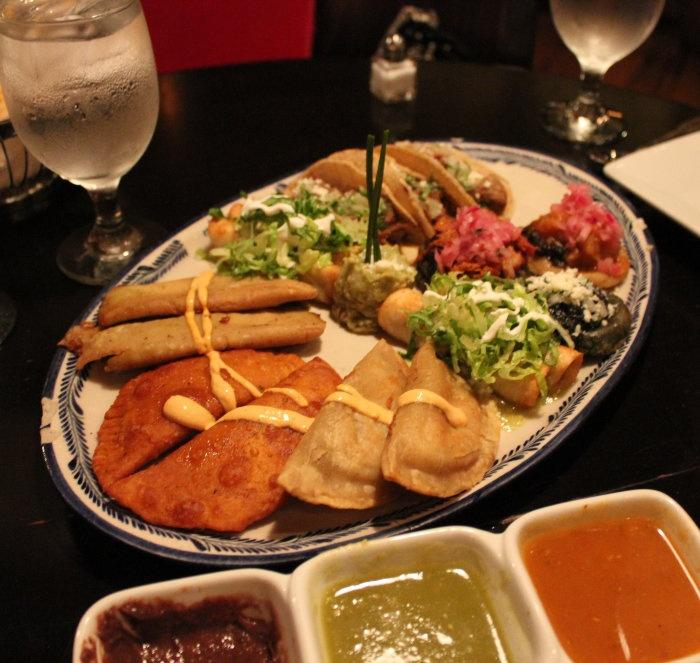 Before diving into the tequila tasting we also ordered an appetizer platter featuring an assortment of classic dishes including Shrimp and Crab empenadas,3 assorted sopecitos of cochinita, cuitlacoche, and shrimp in chipotle, 3 beef taquitos, 4 mini quesadillas (2 with mushrooms, 2 with poblano pepper strips), and 4 rolled taquitos stuffed with potato and homemade chorizo.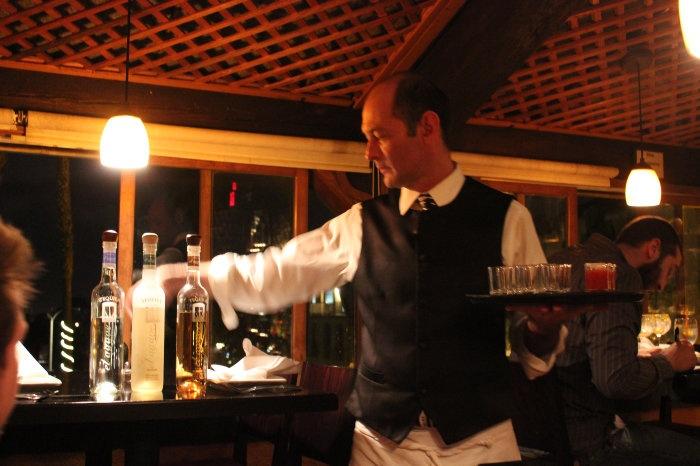 There are many tequila bars in San Diego but most of them are pretty basic and their staff aren't really prepared to lead a tasting and simply provide a menu to order a flight from. Here at El Agave it's a different story since they not only have one of the greatest selections of tequila in California but they also make their own.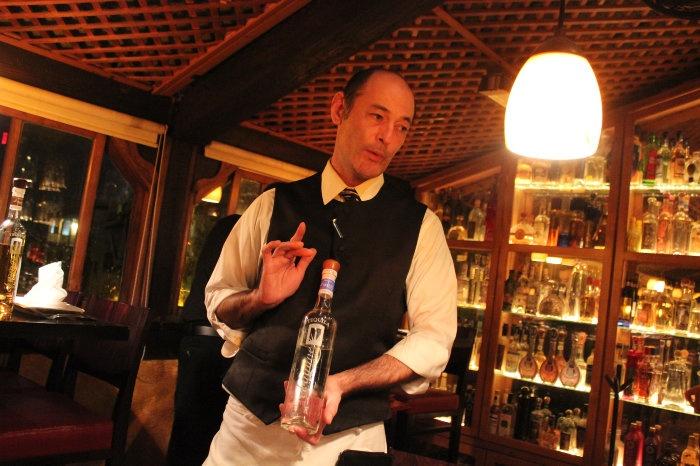 El Agave Artesinal tequila was born in Los Altos de Jalisco in 1986 and focus on delivering a high-quality but authentic tequila that pairs well with food and is equally good for sipping as well as served in cocktails.
They use 100% blue agave as they produce their award-winning ultra premium Silver, Reposado, Anejo, and Extra Anejo varieties. In the past few years, they have received a 95 points rating from the Mexican Academy of Tequila, Double Gold from the San Francisco World Spirits Competition, and Gold, 92 Points, "Exceptional" from the Chicago Testing Institute.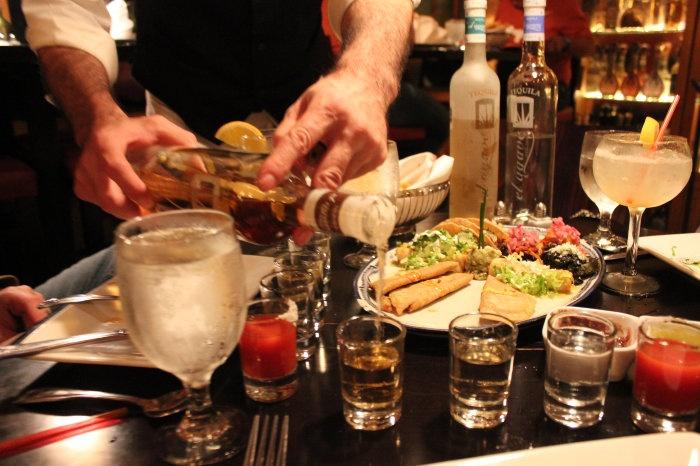 I've tasted a lot of tequilas over the past few years and I am constantly amazed at the differences between different varietals. El Agave is certainly one of my favorites.
Like any spirit or culinary experience though it's as much about the atmosphere that you experience it and that's where El Agave Restaurant excels. One example of this is that while it would be "good enough" to simply provide a flight, our server also provided us something new that I hadn't tried before - Sangrita.
Sangrita or "little blood" is a traditional partner to drinking tequila blanco and is a mixture of tomato juice, orange, lime, and chili powder that serves to cleanse the palate between tastings as well as highlight tequila's crisp acidity bringing out the peppery and citrus notes that can be hidden otherwise.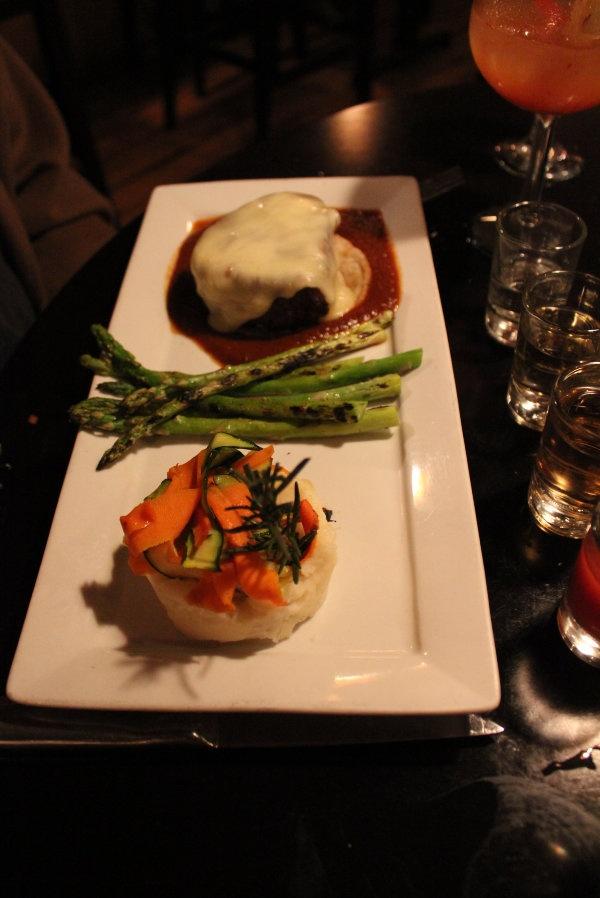 After our tequila tasting it was time to explore the menu!
Again - as I noted in the previous El Agave review, this is exquisite gourmet Mexican cuisine and not just the tacos and burritos that most Americans think of when they consider the cuisine.
Tom from BourbonBlog ordered the Filete Chipotle - grilled filet mignon covered with melted machego cheese and chipotle sauce pictured above.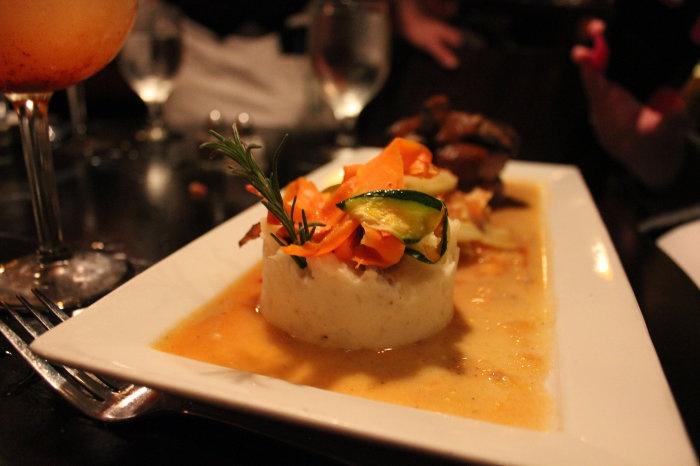 Heather from ChickVacations chose the Medallones El Portal - grilled fillet mignon medallions and portobello mushrooms served in a delicate mixture of mustard sauce and a mild spicy chipotle sauce.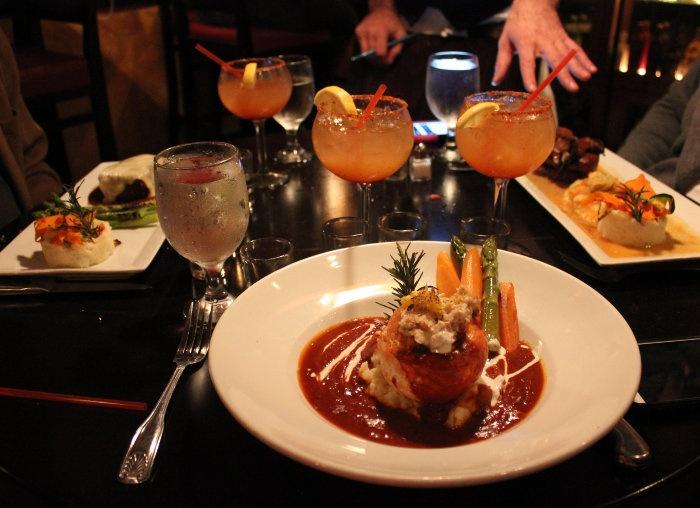 Last time, I tried one of their famous moles, so this time I wanted to try something similar but completely different so I chose the Salmon Natas featuring a perfectly pan seared salmon medallion topped with dungeness crab meat and sabayon then backed and served over a bed of achiote mashed potatoes and vegetables then finished with a remarkable red natas mole.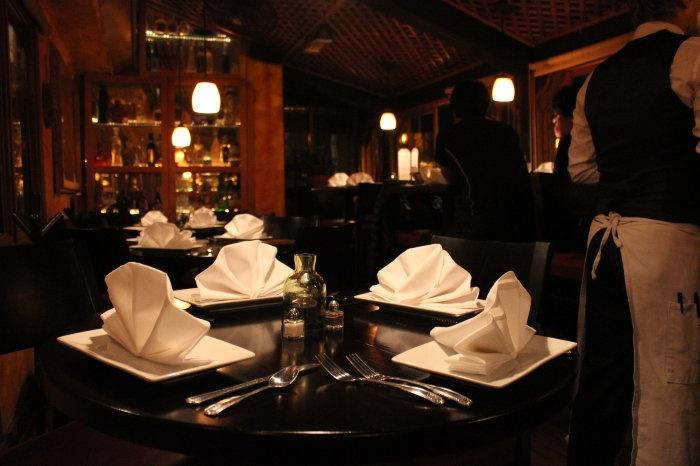 Everything about El Agave is fantastic and it is clearly one of the best restaurants in San Diego.