We get a lot of different samples here and some are better than others. Very often I will make a sample and after I've shot photos and had a few samples of the recipe ... I just don't care anymore. Not this time! Sarge's Shrimp & Grits Sauce along with their Yellow Stone Ground Grits makes a freaking incredible dinner that is also relatively easy to prepare as well.
It's true ... I was a bit possessive of these leftovers and insisted that my wife save them for me as a late night snack tonight and I'm glad she did.
As someone who went to school in North Carolina and who's parents live in South Carolina, I'm not new to eating shrimp and grits ... but I've never made them myself. Now I'm wondering why not and frankly I'm not sure how much of the soul came from my own culinary skills and how much came from Sarge - but Sarge's Shrimp & Grits Sauce definitely added an aspect to the meal that I hadn't tried before.
Chef Julius West: A Culinary Journey
Growing up as the son of an Air Force Sergeant, Chef Julius West's passion for food was ignited during his travels across the U.S. His countless hours in the kitchen alongside his mother instilled in him the belief that crafting traditional, heartfelt dishes is a genuine expression of love and regard for others.
Motivated by this philosophy, Julius launched his food truck in 2012. His savory shrimp & grits swiftly rose to fame as the top pick on his menu. Recognizing the love for this dish, Julius has now bottled this beloved regional delicacy, making it effortlessly accessible for everyone to relish at home.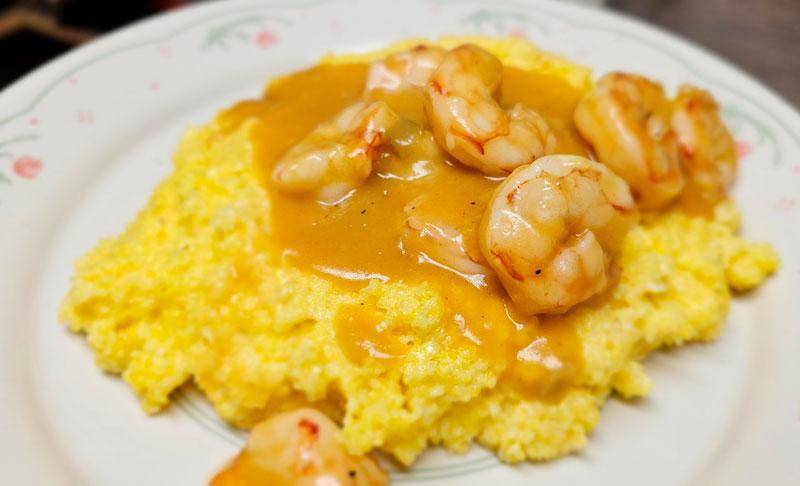 Sarge's Shrimp & Grits Sauce
AUTHENTIC & SAVORY - Made from an authentic low country style recipe, this shrimp and grits mix is a delicious and savory combination of aromatic spices with a hint of fire to spice things up.
HEALTHY INGREDIENTS - Our everyday comfort food sauce blends together chicken broth, all purpose flour, garlic, vegetable oil, hot sauce, Sriracha, bell peppers, Worcestershire sauce, salt, and a special blend of herbs and spices.
HEARTY & VERSATILE - For a complete meal, pair this shrimp and grit sauce with collard greens or cornbread. For additional flavor, add your favorite type of sausage.
EASY TO MAKE - Restaurant quality and ready within minutes, simply cook and add your own chicken broth and shrimp into the mixture while thoroughly heating your grits and shrimp sauce.
One 12 oz jar serves 6 or more. (or four very hungry adults)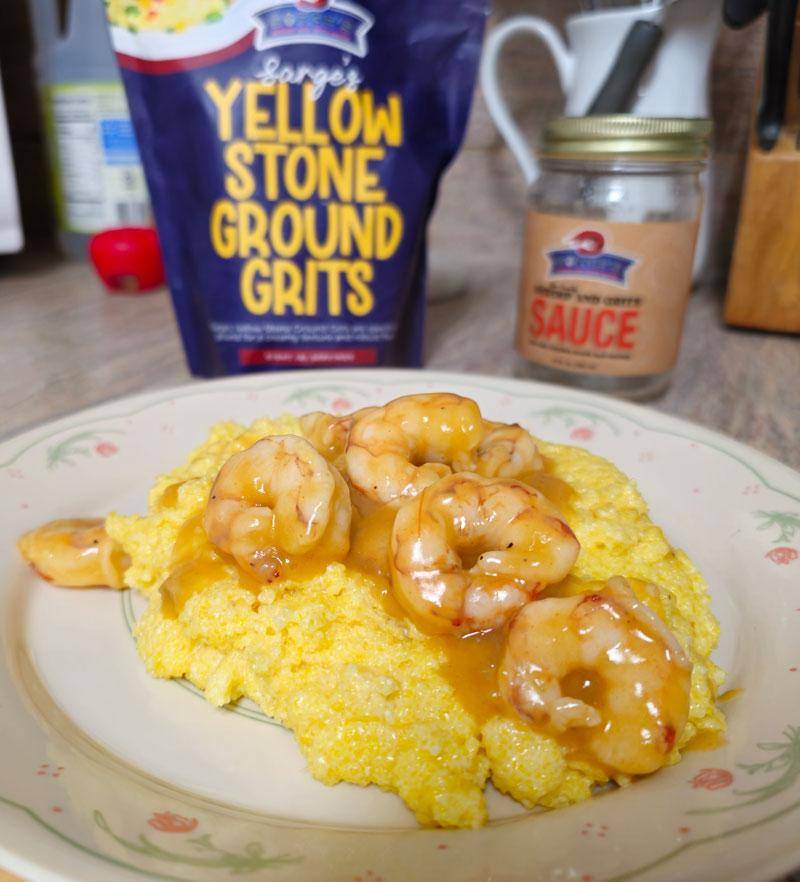 How To Make Sarge's Famous Shrimp & Grits At Home
I'm almost embarrassed to admit that this is the first time I've ever made grits - but it won't be my last. For other novices out there, the instructions included on the packaging make the process seamless.
You'll need two pans - one for the shrimp and sauce and the other for the grits.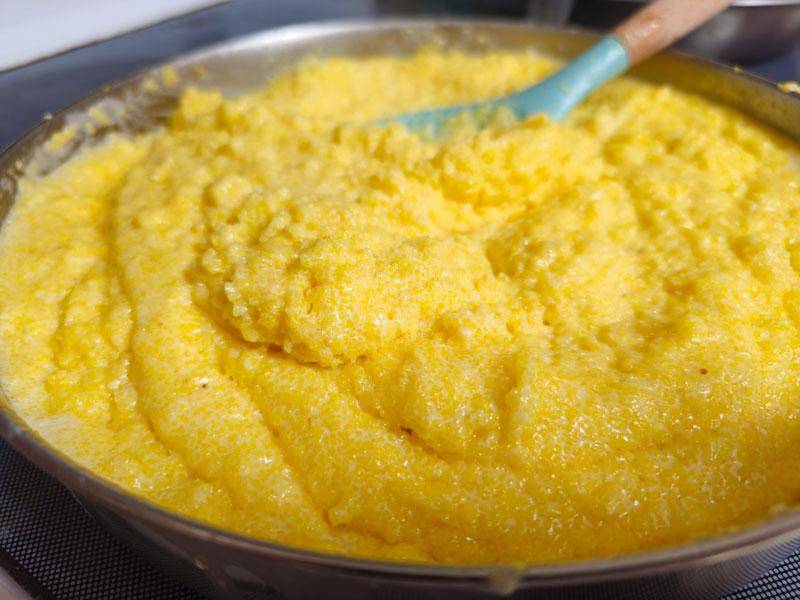 Grits Preparation:
Add three cups of water to the pan and bring to a boil, then add in a cup of heavy cream and half a stick of butter. You can also add salt but I prefer to add that after if needed (and these grits didn't need any!). NOTE: do not add the milk and water together then bring to a boil - this will cause the proteins in the milk / cream will coagulate and form a weird scum. That won't hurt you but it's not as good as if you follow the recipe :)
Once you've added all the liquid ingredients, whisky in one cup of Sarge's grits and reduce the heat to a simmer and cook for 15 minutes.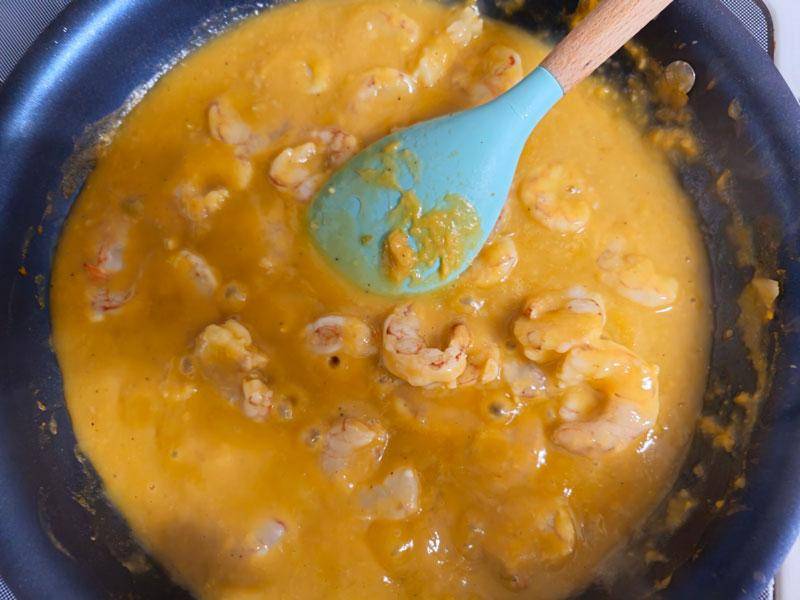 Shrimp and Grits Sauce Preparation:
This part is equally as easy - add a jar of Sarge's Shrimp & Grits Sauce to a pan and slowly add in some chicken stock (their recipe calls for broth but I prefer the richer nature of stock instead). Treat this sauce like a roux and continue to move it around in your skillet so that it doesn't burn. Once it reaches the right consistency - your personal opinion - add the shrimp.
Fresh shrimp are better but I used Kroger's Private Selection Wild Caught Extra Large Shrimp and it tasted great but obviously frozen shrimp will take a bit longer to cook than if they were thawed.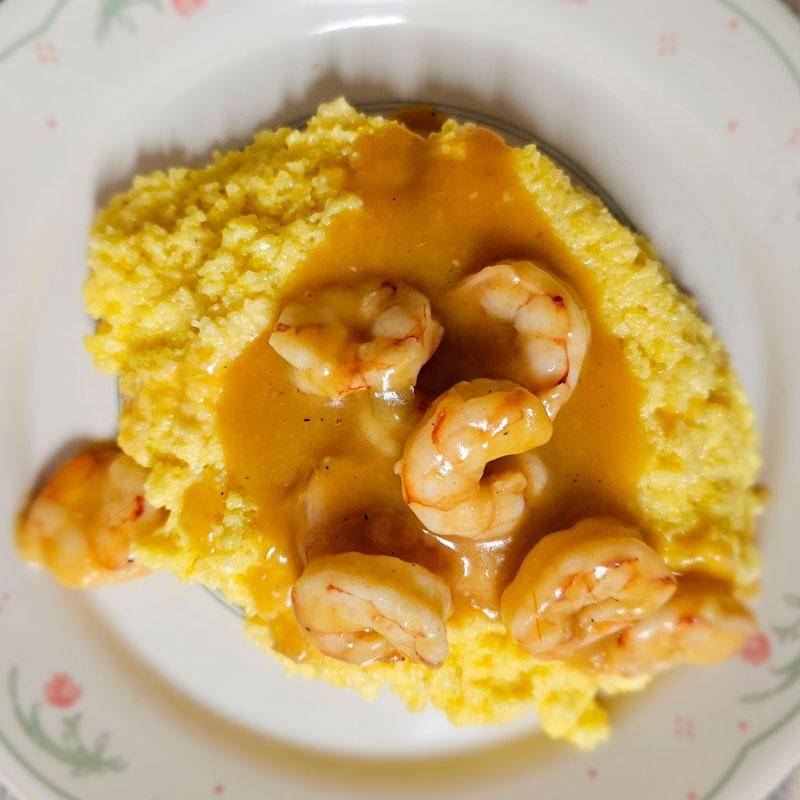 Enjoy Some Authentically Good Low Country Shrimp & Grits!
These are seriously good, the flavor of the grits was excellent and maybe even a bit sweet - even though we didn't add any sugar to them (they were just that good) and the sauce was something special too.
I'm honestly not sure what magic happened here but when I first tasted it (before adding the chicken stock) it tasted "ok". At that point I was sorta disappointed, thinking "oh boy I'm just wasting my time". However, somewhere between that point and when I tasted it with the shrimp before spooning it over the grits ... WOW OH BOY! That's just how cooking is sometimes and as anyone who loves Southern cooking knows ... every dish has a bit of magic in it.
I've not tasted anything like it but Sarge's sauce offers a rich buttery, spicy, smoky, "roux-like" flavor that will instantly transport you to the South and my only regret is that the brand only sent me one jar to test out and now I need to go order more on my own!
You can find Sarge's Shrimp & Grits on their website along with more information.