There are only a handful of restaurants that are more iconic as The Hitching Post and it's cousin The Hitching Post 2 (immortalized in the movie Sideways). These are icons of the "real California", a land between the big cities filled with ranches and cowboys where we roll the clock back a few decades and the only thing that matters is big hunks of beef and great wine. Leave your fancy clothes at home because unlike pretty much every other legendary steakhouse, The Hitching Post is laid back and casual. It's a place you go when all that matters is having a huge meal with friends.
In today's fine dining world, we might have an appetizer and salad before the main course, maybe even a bread basket but decades ago the meal was an event. Europeans still understand how to stretch a meal into a shared experience but few American restaurants understand how to do this anymore, or at least not without having crazy high prices and/or turning it into something silly. Not here though. The Hitching Post restaurant even warns guests on their website to expect to stay for 90 minutes ... even before COVID restrictions.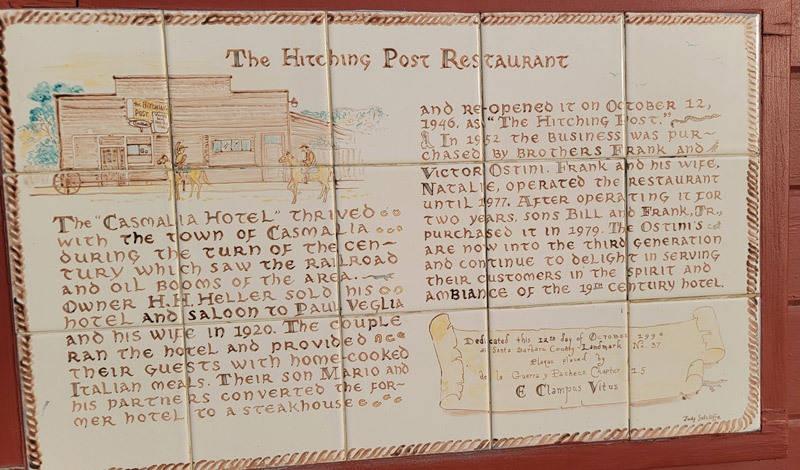 The Hitching Post was opened in 1952 by Frank and Victor Ostini but the location dates back to 1920 when it was simply the Casmalia Hotel. It is a raw and authentic part of history with cowboys and oil men driving people to the area and even legends like Kit Carson stayed here and planned to open a barber shop ... and a room for gambling.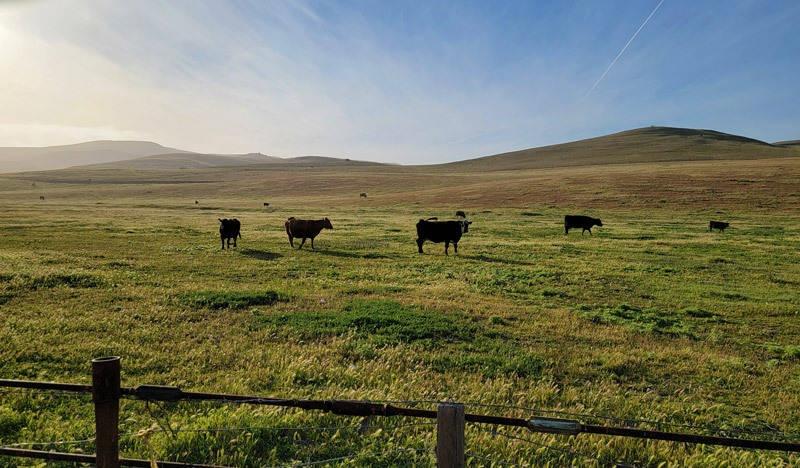 If that history alone doesn't make you want to head on over, take a look at the parking lot and the land directly across the street from The Hitching Post. If you are looking for a more masculine steakhouse experience, you can't get much better than this.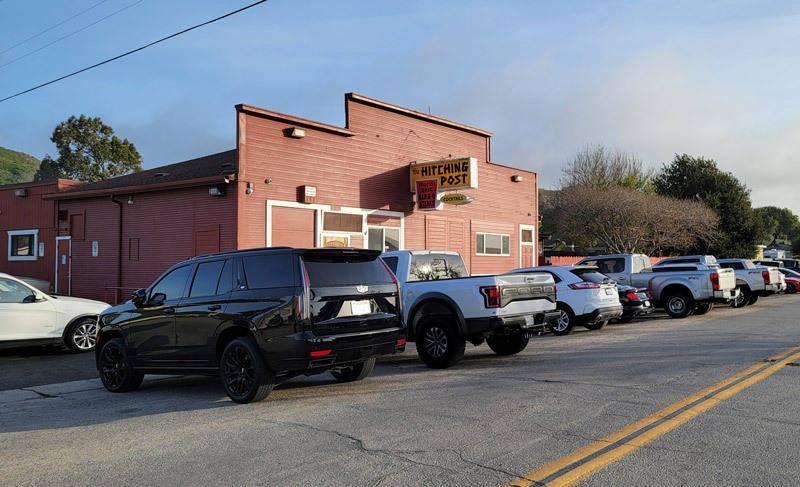 Inside, you have a bar area decorated in mission patches from literal rocket scientists and trophy heads decorating the walls.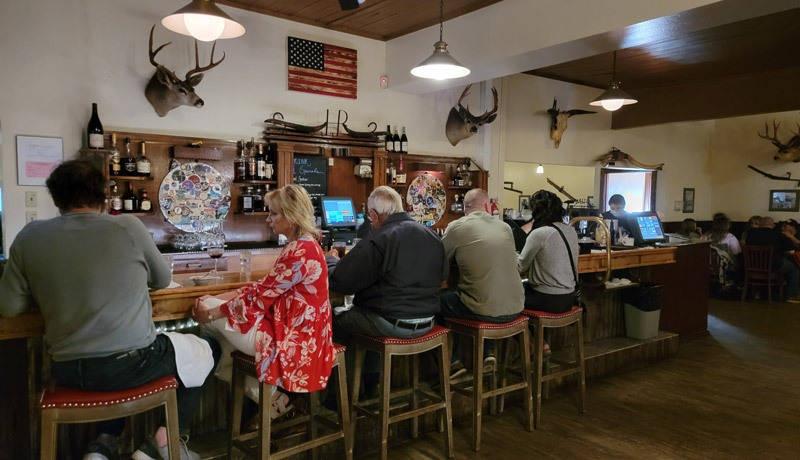 Over the years, the offerings evolved from one 18 oz steak - Chef's choice of top sirloin, New York, Filet Mignon, or T-Bone along with fries, shrimp cocktail, tossed green salad, beverage, and ice cream for desert. In 1957 the entire meal was only $3.75!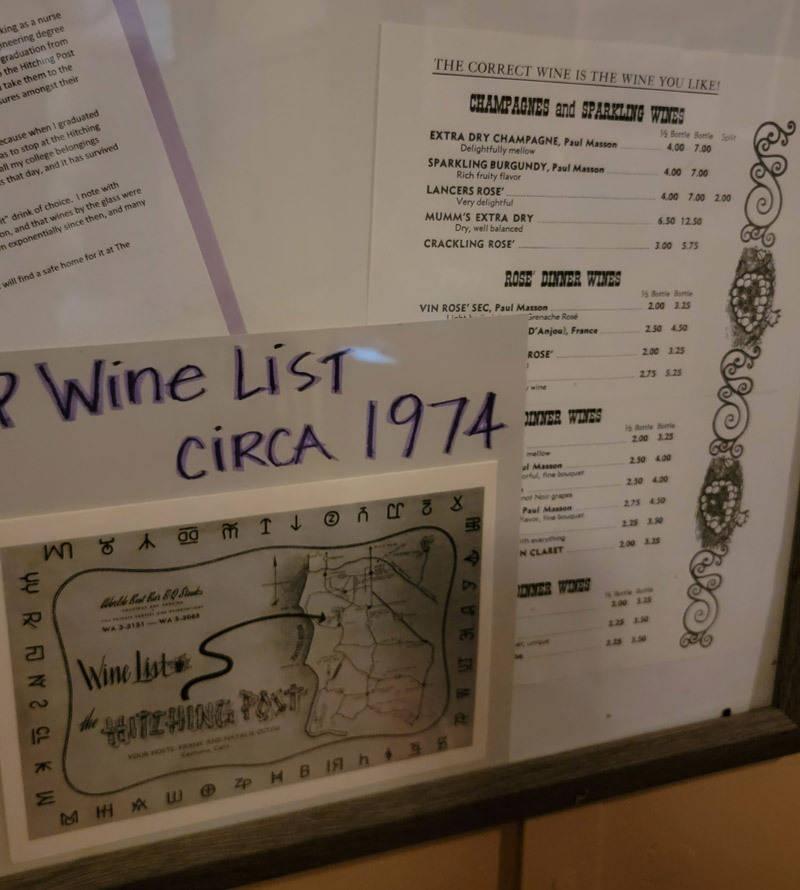 Today, they have a menu and a full selection of wine, beer, and cocktails too. However, they still offer an insane amount of food along with the steak. Dinners include: Fresh vegetable tray, bay shrimp cocktail, dinner salad, choice of home cut French fries, baked potato or grilled vegetables, garlic bread, coffee or tea, ice cream or sherbet.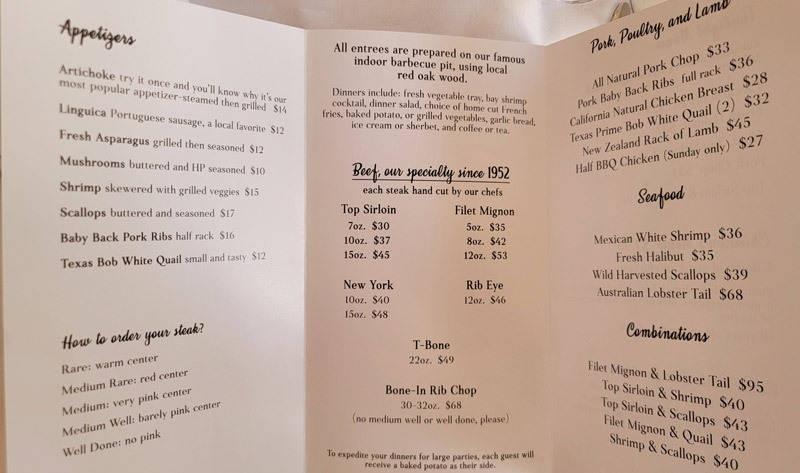 Prices here range from a 30-32oz Bone-In Rib Chop to a 7oz Top Sirloin for $30. They also offer a variety of other meats too, including pork, chicken, lamb, quail, and seafood too. You can also get appetizers and even though the prepare them totally differently from the more famous Hitching Post 2, the artichoke is an absolute "must try" here as well.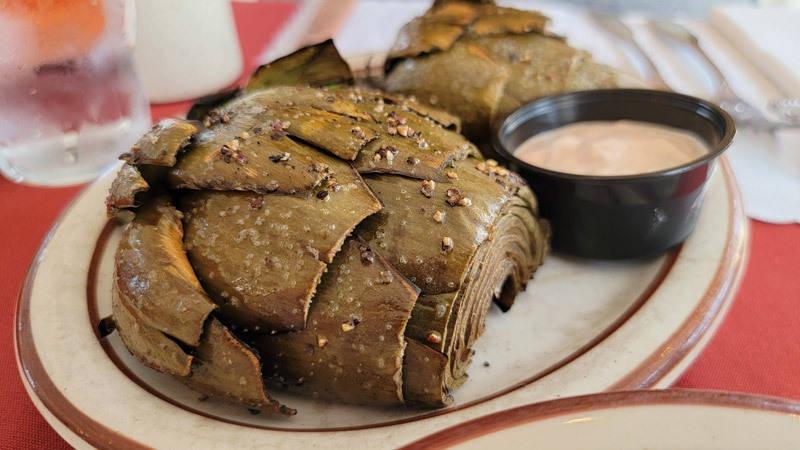 Three things that you will notice here is that preparation, presentation and dipping sauce between the two. While the artichoke here is served face down, at Hitching Post 2 they serve it the other way. Second, you'll notice that the seasoning here consists of roughly the same classic Santa Marai-style barbecue rub - cracked pepper, salt, and garlic whereas the other is much less course. Finally the dipping sauce is also much different and more of a classic mayonaisse-forward dip, rather than the spicy tomato.
I would normally never go into this level of detail but it's those details that makes it worth visiting both locations. I found that remarkable because it is a reminder that while both restaurants are legendary and very similar in menu, they are two completely unique restaurants. This is something that escapes many food writers who only go to Hitching Post 2 in Buellton and never venture farther north to Santa Maria.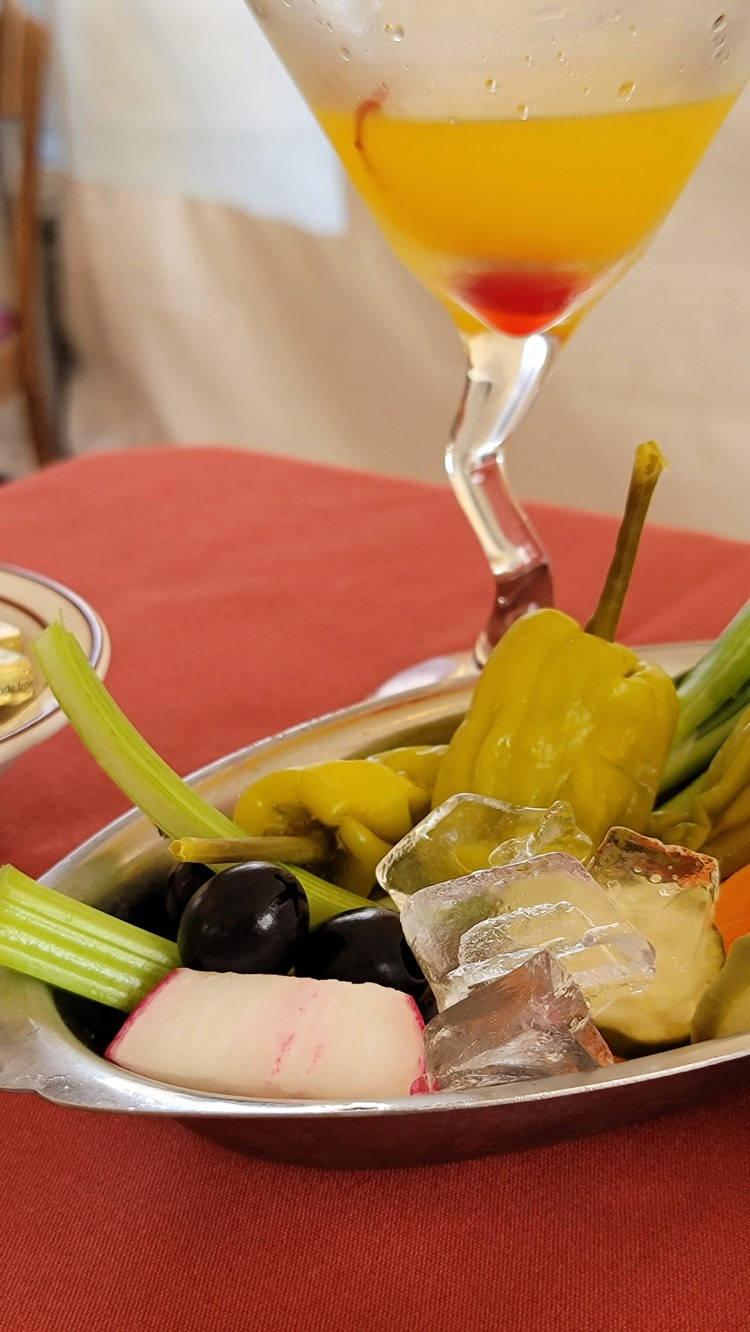 Our veggie tray included a nice mixture here that helped wake up our taste buds. You'll notice here and throughout the piece that while we sometimes in American restaurants, we expect courses to be huge. Here it takes a more European approach where each course is intended to be a step along your journey.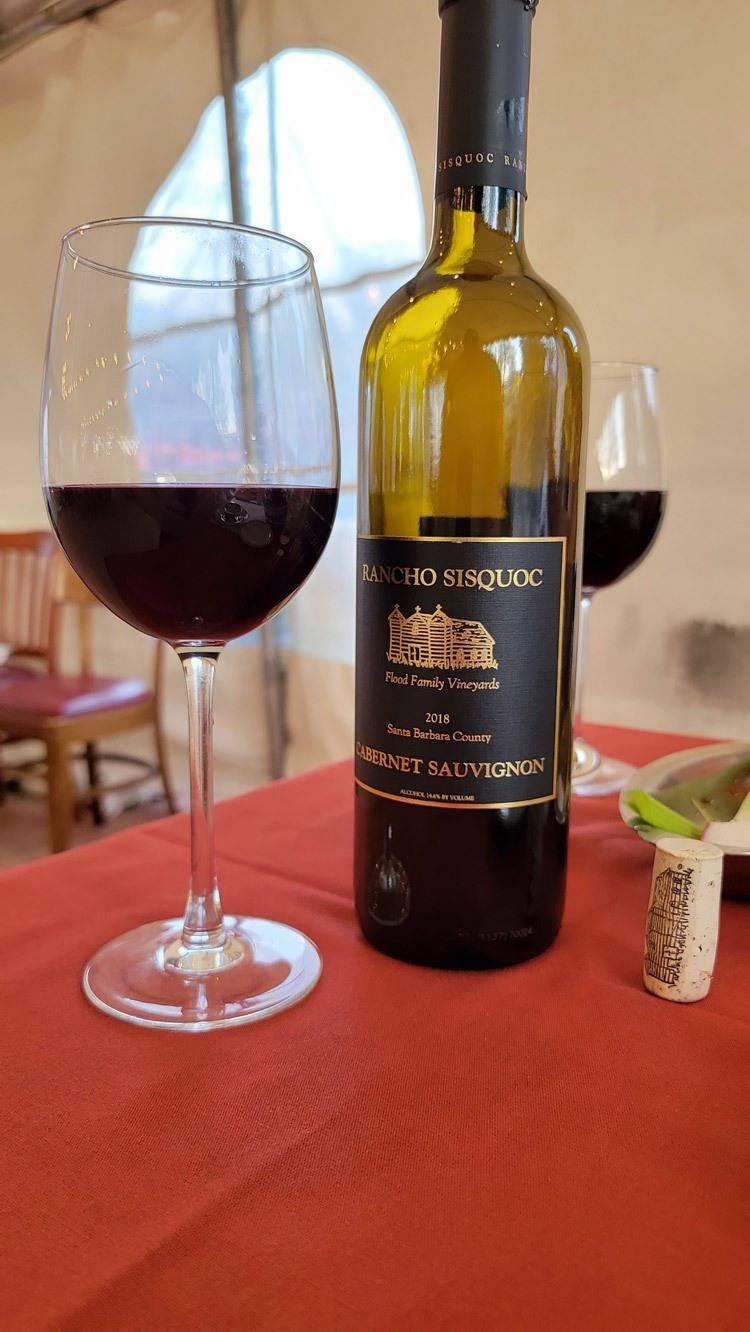 No good steak dinner is complete without some great wine!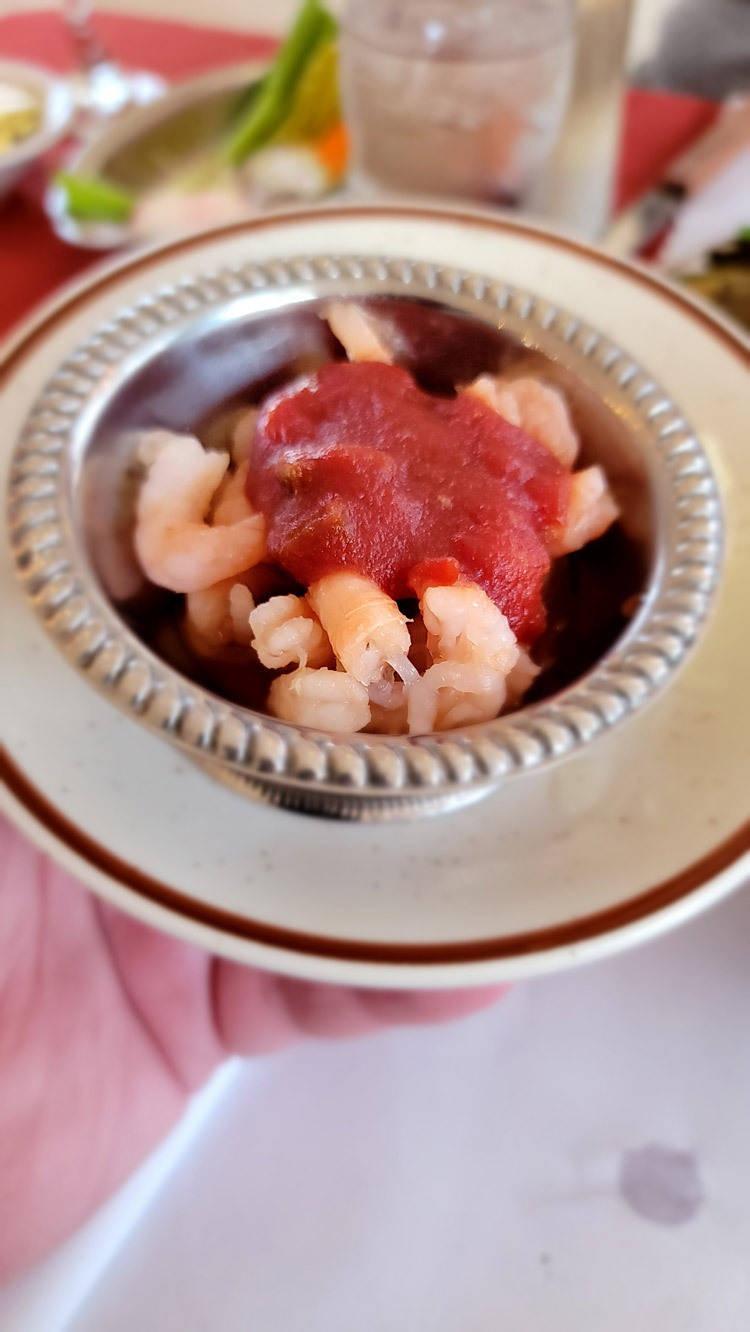 Next up was the bay shrimp cocktail.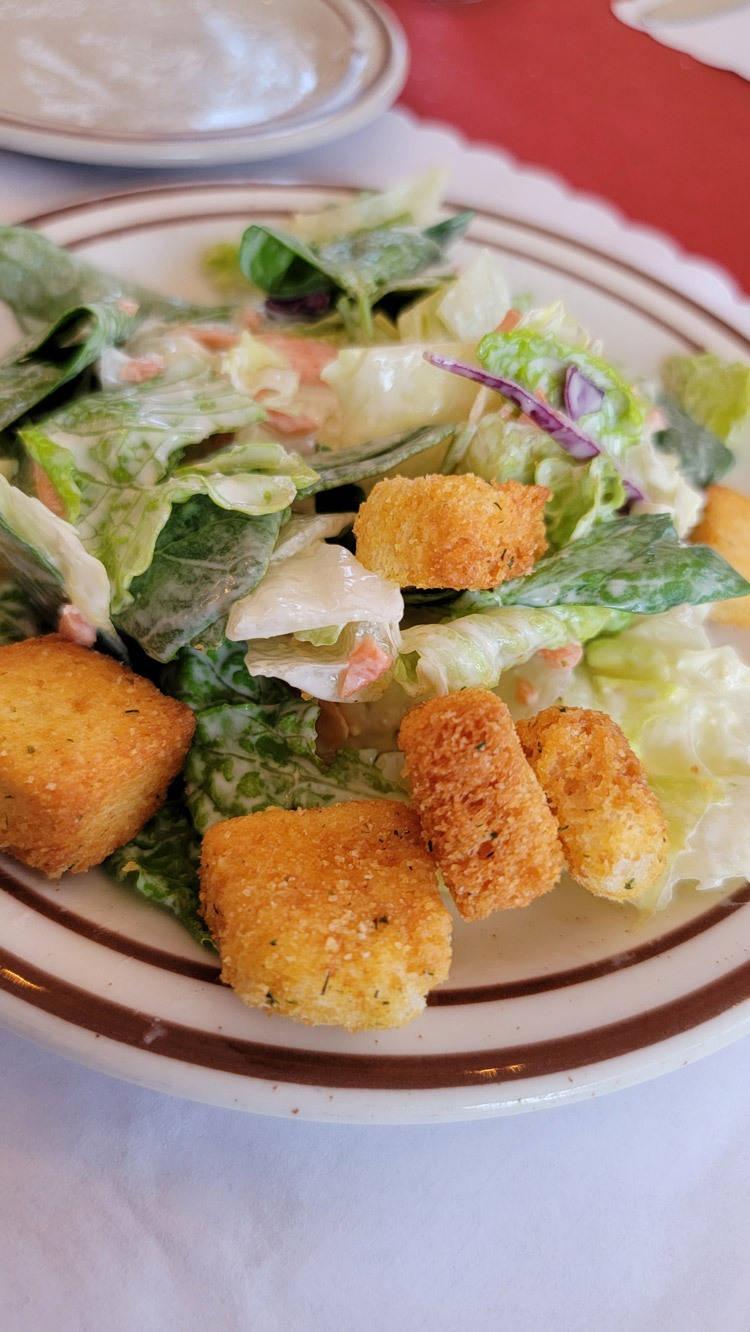 Dinner salad.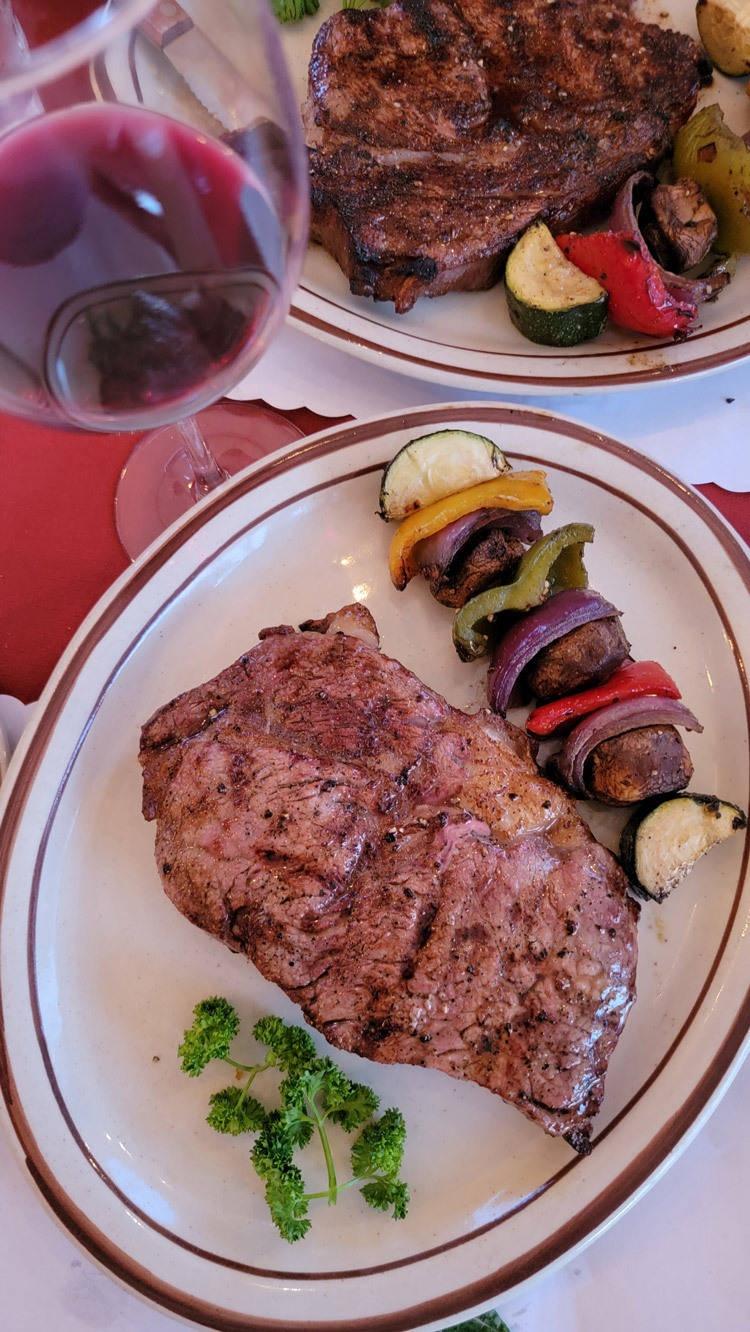 The main event was of course the 12oz Rib Eye that both of us ordered. It was excellent but for those expecting something like a Vegas steakhouse, this isn't that sorta place. This is straight up food that every man (and women too!) can afford and enjoy. We're not getting fancy garnishes or exotic peppers in or vegetable skewers and we're not paying for them either. My mind was on the steak and I enjoyed the veggies too. That's why you come here anyhow.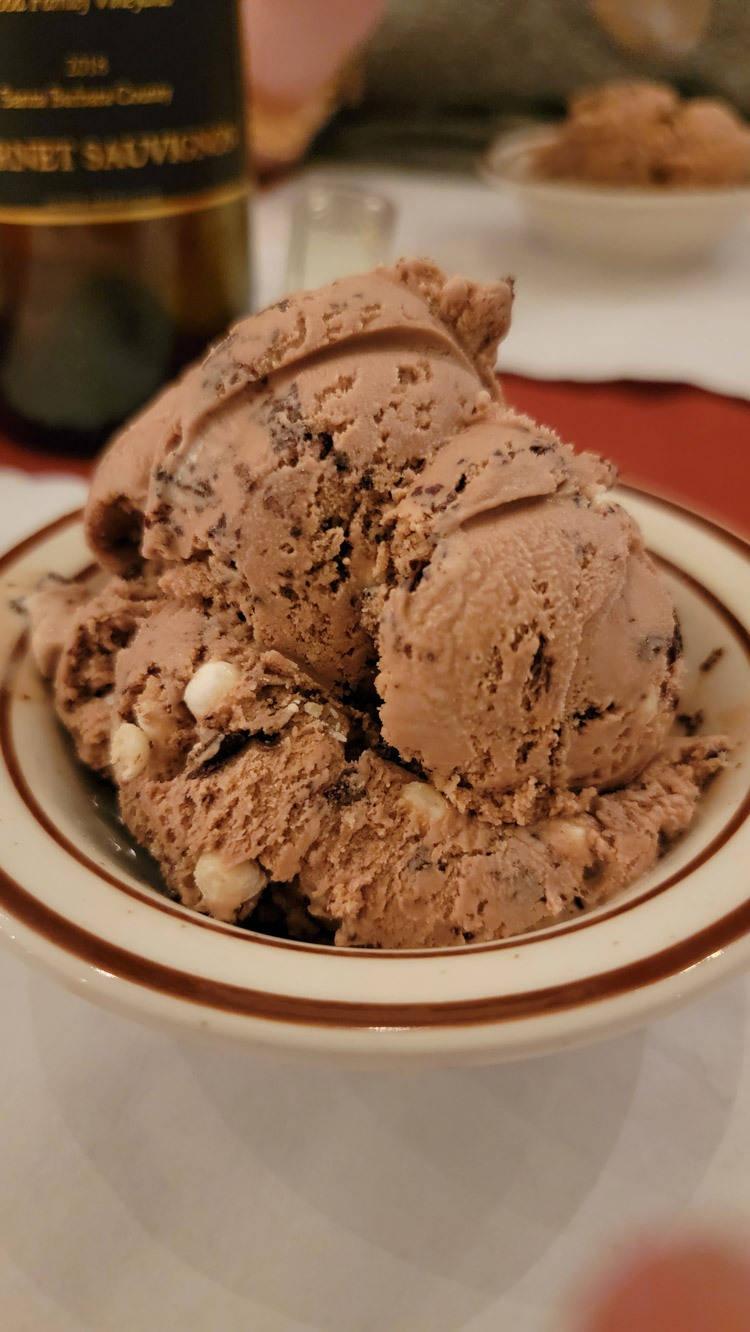 Last but not least, dessert! We chose ice cream and it was very good ...
This restaurant feature is probably much longer and more detailed than any other that I've done previously. The Hitching Post in Casmalia is that remarkable though. While I've been to steakhouses in Texas they often seem almost comical and over-blown while fancy upscale steakhouses in New York City or Los Angeles might transform beef into edible art with fancy cuts and seasonings, both of those options are often devoid of authenticity. That isn't to say that I can't enjoy them and certainly the chefs there pour their heart and soul into creating fantastic experiences.
Here however, this is a real man's man steakhouse. There's no pretension or feeling that only the wealthy can afford a great steak dinner. When you see a parking lot filled with a blend of dirt-on-the-tires trucks next to Mustang 500GT sports cars, next to Cadillac SUVs, you know there's something special waiting for those who go through the door. Very few things can bring a blend of folks with this diverse of an income level. They come here for a legendary steak dinner and nobody goes home hungry.