For more than a year know, the world has been forced to adapt to an ever-changing series of lockdowns, guidelines, and disruptions to our daily life in the name of public safety. This article isn't to say what's right or wrong, only to support an industry that has given me so much personal enjoyment and an opportunity to learn, explore, and travel over the past decade. In California, wineries were lucky to have been able to re-open even while bars, breweries, and distilleries weren't - unless they were serving food. For the most part, California wineries were able to escape the worst restrictions by offering outdoor tastings with a few modifications. Unfortunately, with the most recent lockdown orders, wineries were as lucky. Thankfully, winemakers and vineyard owners are among some of the most innovative and creative people that I know and have already begun to introduce innovative ways to maintain their businesses through virtual tastings, interactive video streams, engaging with influencers, and leveraging the support of their wine club members. To help support them further, we've compiled a list of 50 wineries in California and what they are doing to adapt and what you can do individually to help them during this challenging time.
While we are focused on California wineries, during the process of putting this article together, we received input from wineries, meaderies, distilleries, and breweries across the United States. These businesses are also struggling and so while I am partial to my friends in the California Wine Industry, if you are in Michigan, New York, Texas or British Columbia - please reach out to your favorite businesses and ask them what you can do to help beyond just buying an extra bottle.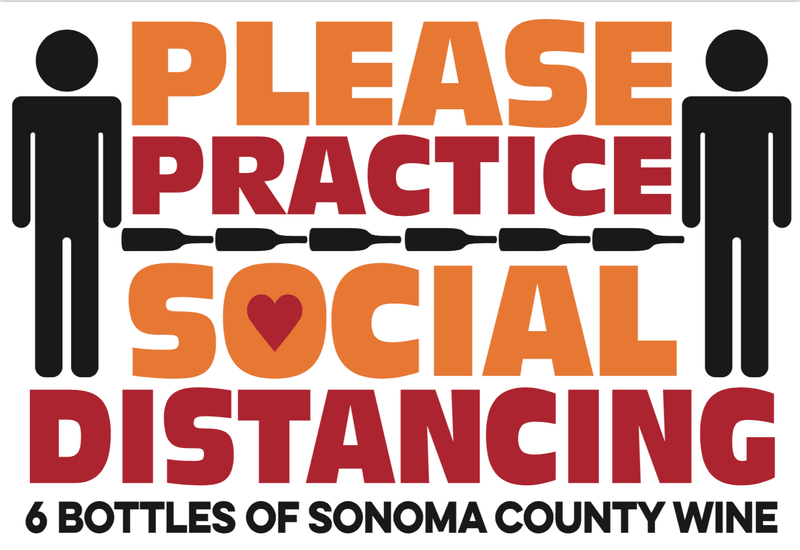 Here in California, the situation is dire. Many wineries already faced a horrific fire season this fall and are still recovering from that. Now, we're now faced with a state-wide lockdown. As of today, 99% of California, including 54 counties and more than 40 million people are now in the purple tier. Three out of the five counties have now applied "Stay at Home Order" protocol, it is expected the remaining counties will join Southern California, San Joaquin Valley, Greater Sacramento, and Bay Area Region shortly. This means that wineries are forced to close all operations except online retail and bottle pickup. At this point, only Northern California Region has been able to avoid lockdown orders.
This isn't merely an issue of tasting rooms or giant conglomerates. The majority of California wineries are small family businesses where fathers have passed their legacy down to sons and daughters for generations. It impacts the owners but also thousands of employees, vineyard workers, suppliers, and more. While retail sales will help the larger enterprises, most wineries depend on tasting rooms as a primary marketing channel to both add customers to wine club memberships as well as sell bottles directly.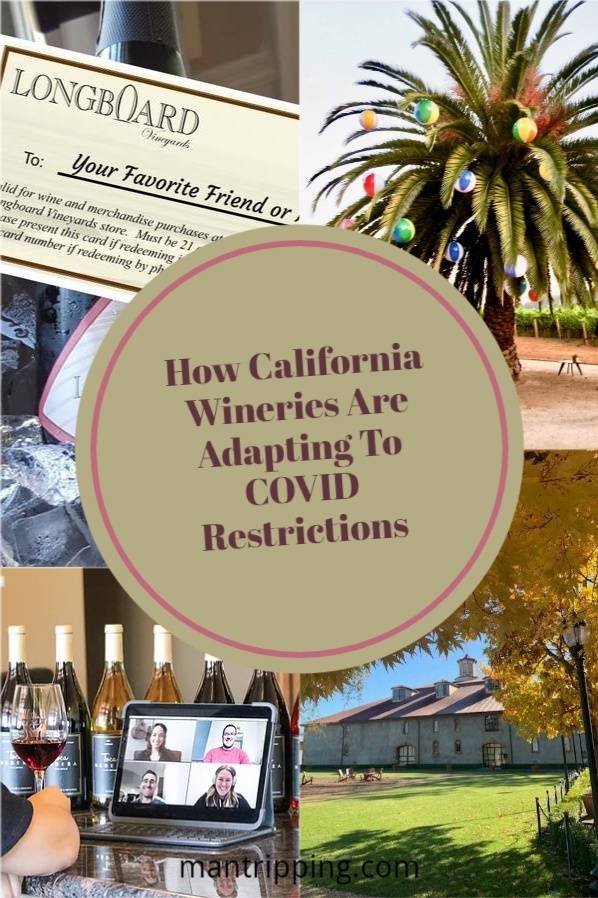 What You Can Do To Help Support California Wineries
We're listing the responses from California Wineries that we talked with below but you'll notice a trend through most of the responses. Here are the takeaways on how wineries are adapting and what you can do to support them.
Check your favorite wineries' social media channels and look for sales, virtual events, or even just comment / like / share to let them know you care.
Buy an extra bottle. Most California wineries have robust shipping ability and you can currently ship wine to the majority of US states and territories. While individual wineries might have variations in their ability to ship out of state, wine and wine gift packs make great holiday gifts for friends and family that you aren't able to see during the holidays this year. For business owners, sending the gift of wine to your clients from a winery that you love sends a message that you care about them as well as other small businesses in your community.
Consider joining a wine club. Not only will you generally get fantastic discounts on shipping and bottle sales, you also get access to members-only events and it helps build a relationship with the winery so you can learn of new ways to help support them in the future.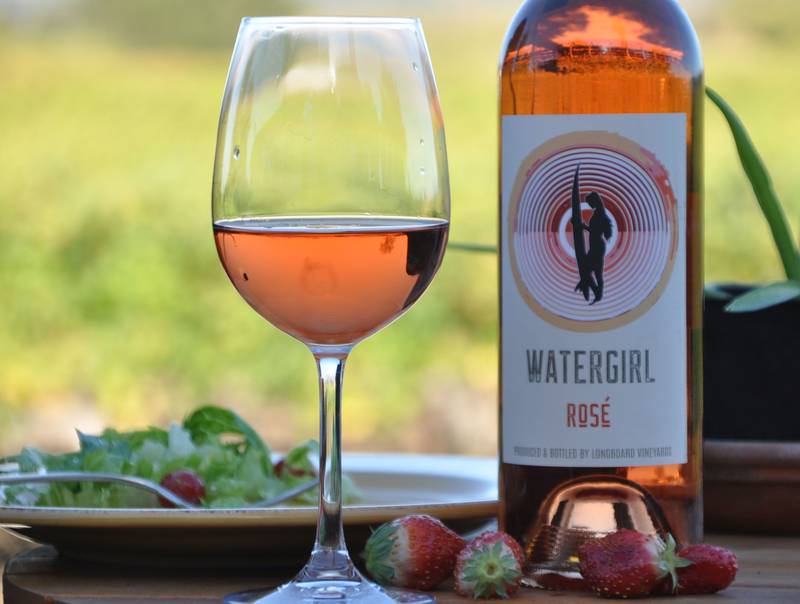 Meet The California Wineries We Are Helping Support
That's actually a trick heading, we support all California wineries that are following state heath orders and focus on helping to keep patrons and employees safe during this time. We've organized the list of wineries and vineyards that responded to our outreach by region. Please select your favorite California Wine Region or just browse the entire list and do what you can to help support them in any way possible.
The following regions are based on Wine Institute's list of California wine regions and winery descriptions and updates submitted by the winery with minor editing for flow by us. At the time that responses were submitted earlier this week, some regions, specifically including North Coast Wineries were not under a stay at home order but are now and so features such as outdoor dining may not be open. Please always call or email your favorite winery before visiting to confirm hours and operational details.
North Coast - including Lake County, Los Carneros, Mendocino County, Napa Valley, Solano County, and Sonoma County.
Central Coast - Livermore Valley, Monterey County, Paso Robles, San Benito County, San Francisco Bay, San Luis Obispo County, Santa Barbara County, Santa Clara Valley, Santa Cruz Mountains.
Sierra Foothills - Amador County, Calaveras County, El Dorado County, Nevada County, Placer County, Tuolumne County, Yuba County.
Inland Valleys - Lodi and the Delta, Madera County, Sacramento Valley, San Joaquin Valley.
Southern California - Cucamonga Valley, Los Angeles Area, San Diego, County, Temecula Valley
North Coast Wineries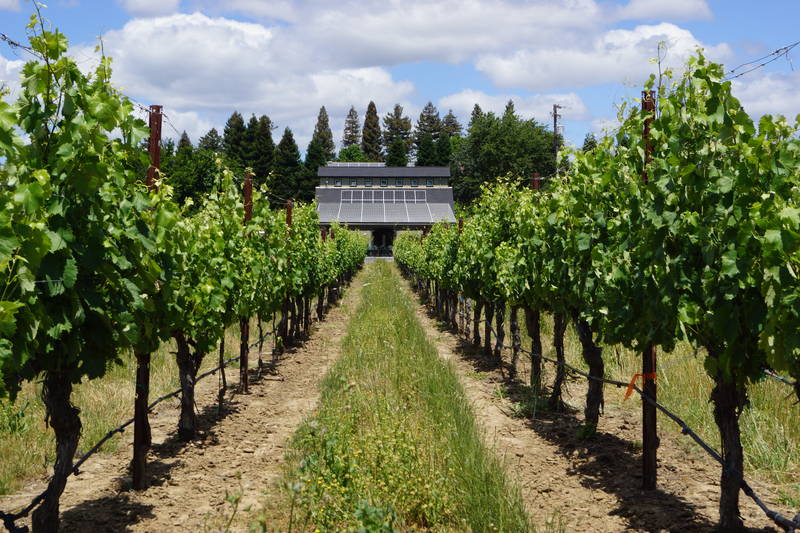 Amista Vineyards
Amista Vineyards grows & produces Rhone varietals and Estate sparkling wines. We are certified Sustainable and have a female winemaker. Our Sparkling Grenache was selected as one of Wine Business Monthly's Hot Brands for 2017.
We were early adopters to Virtual Tastings and selected by the Press Democrat - Best of the Best for Best Virtual Tasting. We offer curbside pickups by calling or emailing the tasting room. Wine lovers can help by buying wine and / or joining us for one of our upcoming Virtual Tastings.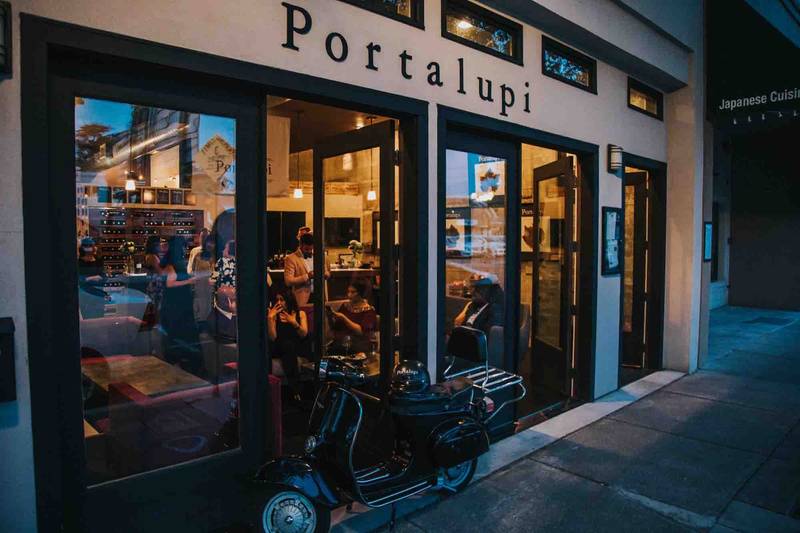 Portalupi Winery
At Portalupi we define "Cal Ital" as the ultimate modo di vivere, honoring Old Traditions while inspiring a certain magic, spirit and rich texture within our everyday lives. We invite you to experience our Cal Ital lifestyle . . . a celebration of life and love!
Super excited about our outdoor "parklet". We are creating a beautiful space with a deck, surrounded by planters in front of the tasting room to enjoy our wines. We would love for you to visit us or our web site and see the unique offering we have. Follow us on social media: PortalupiWine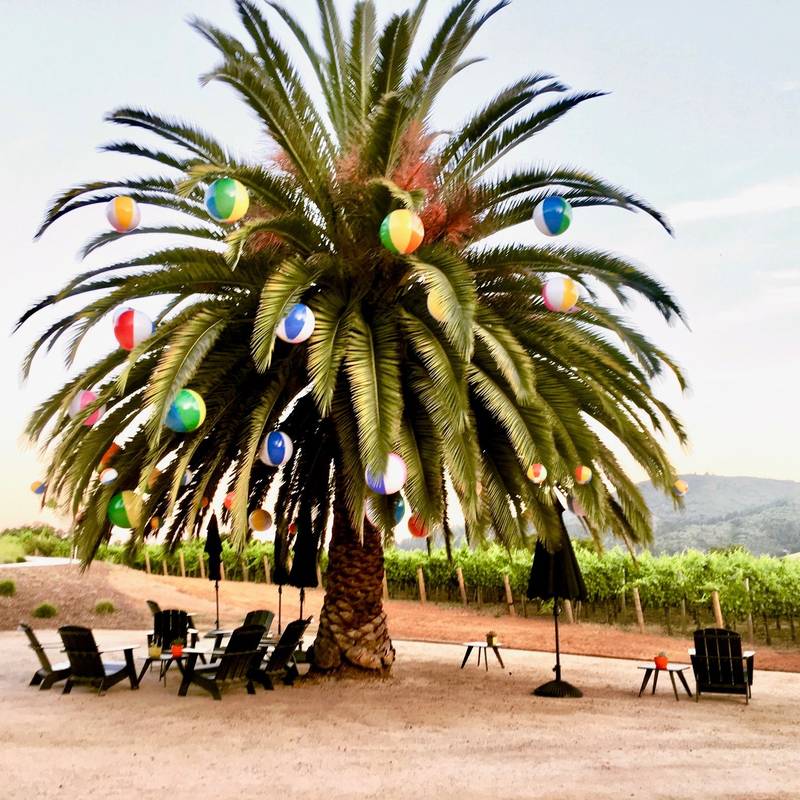 Cast Wines
Cast crafts small production wines from celebrated vineyards in Sonoma County California. Founded by Ann & Jack Seifrick with several friends and family, 2012 was Cast's first vintage. Wines are hand made in our winery outside of Healdsburg, CA and enjoyed by enthusiasts nationwide. For more information on Cast Wines, visit www.castwines.com.
We provide contactless pickup and in the near future, we will perform monthly virtual tasting and virtual wine release parties. We love our Cast family! Come by for contactless pick up or order online in the comfort of your home! You've helped us overcome 2020 and we can't say thank you enough.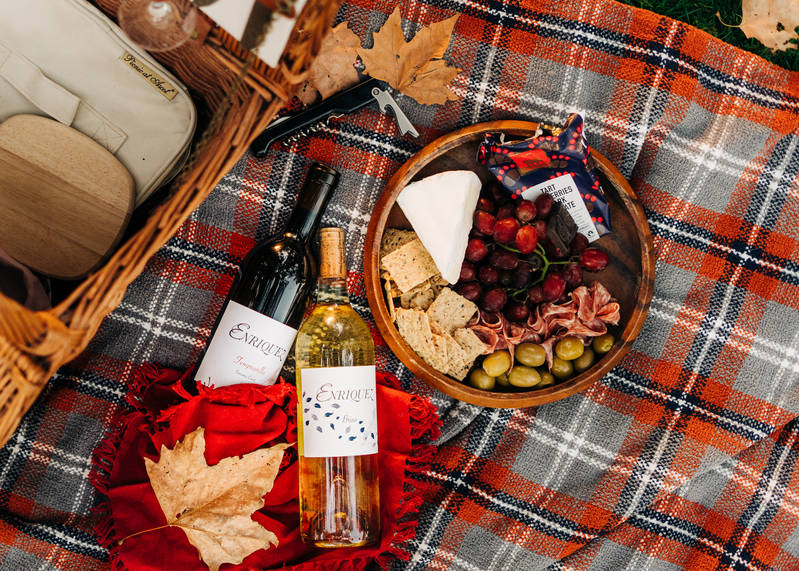 Enriquez Estate Wines
Celebrating the growing Latinx presence in the wine industry, we want to highlight Cecilia Enriquez, owner and winemaker at Enriquez Estate Wines. Paving the way for Latinas in an industry where both females and Mexican Americans are underrepresented, Cecilia is both an innovator, breaking the mold of wine traditions with creative blends, and an educator, striving to make wine approachable and enjoyable for her guests. Her out-of-the-box approach to winemaking has introduced innovative pours to the Sonoma region like a Tempranillo Rosé, dry Muscat, and, a customer favorite, their Pinot Noir aged just five years in blended oak barrels.
Enriquez Estate Wines, typically open for tastings by appointment, has pivoted during the pandemic and began offering virtual tastings (via Zoom) so they could stay engaged with customers and build a broader national audience base. They have hosted intimate events for family and friends as well as larger-scale corporate events connecting employees who have been working from home. In light of the new round of lockdowns in CA, Cecilia and tea have extended their Virtual Tastings beyond the holidays and will be continuing to offer them into the new year-pivoting again from a seasonal offer to a broader way for people to stay connected and enjoy Enriquez Estate Wines. Cecilia herself guides each tasting, so audiences get to engage directly with the winemaker and hear more about Cecilia's journey and success.
With the holiday season rapidly approaching, Enriquez Estate Wines' Virtual Holiday Party Pack is the perfect way to virtually celebrate and safely reconnect with family, friends, and colleagues. Cecilia will lead a private guided virtual tasting experience as tasters enjoy a 2-pack of premium Brisa and Tempranillo wines and a Cheese & Charcuterie Nosh Box (valued at $125). The offer can be redeemed any time through the end of the year. To book the virtual tasting, contact meredith@enriquezwines.com.

Francis Ford Coppola Winery
When we began to develop the idea for this winery, we thought it should be like a resort, basically a wine wonderland, a park of pleasure where people of all ages can enjoy the best things in life – food, wine, music, dancing, games, swimming, and performances of all types. A place to celebrate the love of life.
Francis Ford Coppola Winery offers Virtual tastings, pick up, and delivery.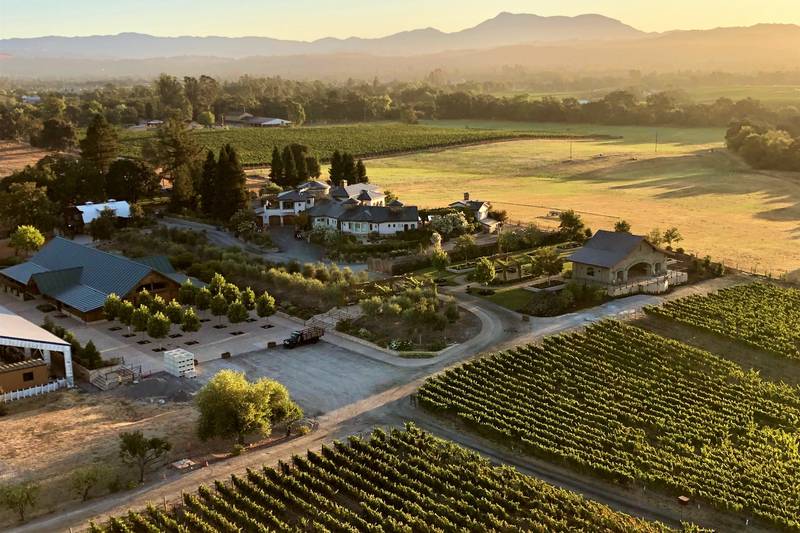 Bricoleur Vineyards
Bricoleur Vineyards is a unique wine country retreat nestled in the Russian River Valley in Windsor, California, about an hour north of San Francisco. Visitors can visit the newly renovated Winery Barn to enjoy Bricoleur Vineyard's hand-crafted, estate-grown wines, made by Winemaker Cary Gott, or an elaborate, wine and culinary experience guided by celebrated local Executive Chef Shane McAnelly. The 40-acre estate features a number of picturesque gathering places to relax and create memorable experiences, such as a picnic in the stone pavilion overlooking the rows of Chardonnay, strolling in the rose gardens admiring the vast array of colorful and fragrant roses, playing a friendly game of bocce ball, or simply enjoying one's family and friends while watching the ducks and native birds by one of two serene ponds Family owned by Bay Area natives Mark and Elizabeth Hanson and daughter Sarah Hanson Citron, Bricoleur Vineyards is Sonoma County's hidden gem, dedicated to enjoying the beauty of Sonoma County while building meaningful connections and communities.
We are currently offering complimentary virtual tasting experiences for anyone who has purchased Bricoleur Vineyards wine. We are also offering contactless pickup of our wine and wine and food packages. Every Sunday evening, we offer a free virtual cooking class with our Sous Chef, Evan Castro (Country). https://www.bricoleurvineyards.com/collection/events. Customers can help by just simply supporting small wineries this Holiday Season by shopping our Gift Guides.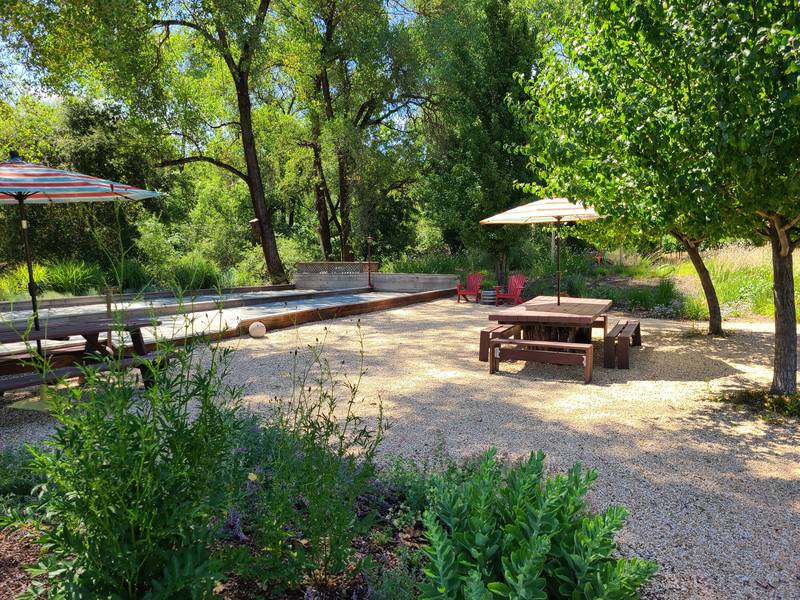 Martorana Family Winery
The hidden gem of Dry Creek Valley. Martorana organically grows and produces wine and extra virgin olive oil. Martorana makes small lot crafted wines and Olio Di Gio Olive Oil, with an average of 2,000 cases annually that are sold exclusively through the wine club and tasting room. With the edge of Dry Creek resting on the estate, Martorana encourages guests to sip extraordinary wines, taste the Olio Di Gio, play a game of bocce, stroll the living roof, enjoy a lunch on the picnic grounds, or lounge with a bottle Creekside.
We are adapting by adding more virtual tastings, curbside pickup, local wine drop off, and enhancing our online presence. Wine lovers can help us by submitting Google and yelp reviews. Also, please purchase wine - whether it is done locally, shipped to you, or gifted to someone else. Please BUY WINE!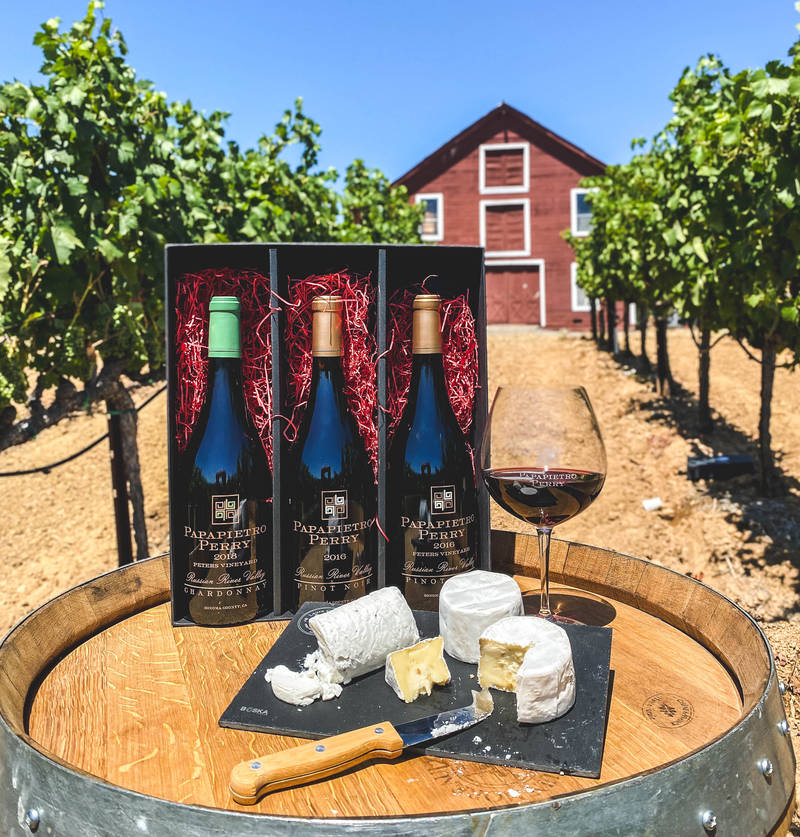 Papapietro Perry Winery
Papapietro Perry is a family-owned, boutique winery that specializes in high-end Pinot Noir that used to feature a mostly "indoor wine tasting" space, with people at the tasting bar shoulder to shoulder most every weekend. With COVID-19, of course, everything had to move outdoors. Thankfully the winery had already planned the expansion of the outdoor deck, transforming it into the expansive outdoor Papapietro Perry Tasting Patio that premiered just before the pandemic hit. Visitors, who are welcomed daily by appointment, will find separate seating areas for their party. The appointments ensure that each party has their own private space, and a designated wine professional to host them and guide them through their tasting experience which typically features five wines, for a one-hour tasting. A charcuterie board can also be added. Some of the spaces are arranged around tables, others feature soft chairs nestled around lower tables, similar to what would be found in a welcoming living room. Each space is completely cleaned and sanitized before and after each group.
Founded in a garage in SF, Winemaker, Ben Papapietro & co-owner, Bruce Perry, created the foundation of Papapietro Perry. Years later, our winery specializes in small lots of handcrafted, single-vineyard designate Pinot Noir, and Zinfandel and Chardonnay produced from the finest grapes the Russian River, Anderson and Dry Creek Valleys have to offer. Along with our continued passion for Pinot Noir and other fine wine, our mission is to assist you in enjoying one of life's pleasures—the union of good food, good wine and good friends.
We have shifted our model significantly to adapt for virtual accommodations, and we LOVE it! Since May, we have hosted 8 different types of virtual experiences ranging from virtual Bingo, to wine and caviar pairings all in the. the comfort of our customer's own home. Since then, we have received over 1000 orders and close to 2000 guests via zoom virtual tastings. We also host a FB live "happy hour" called "Wine & Whatever Wednesdays" with special guests, our club manager and our winemaker. We are constantly innovating and adding new virtual experiences on the regular including our new cooking tutorial segment, Perfectly Paired with Chef Jim May.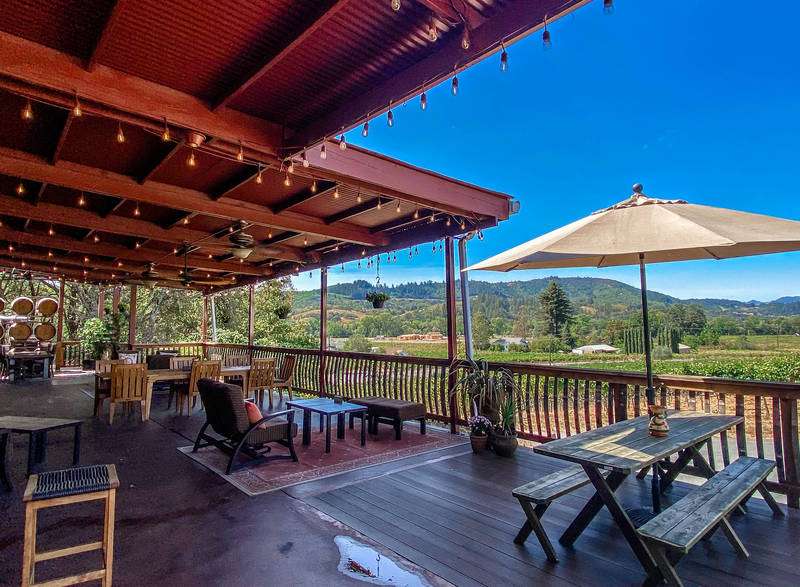 With a tasting room at the winery that was typically busy and packed with visitors before the COVID-19 pandemic, Papapietro Perry Winery very quickly moved to hosting a series of virtual and online events earlier this year. Instantly, it was evident that a lot of money had been left on the table. While the winery was forced to pivot to this format, what they learned is that many customers, usually that live far away, typically had the chance to visit just one time in Healdsburg. Reaching out to people where they live is such a smart idea. "Why didn't we do this all of the time?," said winery owner Renae Perry, "We are selling more wine, our customers are more engaged, we are reaping the benefits of participating in online events, and trying out things that we had never done before. Our club members can join a virtual event and unbox their wines along with our winemaker, everyone in the country now has the opportunity to taste with with our winemaker Ben Papapietro. We were also forced to move to a reservation system only for people that do visit our tasting room. We have found it to be quite successful and that it actually offers a better experience for our customers as they have a seated tasting, with a person serving them the wines. We were always reluctant to make that change, but it has worked out and I believe it will be here to stay."
Customers and fans can help by signing up for the winery's free email list, checking out the weekly Papapietro Perry Winery Facebook Live events that reside permanently online and the YouTube Channel, scheduling virtual hosted tastings, participating in the winery's interactive, FUN and engaging live events, and of course by ordering wine as it can be safely shipped nearly everywhere.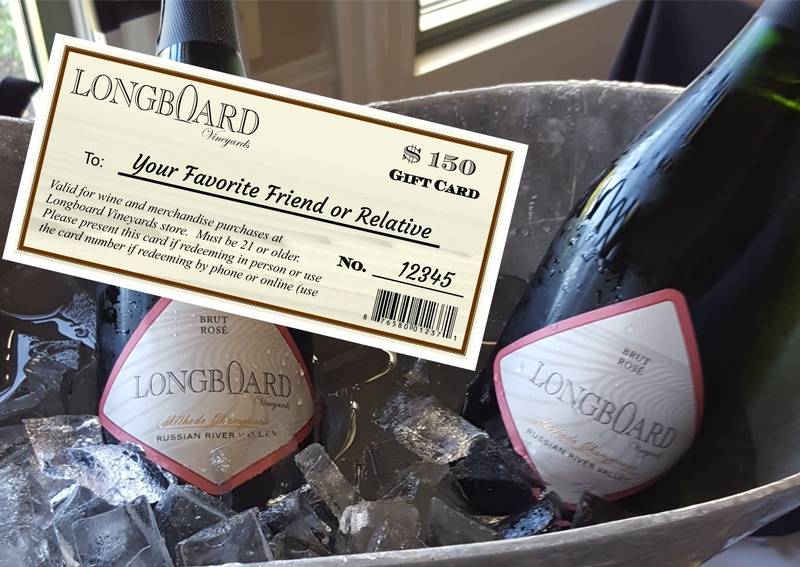 Longboard Vineyards
We believe great tasting wines are those that are true to the people and place that grew them. Thus, we extend the notion of "terroir" to include the human aspect, not just the soils, climate and weather. As much as we possibly can, we'd rather work with a handshake instead of a legal contract, mutual respect in place of greed for another dollar. We do not agree that "bigger is better" and we certainly do not think that we know it all. What we can promise is to put our best efforts to grow and seek the highest-quality grapes we can and make wines that reflect our love for the little things that matter in life. Welcome to the tribe.
We basically do anything we can to provide a good service to our customers. We have a safe outdoor patio undercover so we can have safe, socially-distanced tastings for groups of up to 8 persons. We have curbside / contactless pickup and we can ship wine to most states. Staying in contact with our extended circle of fans is important to us, we do Zoom social hours as well as seminars that include cooking demonstrations.
Support your state's small, family-owned and run wineries in any way you can. We have great gift packages and deals available at https://www.longboardvineyards.com/.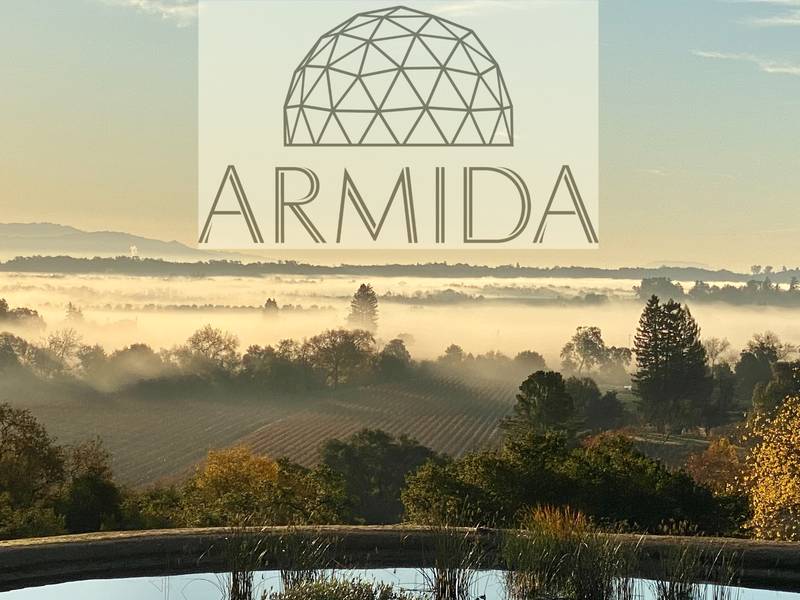 Armida Winery
Family owned and operated for over 25 years in the Dry Creek Valley of Sonoma County. We specialize in old-vine Zinfandels from Dry Creek Valley including our well-known "PoiZin" label and Maple Vineyards Zinfandel. Our Winemaker, Brandon Lapides has been crafting site-specific wines at Armida for over 10 years.
We are now offering a virtual tasting opportunity with the Winemaker. Customers can select from pre-selected packages or customize one of their own. We are also offering contactless pickup at our two tasting room locations. We've also applied discounts on shipping to our loyal customers if they don't feel comfortable picking up their wine. Joining our Armida Winery Wineclub is the best way to support our small family winery. We offer a wine club that is only 2-bottles, 4 times a year that averages about $80 per shipment. You support our winery and we give you a 25% discount on all wines in return.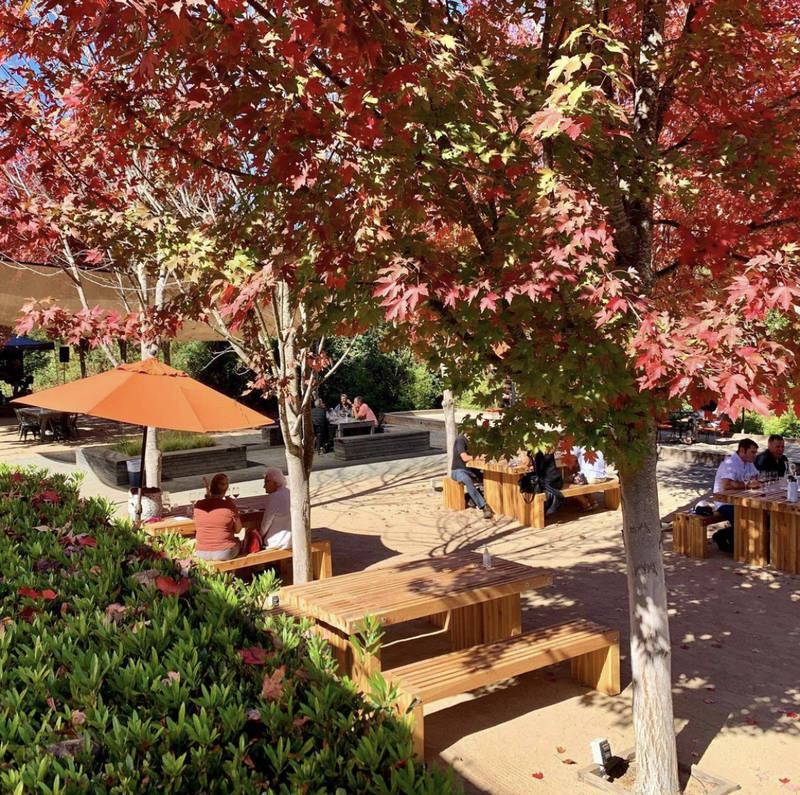 Taft Street Winery
Taft Street is a small family-owned and operated Sonoma County winery located in Sebastopol, CA. We produce limited production handcrafted wines from select Russian River Valley vineyards. Our winery was founded on the ideals of bringing together our friends through food, wine, and fun times. We look forward to sharing our wines and winery with you!
We've built out a beautiful back patio wine tasting and picnic space to provide our guests with a wonderful wine country experience while safely social distancing. We're a kid and family-friendly winery, where well-behaved dogs are always welcome. We are open Fri-Sun by appointment which can be easily be made on our website. We ship to many states and have made it easy with just $5 flat rate shipping, for members and non-club members. We also offer curbside pickup, and opportunities for curated virtual tastings. Please contact us for more info! We've also made holiday gift giving easy. Visit our website for our special holiday gift packs, each of which includes complimentary shipping and 10% savings on Taft Street wines.
We invite everyone to join our President's Club to enjoy our wines and winery benefits, and to share Taft Street wines with friends and family during the winter holiday season. We recently released two new Russian River Pinot Noirs, and our very first Pinot Noir Nouveau and Grenache wines! All available online and to taste and purchase at the winery. Fans and customers, we appreciate you letting others know about Taft Street! Book an appointment to come taste with us and bring a friend or two.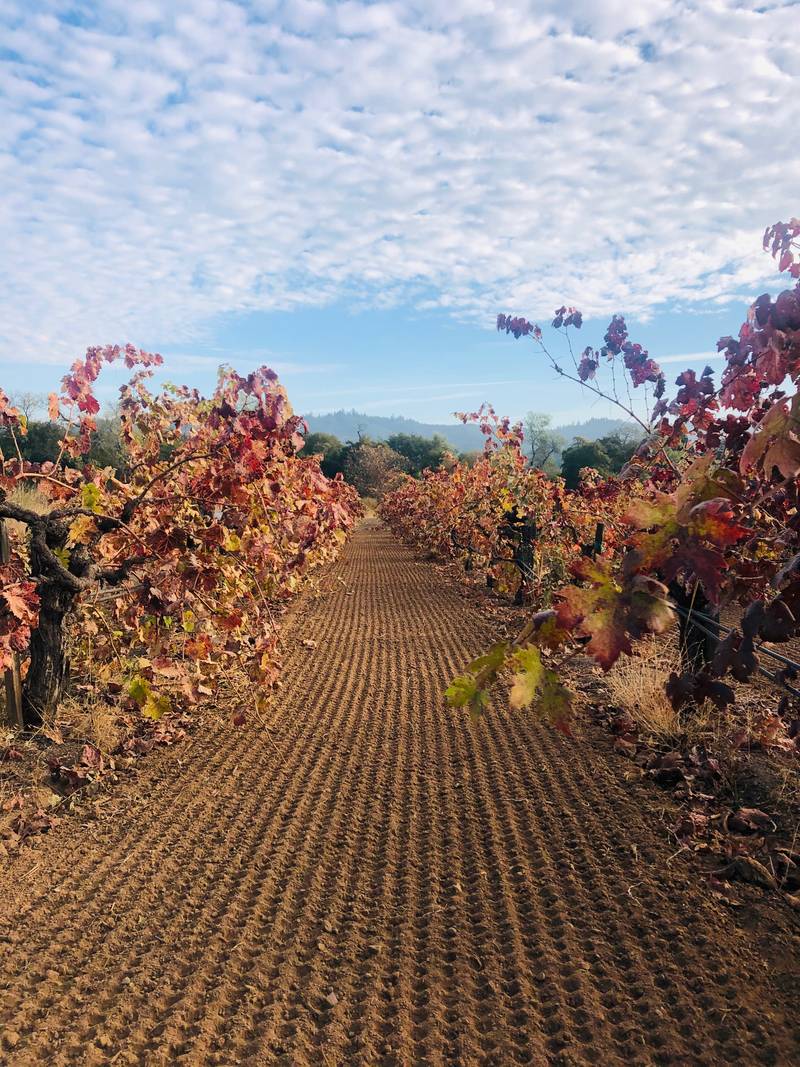 Capo Creek Winery
Small family-owned boutique winery specializing in food and wine pairings. Mary is an ex physician who is now the owner, winemaker, chef, and chocolatier. We specialize in Estate Old Vine Zinfandel and Rhone varietals, with small amounts of Cabernet Sauv and Cab Franc. Expect the unexpected. Very charming and private, even before COVID.
We have been doing virtual tasting experiences since the beginning of Covid, including groups sizes from 2-30. In the spring when we were closed down, we did curbside late lunch/early dinner + bottle of wines to go/curbside pick up, and even sold wine at the farmer's market for a while. We have since been working on increasing our digital outreach and are currently working on Holiday Gift Boxes which include a bottle of wine with gourmet items including house-made artisan chocolates. Visit us on Instagram to see some of our handiwork.
Wine fans can help by joining our Capo Creek Winery club and becoming a Cellar Brat or buying gift cards for an Ultimate Tasting Experience, esp for those residing in California. Cards are also available for general purchases of wine, chocolates, or other merchandise (aprons, T shirts, hats, crop hoodies, corkscrews). People can also order our holiday gift packs! Book a tasting experience! Book an al fresco cooking afternoon with Mary (pizza oven 101). Don't forget to also think ahead! Now is a great time to book a wedding, birthday party, or corporate event for fall 2021 or 2022. Max 80 guests for outside, max 40 for inside the cave.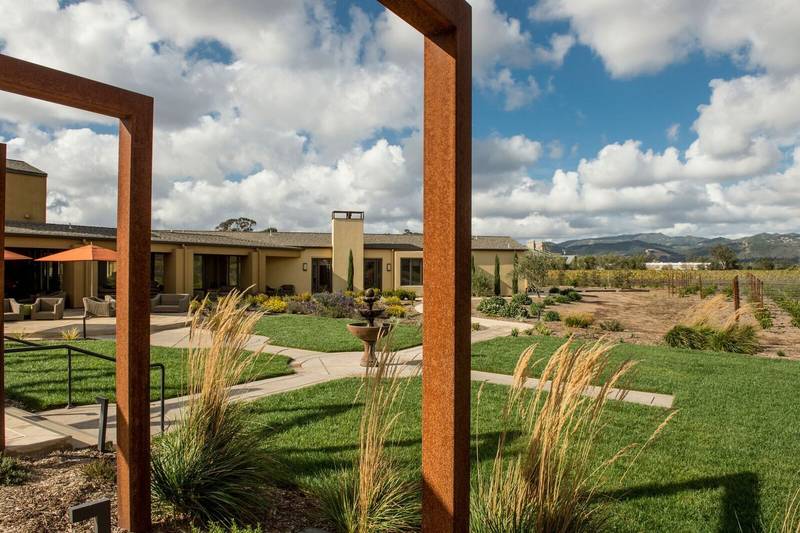 Patz & Hall
Founded in 1988, Patz & Hall is one of California's leading wineries for vineyard-designated Chardonnay and Pinot Noir. Patz & Hall has always exemplified one core philosophy: to work with only the finest vineyards in California, farmed by the greatest growers. From these prized vineyards, Patz & Hall makes some of the New World's most stirring and sought-after single-vineyard Chardonnays and Pinot Noirs—wines that are benchmarks for their intensity, elegance and complexity.
Patz & Hall is offering outdoor tastings on the patio (by appointment only) as well as virtual tasting experiences and curb-side pick up. Shop for wines on our webstore or sign up for a virtual tasting experience: https://www.patzhall.com/visit/tasting-experiences.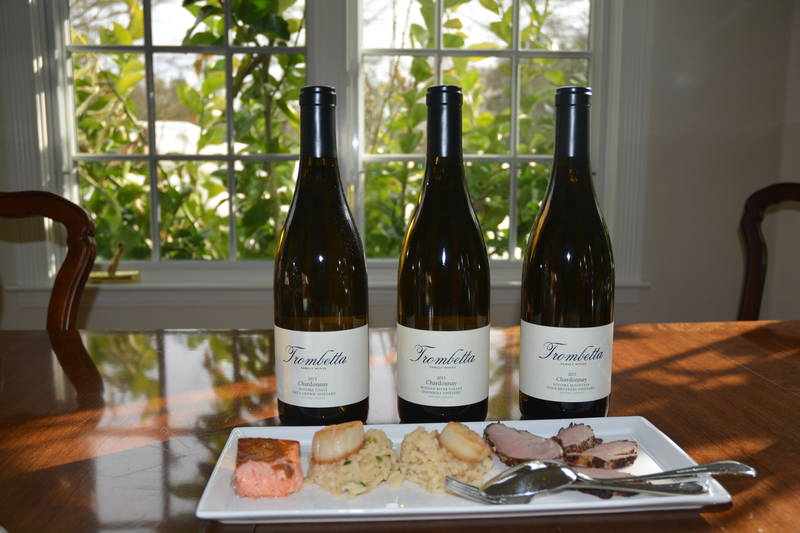 Trombetta Family Wines
Trombetta Family Wines is a mother/daughter team. Erica Stancliff, our daughter is our winemaker. Mom, Rickey Stancliff runs the business. Rickey and husband Roger started as home winemakers. In 1998 Rickey went to work for Paul Hobbs to plan an event. He learned she was a home winemaker and she then worked alongside him for 10 years. He discovered Erica's pallet when she was quite young and mentored her to become a winemaker. She graduated from Fresno State in 2010 when she and her mom started the brand Trombetta Family Wines. Erica worked in Mendoza, Argentina as an intern at Vina Cobos, interned at Rudd Estate, Napa, was an enologist at Enartis Vinquiry for 2 years then returned to take over all the winemaking for Trombetta Family in 2014. We produce Chardonnay and Pinot Noir from the Gap's Crown Vineyard, (new!) Petaluma Gap AVA, Sonoma Coast Pinot Noir, Russian River and Sonoma Mountain Chardonnay all highly rated. Every wine that Erica has made has been rated 90 points and above. Rickey was President of the Petaluma Wine Growers Alliance when it was given the designation of a new AVA (American Viticultural Area).
Trombetta Family Wines has been meeting the challenges presented by Covid 19 in a number of ways. We have had Facebook live cooking demonstrations, live virtual tastings on Facebook, virtual tastings with Sommeliers and enthusiasts, held live virtual winemaker dinners that included a short slideshow of our vineyards, Erica working in the winery and barrel room, held monthly pizza parties outside following all CDC rules, drive-by drop off, people coming here to pick up wine off the table outside on our driveway, bundled wines called "The Antidote" and discounted the shipping. Our Direct to Consumer emails have been fun and interactive and successful.
Please go to our website www.trombettawines.com and learn more about us. You can order wines, join our La Famiglia Wine Club (lots of great perks!) and purchase our wines.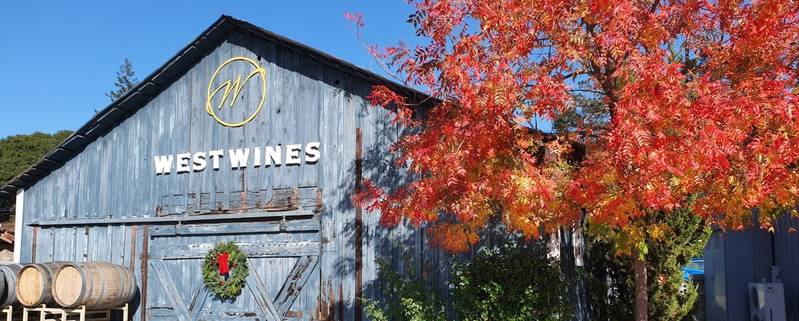 West Wines
Boutique winery, family-owned, specializing in barrel-aged cabs and small production wines. Our Swedish winemaker/owner, Katarina, brings an old-world influence to her wines. We also created the first American wine ever served at the Nobel Prize Banquet.
We now offer free doorstep delivery within Sonoma County and private virtual wine tastings with Winemaker Katarina. People can help us by sharing your love for our wine! Send bottles to friends and family to create your own virtual tastings or plan a private tasting with our winemaker! https://www.westwines.com/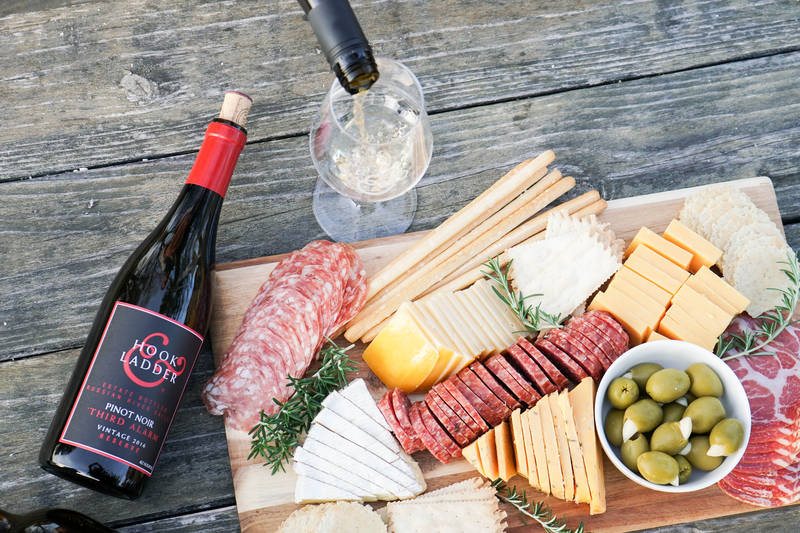 Hook & Ladder Winery
In 2003, Cecil & Christine De Loach launched Hook & Ladder Winery on Olivet Road, just down the street from their original De Loach Vineyards. Named for Cecil's 17-year career as a San Francisco firefighter, Hook & Ladder is helmed today by grandson Jason De Loach, an accomplished winemaker who joined the winery in 2006. Hook & Ladder is an "estate" producer, specializing in small bottlings of Pinot Noir, "Old Vine" Zinfandel, Chardonnay, Cabernet Sauvignon and Bordeaux-style blends sourced from the family's sustainably-farmed vineyards in Russian River Valley and its sub-appellation, Chalk Hill. The winery also produces and sells estate-grown Olive Oil from trees grown at their Los Amigos Ranch.
We are offering virtual tastings, contactless pickup, shipping deals, and distanced tasting by appointment. Give us a follow, tell a friend, and buy more wine!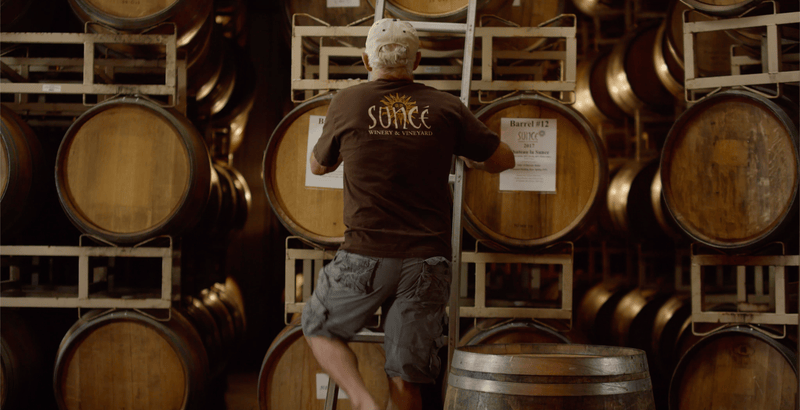 Sunce Winery & Vineyard
Sunce Winery & Vineyard is a small, ultra-premium family winery producing small lots of rare varietals, vineyard designates and classic blends. Frane, the winemaker, has come a long way from his Croatian origins; born in 1953 in the small fishing village of Sucuraj (meaning Saint George) on the eastern tip of the island of Hvar in the Adriatic Sea on the Dalmatian Coast. The 2020 Harvest marks Janae and Frane's 29th year as winemakers and winery owners–producing 29 consecutive vintages of award-winning wines.
We keep our gate closed to the public, allowing only our members/buyers to pick-up or have socially distanced open-air tasting experiences. We can provide a contact-less pick-up and car-side ordering. We have also experimented with virtual tastings–we've done barrel tasting at-home kits with our winemaker hosting/drawing samples from the barrels in the cellar room.
Give us a call! We would love to chat and send you some wine for the holidays and beyond. 707-526-9463 Our staff is friendly and eager to help you find the best wines from our extensive list of available varietals.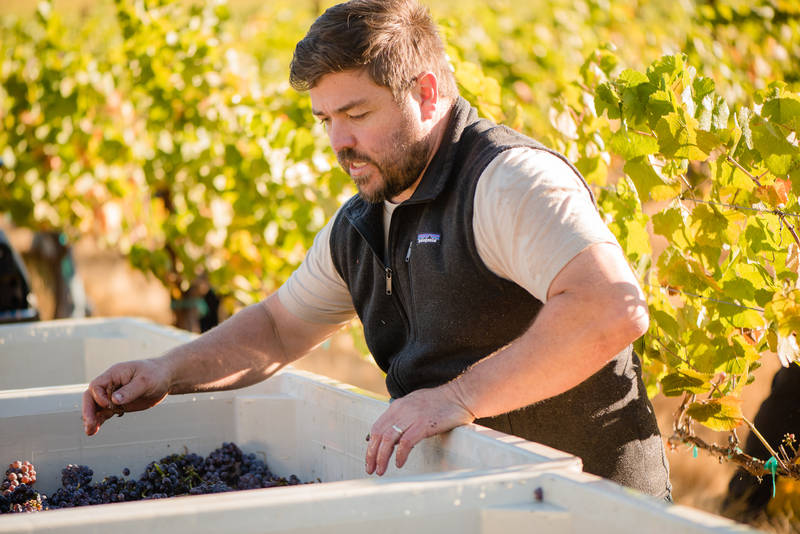 Joseph Jewell
We began in 2006 making wine in a garage for people like us - those who crave time well spent with friends & family enjoying good food & great wine. We're proud to continue that passion today, crafting small-lot Pinot Noir from the unexplored vineyards of Humboldt County and the crown jewel sites of Sonoma County.
Joseph Jewell worked closely with Grand Reserve to successfully host a virtual tasting around our Humboldt County Pinot Noirs to kick off a PR campaign promoting Humboldt County wine, food, and agriculture. We've also worked closely with several of our vineyard farmers to host virtual tastings where we bring guests into the vineyard with us to discuss farming Pinot Noir more in-depth. Wine fans can help by signing up for our wine club, purchasing wine, gifting a wine gift certificate, and coming to visit us outside in the vineyard for a private tasting tour in the heart of the Russian River Valley.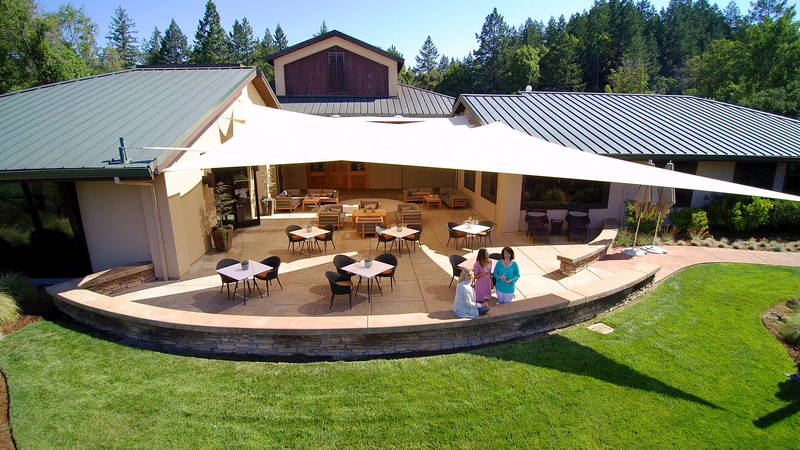 Gary Farrell Winery
Gary Farrell Winery makes varietally expressive and distinctive Russian River Valley Pinot Noirs and Chardonnays from some of the top vineyards in the region. Guests can enjoy Gary Farrell wines at its beautifully designed winery and tasting salon on Westside Road, overlooking the Russian River Valley.
Gary Farrell Winery offers a variety of options for customers during the pandemic. They include a number of virtual experiences with unique themes led by their estate sommelier, as well as curated At Home tasting kits and curbside pickup. Those looking to help can explore the various tasting experiences on the website and contact the winery concierge to arrange a perfectly tailored experience.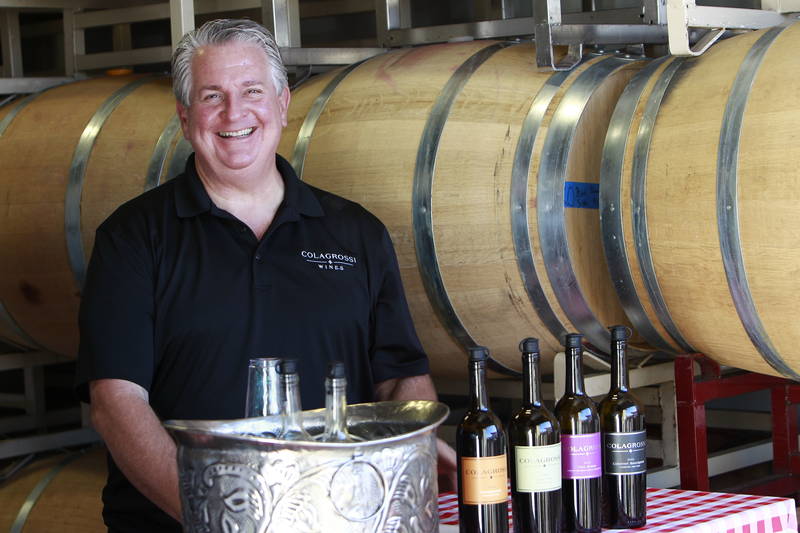 Colagrossi Wines
Focused on food-friendly Italian Varietals and having fun along the way. My roots are from the Puglia region in Italy. Rosé di Sangiovese, Sangiovese, Barbera's, Dolcetto, Sagrantino and Cabernet's are my focus. Salute!
We have set up a comfortable tasting area outside, shade sails, fire pits and weatherproof tents. Sanitizing all along the way. Colagrossi Wines is currently planning virtual tastings to start in January. Offering curbside pickup and free local deliveries by me, with the purchase of three bottles or more. Marketing to local Facebook groups in our area and establishing local clientele for regular pickups. Calling all of our Club Members and friends and offering custom gift packs and shipments.
I feel very blessed that my Club Members have been continuing to order. I would like everyone to consider ordering wines from wineries, distilleries, etc directly and not from the grocery store chains. Most are cooking at home or picking up to-go orders from restaurants. I would love to see more planning in advance and order their beverages directly from the producers.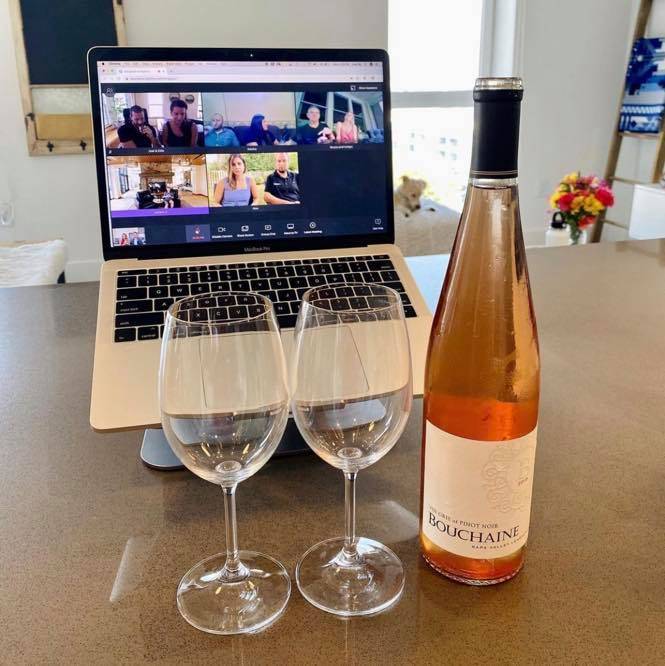 Bouchaine Winery
Bouchaine is the oldest continuously operating winery in Carneros, a region located on the southern tip of Napa Valley. Corporate and Group Virtual Tastings have been a huge hit. Wine fans can help by spreading the word on how great our virtual tastings can be.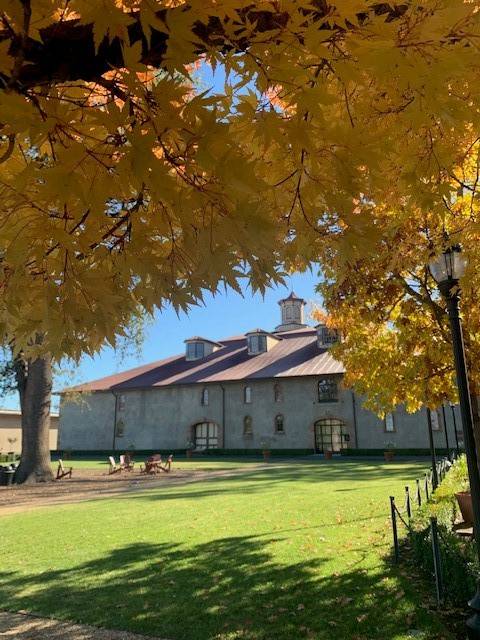 Charles Krug Winery
Charles Krug Winery is the oldest winery in Napa Valley (founded 1861). It has been owned continuously by the Mondavi family for 77 years (4th Generation).
Charles Krug has thrived in the virtual space. We have led the pack with an innovative virtual tasting featuring a variety of methods to connect with our customers and friends utilizing numerous virtual tools. We started our Virtual Wine Experience Program in early April partnering with a singles event company hosting "virtual singles mingles" wine hours around the country. This moved into the financial service industry where sales reps create wine and finance discussions (they do their 10-15 minute pitches, we do the wine pairing.
Think of creative ways they would like to get together and experience wine and _____________ and then call us. We will tailor an experience to what you are looking for. Ask for Luke Christian, 707-967-2297, lchristian@cmondavi.com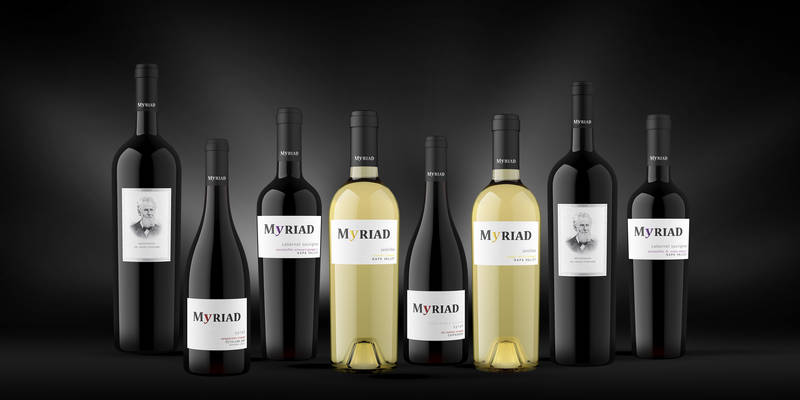 Myriad Cellars
Top Winemaker Mike Smith's personal brand. Myriad Cellars is 100% Direct to consumer. We offer virtual tastings, zoom events with corporate America, 6 foot apart wine tastings, barrel sample events that include wines sent to customers to make a blend.
Wine lovers can support small businesses by buying direct, give our wine as a gift to friends, neighbors, corp gifts.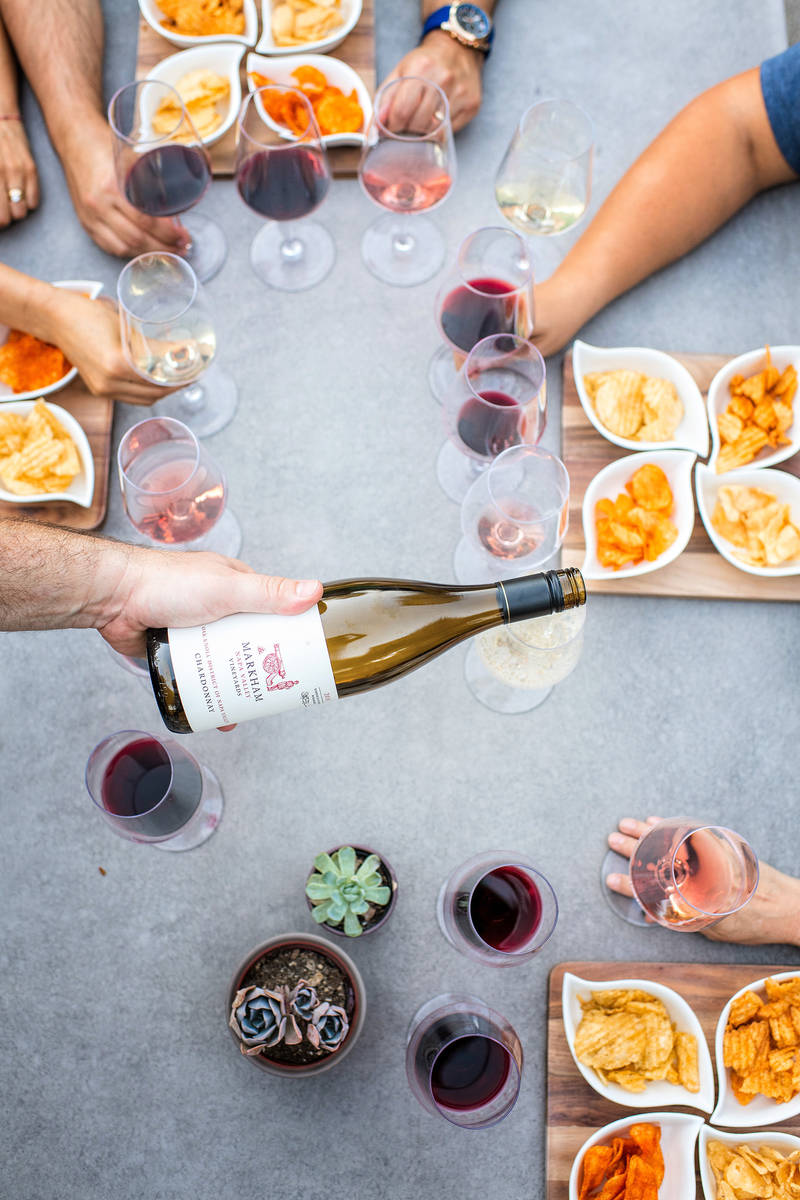 Markham Napa Valley Vineyards
Founded in 1977, Markham Vineyards is a leading Napa Valley winery well-known for producing some of California's best Merlot and Bordeaux-grape varietals from estate 350-acres of vineyards in a historic winery built in 1879 in St. Helena.
Markham Napa Valley Vineyards welcomes visitors with new creative outdoor tastings and reimagines holiday parties and travel with customized virtual tastings. The winery's covered outdoor patio lounges create cozy spaces with fire pits and heat lamps to solve winter wanderlust while virtual tastings enable family gatherings, safely from home. Current offerings include: Sips & Chips—A twist on the standard cheese and wine pairing, Sips & Chips pairs custom-crafted flavored potato chips prepared by local chef David Nuno with four distinct wines ($45 per person). A Taste of Place — The new Marked Parcel Series tasting offers a trip through Napa Valley in a glass — an immersive connection of taste with place in four estate wines ($55 per person). Markham Classic Flight — Keep it classic but make it custom. Create your own tasting flight featuring four wines that celebrate key districts and vineyards within Napa Valley ($35 per person). Virtual Wine Tasting – Host a virtual party and let Markham do the work. A private guide will select options like the District Series Appellation Tasting including three wines ($113 plus shipping), or a combination of wines you choose. Book a date and schedule wine delivery for a fun, fact-filled virtual holiday party or family get-together from your own home. Markham's new experiences meet and exceed best practices for required physical distance to ensure the safety, comfort and enjoyment of guests and employees. The Napa Valley tasting room is open for outdoor tastings by reservation and contact-free curbside pick-up during regular Thursday-Monday, 10 am to 5 pm, except for Thanksgiving, Christmas Eve, Christmas Day, and New Year's Day. For information on safety measures, to schedule a tasting or have wine delivered call 707-963-5292 or visit www.markhamvineyards.com.
Always call ahead during the pandemic for hours, and reservations. Shutdowns are eminent in many regions across California, including the Napa Valley, where we will have to temporarily suspend tasting, but we'll still be available for orders, pick up and delivery in local areas. We appreciate your orders online, calls to our team to help you with any needs and your ongoing support means the world!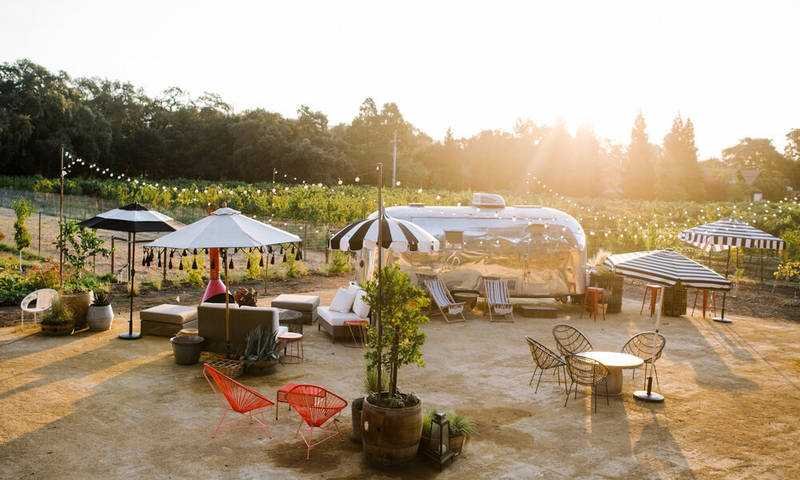 Hoopes Family Vineyard
Hoopes Family Vineyard is more than just an award-winning winery–it's a home for the next generation of wine innovators, a new hotbed of local biodiversity and regenerative agriculture, a safe haven for animals, a hidden destination for Napa travelers, and the source of the best damn wine we've ever known.Today the pack is led by second-generation proprietor, Lindsay Hoopes. Lindsay brings new energy into the deeply rooted heritage Hoopes shares with Napa Valley. Lindsay honored her heritage and father's winemaking philosophy, but retained her sense of adventure–and the wild can-do spirit that flows through our wines–by giving Hoopes Family Vineyard some innovative upgrades. She paired with famed vintners Anne Vawter and Jennifer Rue on bold new cabs, and together they started producing wines from a number of newer vineyards to better capture the diverse Napa landscape throughout the brand portfolio. Lindsay adopted regenerative agricultural practices and bio-diverse farming initiatives, founded a rescue sanctuary for animals, worked with environmental groups for organic and sustainability certification, and created a hub for young wine fans to immerse themselves in California wine culture in what is now the Oasis by Hoopes. Lindsay also now tells the story of our wine through food in her many culinary partnerships and initiatives.
Their virtual tasting room and demo kitchen remains a hive of activity! You can enjoy fun, online wine tasting and cooking experiences from the comfort of your living room and kitchen. Hoopes has many virtual tasting packages to choose from, or select the wines of your choice, add on their virtual tasting fee and they will tailor a private online experience just for you! They've got all kinds of hot topics covered - food pairings, wine cocktails, what happens to a great Cabernet as it ages, why does terroir matter, how to taste wine with all five senses, Chardonnay - from buttery to naked, top 5 wine gifts and gadgets, wine through the ages - a historical perspective, when to decant and when to chill, old world vs new world... I could go on, but you get the idea!
Wine lovers can help us by Engaging with us on social media or just calling us! Buy wine, join virtual tastings, etc.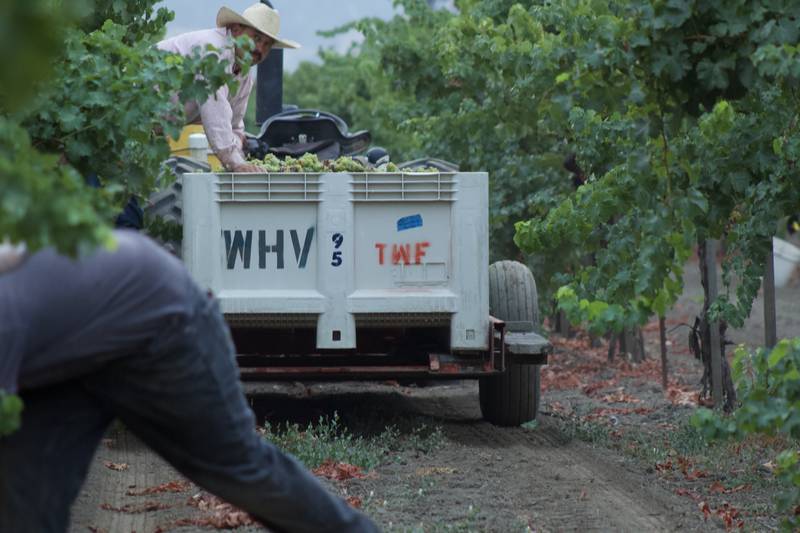 The Wine Foundry: Foundary Wines & Anarchist Wine Co.
The Wine Foundry is a boutique family-owned winery in Napa specializing in making custom wines for individuals and small commercial brands. We have two wine brands: Foundry Wines, which features classically crafted ultra-premium wines made with fruit sources from the most prestigious vineyards and growing regions in Napa, Sonoma and Mendocino; and Anarchist Wine Co., a collection of creative forward-thinking blends and uncommon styles.
We offer private virtual tastings tailored to the wishes of the participants. Email events@thewinefoundry.com We also offer free ground shipping on any purchase of 4 bottles or more of our Foundry or Anarchist wines. Shop through the Anarchist Wine Co. website: https://www.anarchistwineco.com/Shop_Anarchist_Wine_Co. For wine geeks who love books, we hold a monthly virtual wine-centric book club. Email: events@thewinefoundry.com Our Anarchist Wine Co. tasting room is still open for outdoor socially-distances service: https://www.anarchistwineco.com/Visit-The-Anarchist-Wine-Co-in-Napa
Central Coast Wineries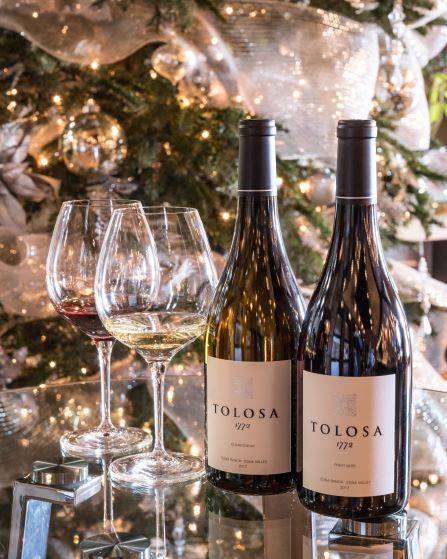 Tolosa
Tolosa is located in Edna Valley, nestled amongst the northwest-southeast running volcanic hills of San Luis Obispo County and is the frontier for the most complex cool-climate Pinot and Chardonnay wines in California. Our silver lining in 2020, is that wine still brings people together. We embrace the meaning of togetherness as we stay connected with you during these unique times. We invite you to connect with us virtually with Tolosa Uncorked - A Private Virtual Tasting Experience.
Check out our Tolosa Uncorked – A Private Virtual Tasting Experience. Tolosa Uncorked creates a gathering that evokes the San Luis Obispo wine country in your home, virtually. Near or far, an interactive tasting with our Virtual Tasting Ambassador makes an authentic tasting experience accessible. Wine has a way of bringing people together. Connect with friends, family and colleagues, and escape to the San Luis Obispo Coast. Tolosa Uncorked encourages reconnection thru open conversations, education and laughter, all while enjoying our distinctive wines. Taste together, learn together and cheers together! To make a reservation contact us at fcome@tolosawinery.com
Wine lovers and supporters can purchase holiday gifts, book a virtual tasting, stay in touch with us by following us on Social Media or join our email list.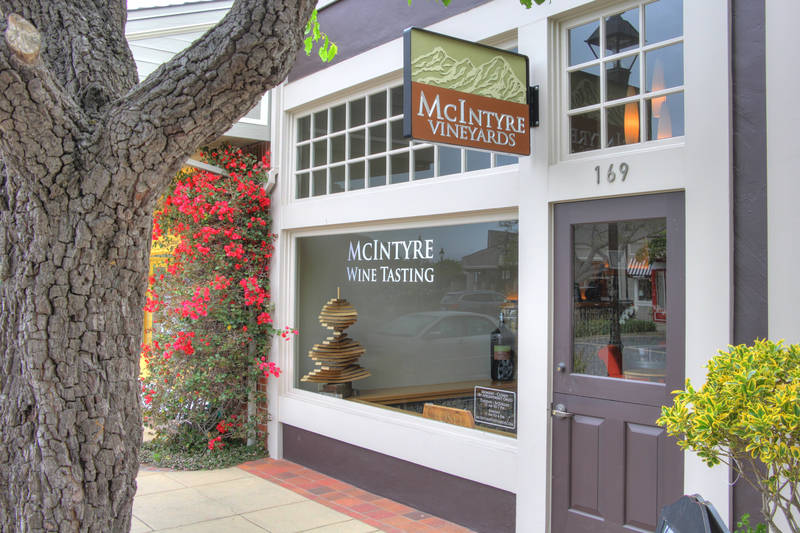 McIntyre Family Wines
Family owned and run winery out of Monterey County growing Pinot Noir, Chardonnay and more out of the famed Santa Lucia Highlands AVA. Small lot produced, complex and age-able wines ready to share with friends + family far or near. Grown sustainably and curated minimalisticly.
McIntyre Family Wines tried to be creative when it comes to adapting. We have built a beautiful outdoor parklet to accommodate wine tasters, virtual tastings with our distributer teams, private parties with our wine club members, paint and sip packages with a local small business, contactless pick up, gift packaging and local deliveries. We offer reservations for up to 6 people or a party of 10 to enjoy the entire parklet to themselves. Also in the works (for when our county allows) is a charcuterie box and small bites for purchase utilizing our local curators.
To support our business best; you can call ahead to order wine, share our posts on social media or write us a review. Always appreciative of word of mouth conversation.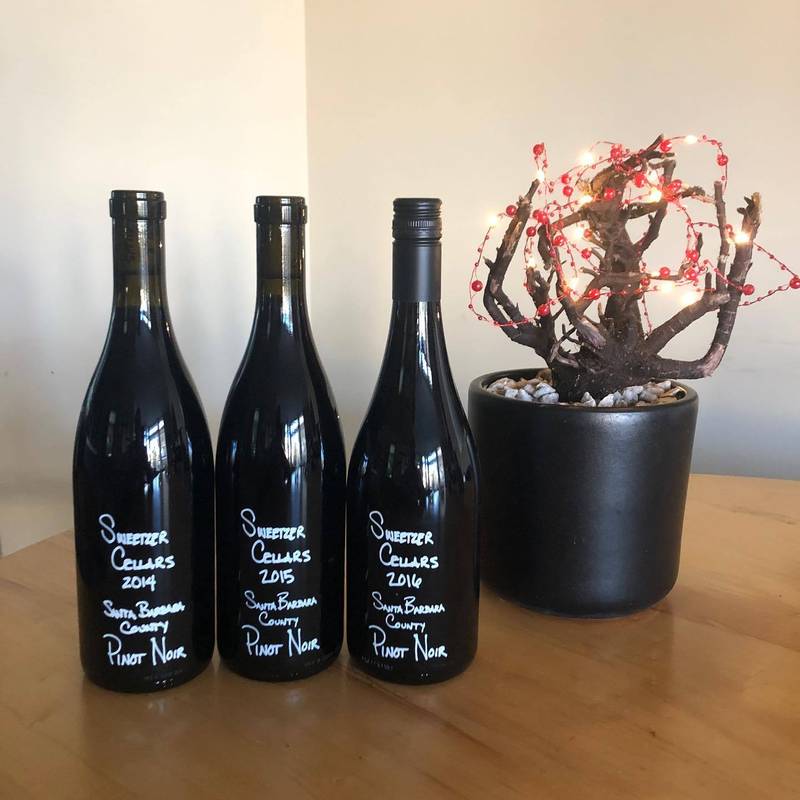 Sweetzer Cellars
Sweetzer Cellars winemakers and owners, Lisa and Michael, began their wine journey in their small West Hollywood apartment on Sweetzer Avenue. From the beautiful grapes of Sonoma and Napa, crushed in their carport, fermented in their dining room and pressed in their kitchen, they were able to bring the grapes to life to create wines their friends and family loved. It started with a homemade wine with a handwritten label given to friends, and has now grown into a boutique winery with a philosophy that hasn't changed since their days on Sweetzer Avenue -- source the best available fruit and let the grapes and terroir speak for themselves.
We have hosted several virtual wine tastings, we have partnered with the St Rita Hills Wine Alliance to conduct virtual tastings; we offer free hand-delivery in the Los Angeles area; we have offered some exclusive wine releases to our wine club members and friends with benefits program such as most recently a Dornfelder wine, which is the first time we have created this varietal.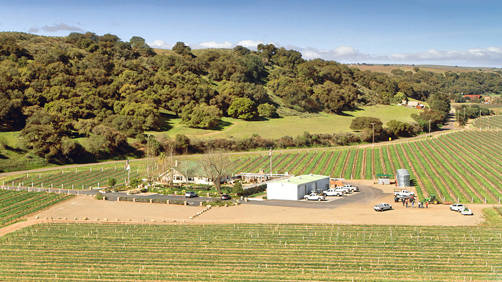 Riverbench Vineyard and Winery
We are a small family-owned winery dedicated to crafting a small portfolio of still and sparkling wines from our sustainably farmed vineyard on the bank of the Sisquoc River in Santa Maria, California. We are the only vineyard in the region to grow Pinot Meunier, the third main grape of Champagne, France, and farm it exclusively for sparkling wine.
Riverbench Vineyard and Winery is doing virtual tastings, but customizing them to make them personal. For instance, this Friday, we're hosting a virtual birthday party for one of our wine club members. He and his wife invited all of their friends to buy a package of 2-3 bottles of wine in advance, and we're all getting together on Zoom to celebrate. Last night, we actually had a virtual event where we sent everyone a package of cheese and goodies from Murray's Cheese in New York (one of my favorite shops) to go with our wines, and did a wine and cheese tasting on Zoom. No one wanted to leave - it went on for two hours! So while virtual tastings can get kind of boring and monotonous, we're keeping them fun and personal. People can't be together right now for life events as often, so this is a great way to let everything come to you and enjoy it from the safety and comfort of your own home. (And you even get to wear your lounge pants. Win!)
Ordering on our website and gifting our wines is super helpful and keeps our team busy right now even while we're shut down. Scheduling these virtual tastings is helpful on many levels. Our fans introduce their friends to our wines, and they in turn become fans as well. Word of mouth is always the best form of marketing. We're willing and able to go above and beyond to make these events feel fun and different for everyone - the possibilities are endless!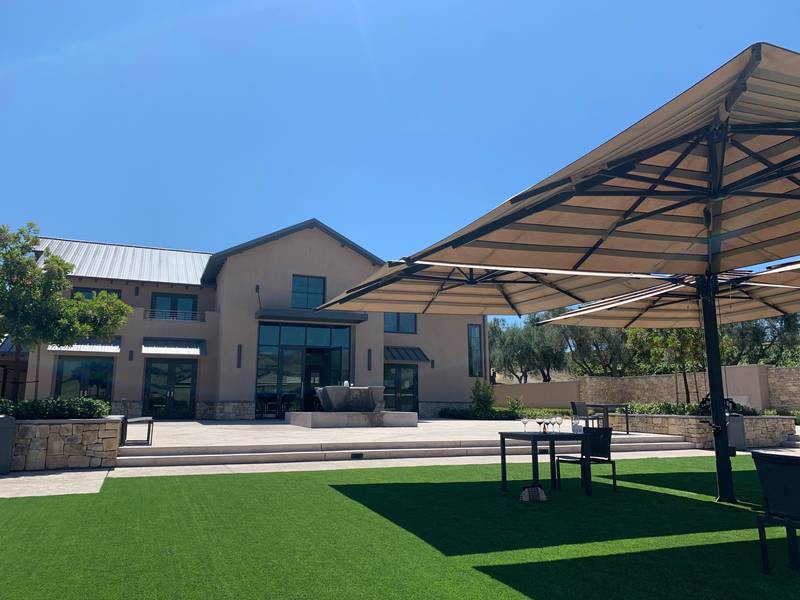 Center of Effort winery
The rising star of California's central coast AVA is the Edna Valley, and in these foothills lies a landmark estate vineyard, its roots spanning four decades. Center of Effort is a crown jewel of this trending wine region, famed for its Pinot Noir and Chardonnay. Edna Valley is notable for the state's coolest wine conditions and long growing season, brought about by the breezes and morning fog from the Pacific Ocean. Center of Effort harnesses the area's unique and valuable properties to produce wines that are well balanced and complex through sustainable cultivation.
Contactless pickup and an Instagram Live tasting which is being planned for before the holidays. Details are still TBD, but will provide more on Center of Effort's Instagram. Customers can check out Center of Effort's website for new releases and visit/follow their social media for real-time updates.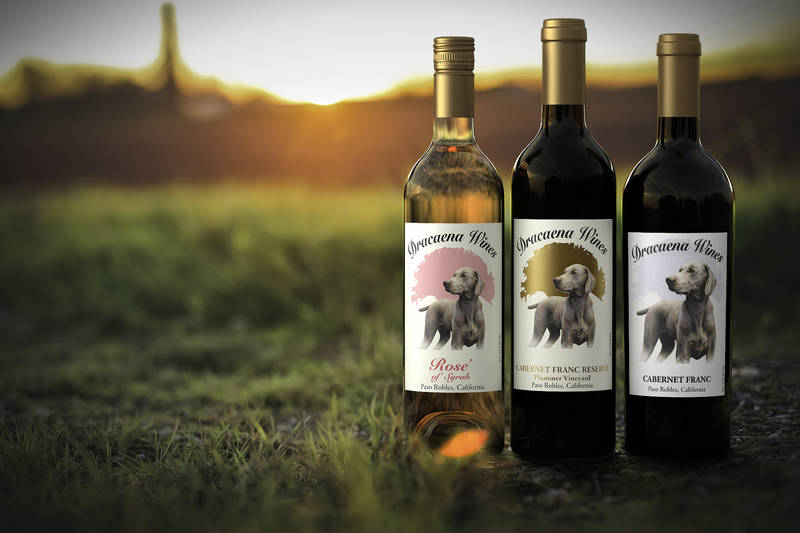 Dracaena Wines
Dracaena Wines is a Boutique Winery in Paso Robles that focuses on Cabernet Franc. Founders of #CabFrancDay. 90+ ratings every vintage since inaugural vintage 2013. Winery is named after our weimaraner, Draco. We have done several virtual tastings. We offer not only 4 oz samples but discounts on full bottles Tasting is more about Paso and learning to taste (WSET) while going through our portfolio
Sierra Foothills Wineries

Toca Madera Winery
Toca Madera produces 100% Estate wines from the Madera AVA. Known for doing outside the box experimental wines, like Unico (skin-fermented, natural Muscat) and our constant backing of Tempranillo in this region.
We are doing virtual tastings on our Facebook and Instagram, as well as free local delivery or 1 cent shipping on all orders. Also using promo codes on the website as well. You help us all when you BUY WINE!!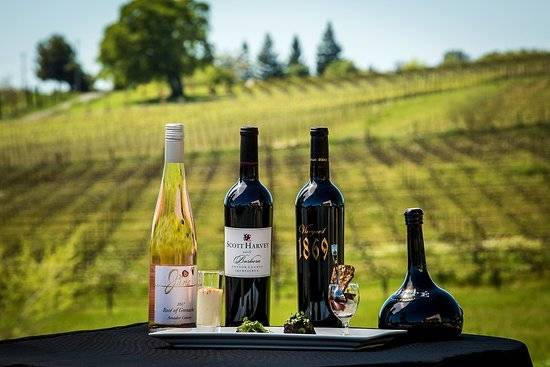 Scott Harvey Wines
With over 40 years of experience, Scott Harvey crafts approachable, balanced wines that will complement any meal. We began offering Virtual Tasting, schedule a virtual tasting today with one of our knowledgeable wine experts!

Inner Sanctum Cellars
Owners Pete and Karen Luckhardt are long time residents of Tuolumne County. They met while working for the U.S. Forest Service in 1992; Karen was in Human Resources and Pete, a firefighter. With the help of a few well-connected friends in the local wine scene, they decided to start a small wine label called Inner Sanctum Cellars. The Luckhardt's winery is thriving with local-favorite and award-winning varietals along with fun entertainment offerings at Inner Sanctum Cellars Basecamp. The biggest part of this business for them is the people and the employees that support them. Their philosophy is simple; if you make your customers and staff feel comfortable and happy, your business will thrive.
We now offer drive-thru pick-up, local deliveries, and online shopping and shipping. Customers and wine lovers can help by following us on social media and shopping our online store.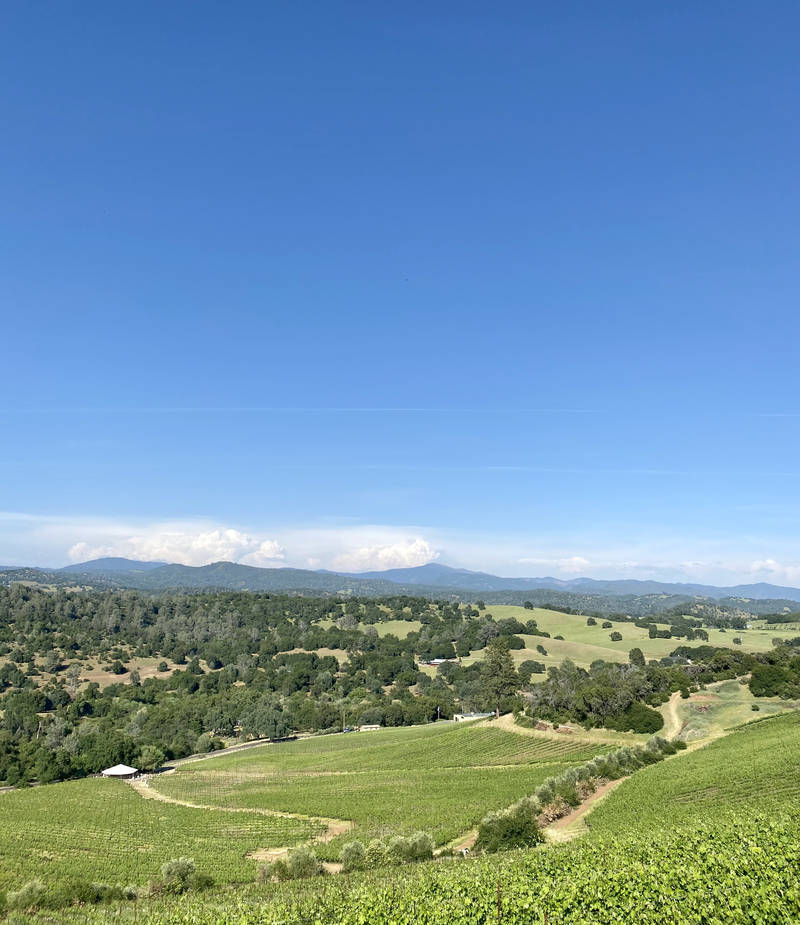 Gianelli Vineyards
This family vineyard has a long history steeped in wine. The original owners had strong ties to Italy, and they created a little piece of Italy in Tuolumne County, California. Gianelli Vineyards and Winery not only stands as a testament to the past, but also as a wonderful example of the successful balance that can be achieved between old-world traditions and modern-day innovation. As the winery and vineyards continue to thrive, the hope is to educate fellow vintners and the public about the wonderful, expressive character of Italian varietals grown in the Sierra Foothills. Their beautiful vineyards and tasting room are nestled in the serene oak and grass-covered hills of historic Jamestown.
We offer online shopping and shipping, pick-up, and delivery options. Fans of Gianelli Vineyards can shop online and follow us on social media.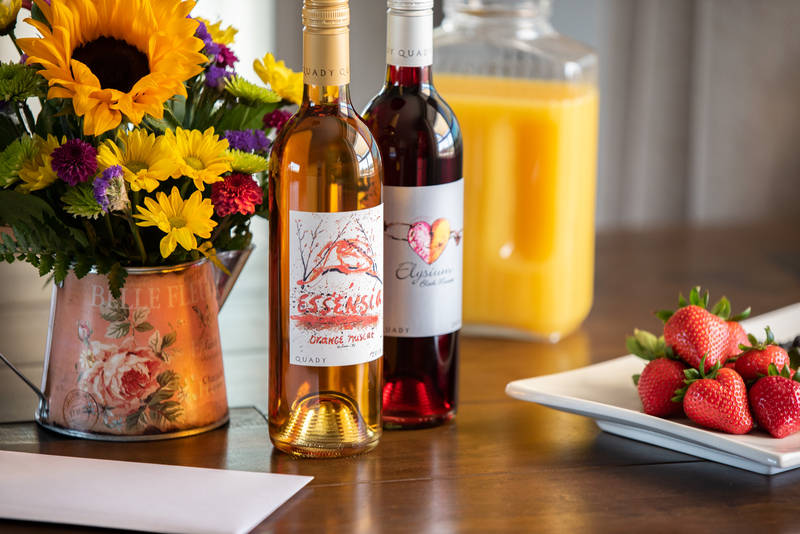 Quady Winery
World-renowned winery Quady Winery specializes in sweet and aperitif wines. A long history of award-winning dessert wines, port wines, Moscato and vermouth using rare muscat varieties.
We offer weekly (Friday) tasting and recipe videos. Discounted shipping rates for the holidays and always pay $0.01 for shipping on a case or more. Curbside pick-up Monday through Friday. We encourage wine lovers to try our wine and enjoy!
Inland Valleys Wineries
Southern California Wineries
Far North California
Photos provided by individual wineries and our own library.