Typically when we think of summer grilling season, the featured meat is steaks, burgers, sausage - and maybe chicken. Rarely though do I hear people talking about grilled buffalo-style party wings but these are amazing on the grill and a bit healthier than frying or even baking in the oven. Of course, that health benefit typically goes out the window when you cover them in sauces. It's all about personal responsibility though and I love options that allow people to make choices.
Earlier this year I discovered that First Street Wings from Smart & Final is actually the brand that some chefs from popular bars in San Diego use and I've been hooked on them since. They are reasonably priced and very meaty. Plus I love the fact that Smart & Final does a great job giving back to the community as well as engaging with it's fans and customers through social media.
For those of you who aren't familiar, Smart & Final is a regional grocery store with locations throughout Southern California, Nevada, and Arizona. It has a good mixture of bulk products like a warehouse store as well as consumer-sized products. This makes it my "Go To" place any time I'm getting ready for a party or BBQ and in fact I enjoy going there "just because" too.
So, with that in mind it's time to get grilling!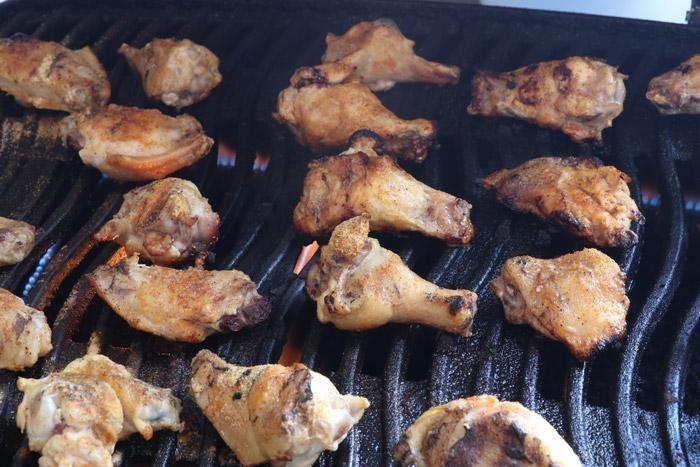 How To Grill Perfect Buffalo Wings
The first step here is to make sure you have good quality wings. I know some of you might gravitate towards the "brand name" ones instead of a house brand like First Street. However, don't shop based on price. Like I said, cooks I know choose First Street Frozen Party Wings and I agree with their choice.
Next, preheat your grill to medium-high heat, then arrange the frozen wings across the grill surface so that they are close together but not touching. I prefer to use tongs for those since it makes things a lot easier. Once they are arranged on the grill, take First Street Garlic Powder and Season Salt and sprinkle over the wings then close the lid on your grill.
After about 10 minutes, rotate the wings and look for ones that may be over / under cooked and rotate them so that everything ends up cooking fully. This is more of a challenge with buffalo party wings because it's a lot smaller piece of meat and it can overcook much more quickly than a larger piece of meat. After flipping and rotating, sprinkle more Season Salt and Garlic Powder then close the lid, turn the heat down to medium low and close the lid. Let them cook for another 7-10 minutes or until they look done.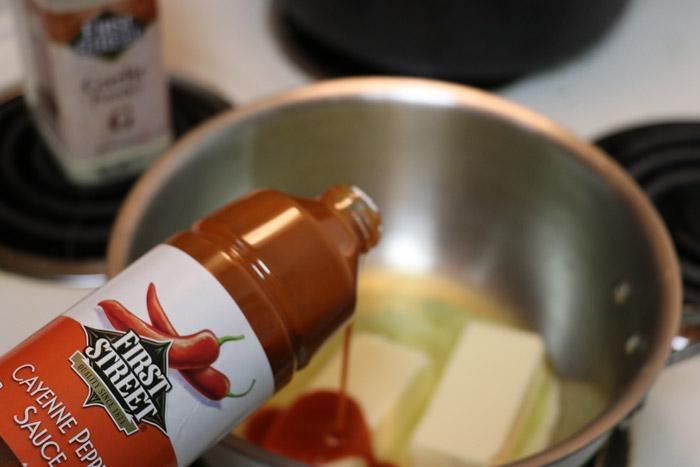 Make Your Own Buffalo Wing Sauce
Not content to buy pre-made buffalo wing sauce, I like to create my own.
Ingredients:
1/2 pound of butter
1/3rd cup First Street Cayenne Pepper Sauce
2 TBS First Street Onion Powder
2 TBS First Street Garlic Powder
2 TBS First Street Season Salt
2 TBS Worchestershire Sauce
Dash of First Street Cayenne Pepper (adjust the heat level to taste preference)
Preparation:
Place butter in a saucepan over low heat and melt.
Once nearly melted, pour dry ingredients into the melted butter, mix together with a whisk and let simmer for a couple of minutes then remove from the heat.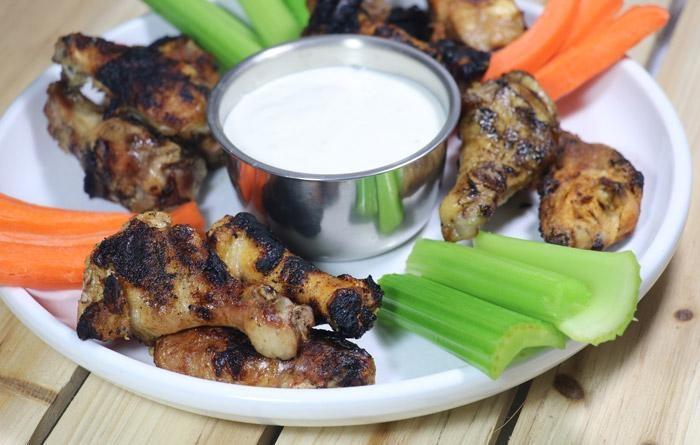 Serving Your Perfect Buffalo Wings
Honestly, I like dry wings as much as I like wet ones so that's why I always make sure to put a light dry rub on my wings while they cook.
For the dry wings, they are ready to serve as soon as you take them off the grill and check that they are fully cooked.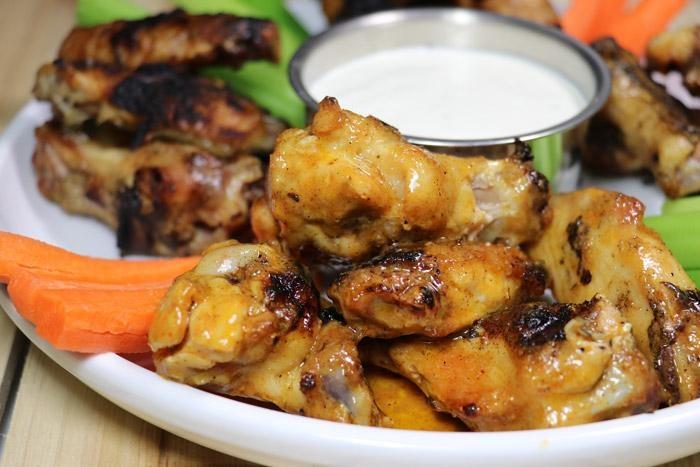 For the wet wings, take them off the grill and place them into a mixing bowl, then pour the buffalo wing sauce over them and toss till they are completely covered.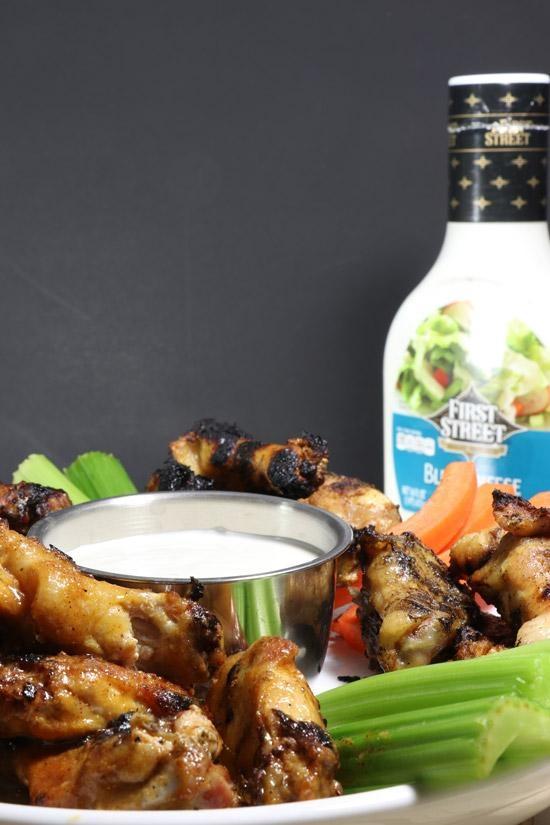 Make sure to serve them with celery and carrot sticks, plus plenty of Blue Cheese or Ranch dressing! Now you have a great meal that is easy to cook and can be as healthy (or not!) as you want to be.
Regardless of the health benefits of grilling vs frying your wings though, I'm hooked on grilled wings and prefer them over fried any day of the week!