Napa has a reputation for being snooty and unapproachable but there are some gems that manage to produce exceptional wines while maintaining that approachable atmosphere that makes winemaking special. Wine is a luxury good and to some, that means it has to be something only accessible to the "right people" with the "right pallets". What I enjoy about the folks at Kenefick Ranch is that they are different and that's why I was excited to try Chris's Cuvee Cabernet Sauvignon and share the experience with you guys.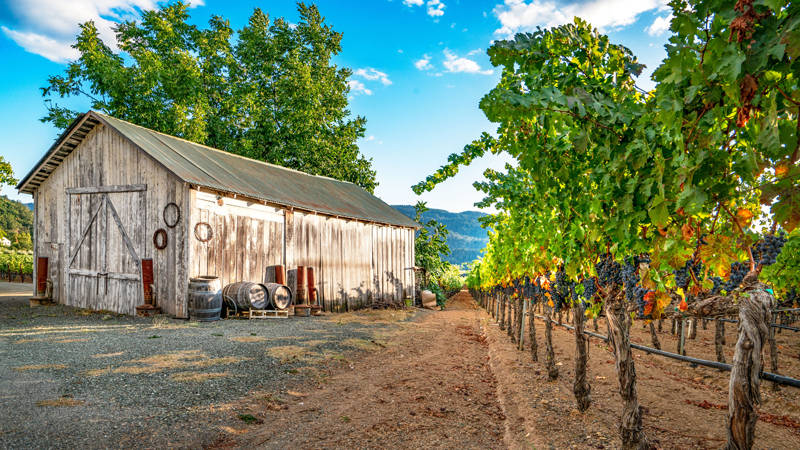 The Kenefick Ranch Vineyard is truly a family business. If you get a chance to watch some of their live streams from Facebook you will notice that there is approachable confidence that draws you in to learn more.
Dr. Tom Kenefick, a San Francisco neurosurgeon first visited Napa Valley in 1970 and fell in love. He was thrilled to return to his Midwestern and Irish farm roots and work the land with his two children, Chris and Caitlin. Dr. Kenefick knew what his childhood farm experiences had done for his work ethic and wanted to share that training with his children. Today, Chris and Caitlin run the vineyard along with winemaker, Kent Jarman and the Garcia Family who have worked the vineyards for nearly 30 years and includes four brothers and six sons who live and work on the property making Kenefick Ranch wine theirs as much as it is the family whose name is on the bottle.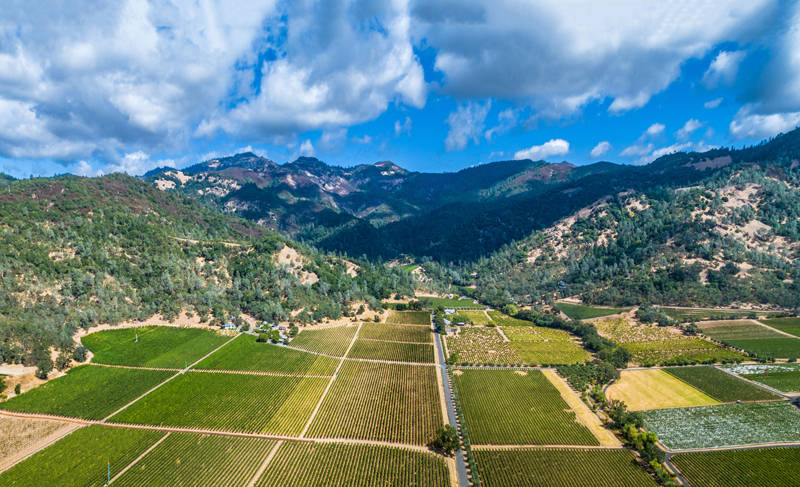 Kenefick Ranch includes a 125-acre piece of property in the Calistoga AVA. When Dr. Kenefick purchased the property the previous owner was still plowing the land with a horse-drawn plow and half the property had been planted with vines since the late 1800s.
Over the next 20 years Tom and his family continued to improve the property each season updating grape stock, installing drip irrigation to boost grape quality and striving to pair grape variety with soil type and other microclimate factors. Viticulture is, of course, a science. What Dr. Kenefick has brought to the study of soils and different grape stocks in the family vineyard is the constant desire to learn. While he did not start out as a vineyard expert, he found a passion for exploring the science of agriculture and has been known to say that, "Unlike working with people, the fines don't talk back ... Until you make the wine!"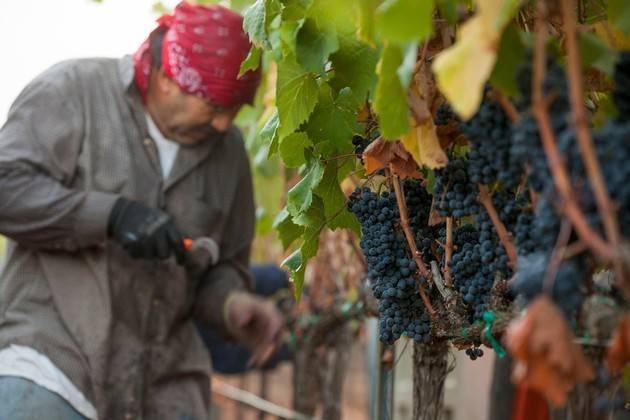 Today, Kenefick Ranch is planted primarily with Bordeaux varietals including Cabernet Sauvignon, Cabernet Franc, Merlot, Petit Verdot, Malbec and Sauvignon Blanc. Rhone varietals including Viognier, Marsanne, Grenache Blanc and Petite Sirah complete their portfolio. Ten percent of vineyard production is used in Kenefick Ranch wines, while the remaining fruit is sourced out to Caymus, Eisele, Nickel & Nickel, Cade, B Cellars, Elizabeth Spencer, Venge, and several other small producers.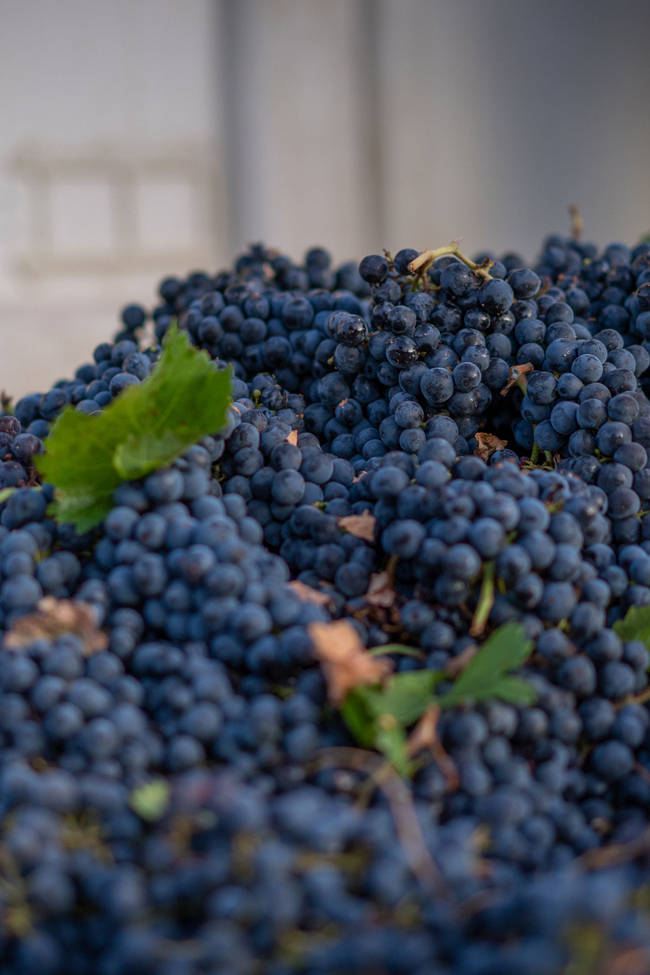 While there are some great winemakers who source from other growers, I find it especially magical when you have a vineyard that is fully integrated and has control over the entire process from the time the vines are planted to the time the cork is popped.
Highlighted Wines From Kenefick Ranch
While Napa Valley wines have a reputation for being over-priced, I found it refreshing that Kenefick Ranch offers a fine collection of wines at various price points that are quite affordable. This ranges from the 2018 Grenache Blanc currently priced at $24 to the Founder's Reserve at a relatively modest $150.
2018 Kenefick Ranch Sauvignon Blanc

The 2018 Kenefick Ranch Sauvignon Blanc is the ideal option if you're looking for a crisp, wine that's got a lot of fruit without too much sugar. This would be a wonderful wine to pair with white fish or chicken breast. The 2018 Sauvignon Blanc is lush with a touch of pineapple, stonefruit and barrel-aged in 90% Neutral French Oak and 10% New French Oak for seven months.
2017 Kenefick Ranch Cabernet Sauvignon Chris's Cuvee
I was truly impressed by Chris's Cuvee. It was one of the finest Cabernet Sauvignon wines that I've had recently. Not only was everything balanced well but the physical experience of solid glass and high-quality cork makes you know that this was a premium experience. The 2017 Kenefick Ranch Cabernet Sauvignon, Chris's Cuvee offers notes of fine tobacco leaf, baker's chocolate, and a brooding dark fruit profile form an intense nose. Racy acidity and balanced tannin to oak ratios support the jammy and refined fresh berry profile. While the wine is fantastic right now, I'm glad they sent me a second bottle to age. Kenefick Ranch says that it will cellar well for the next 15-25 years but that might just be too long for me to wait for another sip.
The grape blend is 90% cabernet sauvignon and 10% petit verdot aged 18 months in 75% new French oak 25% Neutral French Oak and then bottle aged for a year before being released to retail.
2014 Kenefick Founder's Reserve

The 2014 Kenefick Founder's Reserve is the top dog here and according to Antonio Galloni of Vinous who gives it 95 points, "Ripe, silky tannins frame a core of plush dark red fruit, wild flowers, new leather and spice. Ripe and unctuous, but also well-balanced, 2014 delivers serious intensity and character in an opulent, flamboyant style that can be enjoyed with minimal cellaring."
Only 75 cases of Kenefick Founder's Reserve was made and the grape composition includes: 28% Cabernet Sauvignon, 24% Petit Verdot, 21% Merlot, 15% Malbec, and 12% Cabernet Franc.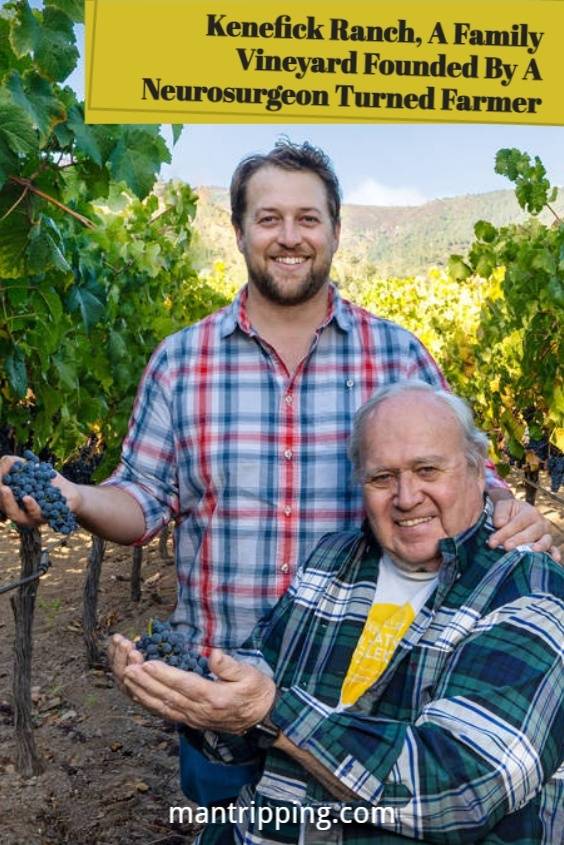 Virtual Tastings
Kenefick Ranch is currently closed for tastings while they build a new tasting room but they are offering virtual tastings on a regular basis. They currently offer two different packages including:
Heart Of Kenefic - two bottles each of the 2018 Sauvignon Blanc, 2016 Cabernet Franc Caitlin's Select, and 2017 Cabernet Sauvignon Chris's Cuvee and a 45-minute private virtual tasting experience.
Picket Road - two bottles each of 2016 Cabernet Franc Caitlin's Select, 2015 Merlot, 2016 Pickett Road Red and a 45-minute private virtual tasting experience.
If you are looking for a gift for your favorite wine fan or just simply a way to connect with one of our new favorite vineyards, this is a great way to support them while having a fantastic experience for yourself.