Chardonnay, sauvignon blanc, cabernet, port… The wine connoisseur you're trying to buy for probably has a favorite bottle. And, because he loves wine, he probably has a varied collection ranging in years and varieties. Let's go beyond finding a bottle of wine to gift him and look at some practical, unique, and fun gift ideas for your wine lover.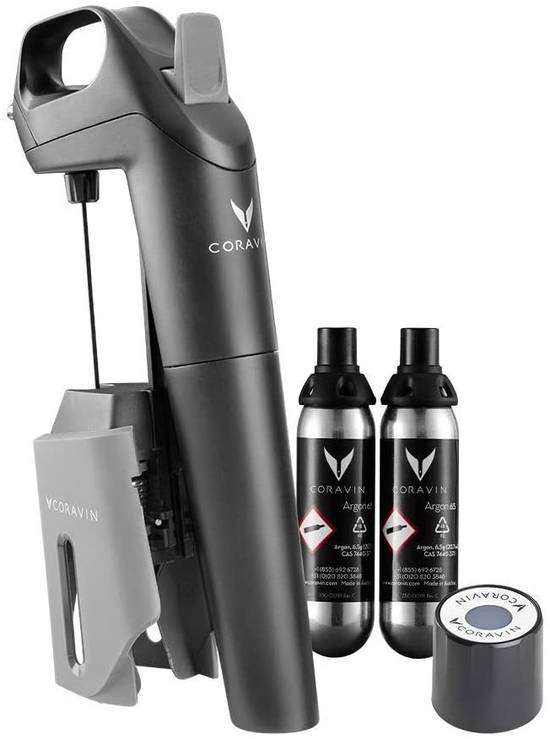 Coravin Model Three Advanced Wine Bottle Opener and Preservation System
How many times have you wanted a glass of wine, but have to open a new bottle? The Coravin allows you to have that glass of wine without uncorking the bottle by inserting a tiny needle through the cork and extracting the wine without letting oxygen inside. Cartridges with argon gas, the same gas used in making wine, are used to extract the wine and then replace air inside the bottle with argon gas to preserve the freshness and avoid oxidization.
Buy now on Amazon https://amzn.to/2StL3YA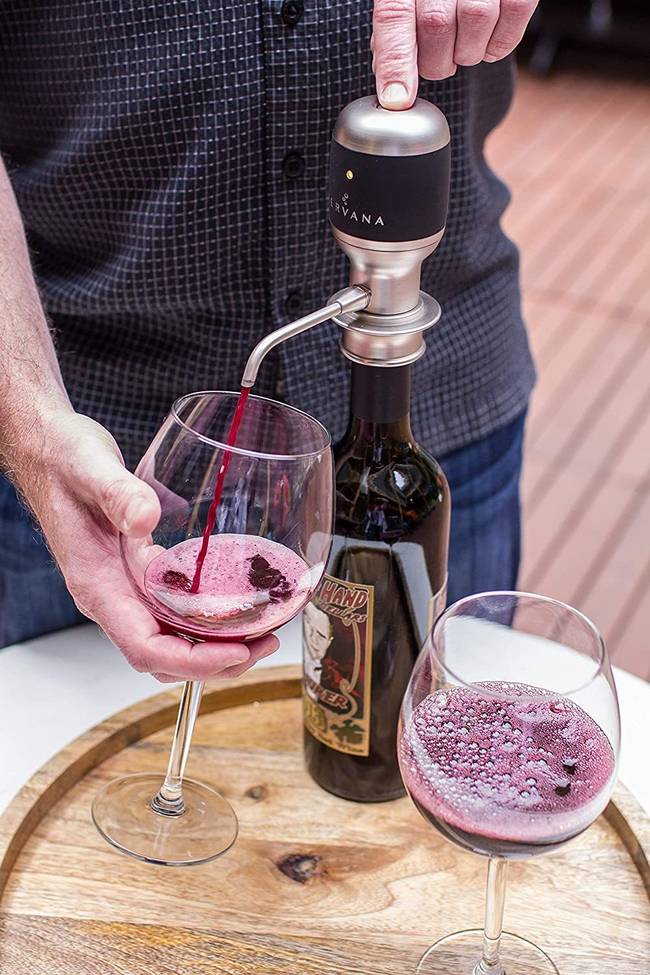 Aervana Original One-Touch Luxury Wine Aerator
The Aervana is designed to provide the right amount of oxygen to your glass of wine to get its fullest taste. It is easy to use by simply attaching to the bottle and pushing a button with each glass of wine dispensed. The timeless style is just the right amount of class without being pretentious. Six AAA batteries are required and included with your purchase.
Buy now on Amazon https://amzn.to/34kKUwe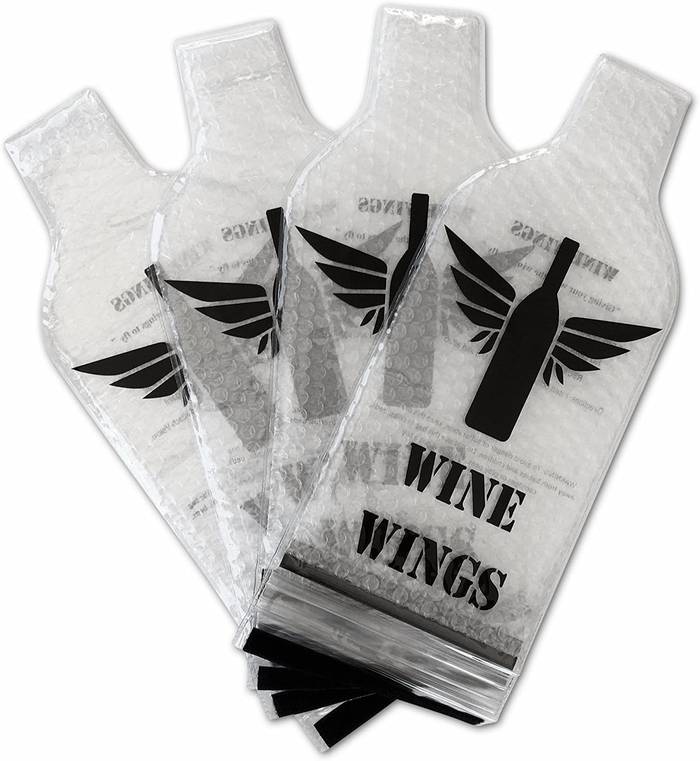 Wine Wings Reusable Bottle Protector Sleeves
If you enjoy picking up a new bottle of wine during your travels, you soon learn that wrapping it in your clothing to protect it from breaking in your suitcase is probably not the ideal way to transport it home. These cushioned protector sleeves are perfect for safe transport and they can be used over and over again. The inside bubble wrap has a plastic outer skin to protect the bottle from breaking and a triple seal of Velcro and double Ziplock to ensure there are no leaks.
Buy now on Amazon https://amzn.to/3jvt3Ji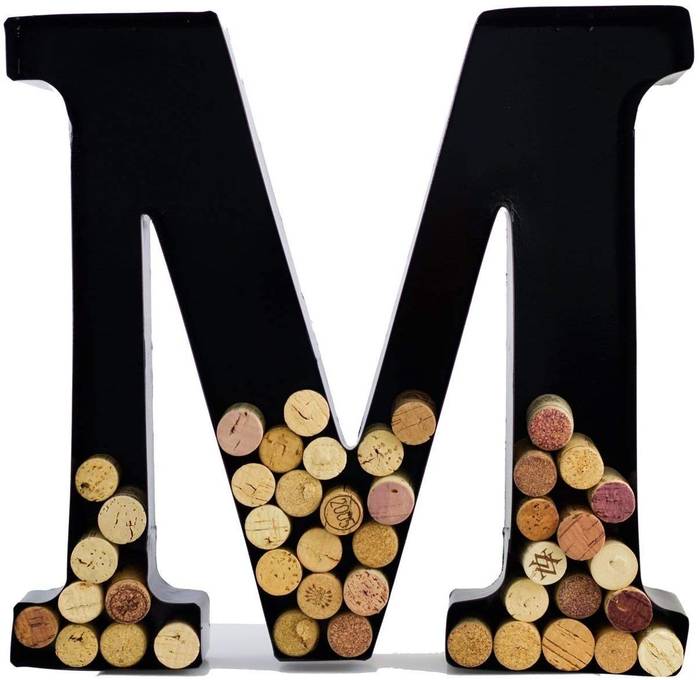 Wine Cork Metal Monogram Letter
Save your wine corks and add a fun decoration to your bar or kitchen. Each letter averages around 12.5"x10x5"x2", depending on the letter, and is a classic black color to match any décor style. They can be hung, and come with a hanging kit, or simply sit on a shelf. The letter M is here and other letters can be viewed here.
Buy now on Amazon https://amzn.to/3nmfa2G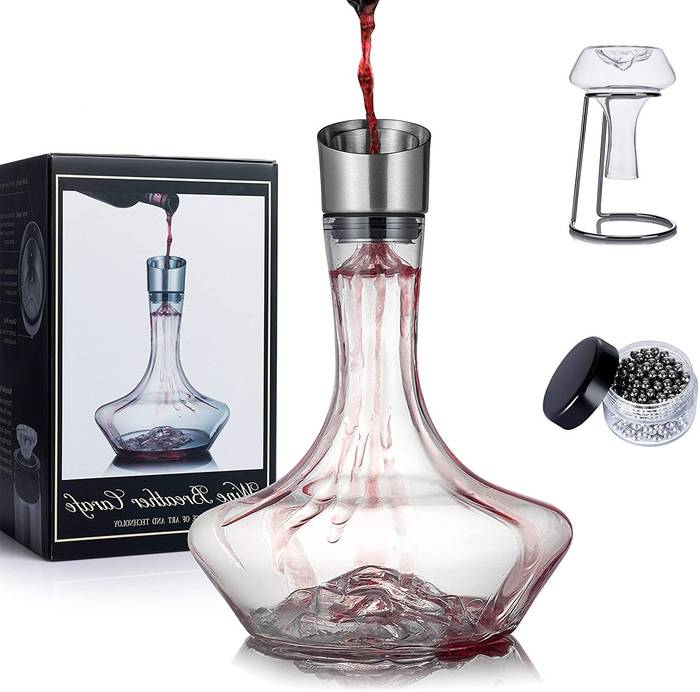 YouYah Iceberg Wine Decanter Set
This set includes everything you need to perfectly serve a great bottle of wine. The decanter is beautifully crafted of pure crystal and designed to spread the wine throughout when pouring to increase the oxidization for the fullest flavor. The aerator spout includes a filter to remove sediments while also oxygenating the wine. The bottle stopper is made from stainless steel and silicone for a classic style and ease in cleaning. This set also includes cleaning beads and a drying stand, making cleaning and drying simple and efficient. The drying stand will ensure all water flows out evenly to prevent streaks so it is ready for its next use.
Buy now on Amazon https://amzn.to/3jvrQSg


With these wine gift ideas, you'll enjoy giving as much as he enjoys receiving.