Key Lime Pie is pretty much the iconic food of the Florida Keys and I certainly enjoyed my share of them while exploring the Keys last month. Instead of a cliche roundup of "10 Best Key Lime Pies", let's take a look at all the creative ways that chefs, mixologists, bakers, and confectioners have embraced this unique flavor profile.

What is a Key Lime?
Let's start with the basics, a key lime - also known as a West Indian Lime is generally more acidic and tart with a more aromatic juice that gives off a floral scent. Additionally, compared to the traditional lime that most Americans are familiar with, a Key Lime is actually yellow in color instead of green, plus smaller in size with more seeds compared to flesh due to it's smaller size. A commonly used variety of Key Lime - the Mexican Lime is actually dark green with a thicker skin.
While not common in the United States, Key Limes are found throughout the world. The limes were grown commercially in the keys until Hurricanes wiped out the orchards in the 1920s and 30s. Until that time, Florida Keys Key Limes were unique compared to those found in other parts of the world. They were much larger due to the coastal rain, and the alkaline soil made the normally high acid more mellow, and unlike the Mexican Key Lime most of us identify today - these were yellow ... almost like a lemon.
Ultimately, the modern concept of "Key Lime" is something that has evolved over time. Even though it is different today than back in the 19th century when the Key Lime Pie was introduced in Key West, this is something as key to the foodie culture of the Florida Keys as Old Bay Seasoning is to Maryland.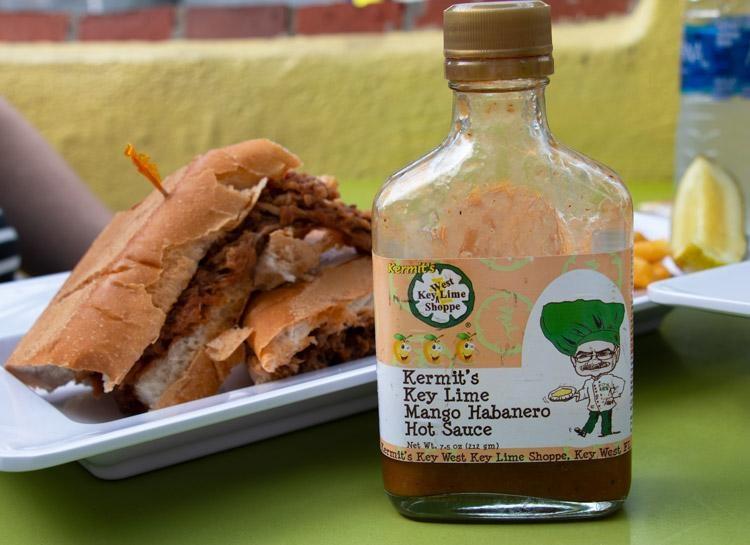 Key Lime Foods You Can Try In The Florida Keys
Thanks to an hour or so we spent sampling and exploring at Kermit's Key West Lime Shoppe, this list could go into a crazy number of options reaching into the hundreds so I'm not going to include everything featured here and instead include just a couple of my favorites found there.
These Key Lime highlights include: Key Lime BBQ Sauce, Key Lime Candy (Fudge, Jelly Beans, Truffles, Fudge, Hard Candy), Key Lime Coconut Patties, Key Lime Jelly, Key Lime Salsa.
They also have a great little cafe right next door if you want to try their Pancakes with Key Lime Syrup, Chicken Wings with Key Lime Hot Sauce, or famous Kermit's Key Lime Pie!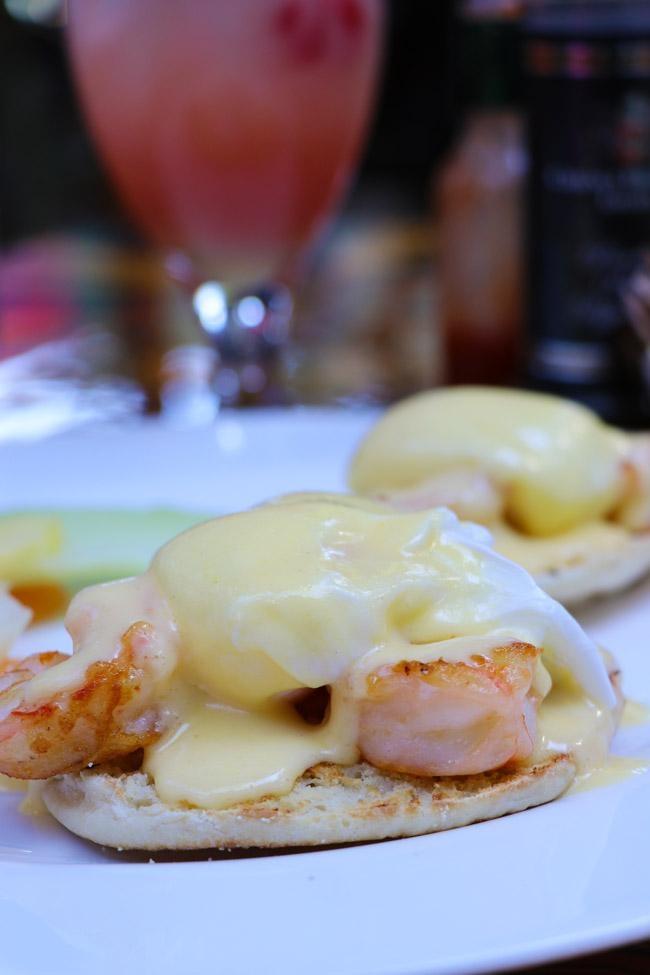 Key Lime Shrimp Eggs Benedict - This is an interesting flavor profile that worked well. Hollandaise sauce found on traditional eggs benedict already has lemon, so the folks at Blue Heaven in Key West swapped that out for Key Lime instead and added fresh Key West shrimp instead of Canadian Bacon.
Key Lime Beer - Almost every brewery in Florida has experimented with a Key Lime flavored beer. Some are better than others but the two we tried were both very tasty! Flakeys from Florida Keys Brewing Company is a Belgian wit bier brewed with traditional orange zest and coriander with the added element of Key Limes to give it that "keezy flare". Over at Islamorada Beer Company, they have No Wake Zone, an absolutely delicious Coconut Key Lime Ale.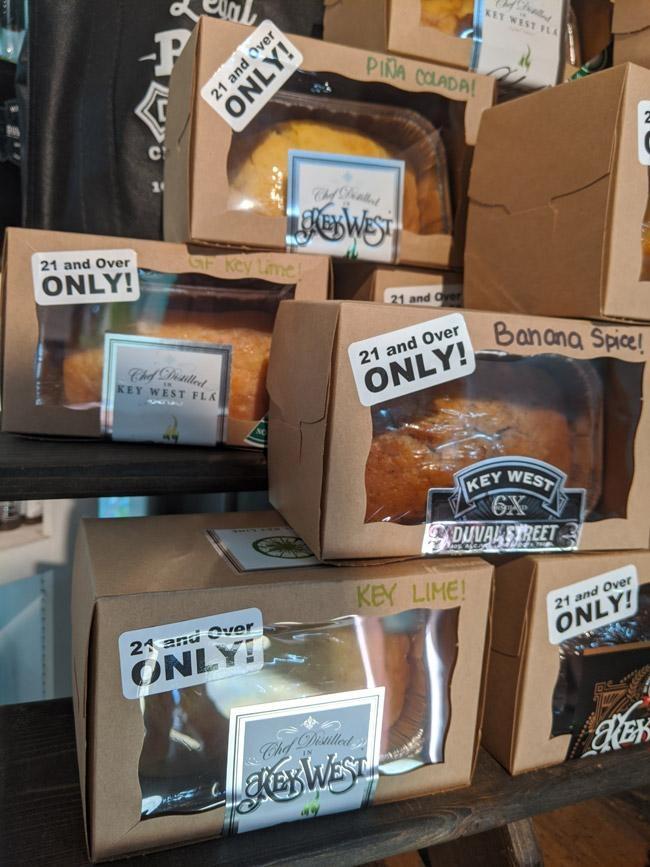 Key Lime Rum Cakes - There's a lot of rum cakes but only these found at Key West First Legal Distillery have Chef Distilled Key Lime Rum in them!
Key Lime Wine - Yes there's a winery in Key West and it's called Key West Winery. The folks there have created a citrus wine made with real Florida Key Limes that is best as an aperitif or paired with seafood. Think it's just a tourist gimmick? Well, Key Limen has actually wone Best of Show Gold Medal - Florida State Fair, and Double Gold - Indiana International Wine Competition as well as being featured at the Epcot International Food and Wine Festival.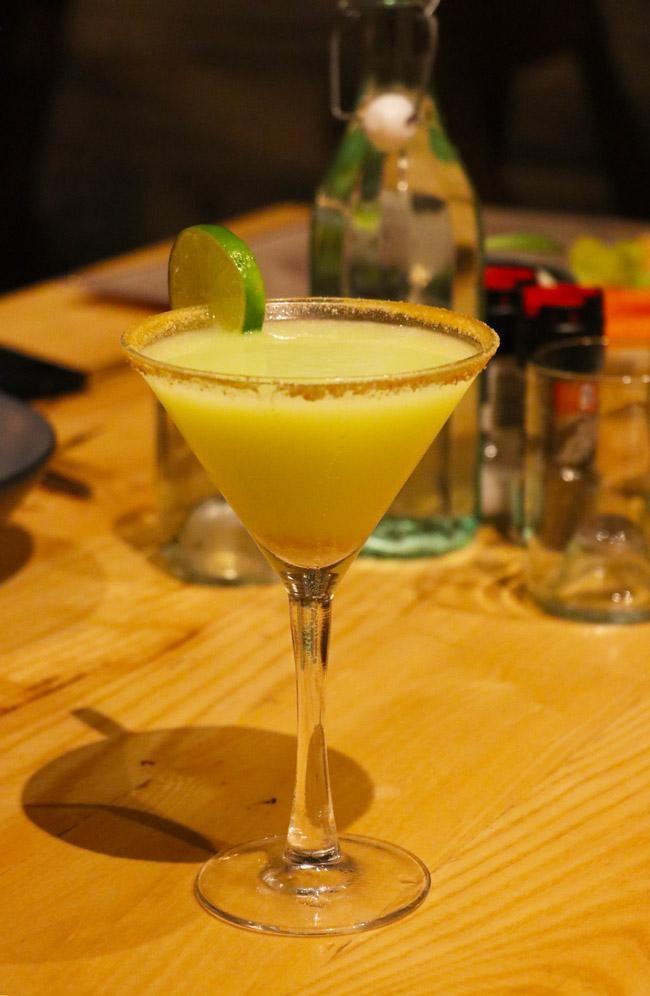 Key Lime Martini - Virtually every bar in the Florida Keys offers a Key Lime Martini, including this one from Matt's Stock Island Kitchen & Bar.
Key Lime Shot - Every bar in the Keys will also have a Key Lime Shot
Stewart's Key Lime Soda - While not a Florida Keys product (the brand is owned by the Dr Pepper Snapple Group), I'm going to include it here since the beverage fridge at virtually every Key Lime Pie place we visited had this available.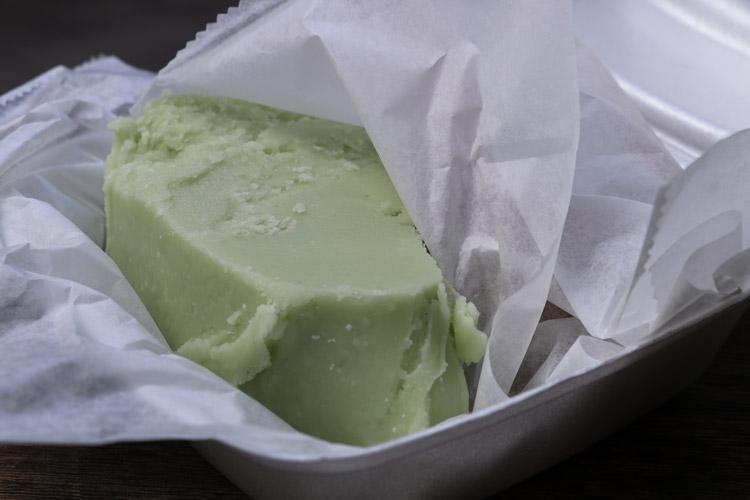 Key Lime Fudge - I found this at Sweets of Paradise in Mallory Square and it had a very nice subtle lime flavor. They also had Key Lime Cookies and Key Lime Ice Cream available.
Without a doubt, there are many more Key Lime enhanced foods such as Key Lime Shrimp and Key Lime Grouper that appear on menus from time to time and certainly "lime" is a flavor found in cocktails, ceviche, and other foods. What I found most impressive was how well the Key Lime flavor was embraced throughout the culinary scene. While some such as items found at Kermit's Key Lime Shoppe were clearly aimed at tourists looking for gifts and souvenirs, others did a great job of embracing the flavor profile to enhance an otherwise great dish.
For more Key West foodie ideas, make sure to visit the Florida Keys Tourism website.