I'm a big fan of Sauvignon Blanc, the crisp often lime notes that are associated with it - especially those from Marlborough region in New Zealand are my go-to drink on hot summer days. I'm also a big fan of innovation and I so I'm very impressed with what the folks at Loveblock vineyard created in the process of creating a truly "organic wine".
Ok, I need to take a step back for a second now ... yes ... I said it ... I'm a fan of this organic wine. Generally speaking I'm not a fan of so called "organic wines" and frankly I don't care about wines being "vegan" either. I'm simple and classic in that regard. I would rather have a well crafted wine that has additives like a tiny bit of sulfur or uses animal-derived fining agents, than a wine that tastes bad or even worse, is inconsistent from bottle to bottle and can sour quickly.
What we have here though is something different. Instead of simply removing things that are proven to work through thousands of years of winemaking heritage. Loveblock does something different to solve the challenge of keeping wine stable and in the process has created a unique expression of Sauvignon Blanc that while impossible to compare to the more familiar flavor profile ... is exciting to try and has earned a spot on my shelf.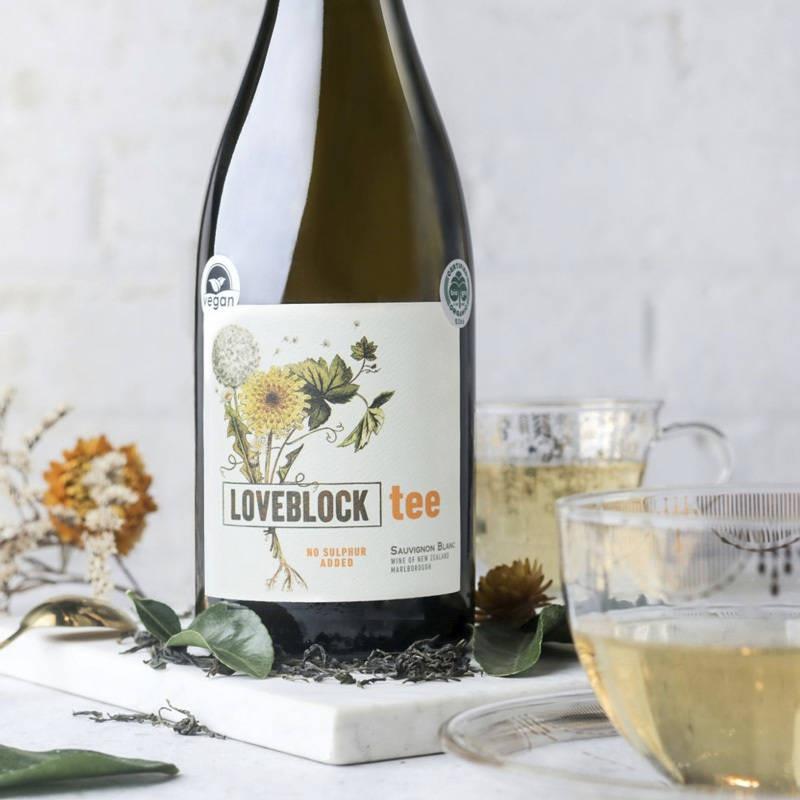 The biggest innovation here is the use of Green Tea Tannin Extract instead of sulfur. Wine makers Kim and Erica Crawford (yes that Kim Crawford) discovered that the tannin extracted from green tea leaves (Camelia sinesis) provides a powerful protection against oxidation and spoilage as a natural antioxidant. Every time the juice/wine was exposed to oxygen (i.e. every time it was moved), green tea
extract (tannin) was added.
The result is a product that makes you almost second guess your palate ... during a blind tasting my wife immediately recognized it as Sauvignon Blanc - but then immediately questioned her got reaction. In looking at the wine the color is remarkable for how different it looks (a nice pale straw color with a slight golden hue that almost reminds you of a Chardonnay).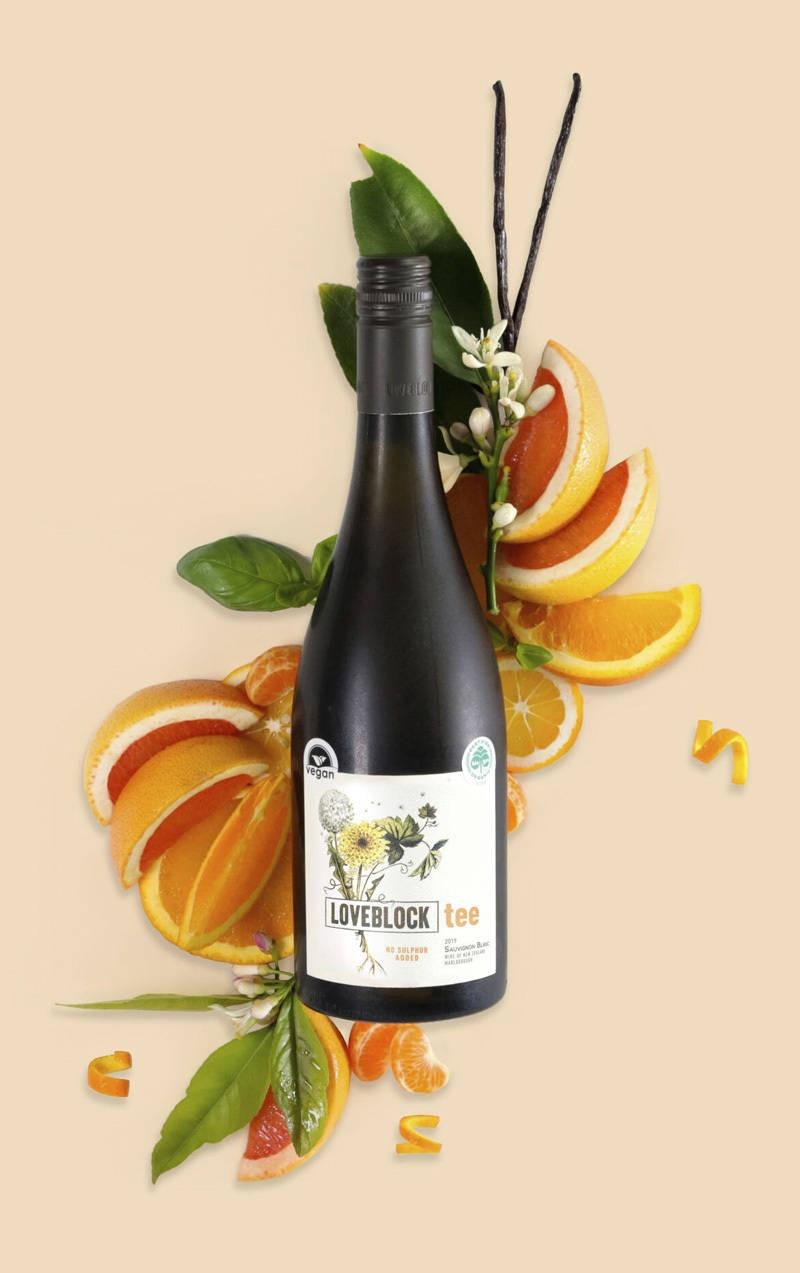 Instead of the crisp, tart lime that you'd expect from Sauvignon Blanc, Tee presents a sweeter aroma that evokes peaches and mandarin oranges, along with the minerality that you'd normally expect. Likewise, the taste on your palate offers a much more refined feeling that almost makes you think that this is an aged wine (instead of a 2021 vintage) and has notes of pineapple and subtle tannins.
I'm hooked. My only regret is that they only sent me a single bottle of Loveblock Sauvignon Blanc Tee for the tasting earlier this week with Erica Crawford, the winemaker behind this product. Innovation like this for the sake of creating new and better wines is something I absolutely support and applaud. I can't wait to see how this process is applied to other grape varietals in the future since it has absolutely opened my eyes and allowed me to appreciate one of my favorite grapes from a completely new perspective.