I love casinos, they are pure marketing and designed to offer experiences that break out of the ordinary limits of good taste and reality. In recent years, signature cocktails and ridiculous culinary concoctions are one of the big ways to draw people's attention so it should be no surprise that our friends at Southern California's San Manuel Casino are once again one-upping the guys in Vegas with their new High Limits lounge and $10,000 signature cocktail the Rare and Fine.
With a beautiful new high limits room stocked with $1,000 per pull slot machines, 15 table games including high limit 3:2 Double Deck Blackjack tables, and even private Baccarat rooms, you need a beverage program to match.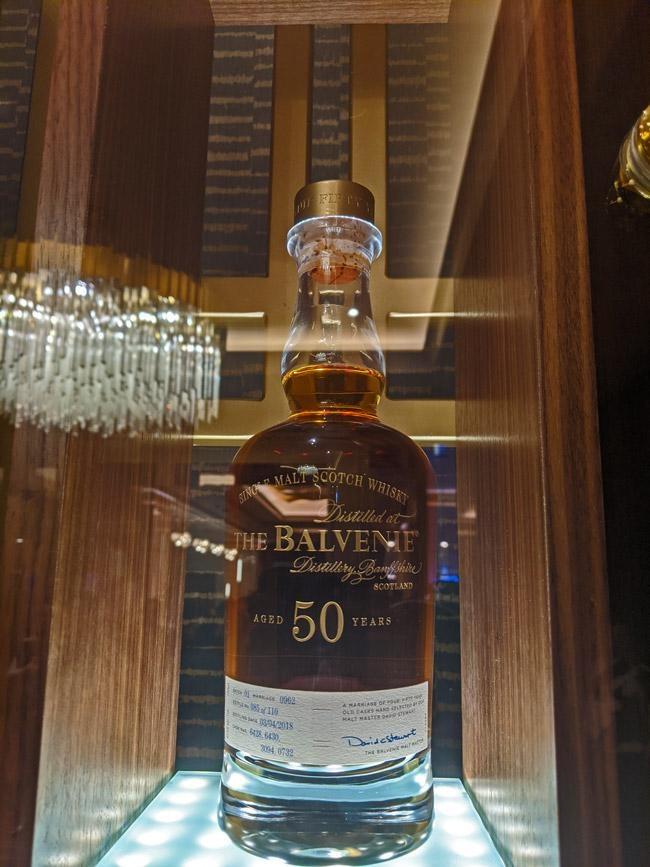 For San Manuel that means auction-sourced and limited-edition rare wine, champagnes, tequila, bourbon, and even a Scotch whisky list that includes The Balvenie 50 year they have also developed an impressive cocktail program as well. This of course include's San Manuel's new Rare and Fine $10,000 cocktail!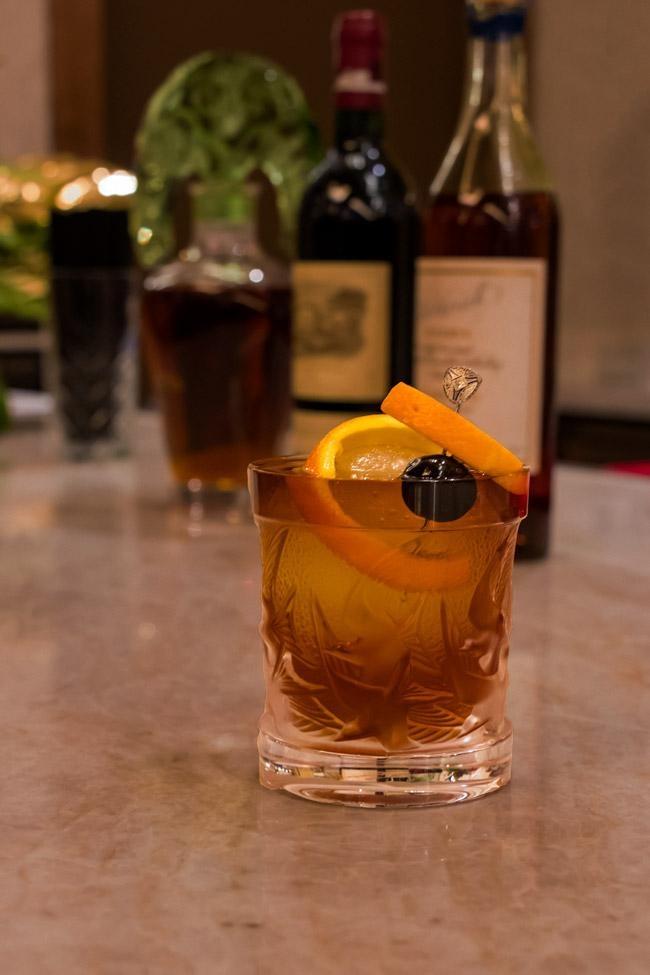 Rare and Fine High Limit Signature Cocktail Recipe:
Essentially, this is a twist on the classic of a classic Manhattan taken to the next level and beyond by using the toppest of top-shelf ingredients including their house-made sweet vermouth to add that extra layer of deep rich flavor and color.
Ingredients:
2 oz A.H Hirsch 16-year Reserve 1974 Bourbon
1 oz House Fortified Sweet Vermouth
1-2 shakes of House Made Allspice Dram Bitters
House Made Sweet Vermouth: Made with Chateaux Lafite-Rothschild 1996 Bordeaux fortified with Hardy Cognac Printemps (one of only 400 available worldwide!), a proprietary spice blend, ginseng, and quinine. The mixology team at San Manuel Casino then ages the vermouth in house, in barrels.
Preparation:
Add bourbon, vermouth, and bitters to a mixing glass then add crushed ice and stir.
Once mixture in the glass has been brought to the proper temperature and diluted approximately 50%, it is time to build it in the serving glass.
Place a large ice ball into the serving glass (lalique crystal) and strain cocktail over it.
Express the oils from a swath of orange peel and garnish with a vintage 14-carat gold and diamond cocktail pick designed by a local jeweler with a luxardo cherry and an orange twist.
We were fortunate to be able to sample some of the cocktail and it was a privilege though I'd be lying to you if I said it was significantly more enjoyable than other more moderately priced offerings out there. That's not really the point though.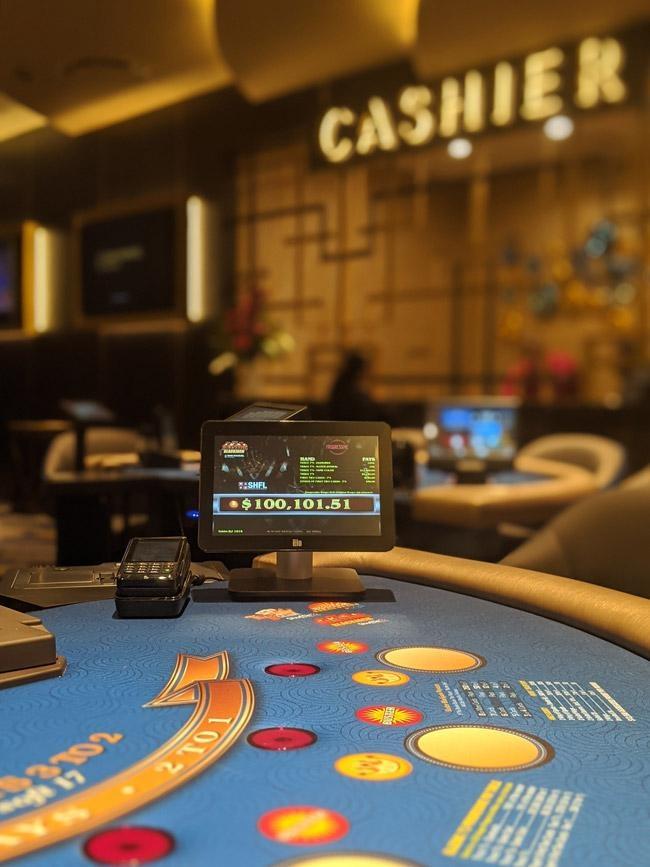 This is about extreme luxury and conspicuous consumption when you want to feel like a million dollars, celebrate a divorce party or the closing of a big business deal ... this is how you do it. Luxury is more than just having the best ingredients. It is the best service and being treated special that really matters and that seems consistent throughout my experiences at San Manuel Casino ... with my media badge on or off.
They seriously have awesome staff here for all levels of gaming and if you are looking for something high limits, well you no longer have to go to Vegas to be treated like a king.