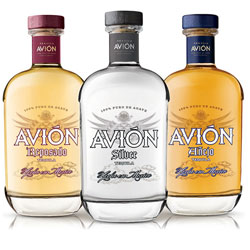 Tequila tends to be a summer drink in the United States - it is synonymous with margaritas and doing shots on the beach or around a campfire. However, there is more to the spirit than just that. To help convince us, Tequila Avion sent us some great recipe ideas that will go well with your Thanksgiving celebrations this year.
The flavors of fall are a big part of why everyone looks forward to the season. Using seasonal flavors such as apple, cinnamon, and chipotle, the below recipes featuring Tequila Avion will help create delicious cocktails that will satisfy the diverse taste buds gathering around your holiday feasts.
Avión Autumn Apple

Ingredients:
1 ½ parts Tequila Avión Silver
1 part lemon juice
1 part agave nectar
1 part fresh pressed apple juice
Method: Add all ingredients into a shaker, shake and pour into a rocks glass.
Chipotle Cocoa Margarita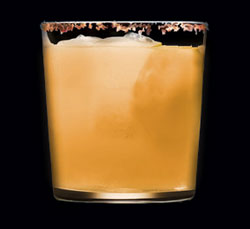 Ingredients:
3 slices of orange
1 slice of lemon
1/4 part light agave
2 parts Avión Añejo
Unsweetened cocoa powder
Chipotle powder
Pearl or granular sugar
Method In your mixing glass, add 3 orange slices, cut into moon shapes, and one lemon slice to up the acidity. Muddle the fruit to work out all of the natural juices and oils. Add a little bit of agave nectar to bring out the sweetness, and Avión Añejo. Fill the glass with ice and shake. To create the rim, mix equal parts cocoa and pearl or granular sugar. Then add a tiny bit of chipotle powder. Make sure you don't overdo it with the chipotle powder, or your mouth will be on fire! Rim the edge of the glass with a lemon and set it down in the chipotle cocoa mixture. Strain your margarita over ice.