Texas is known for being big and over the top, so I don't know why I was surprised to see a real live Texas Long Horn bull out front of The Ranch at Las Colinas when we arived. Not only was this cool to see, but it was there as a photo op for kids (of all ages!) to sit on as they took your photo. The bit of morbidity that you are quite literally playing with your food before dinner aside, this set the tone for one of the best steak dinners that I've had in a long while.
We visited The Ranch at Las Colinas as part of a #MenWhoBlog trip hosted by Visit Irving and the Dallas Marriott Las Colinas.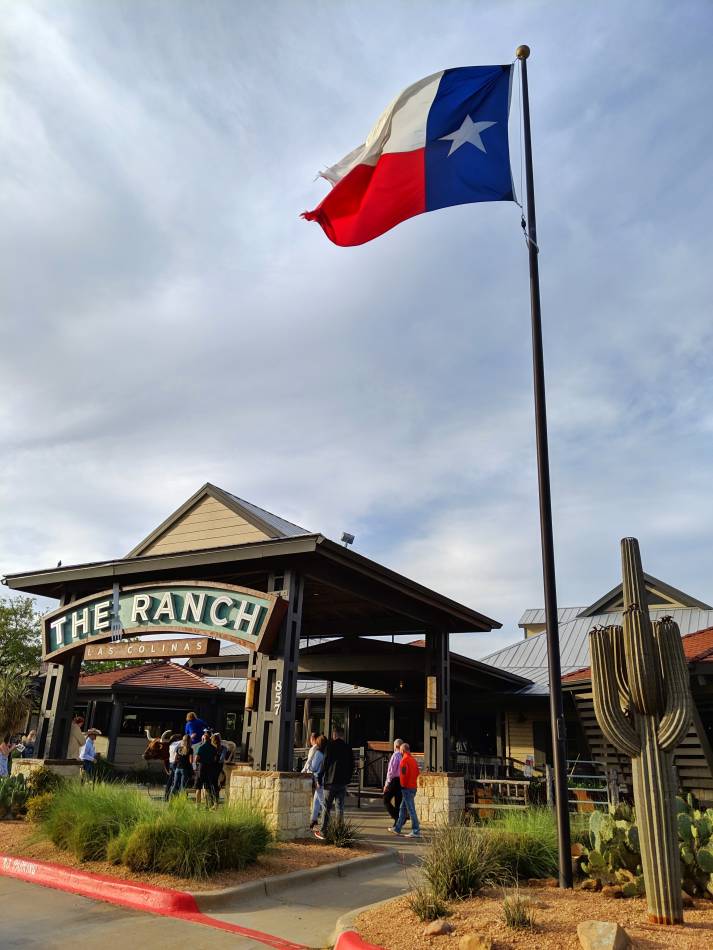 Sure, I've had super fancy dinners at steakhouses in Vegas, Chicago, New York, and even San Diego but there was something different about this place. There was not sense that this was for elite patrons ready to shell out hundreds of dollars for a piece of meat. Instead, this was a place where anyone can come as they are and leave with a belly full of beef and a smile on their face.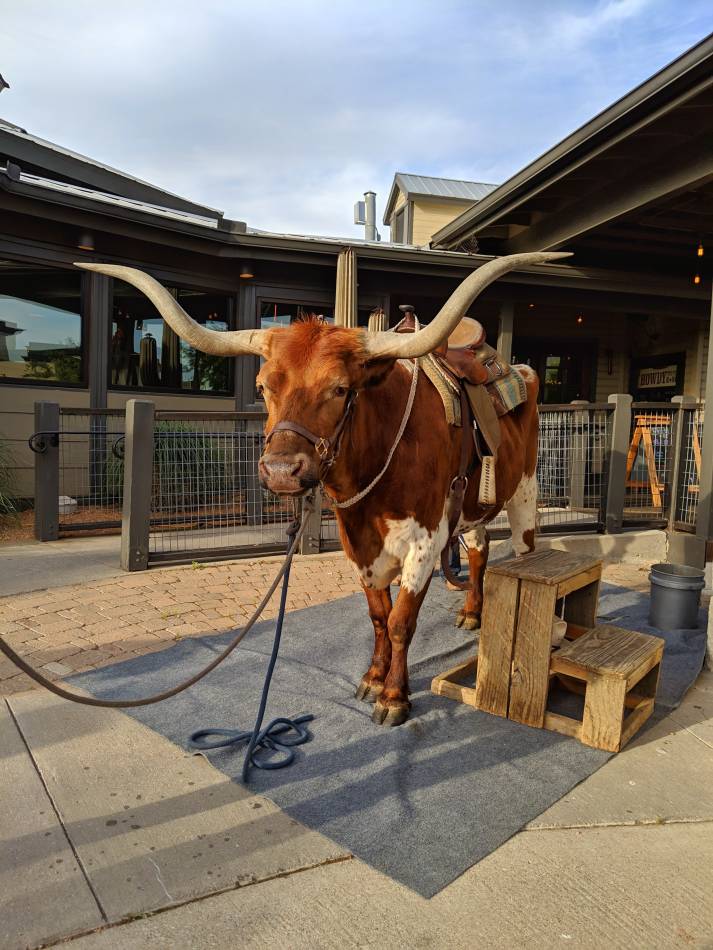 The Ranch at Las Colinas prides itself on a Farm to Fork supply chain focusing on vendors from Texas who can provide the freshest and most local ingredients. I can't say where they got the steaks but this guy was safe ... at least for tonight!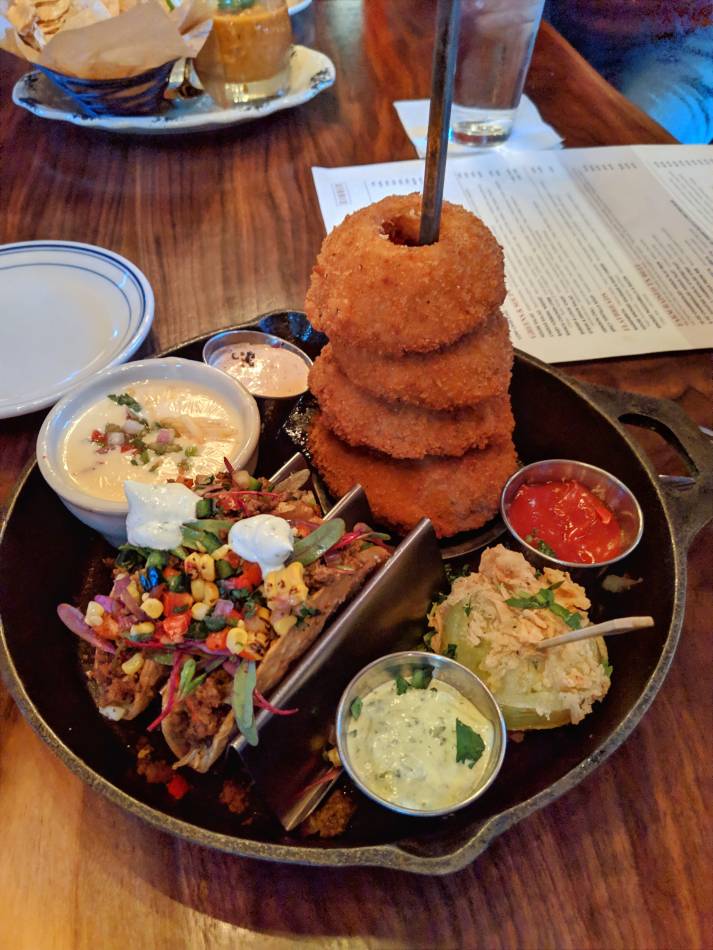 Our dinner began with cocktails and appetizers including this skillet with Elk Tacos, Onion Rings, Fried Green Tomatoes, and Queso dip. As a man who loves meat, I immediately went for the Elk Tacos and was not disapointed. It had a nice gaminess to it and a perfect about of spice to keep it exciting.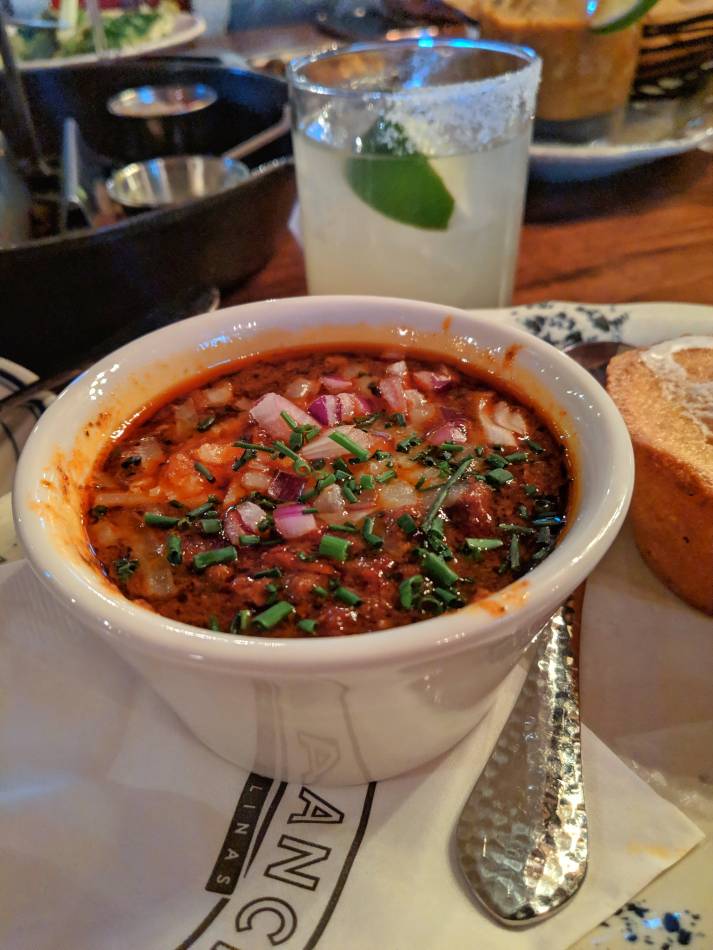 Next up was a cup of Venison Chili ... again, delicious and the perfect level of spice to keep it exciting - but not overwhelm the palette before the main course.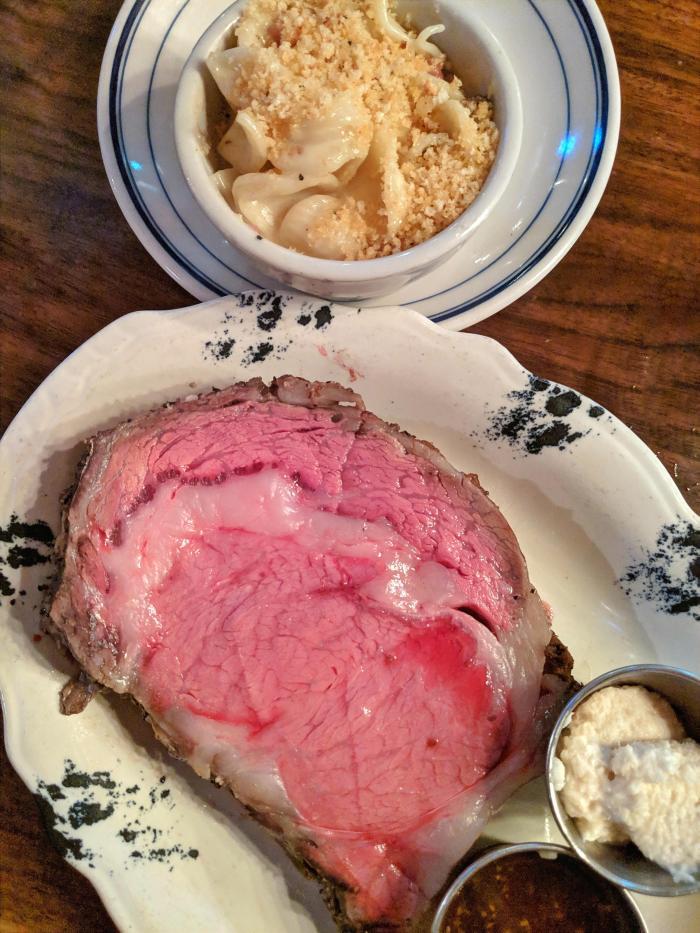 The Ranch at Las Colinas offers everything from a 10oz angus flat iron for $26.95 to a ridiculous 33oz Bone-In Bar N Wagyu Tomahawk Ribeye for $99.95. You can add shrimp or crab meat for an extra $9.95 because why stop at just the steak!
For me though, it was all about the Prime Rib and I was not disappointed. I'm pretty particular about my Prime Rib and sadly I've been so disappointed at too many restaurants that I've all but stopped ordering it. After hearing one of the guys at the hotel rave about it and being encouraged by our host, I just had to go for it. This 16oz Prime Rib was only $35.95 and easily was the best I've had in years.
It was juicy, perfectly cooked, just the right size and thickness. The crust was simple salt with minimal spices to distract from the natural flavor and even the meat inside was incredibly flavorful as well.
My only regret was that I enjoyed the Chili and Tacos too much earlier and so wasn't able to finish my entire steak.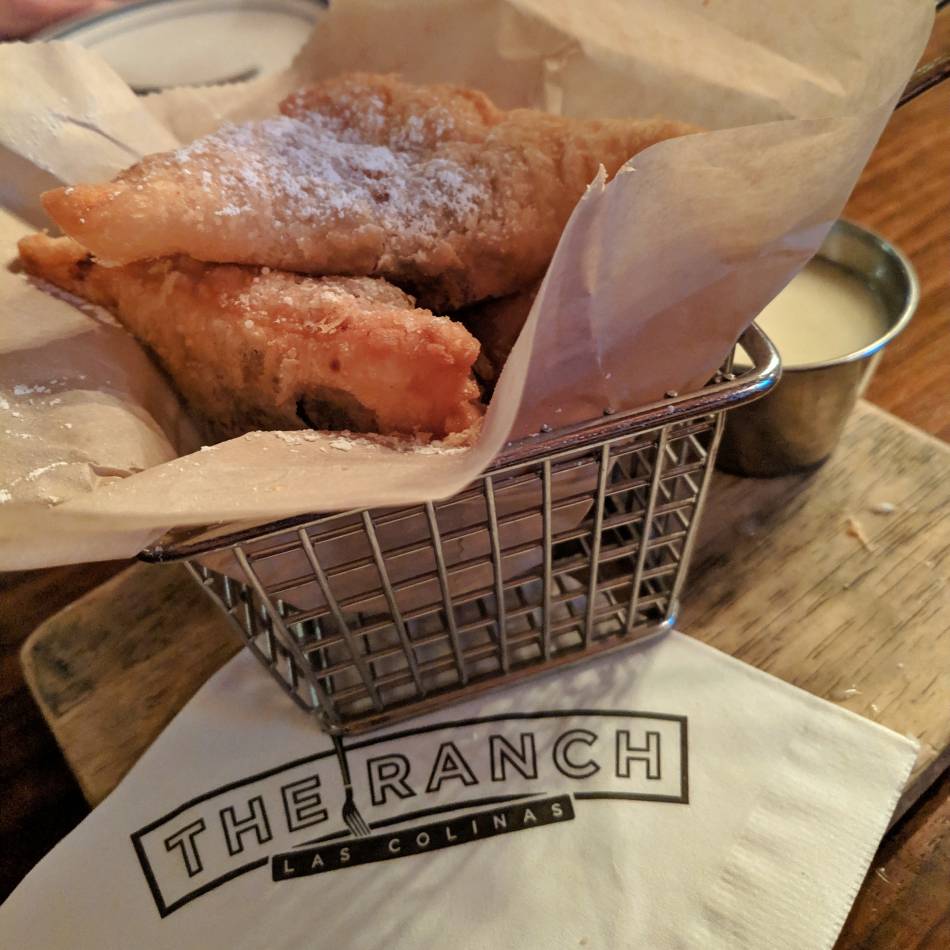 For dessert, we had a selection of different cakes and pies ranging from an amazingly moist chocolate cake to a carrot cake soaked in a caramel sauce to these fried blueberry pies.
While those cakes were extraordinary in their own right, these pies just had that perfect portion size. The pastry was perfectly crispy and the filling was hot and gooey when you broke it open. If there's one thing besides beef that Texas chefs understand - it's how to fry things right! And then did it perfectly here.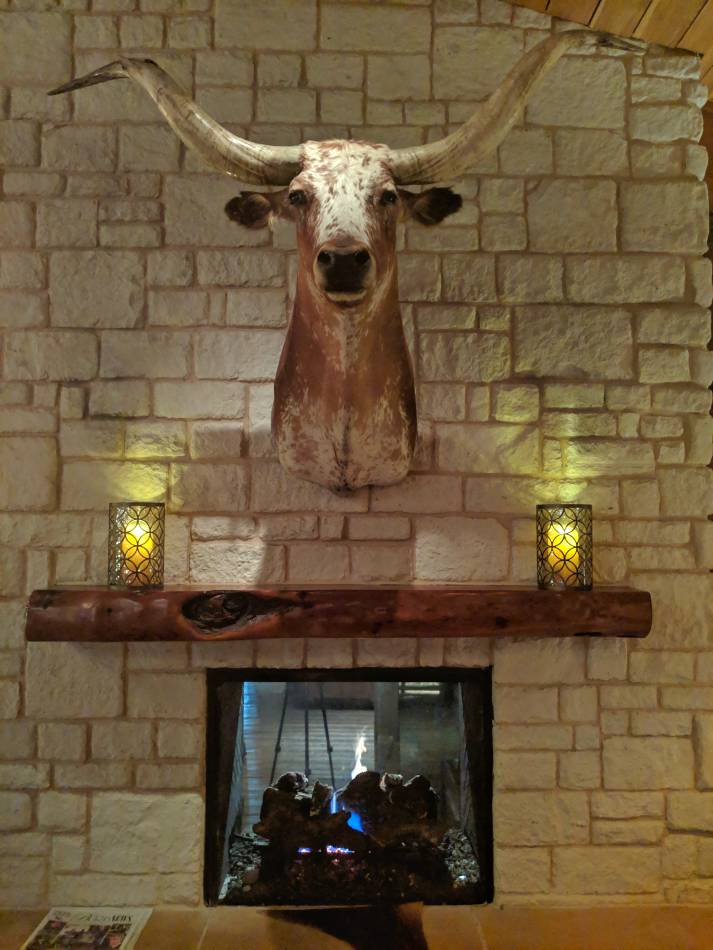 Maybe all steakhouses in Texas are just "part of the culture" like this. But while other parts of the country try to replicate a "Texas Feel", most fail. Here though, the steer head on the wall, the saddle seats on the floor of the lobby, the long natural wood table, and comfy red leather seats all just felt natural. This isn't a national chain trying to bring Texas to you ... this is a place that you go to experience what Texas is all about.
With a location just minutes away from the Toyota Music Factory, this is a perfect place to grab dinner before a show too.