Matzo Ball Soup is one of my favorite winter treats - though if I was honest, I enjoy it all year round. However, winter is the best time to enjoy a steaming bowl of soup and so that's why I'm excited that we're back in season again. One of the things that is extra special about matzo ball soup though is it's history and cultural impact. While clearly it has evolved from Jewish / Hebrew cuisine but is widely enjoyed by religious and non-religious foodies worldwide today. Let's take a look at some things that make matzo ball soup special and why it continues to endure as a popular dish thousands of years later.
Who Invented Matzo Ball Soup?
The modern Matzo Ball Soup was popularized by Manischewitz Company in 1888 and while they didn't invent it, they were the first to mass-produce matzo products. This allowed more casual consumption since previously, Matzo Ball Soup would only have been something served during Passover and made from scratch by Jewish mothers and grandmothers who made matzo by hand. Matzo Balls were made by grinding the bread into meal and mixing with eggs, water, and fat so that it can be served in a chicken broth. This ultimately made Matzo Ball Soup a Passover staple but now it could be made quickly and easily - any time you want.
Matzo Ball, Matzah Ball, or Something Else?
Like a lot of different words, both Matzo and Matzah are technically correct ways to refer to Matzo Balls in English. However, in Yiddish there are many different transliterations including: knaidl, knaidel,kneidl,and kneidel. Don't worry though, both spellings are fully accepted though I prefer matzo since that's how I grew up spelling it.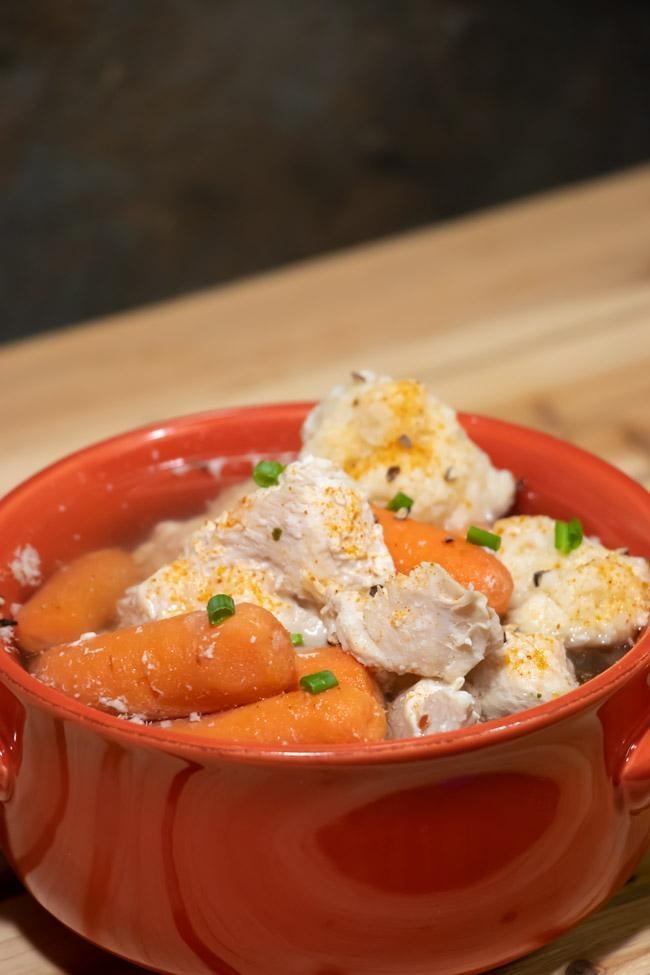 Classic Matzo Ball Soup - Or All Dressed Up?
There are plenty of ways to prepare and serve Matzo Ball Soup. While a traditional presentation would have the bowl filled only with chicken broth and matzo balls, this classic dish has evolved into "Jewish Chicken Soup". While a classic deli-style Matzo Ball Soup is always a favorite, at home I like to dress it up. Not just adding carrots, noodles, and some onions but chunks of chicken as well to give it that hearty "soup as a meal" experience.
One of the things I love about worlding with Perdue Farms is that they make it easy to make since now I don't have to chop up the chicken myself. I can just use the Perdue Harvestland individually wrapped Diced Chicken Breast packages and drop it into the soup mix to cook. No fuss, no muss ... and most importantly, no worrying about contaminating a cutting board or pairing knife!
The Worlds Largest Matzo Ball Was 426 Pounds!
In 2010, Chef Jon Wirtis of Shlomo and Vito's New York Delicatessen, located in Tucson, Arizona set the record by creating a 426-pound matzo ball for the New York Jewish Food Festival. Ingredients included 125 pounds of matzo meal and more than 1,000 eggs!
The World Record for Eating Matzo Balls is 78 in 8 Minutes!
In 2008, food eating champion, Joey Chestnut set the world record for eating 78 3.5 oz matzo balls in eight minutes.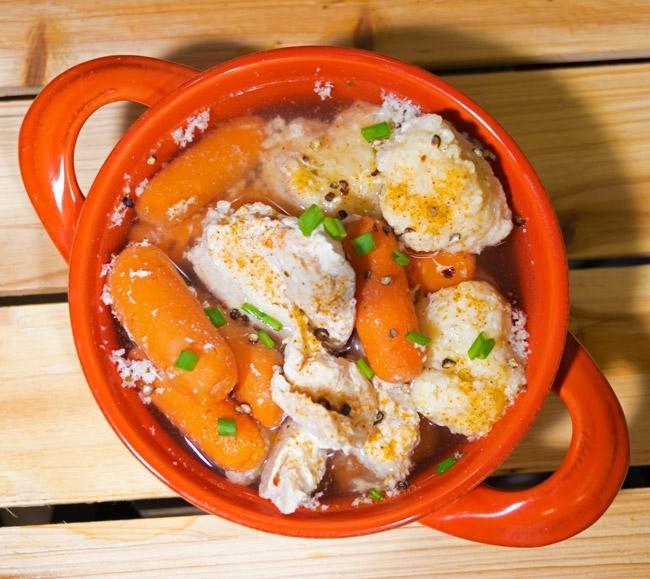 Do You Prefer Sinkers or Floaters?
Depending on how they are made, matzo balls will either float or sink to the bottom of your bowl of soup. Which do you prefer?