When it comes to wine tours, most people think of the various AVAs around the United States, and countries like France, Spain, and Italy. What you may not know is that South Africa is a rising star, offering some unique varietals as well as a stunning countryside to explore. If you're planning an international adventure that includes wine, South Africa may be the next destination you should check out.

What You Didn't Know About South African Wines
Most people think of South Africa and imagine the plains with the lions, elephants, and other exotic animals that you might find on safari. However, South Africa's wine industry is quickly emerging as one of the best in the world. As of 2020, South Africa came in 8th worldwide for wine production, accounting for 4% of all wine globally.
This viticultural zone has a Mediterranean climate with long, sunny summers and mild winters. This makes it a perfect climate for viticulture, and growing the Vitis vinifera wine grape, the most predominant in the area.
New World Or Old World Wine?
One of the paradoxes of South African wine is that it has elements of both new and old world wine production. On one hand, it's history goes back nearly 400 years with the first vines planted in 1959 by Dutch settlers. To put this in comparison, cabernet sauvignon was created in France about this same time, so certainly South Africa has a very long legacy when it comes to producing wine. It was during this time the Dutch East India Company made a refreshment station at the Cape. With this outpost, the local governor planted a vineyard and started crafting wine.
Unfortunately, the Dutch - unlike the French - weren't particularly devoted to crafting extremely high quality wines. This changed slightly in 1688 with the arrival of French settlers and by the 1760's, South Africa was actually exporting wine back to Europe.
However, the modern viticulture movement didn't get started until 1994 with the realization that South Africa's vineyards had a similar potential to what was being seen in places like California, Australia, and New Zealand.
In 2021, South Africa exported 319 million liters of wine. These wines were produced from over 92,005 hectares of land with nearly 3,000 farmers and over 269,000 workers. This has become an incredible addition to both the wine industry in general, and as an economic power for the country.
White wine varieties constitute 55.4% of the plantings for wine, with Chenin Blanc comprising 18.6% of the total. Red-wine varieties account for 44.6% of the national vineyard production. The most widely planted red variety is Cabernet Sauvignon, accounting for 10.8% of the total. Shiraz accounts for 10.0%, while Pinotage, which is indigenous to South Africa, represents 7.2% and Merlot accounts for 5.9%.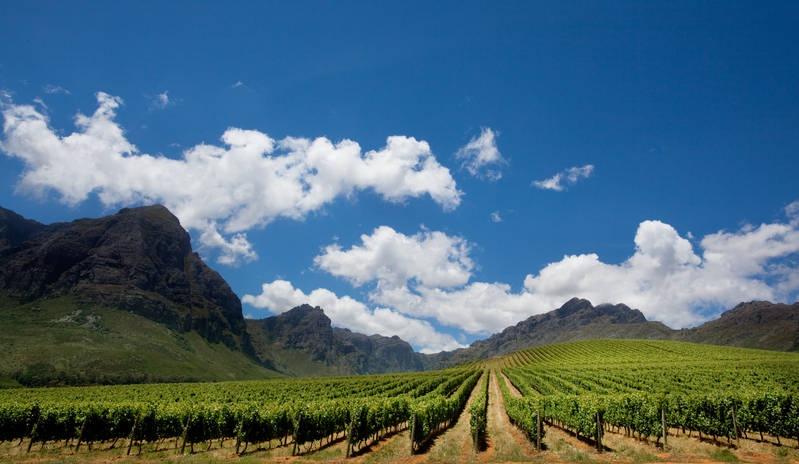 Terroir and Geography
Visually, South African vineyards have some of the most dynamic landscape that you will find anywhere on earth. This includes the fact that it is sitting between two major oceans and the Stellenbosch region in particular has several different mountain ranges, not all of them are parallel. The geography though results in an extremely diverse terroir with different soils and elevations, but most still enjoy both the hot, dry sun as well as the cooling coastal fog and sea breezes that help protect the grapes from damage.
Government Oversight and Regulations
Before a winery can begin exporting their vintages, they have to go through rigorous testing through the Wine & Spirit Board in Nietvoorbij, Stellenbosch. While under verification, they undergo both chemical and testing tests to ensure the wines meet the claims made on the label in terms of origin, vintage, and wine variety. Only after it passes this test, do they issue a seal for each bottle of wine, and an export license for each batch of wine.
There are two distinct wine varietals common to South Africa, from which most of the wine is crafted. These include the Chenin Blanc and Cabernet Sauvignon. In addition to these, South Africa has its own twist to the classic French champagne known as Cap Classique.
Here's some additional info about each, and the best places to visit for sampling and purchasing your own while on safari.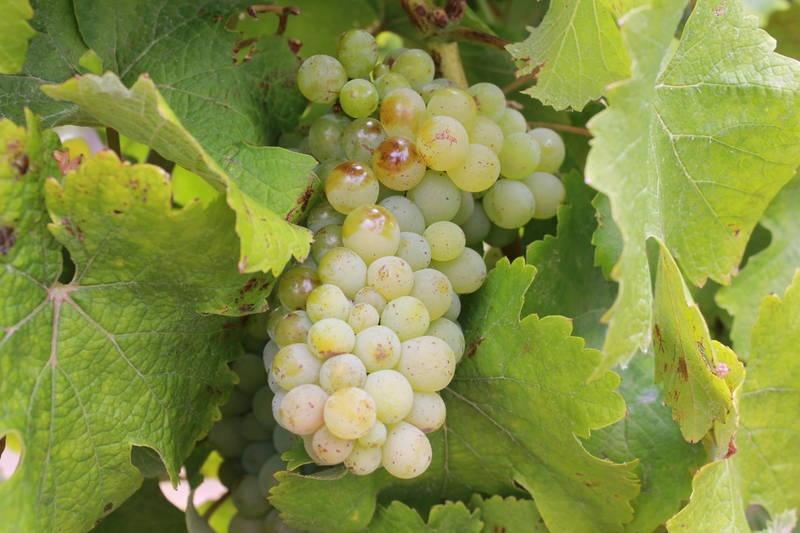 Chenin Blanc
Chenin Blanc is the most widely cultivated grape in the Cape, and is useful for a wide variety of white wines. The Chenin Blanc from the Cape are known for their fruitiness, and versatility in not only a range of wines, but also brandy and other spirits. To taste some of the best wines from this varietal, you'll want to either visit Ken Forrester Winery or Badenhorst Family Wines.
Ken Forrester Winery is located just east of Cape Town in Stellenbosch. While here, you'll want to try both the Petit Chenin Blanc and the Reserve Chenin Blanc. Go a step further with the FMC, which offers not only the Chenin Blanc varietal, but also dried apricot, vanilla and honey.
If you're headed north of Cape Town, check out Badenhorst Family Wines located about an hour north of Cape Town, and is a small town unto itself known as Kalmoesfontein. While here, you can spend the night at one of four different accommodations, enjoy a variety of handmade food, and of course, their wine. The White Blend is a perfect picture of the Chenin Blanc mixed with several other varietals to tease your palate.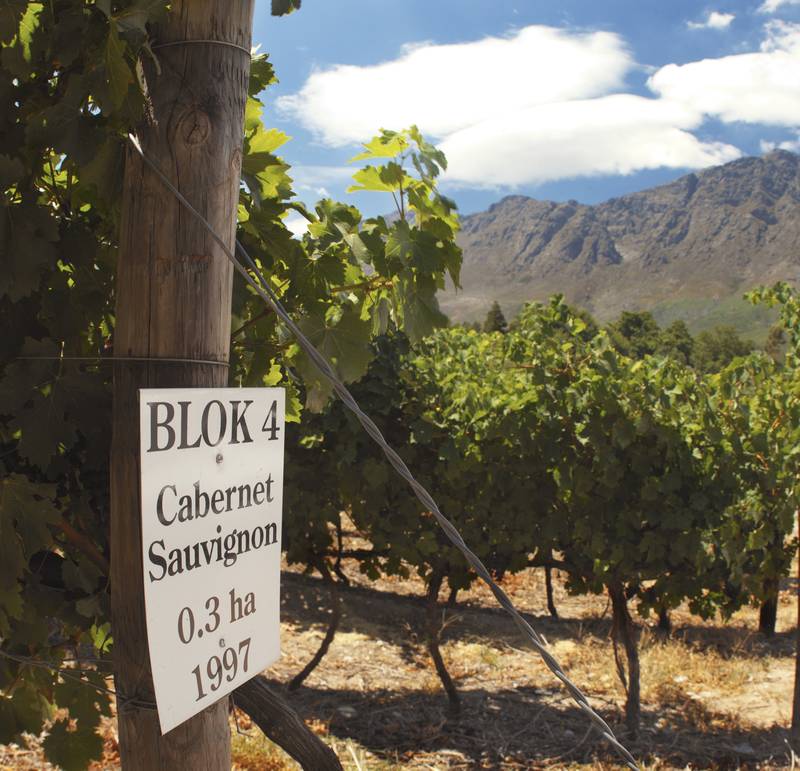 Cabernet Sauvignon
While Cabernet Sauvignon is more commonly known from the Bordeaux region of France, it is quickly gaining prominence in South Africa as well.
This varietal is, of course, used for its namesake wine, but may also full, complex wines that age well. The best place on the Cape for Cabernet Sauvignon is around Stellenbosch, with Stellenbosch Cabernet Collective representing the best the area has to offer. The collective has over 20 different wineries, all part of the Stellenbosch Wine Route. Consider venturing west while you're at the Cape to visit this beautiful area.
Cap Classique
In South Africa, (as in most parts of the world) winemakers are not allowed to call traditional method sparkling wines champagne. However, that's exactly what Cap Classique is, but with a particular flair.
The name is full of meaning, starting with its geographic origin from the Cape, hence "Cap." It then takes the second part of its name from the classic French technique for making this sparkling wine.
During this technique, the wine undergoes a second fermentation inside the bottle in which it goes to market. However, while Champagne traditionally features Chardonnay or Pinot Noir (depending on the style), Cap Classique sparkling wines from South Africa often features grapes that are more closely associated with the region. Specifically, you'll see Chenin Blanc and Pinotage used to create this unique South African bubbly.
If you want to try the best Cap Classique on the Cape, then you'll want to check out Graham Beck. Graham Beck is located in the Robertson Wine Valley, about 100 miles (160 km) east of Cape Town. Their unique tasting room brings elegance and tranquility to your tasting experience, while overlooking the valley and up to the Langeberg Mountains.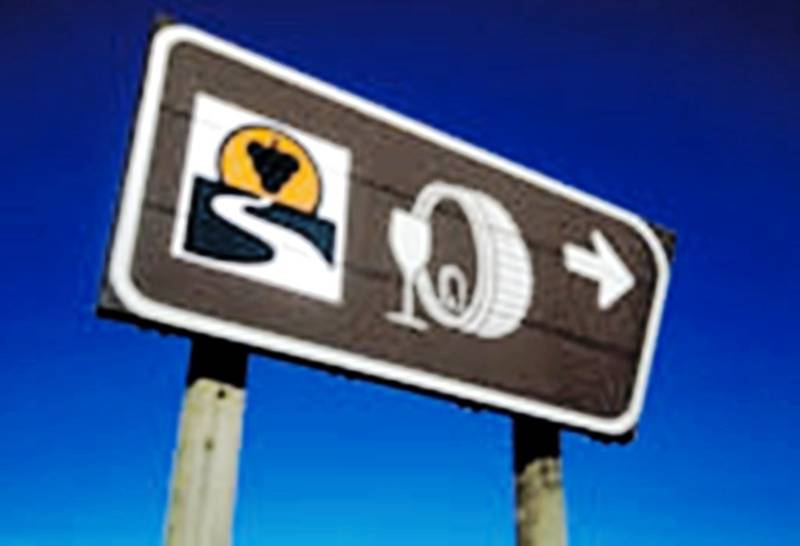 Thinking About a Wine Tour of South Africa?
South Africa's wine tourism market is rapidly growing and most wine growing areas now have established wine trails as well as lodging and tours available. Perhaps the easiest to access for International travelers though would be Cape Town and the Western Cape where you can enjoy wine in nearby Stellenbosch but also other tourism focused activities such as beaches, fishing, culinary tourism, and cultural activities.
International Flights are readily available with connecting flights on major network alliances such as One World, Sky Team, and Star Alliance connecting through Newark, London, Munich, or Frankfort.
One thing to remember also is that South Africa - like Australia - is located at the far end of the Southern Hemisphere. This makes it a fantastic winter escape for folks in the United States looking to enjoy some warm weather and bright sunshine.