Women write me all the time asking for tips on what to buy for the men in their lives and honestly, I don't think we're that hard to shop for - but apparently, we are. Most guys I know love cars though. Even if they aren't a grease monkey who works on their car in the garage, most men enjoy thinking about, looking at, and comparing cars. This means that car-related gifts are among the easiest idea when shopping for a great gift for guys.
The following are some of our favorite car gift ideas but ultimately - only you know what the man you are shopping for really wants. This means that while we might show something featuring a specific car brand - make sure to do your research too. For example, some guys are Chevy guys and others love Fords - don't mix the two ...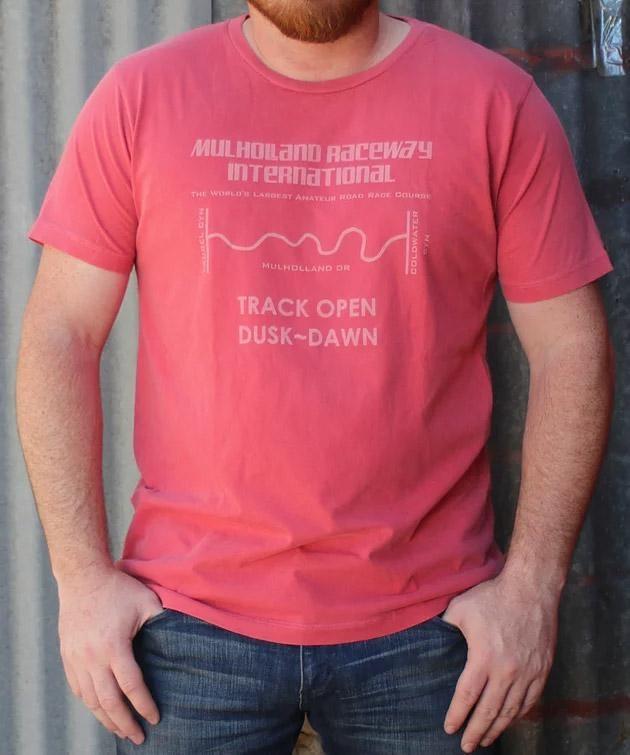 Classic and Retro-Inspired Racing Logo Tees
Morgan's & Philip's has some really cool vintage style racing apparel that would be a great gift for any guy who loves to drive. From retro to retro-inspired, these guys have some great designs such as this Mulholland Raceway "The World's Largest Amateur Road Race Course" tee-shirt.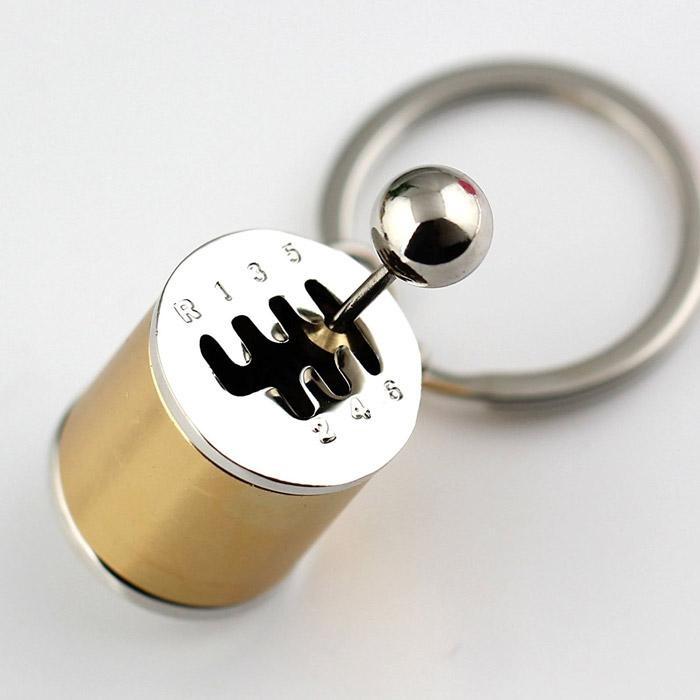 Automotive Part Keychains
Maycom has a variety of really cool keychains as well ranging from gearshifts to automotive shocks to turbochargers that actually spin. These are all very inexpensive but make for a fun gift for guys who love cars.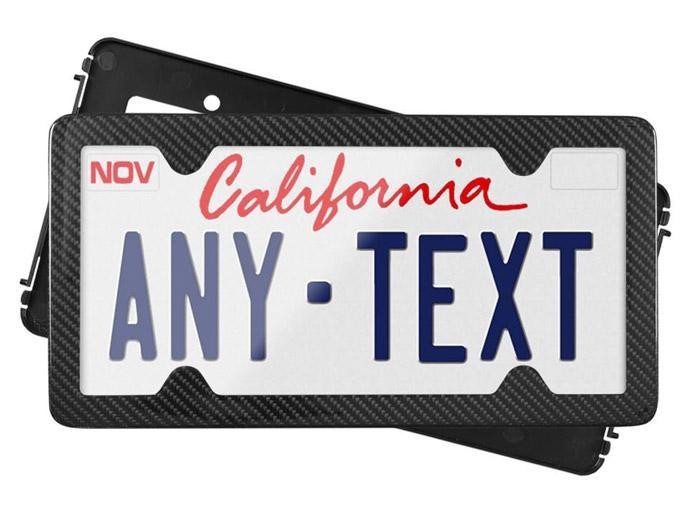 Carbon Fiber Car Gifts For Guys
We love the folks over at Carbon Fiber Gear and so we couldn't pick just one of their items. Honestly, you can't go wrong with anything from their site but we love their Carbon Fiber Licence Plate Frame and their Carbon Fiber Key Chains too.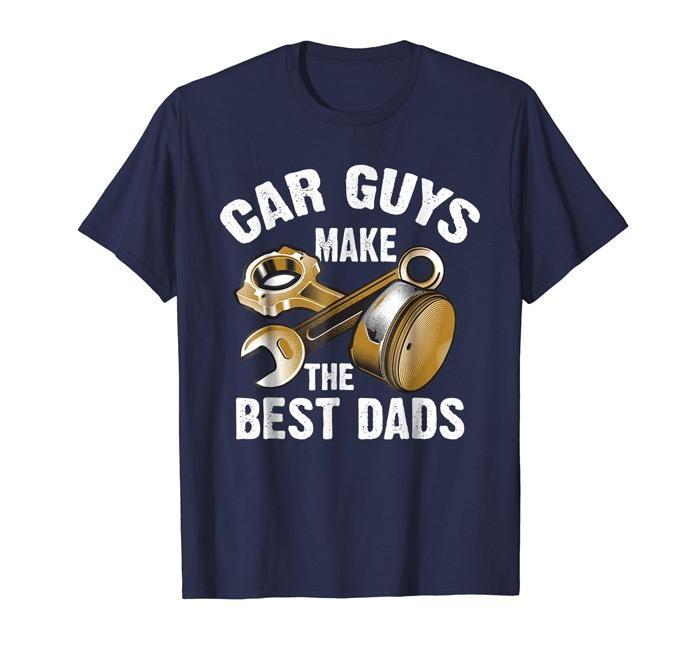 Car Guys Make the Best Dads Tee Shirt
They are strong, think quickly, and know how to take care of a tempermental situation. This "Car Guys Make the Best Dads" shirt is the perfect car gift for guys that love their kids ... almost as much as their cars!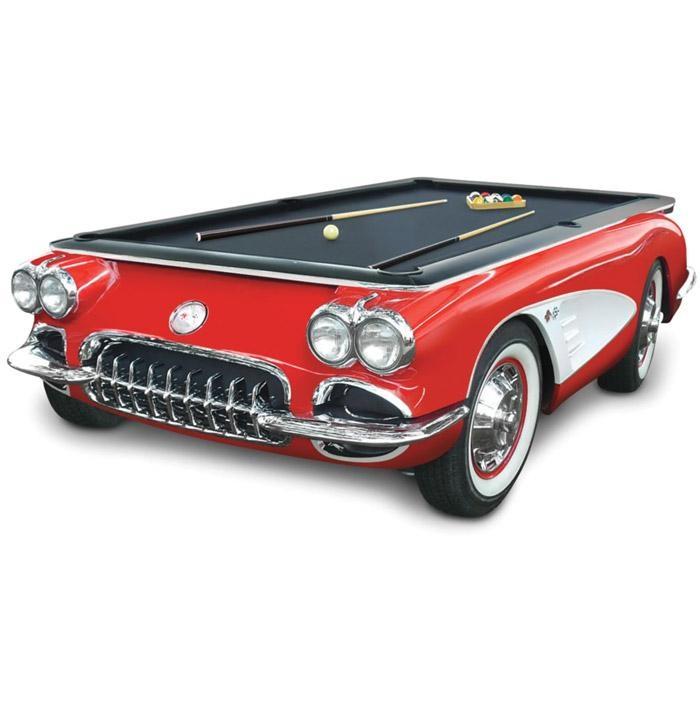 1959 Corvette Pool Table
This Corvette Pool Table one is for someone EXTRA special since the price tag is almost as much as an actual car. At $25,000 this pool table designed like a 1959 Corvette is sure to please anyone who loves classic cars.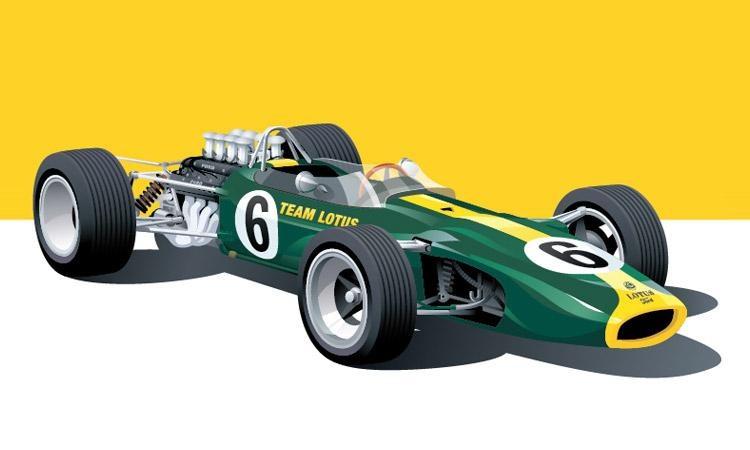 Classic Race Car Prints
Schening Creative has some great prints that are the perfect gift for any car guy that loves the smell of melted rubber and engine fumes. These classic cars were works of art and the men who drove them were legends. We love this Team Lotus poster as well as the Alfa Romeo one above, but the company has a fantastic selection of other designs too.