Located directly south of the Canadian border, less than an hour from Vancouver is one of the most beautiful resorts that I've stayed at recently. It has that classic charm and natural beauty that money simply can't replicate and would almost distract from. Sitting at the end of a spit of land overlooking the water on three sides is a 212-room resort with a beautiful stone-lined beach and fantastic restaurants featuring imaginative menus filled with local seafood and northwestern delicacies and just minutes away are two of the top golf courses in Washington State!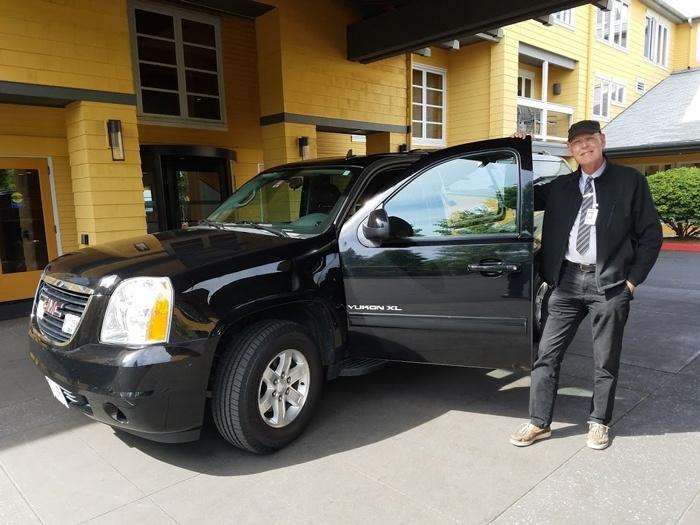 Vancouver Tourism helped connect us with both the resort and Alfred, the owner of Vancouver Private Tours who drove us from downtown Vancouver to Semiahmoo Resort. The fantastic gentleman who made the trip a pleasure.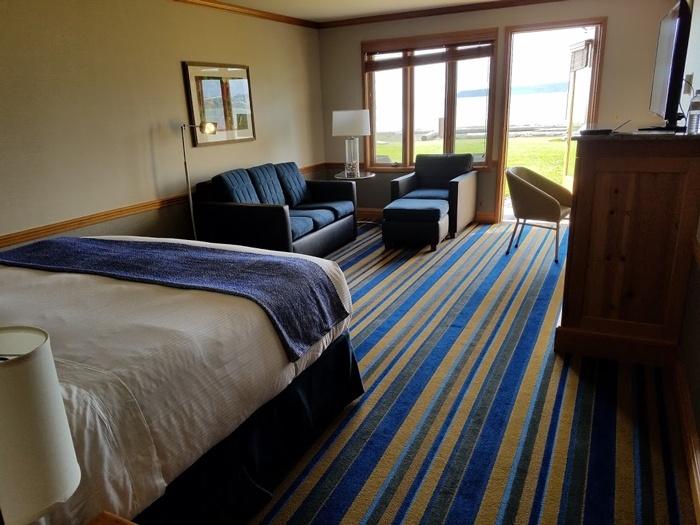 The room we stayed in faced the water and was close to the perfect room. It wasn't overly fancy but had fast internet, plenty of outlets and USB plugs as well as a good TV and beautiful view.
Just outside our door was a lawn full of activities for families or individuals including corn hole and horse shoes as well as volleyball. Though for us, we were more interested in enjoying a walk on the beach with a glass of wine before dinner!
The thing I loved about Semiahmoo Resort is that it just felt comfortable. There was never a feeling of it being "too posh" to the point where you felt that you might not be "good enough" to be there. But it has unparalleled views, fantastic amenities, and frankly very reasonable rates. a Weekday escape including a seaside view room and breakfast for two starts at only $209 and weekend rates are just shy of $300.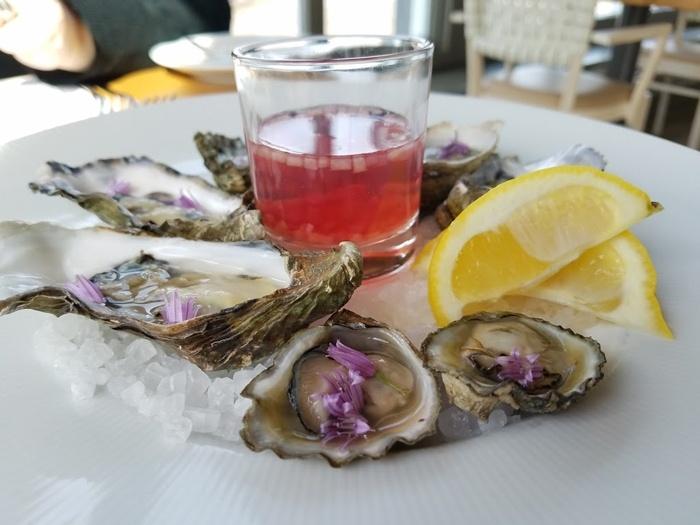 The resort features three main restaurants: Packers Oyster Bar, Pierside Kitchen, and Great Blue Heron Grill (at the Semiahmoo Golf & Country Club). We enjoyed meals at both Packers and Pierside and came away extremely happy every time. One of the things that I enjoyed greatly was their local seafood. When I ordered oysters the first night, I asked where they came from and the waitress knew exactly where and some of the varieties on the sampler above were so local that she pointed to where they were harvested!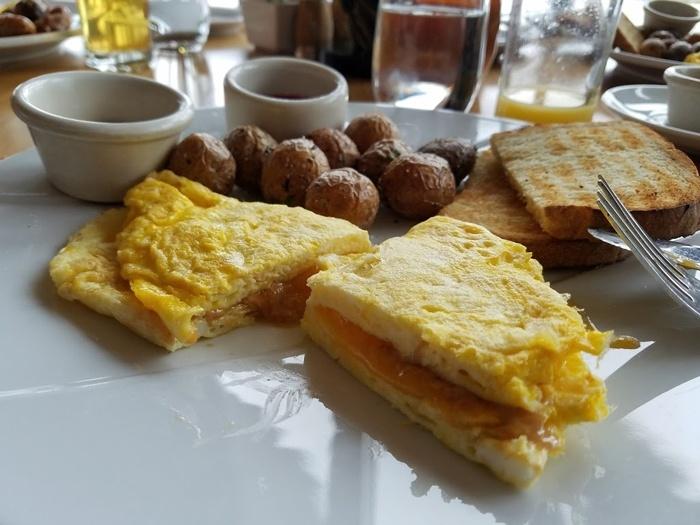 One thing that was clear is that the chef was not only very talented but also playful and imaginative. For instance - alongside classics like an oyster sampler or Cote de Boeuf Tomahawk were innovations such as the Roasted Duck Breast that featured Charred Peaches, Summer Squash, Figs, and Blue Cheese Potato Gratin. (we didn't try that because it was Halibut season and I'm a sucker for local, in season seafood!)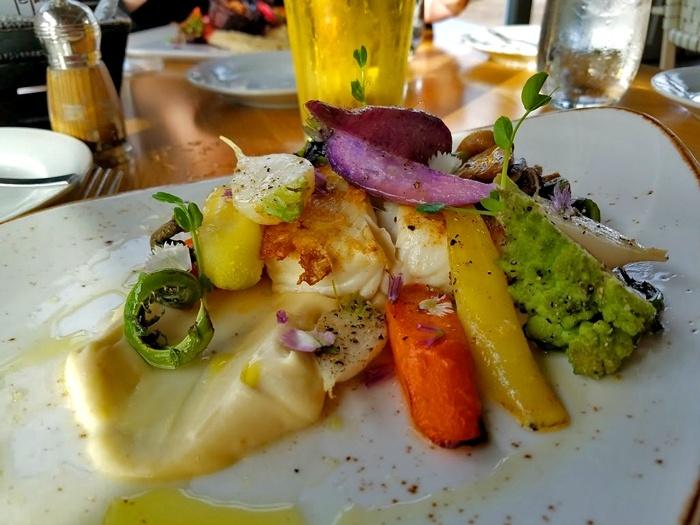 Executive Chef Bruno Feldeisen also likes to try things like this peanut butter omelet and popcorn popped up in strange places like the scallops. But, it worked and so that made the meal that much better. For some diners, these types of things are weird but to me, they are exciting since it shows that the chef has achieved a level of confidence and sophistication that he is willing to explore the boundaries.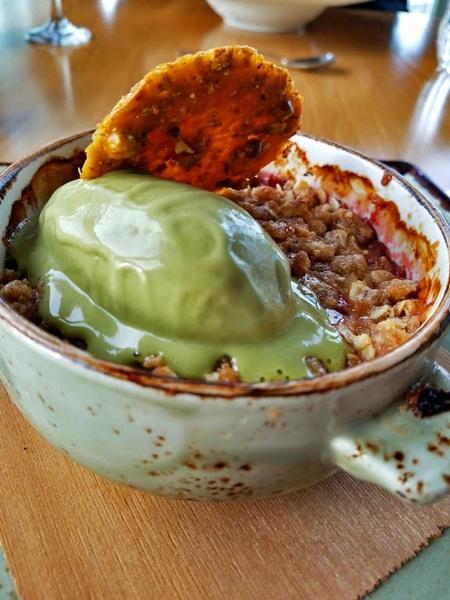 Chef Bruno Feldeisen has certainly reached that level, having worked as a chocolatier in Monaco under direction of Chef Alain Ducasse and later under Chef Susan Weaver at 57/75 at Four Seasons NY. He was named by Chocolatier Magazine as one of the Top Ten Pastry Chefs in America and was twice nominated for the James Beard Outstanding Pastry Award in 1997 and 1998.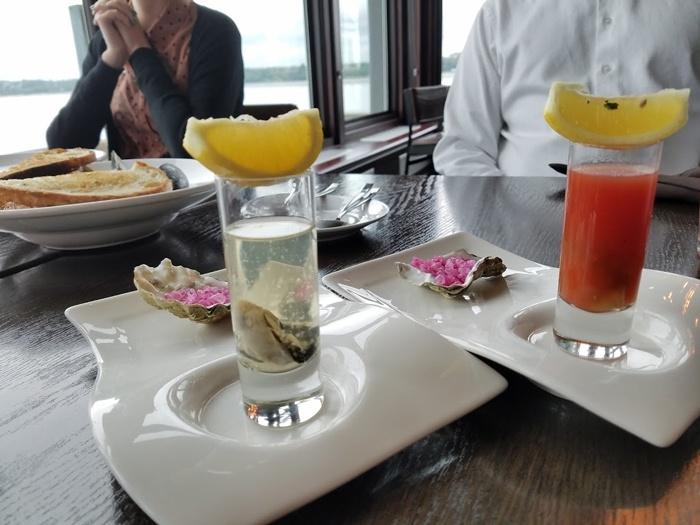 While he has an extraordinary background as a pastry chef, the menus at Packers and Pierside Kitchen were fantastic and the quality, quantity, and plating of each dish was far beyond what I expected.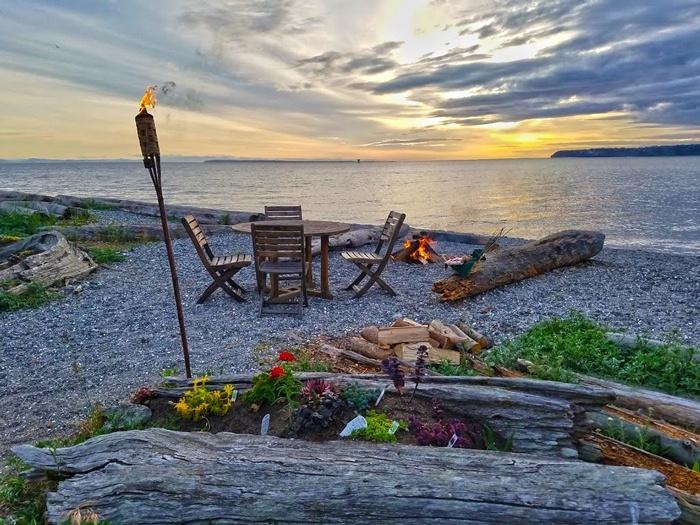 After dinner, they invited us out to a private bonfire on the beach in front of the hotel for a whiskey tasting and cigars followed by s'mores as we watched the sunset.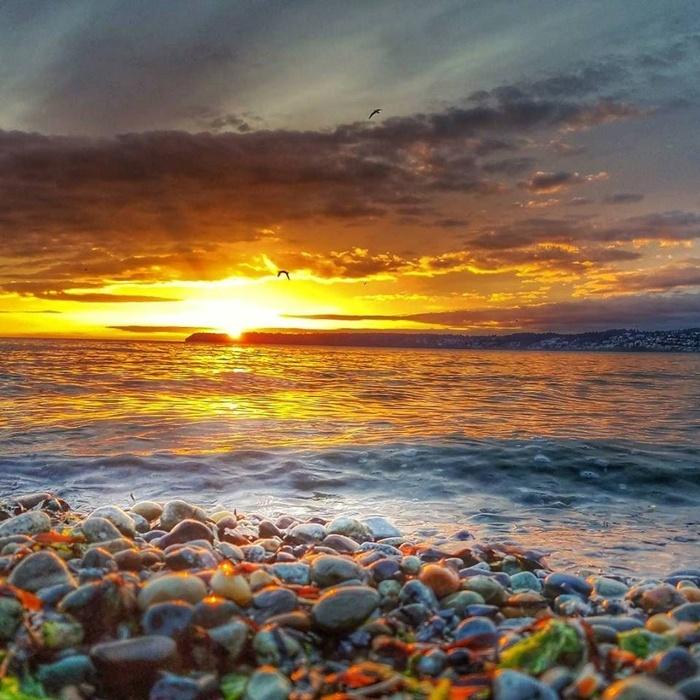 While this was a private experience just for Heather and I, other guests enjoyed a similar experience just down the beach from us. Guests wishing to include this as part of their romantic getaway though can arrange something similar.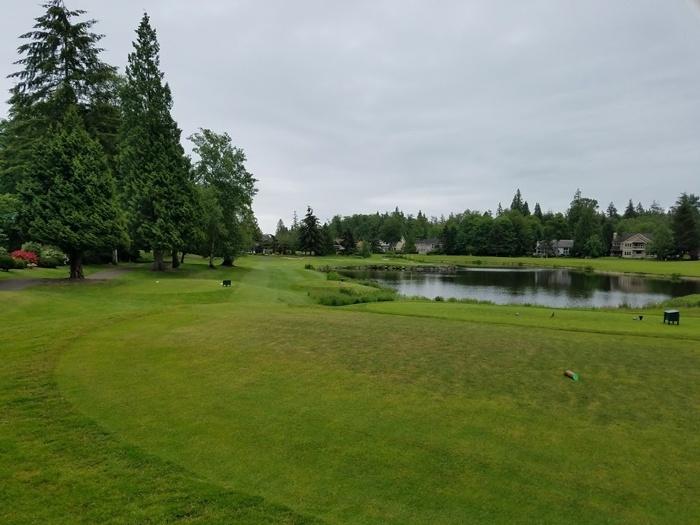 The next morning, while Heather relaxed in the spa, it was time for me to check out the two golf courses associated with Semiahmoo Resort. The first course, Semiahmoo Golf & Country Club is Washington State's #7 public course as rated by Golfweek in 2012 and features a 7,005-yard, tree-lined course designed to connect golfers to the natural surroundings of the Pacific North West.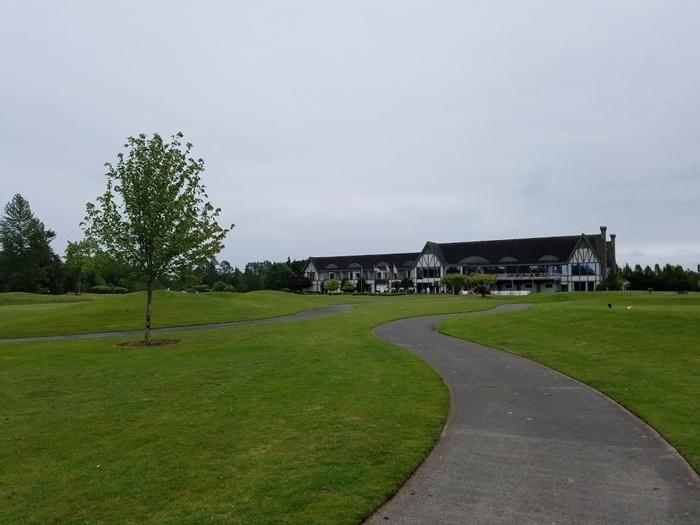 A little farther away is Loomis Trail Golf Club, ranked #5 public golf course in the state by Golfweek. It is also the only course in Washington State to make it into the national "Top 100" rankings. A canal and lake system brings water to all 18 holes, giving it one of the highest slope ratings in the state. Loomis Trail is public on even days of the month.
They also have a clubhouse that features private rooms that can be booked for groups such as bachelor parties, guys getaways, college reunions, and retirement parties giving guests the feeling of a truly private experience.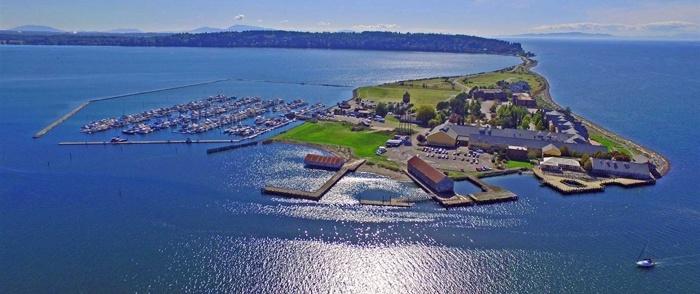 Words and photos simply can't do justice to the experience we had while visiting Semiahmoo. It's one of those places that was just so unexpectedly awesome that part of me wants to hide it and keep it a secret for myself and my close friends ... but you guys deserve to know about it, so please tell your friends and family!