I now know what it means to be a Vegas VIP - it is an experience unlike any other I've ever had the opportunity to experience and the best part was that I got to share it with 6 of my best friends and fellow bloggers!
We did a LOT of stuff in just three days, but this is the city where excess is normal and you can always recover once you get home. Our home base for the weekend was Aria but we also explored Mandalay Bay, Mirage, and Bellagio.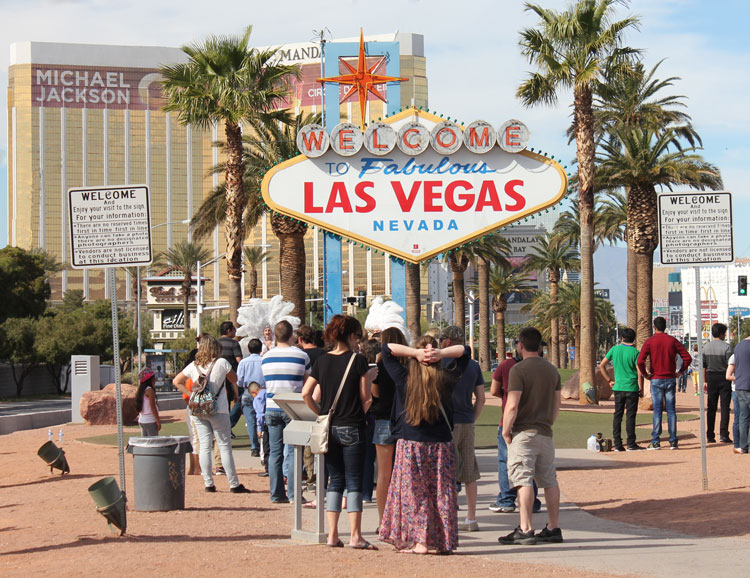 Las Vegas has changed tremendously over the past several years and frankly considering that many of my readers think of Vegas as one of the top destinations for a mancation or guys weekend, I am a little embarrassed that I haven't given more coverage to the city in the past. (Don't worry, I've got more coverage in the pipeline now though including more detail on the things we did during this trip). When I first visited the city, "Vegas" was a gambling town with $1.99 breakfasts, cheap prime rib dinners, and of course the fabled $1 giant hot dogs. Those days are long gone and so are the costumed knights at Excalibur and other themed resorts.
Today, the strip is dominated by luxury hotels offering five-star experiences and Aria Resort is the pinnacle of this "New Vegas" experience with ultra-chic decor, high-tech rooms, incredible food, and excellent service. This hotel happens to be located in the middle of the Vegas strip but it would not be out of place in a major city like New York, Chicago, or Los Angeles.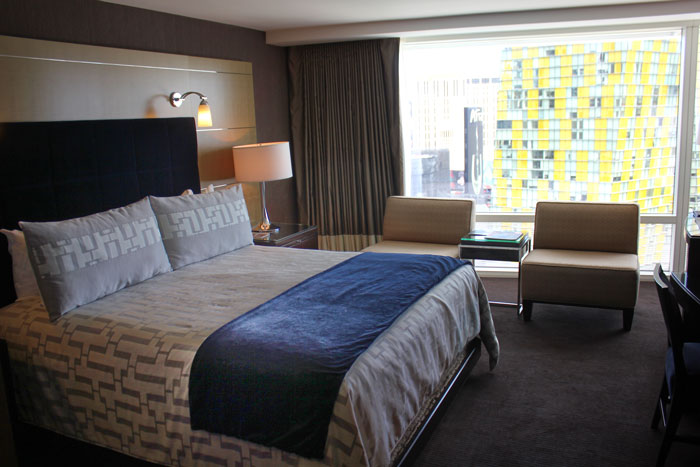 The first thing you discover as you enter the room is that the curtains pull back automatically to reveal the view of the strip and an well appointed room. This impressive entry sets the tone for the rest of your stay as they have taken mundane things like entering a hotel room and turned it into a luxury experience.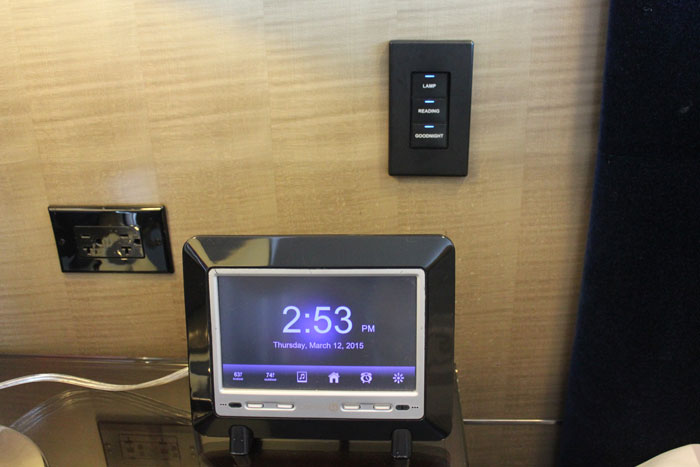 This is one of the most high-tech rooms that I have ever had the chance to stay in and everything was controlled by this tablet-like console, including the alarm clock that could be set to open your drapes at the appointed time for a more natural morning experience compared to a blaring alarm clock.
Despite the fact that I love gadgets and this was a very impressive system, I was left almost wishing for a simple "on / off" switch for the lights, but after a couple days I figured things out. (Now I am all set for my next stay!)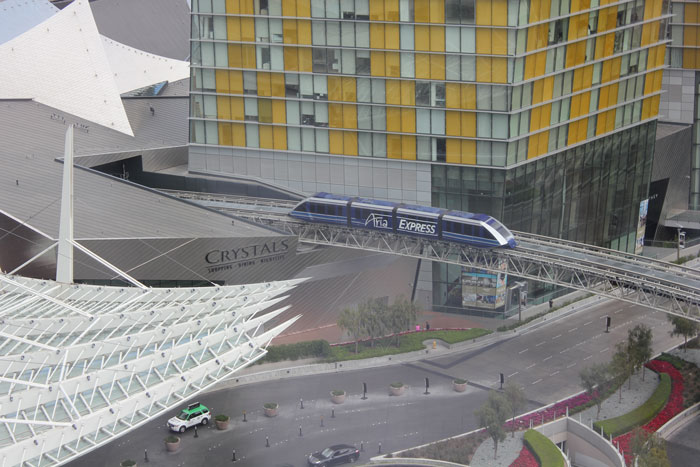 Here's another view out of my window of the Aria Express tram that goes between Bellagio and Monte Carlo.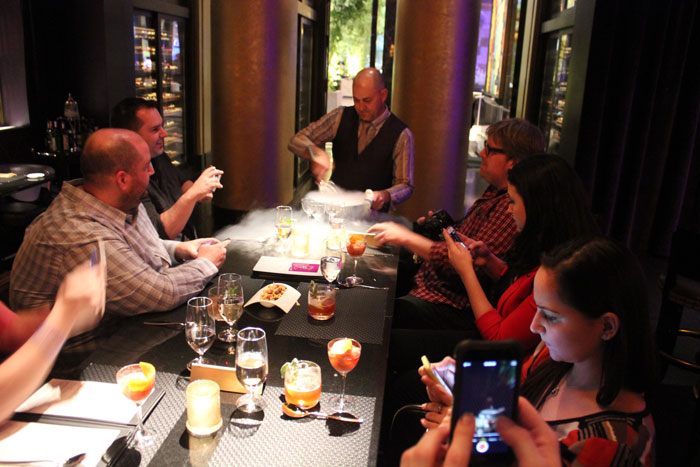 Our dinner the first night was at Sage. Located inside of Aria, it set the tone for the weekend with an amazing display of molecular-gastronomy applied to cocktails including this frozen cocktail made with liquid nitrogen and another that was served with tumblers inverted on charged barrel staves to capture the smoke that was then released when it was turned over to pour the cocktail into it and the real smoke mixed with the smokey whisky in the cocktail itself.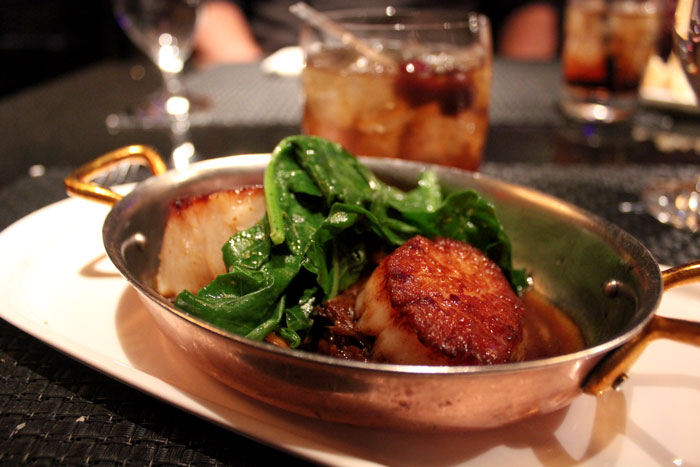 Food was among the best I've had at any restaurant, including these seared sea scallops with caramel.
The next day, for lunch it was time to check out FIVE50, Aria's pizza restaurant located right next to the sports book. If you are looking for plain pepperoni, this is NOT your place.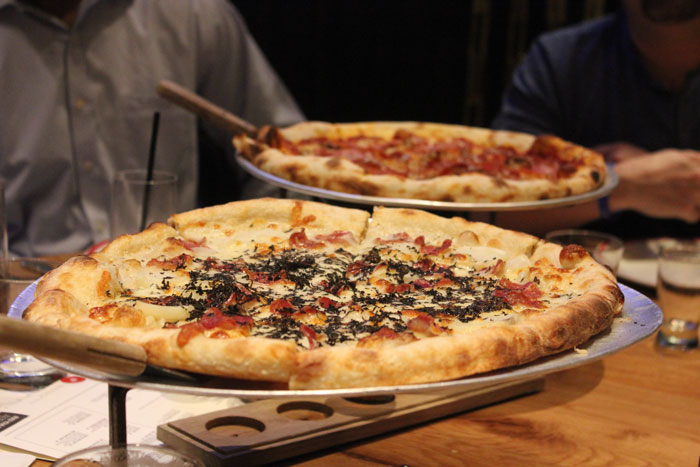 However, if you are looking for things like a white truffle pizza, and upscale appetizers, craft beer and alcoholic milkshakes then this is where you will want to spend some time. In fact, the food was so good here that I bought a pie to take home with us!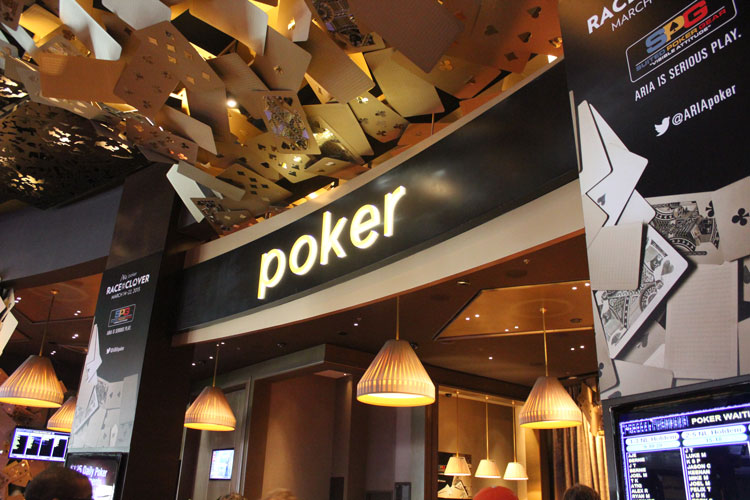 After lunch, we headed over to the Aria Poker room where our host organized a private tournament for us (with not real chips unfortunately) in the Ivey Poker Room which is normally reserved for super high buy-in guests.
Your's truly who has never really played poker before came in second to Daniel from Consumer Queen who won the trophy!
From card sharks to real sharks, it was time to head over to Shark Reef Aquarium at Mandalay Bay where we explored the deep ...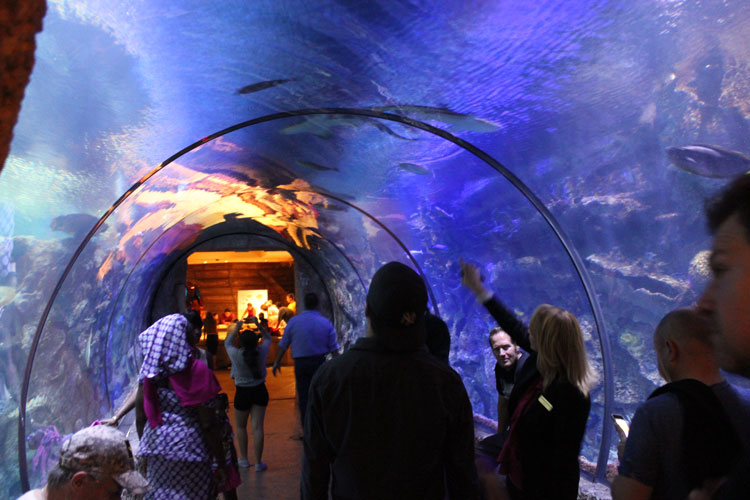 One of the unique aspects of this aquarium is that it is almost entirely focused on predators - from sharks to stingrays and pirahnas this was about as manly as you can get with fish :) The centerpiece is a 1.3 million gallon tank feauring a shipwreck teaming with all sorts of sharks and fish. In total, Shark Reef features more than 2,000 animals including 100 different species and 15 different types of sharks!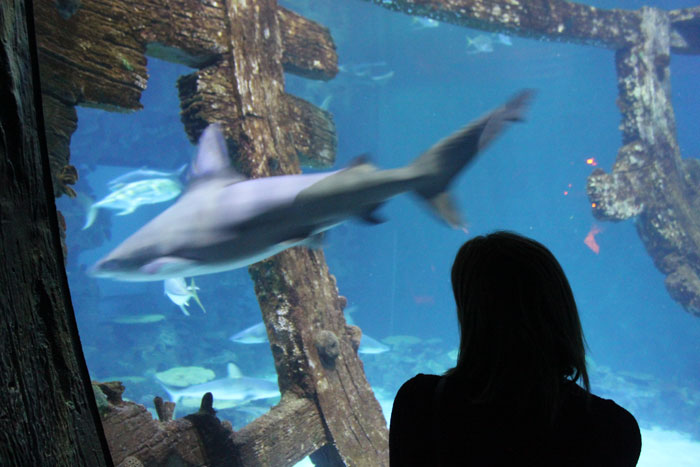 Seriously though, it is pretty cool and I'll be sharing more about it in the near future, including details on their program where you can actually go diving with the sharks!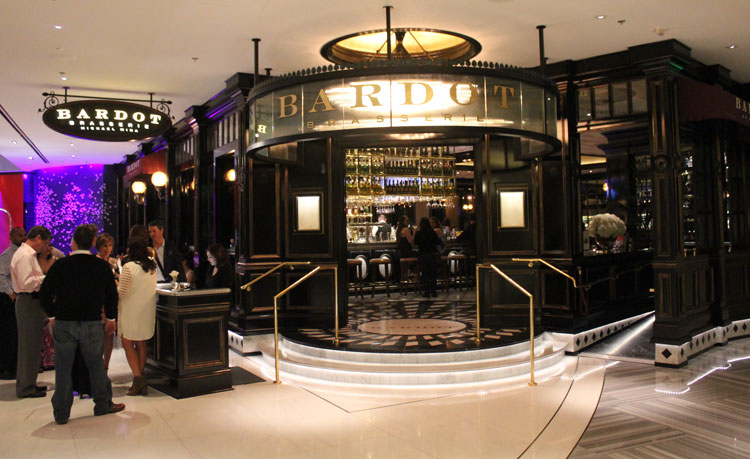 For dinner, we headed over to Bardot, a French Brasserie located in Aria that featured fantastic cocktails and food ranging from bone marrow appetizers to the skate wing below.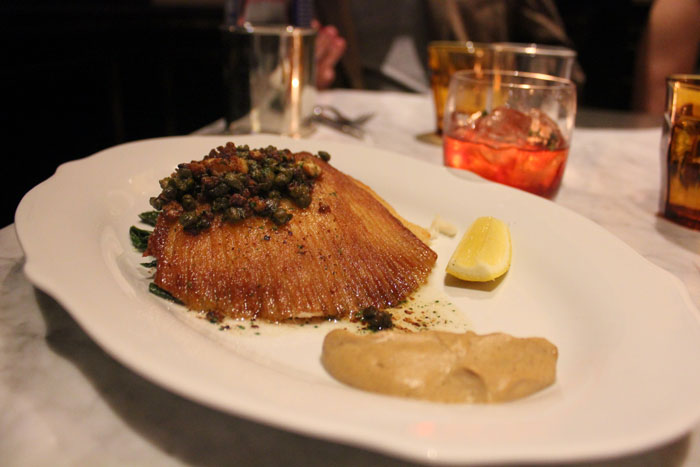 Everything was cooked perfectly and it was refreshing to try some different items on the menu.