When planning the mancation adventure of your dreams, it is important to look for ultimate experiences that you can only get in certain areas. For instance, there's only one Las Vegas, only one Munich. While you can get similar experiences in other places, this is your ultimate mancation adventure and you want to make sure that it is so amazing that your friends want to join you no matter what the cost!
Are you ready? It is time to start planning your next amazing mancation adventure.
From Germany to Hawaii and all places in between, we searched our archives for the most amazing ideas and picked these ten mancation ideas as the ultimate. The important thing for all of these ideas is that it is something awesome that will spark legendary stories to impress the guys that didn't go, for years to come. So, let's get started ...
Corvettes and Poker in Las Vegas
Grab the guys and head to Vegas for a weekend of fun filled with nights of high-stakes poker action followed by days spent racing cars. Vegas has a huge variety of driving experiences available from exotic rentals to supercar driving experiences. However, the ultimate would be to visit Spring Mountain Motor Resort for their Corvette Performance Driving School. This isn't just a fantasy car experience - this is your chance to learn the ins and outs of how to drive real cars ... really fast!
We spent a day here recently and it blew my mind. Not only was this an opportunity to drive a few different versions of one of the world's top performance cars - but I actually learned new skills too. The school offers a few different lesson plans, but it combines track time with racing theory learned in the classroom.
While we got to test our skills on the track in the amazing Corvette ZR1 (starting at $121,000 and powered by 755 hp!) Our mancation experience ended with a chance to ride along on a "hot lap" with one of the instructors to see just how much further our skills needed to come to be a true race car driver!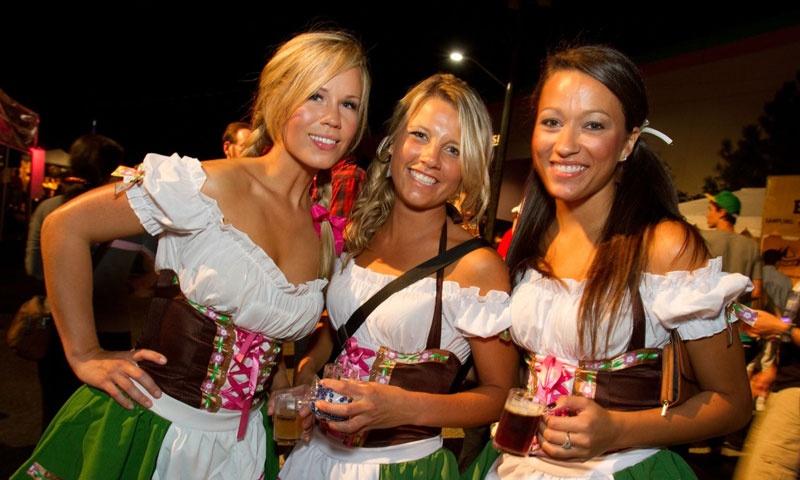 Jager Shotskis, Beer and Dirndls at Munich Oktoberfest
We have to start here in Germany where Jagermeister came from and I can't think of any better mancation idea than a trip to Munich Oktoberfest! From Jager shot skis with your best friends to chatting with frauleins in dirndls and noshing on huge Bavarian pretzels, sausages, and pork shank.
More than 7 million liters of beer are consumed during this 16-day celebration, but we think a Jager shot is the perfect toast to having taken the trip and experienced something that most of your friends will wish they had joined you on!
Exotic Animal Hunting in Tennessee
Your inner hunters deserve to hunt the ultimate prey and while you can travel the world searching for exotic animals, there are places right here in the United States like the Wilderness Hunting Lodge in Tennessee that offer a range of exotic animal hunts from Elk, Bison, and Razorback Wild Boar to Black Hawaiian and Mouflon Rams, Sika Deer and Aoudad.
Not a hunter, no worries - you can join your buddies for a shot in the lodge after returning from the 3,000+ acre ranch. Even better is that the professional crew will take care of the game and they even offer taxidermy services so you can take your trophy home.

Sun Kissed Beaches and Nightclubs in Ibiza
All night parties followed by people watching on the beach at Ibiza, the Spanish version of Cancun is something that only real men should attempt and if the thrill of partying in the US and the Caribbean has lost its thrill than this international party scene in the warm waters of the Mediterranean certainly deserves your consideration.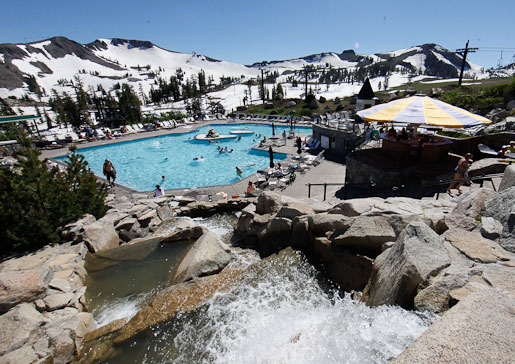 Squaw Valley High Camp
One of the coolest spots in the world is the Squaw Valley High Camp - set 8,200 feet above sea level, this resort at the top of Squaw Valley features an 18-hole disc golf course, tennis court, swimming pool and hot tub, and of course ample sun deck to chill out and relax.

Indie Rock Shows in Austin
Stickers across the city say "Keep Austin Weird" and we agree. This is a city that loves its independent music and has some of the greatest bars (as well as BBQ) in the world. If you aren't into rock - don't worry there is plenty of party music, hip hop, and pretty much any other form you could imagine in this town who's music scene rivals even Nashville. If you still need a "reason" to visit, how about South By Southwest or Austin City Limits?

Salmon Fishing in Alaska
Whether you do it from the back of a king salmon boat, fly fishing in a stream, alone with friends, or lead by a guide from a 4-star resort fishing in Alaska is absolutely one of those mancation ideas that can be considered an achievement among men.

In the Pits at the Indy 500
The "Greatest Spectacle in Racing" deserves a great drink to celebrate a successful day of high-speed auto racing where generations of men have gone and watched heros be born. The Indianapolis 500 is a race like no other on earth, with a spirit that transcends auto racing to become an event where men will gather to share stories and watch some of the most advanced technology in the world fight for supremacy and the right to drink the ice cold milk after driving 500 miles at 200+ miles per hour.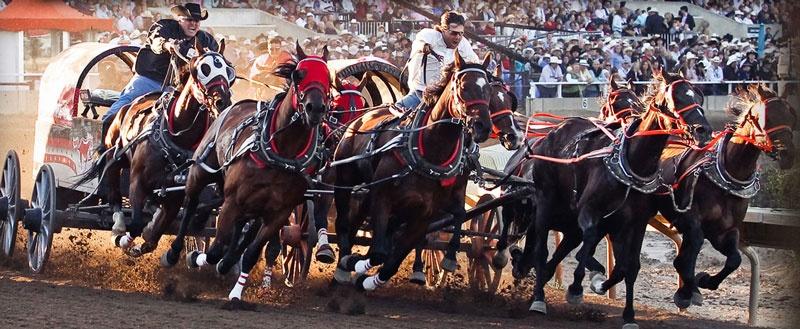 Be Real Cowboys at Calgary Stampede
Part county fair, part wild west adventure, the Calgary Stampede is an adventure that draws "Real Men" from around the world as they compete in rodeo events as well as the famous Rangeland Derby where they race what is essentially wild west-style horse drawn chuck wagons. Of course, there is tons of food including the famous Double Bacon Corn Dog, Banana Bacon Ear, Deep Fried Doritos, and Chocolate Dipped Jalapenos for desert.

Rainforest to Reef Adventure in Oahu
Forget lounging on the beach and sipping mai tais, how about exploring a full day adventure of hiking, biking, sailing, and snorkeling in Hawaii?
Don't worry, the beach will still be there when you get back!
Which of these mancation ideas fits your style best?