We just got back from Austin, Texas and think you should plan a getaway there yourself as well! This is a fantastic destination if you are looking for music, bbq and a bit of Texas cowboy culture blended with LA and San Francisco tech style.
What To Do In Austin?
Austin is a city that I've visited a few times and always wonder why I don't visit more often. It's a fantastic city that is vibrant and full of excitement. It's a weird little place where country music and cowboys mix with hipsters and tech geeks. It also has one of the best music and food scenes in the United States. Let's take a look at what to do in Austin.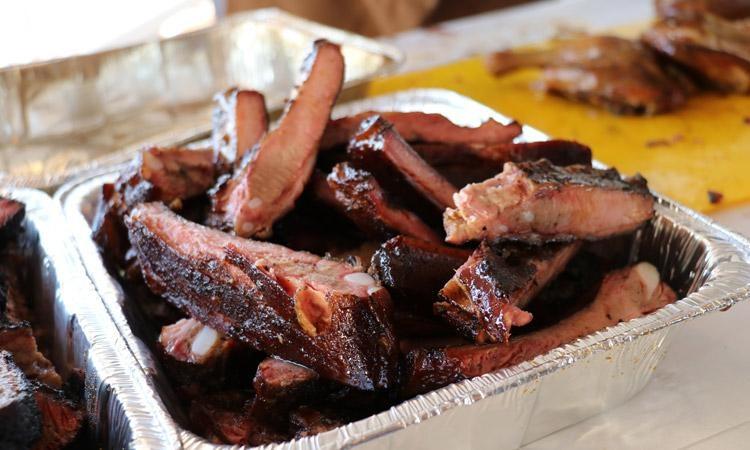 Eat Some BBQ!
Austin is probably one of the best places in the country to visit if you are looking to experience great BBQ. Not only are there simply a lot of places to eat BBQ … the places here are legendary worldwide for their flavor and personality. For instance, in Austin itself, you have joints like Stubb's BBQ (celebrating 50 years in 2018), La Barbecue, and Franklin Barbecue where President Obama visited in 2014 and was one of the few to ever be allowed to skip the hours-long line to get in.
However, just south of Austin is Lockhart, the self-proclaimed BBQ Capital of Texas. Here in this small town of only 13,000 people, you'll find even more legendary BBQ restaurants including Black's BBQ – the oldest continuously operated BBQ restaurant in Texas, Kreuz Market, and Smitty's Market.
If you are looking to really experience the art of BBQ though, make sure to check out Brisket U. These three-hour classes are held select weekends at various Austin breweries and you'll get to learn all the secrets that you can only get from a real pitmaster.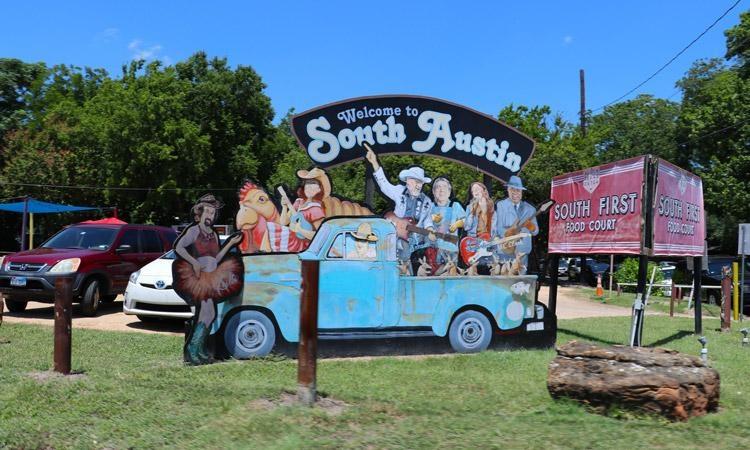 Food Truck Parks!
If you need a break from brisket and beef ribs, you should visit one of Austin's Food Truck Parks. As you can imagine, you'll find a huge diversity of cuisines represented here from Tacos and Burgers to Asian, Mexican, Middle Eastern, Vegan, and yes … even BBQ!
While not quite as impressive as Portland, Oregon Food Truck Pods – trucks here in Austin gather together in parks so you can stop by and browse, sample, and assemble a meal that might include pot stickers, followed by kebabs, and then banana pudding for dessert. That's one of my favorite parts of visiting parks like this. You have a huge variety of options when it comes to what to eat.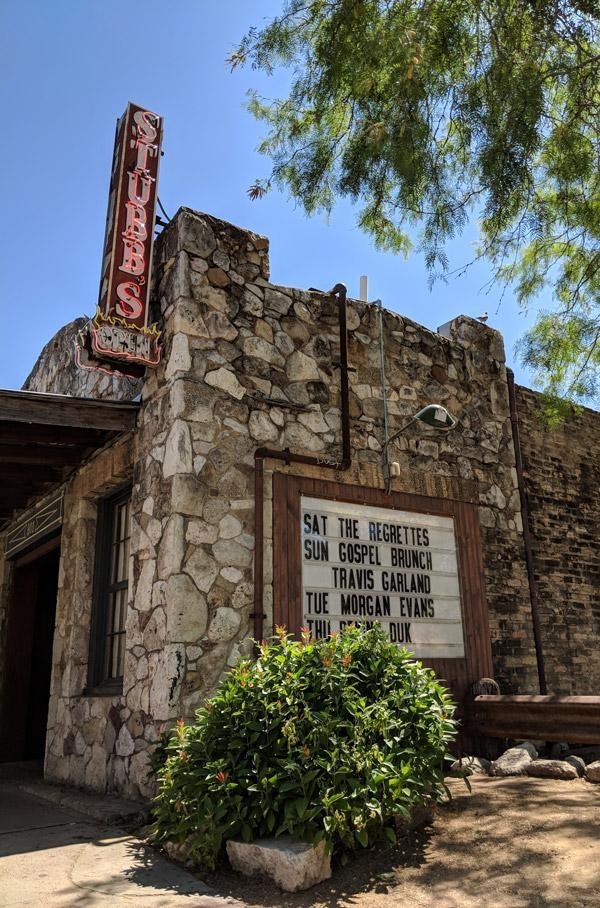 Music!
While food might bring you to Austin, music is what is going to keep you here. In 1991 the city council even proclaimed the city the Live Music Capital of the World. It seems like virtually any place where a guy with a guitar can set up there will be music performed. This ranges from televised concerts like Austin City Limits to venues like Stubb's BBQ and places like The Continental Club which since opening in 1955 has hosted Led Zeppelin's Robert Plant and ZZ Top's Billy Gibbons in a venue who's capacity is only 200 people.
Other venues to visit include The Mohawk, and Atone's for blues and roots music.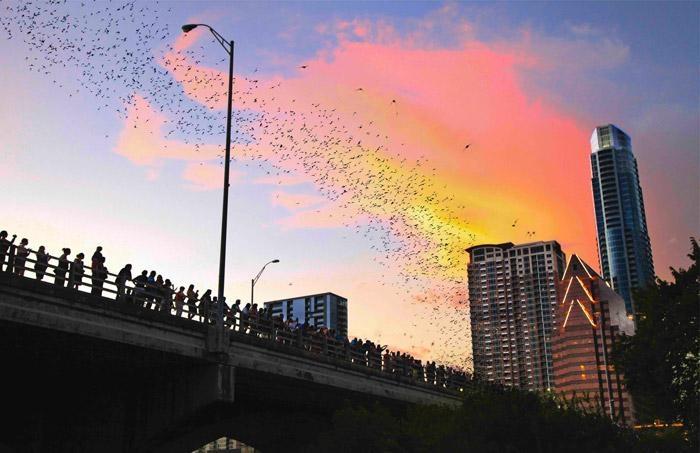 Get A Little Weird in Austin!
The phrase Keep Austin Weird is a rallying cry to avoid changing the eclectic and unique personality of this Texas town that has grown rapidly over the past several decades. Luckily, there's still some weird and fun stuff left for you go explore here.
For instance, people here flock to the Congress Ave bridge during "bat season" to witness the largest urban bat colony in North America take flight at dusk. Even better, since it's a bridge over the Colorado River you can even witness it while sitting in a kayak below the colony!
If bats aren't your thing, you can drive by the Cathedral of Junk, explore Neon Art, or play Chicken Shit Bingo at the Little Longhorn Saloon. And yes … it involves a chicken, a bingo board and lots of cheering if it poops on your square!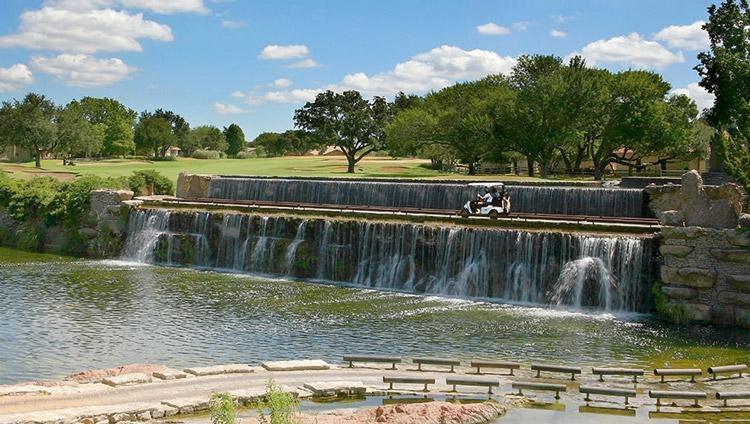 Golf!
Austin is the gateway to Texas Hill Country and that means that you'll find a variety of terrain here that goes beyond the flat planes you might expect from golf in Texas. Austin boasts big name designers like Tom Fazio and Robert Trent Jones who have designed courses here and there's something for everyone from those looking for high-end resort courses to more affordable public options.
Some of our top picks include the Slick Rock course at Horseshoe Bay Resort where you can drive your cart along a 35' waterfall to their Par 4 14th hole, Delaware Springs Golf Course, and Falconhead Golf Course.
Shopping!
While not typically a destination highlight that guys are looking for, Austin is pretty impressive when it comes to men's clothing stores. This includes STAG Provisions for Men and Bonobos for fun casual men's wear as well as Uncommon Objects where you will find a collection assembled by 24 different collectors.
Circuit of the Americas!
Simply put, Circuit of the Americas is one of the best race tracks in the United States today. It is used for Indy Car and F1 as well as IMSA races and the facilities are first class. While we'd vote to visit on a race weekend for the most excitement, you'll also find concerts, the Audi Driving Experience, Formula Americas experience, and one of the top karting tracks here too.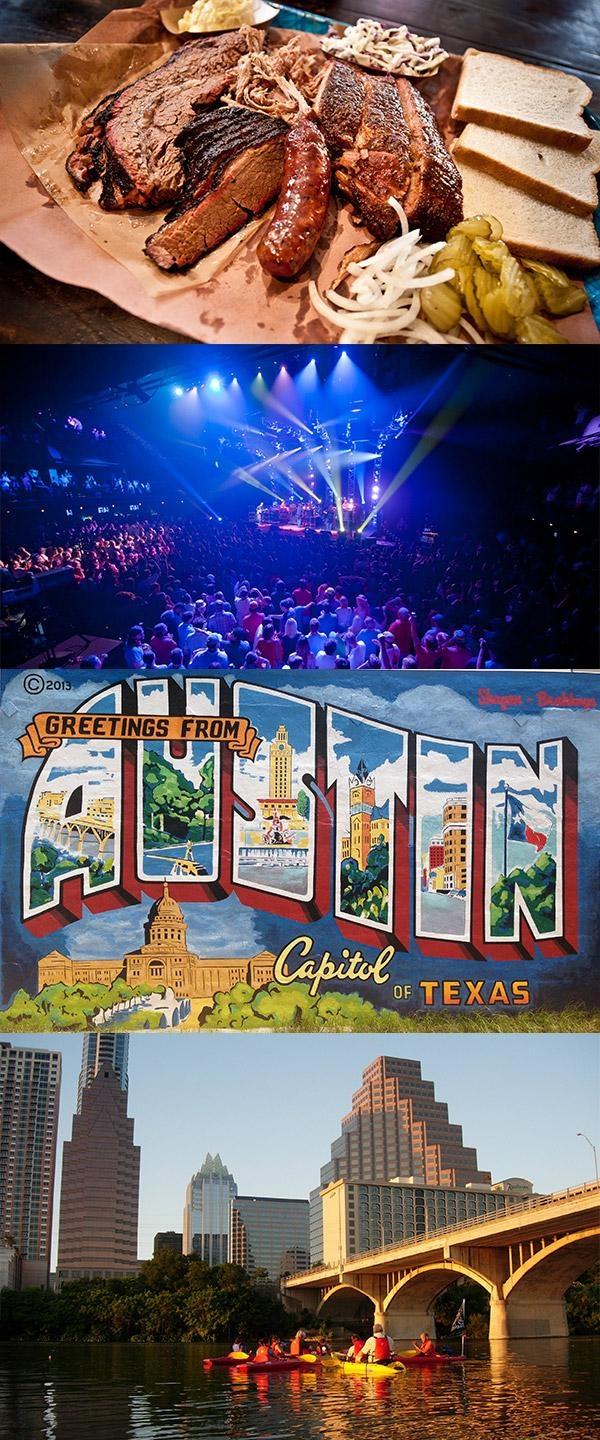 What's Your Favorite Thing to do in Austin Texas?
Let us know and we'll add it to the guide if we agree that it's something awesome that guys will enjoy when they visit Austin.