Every metropolis has the things which make it specific. If we talk about Toronto, the biggest Canadian city, there are numerous things which can be seen and experienced. Toronto is the Canadian capital of culture, technology and entertainment and truly a world-class city that you should consider visiting. From sports teams like Maple Leafs, Raptors and The Toronto Blue Jays, to the Hockey Hall of Fame, as well as fishing, kyaking, and sailing on the lake. There are tons of great activities for guys in this city just over the border.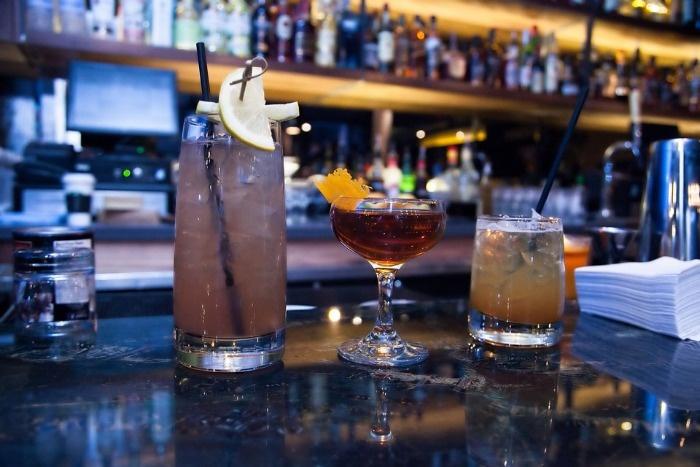 Cocktails and Tradition
This is a city with large variety of content. Whatever you would like to do, you can do it in this city. There are numerous bars, lounges and night clubs which open their doors to local people and visitors alike. One thing which makes this city specific is its cocktail bar offer. There are many bars which are keeping touch with global trends and at the same time, they are trying to provide a local flavor to already established recipes. That being said, you can expect a completely different experience when visiting one of these establishments. One bar is quite renowned for its cocktails and stiff drinks offer. This bar is called D.W. Alexander, one of the best Toronto bars. This place has beautiful interior resembling a gentleman's study. Everything in this place is trying to take you back in 19th century, from cocktails to menu and finally, bar itself. Pleasant staff only adds to flavor of the cocktails making the entire experience complete.

Canadian Whiskey
Toronto and Canada are famous for their regional type of whiskey, the Canadian whiskey. It is only logical that local population prefers stiff liquors given how low temperature can fall during winter and autumn. As the time passed and society became more global so did new types of alcohol make their way to Canadian market and bars. Today, there are numerous, specialized bars that serve mainly one type of drink. You can visit bars with only vodka, whiskey or tequila in their offer and enjoy multiple brands of your favorite drink.
Today, this heritage has created a shopping and entertainment district in downtown Toronto called the Distillery District where you will find the former Gooderham and Worts Distillery (later Hiram Walker) has been taken over by by more than 80 shops including tons of restaurants, brew pubs, and bars.
Nightclubs
Similarly to everything else, Toronto's night clubs are among the best in the world. This is only expected from a city and country with such a high living standard. You can choose between many luxurious night clubs in which you will be treated like a king. Besides that, there are many clubs which have interior theme as their trump card. In that regard, you can go to pool clubs, clubs which are situated on top of the building or bars with other, interesting topics. Naturally, when it comes to music, every establishment is trying to be unique and provide something new in comparison to their competition. You can go and enjoy rock, pop, R&B and different types of electronic music.