Father and Son Weekend Trip Ideas in Atlanta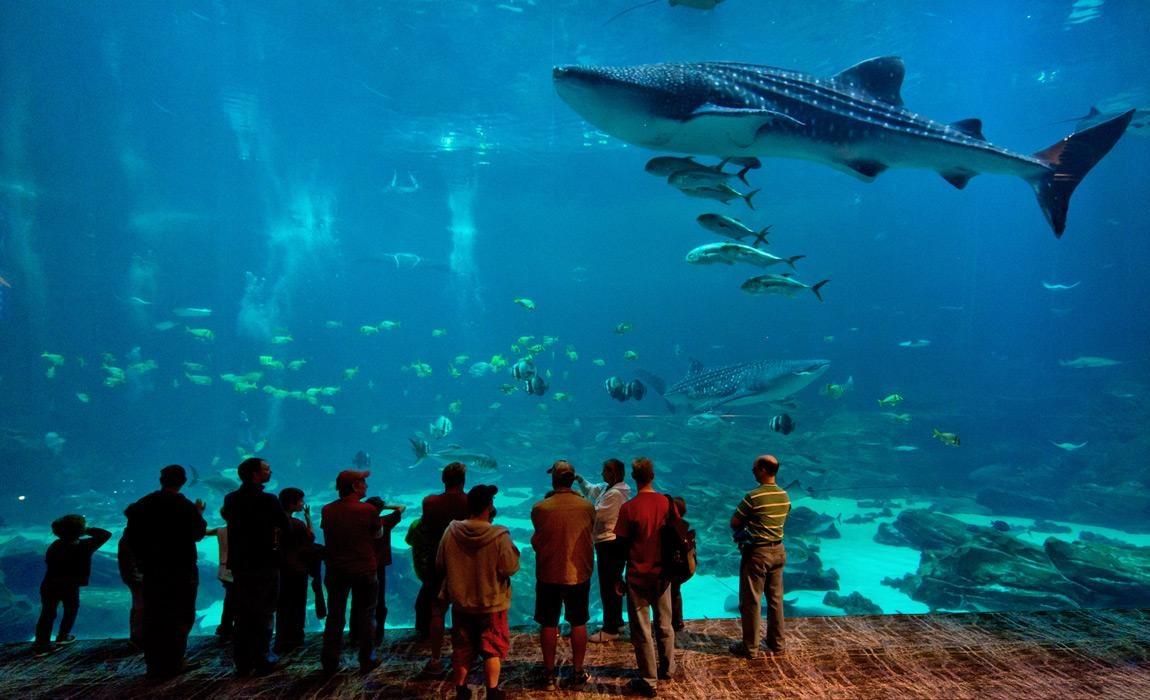 We make money from support by sponsors, advertisers, and affiliate partners. As an Amazon Associate I earn from qualifying purchases.
When it comes to planning a father and son weekend getaway, it's important to have a good mix of options including education and heritage as well as just down right fun. Atlanta is one of those cities that has tons of opportunities like that! From fun learning at the World of Coca Cola and CNN Center to thrill rides at Six Flags, your guys weekend in Atlanta is going to be one to remember.
Atlanta is the most populous municipality and the capital city of the state of Georgia in the U.S. With an approximated 2017 population of 485, 290, it's the economic and cultural core of the Atlanta metropolitan region. It's home to 5.8 million individuals and the ninth most significant metropolitan area in the U.S. Its small section of the Atlanta city expands eastward into Dekalb County. The following features make Atlanta the best city for father and son guys getaway.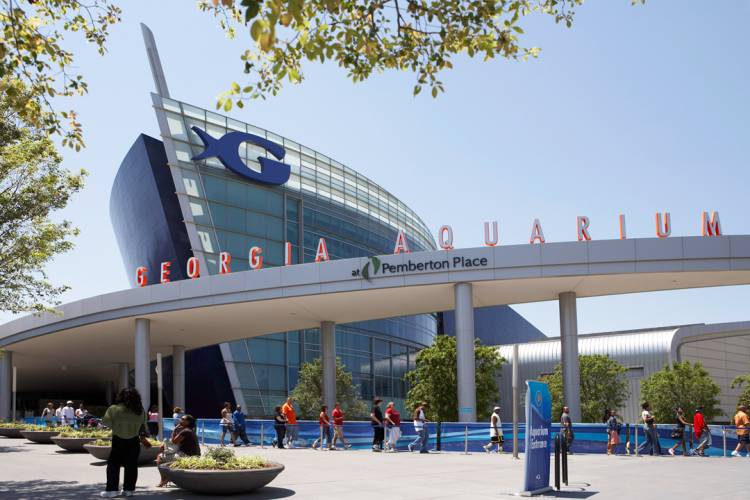 Georgia Aquarium
While in Atlanta, father and son can visit Georgia Aquarium. It is the largest aquarium globally and has a natural claim to fame. It also boasts a 10 million gallon play area for all kinds of marine animals including penguins, beluga whales, sharks, dolphins and more.
Fernbank Museum of Natural History
Another place to visit while in Atlanta is Fernbank Museum of Natural History. Here, father and son can encounter a world of adventure filled with live animals, dinosaurs, and cultural artifacts. They can also go for walks exploring the outdoor adventures. Centennial Olympic Park Centennial Olympic Park is another place to visit while in Atlanta. It was built to be a meeting location for the Olympic Games during the year 1996. It is a verdant oasis which serves both tourists and locals. It hosts several activities including concerts, charity walks, and more.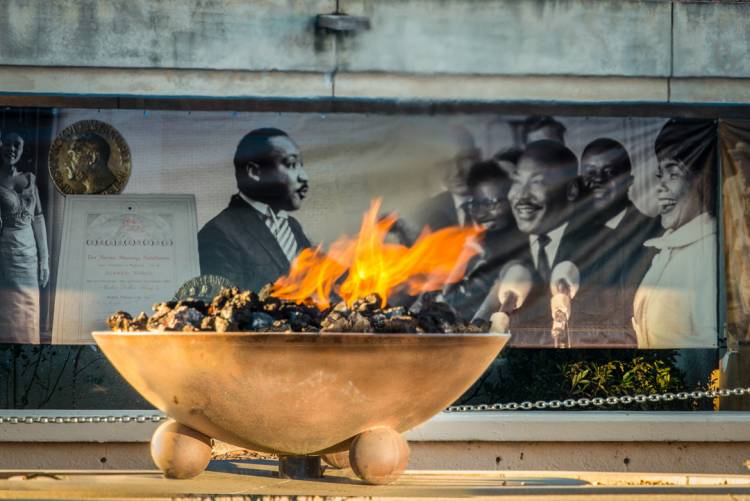 Martin Luther King Jr. National Historic Site
Martin Luther King Jr. National Historic Site is another place father and son can visit while in Atlanta. They can learn regarding Martin Luther King Jr. and pay tribute to him there. The place was started in 1980 to celebrate the work of Dr. King. In 1982, the King Center was completed and dedicated. It houses the monument of Dr. King.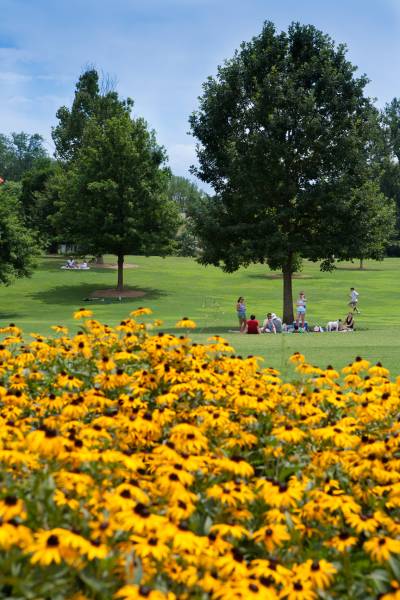 Piedmont Park
Piedmont Park is another place father and son can visit while in Atlanta city. Since 1904, the park has motivated guests to engage with Mother Nature. The park is also used for a broad variety of occasions including festivals, fitness camps, and other projects.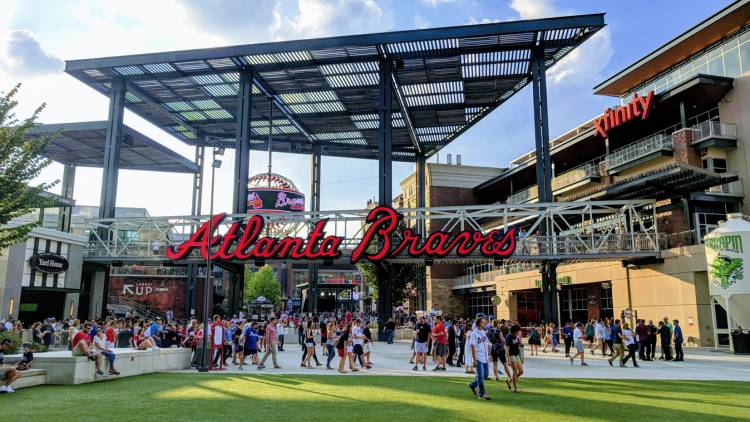 Atlanta Professional Sports
Atlanta Professional Sports is another place father and son can visit while in Atlanta. Atlanta is home to many key league games teams. Depending on the time they visit Atlanta, they can cheer on the NFL's Falcons, Hawks of the NBA, and MLB Braves. Plus Atlanta is home to the College Football Hall of Fame - one of my favorite hall of fame museums that I've visited.
Center for Civil and Human Rights
Center for Civil and Human Rights is another site to visit while in Atlanta. It is a cultural entertainment situated near the World of Coca-Cola and Georgia Aquarium. It seeks to associate the "American Civil Rights Movement" to the current "Global Human Rights Movement." In conclusion, if you love traveling, Atlanta is the place to go as it has plenty of things to offer.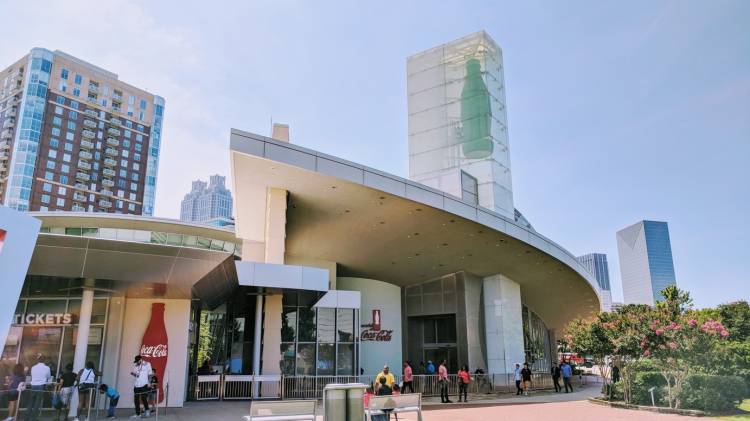 World of Coca-Cola
If you love Coke or have ever wondered what Coke might taste like in other countries, the World of Coca-Cola is the place to go. It's the ultimate fan site plus there's plenty of samples to taste here too!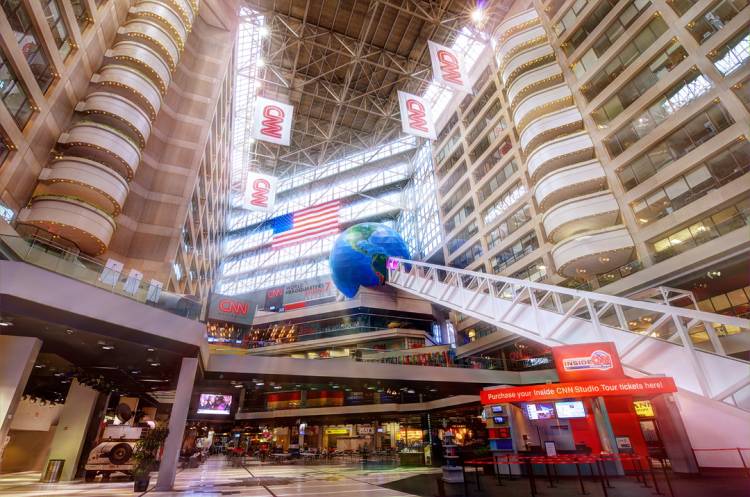 CNN Center
CNN Center is the World Headquarters for CNN. Here you can get a behind the scene tour of the CNN studio including a look at how a live broadcast is produced. If your son is an aspiring newscaster, this is a great place to visit and fuel his ambition.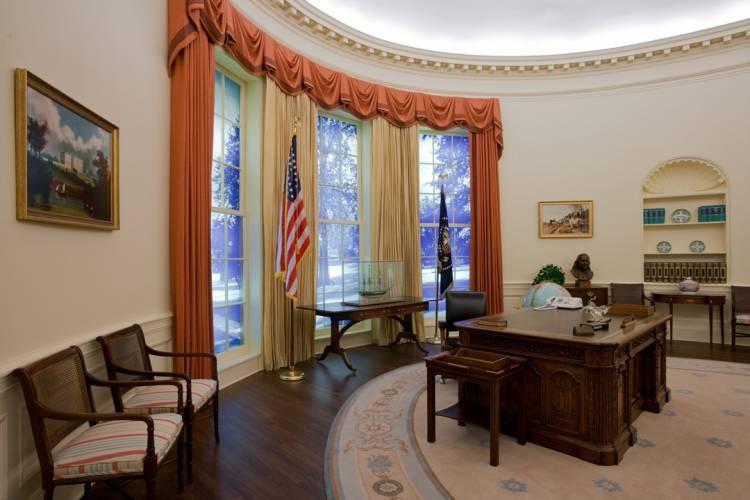 Jimmy Carter Presidential Library and Museum
The Jimmy Carter Presidential Library is another great place to visit and spark conversations about current events as you explore exhibits together. Highlights of the museum include a life-sized replica of the Oval Office, a walk-through cabin setting for the Camp David Meetings, and various artifacts and memorabilia from his time in office.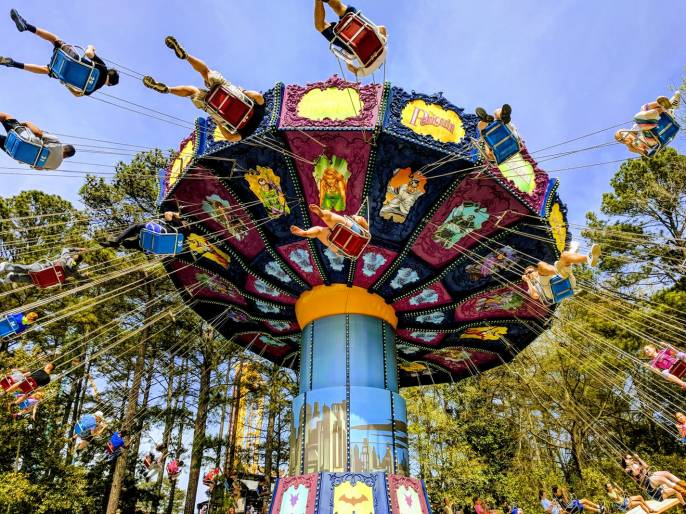 Six Flags Over Georgia
Sometimes you just need to let loose and have fun. Leave politics, history, and current events behind as you swing and fly through the air on rides at Six Flags Over Georgia.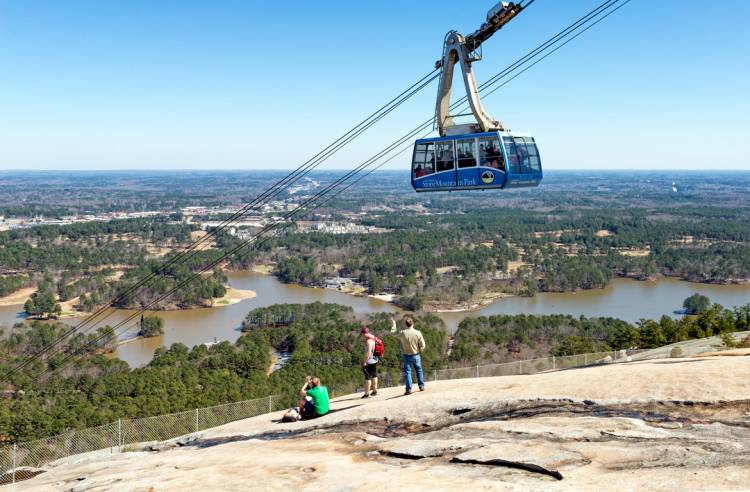 Stone Mountain Park and Memorial
Last, but certainly not least ... Stone Mountain is a bit of a controversial destination these days and that is unfortunate. In an era where we are working to erase symbols of Southern Civil War heros, this park featuring a giant relief of Confederate President Jefferson Davis, and Generals Robert E. Lee and Thomas J. "Stonewall" Jackson, has become a controversial destination. My personal view is that this - like so many other things I've highlighted above - offers you a great opportunity to have a discussion with your son about race and civil rights history. Help him understand the history of this country and why things are different today. This is an important part of being a dad and your son will look up to you and appreciate the opportunity to ask questions.
However, don't make your visit here boring! Stone Mountain park is full of fun stuff to see and do including a spectacular laser show and the Summit Skyride where you can get a fantastic view of the surrounding land.
Written by

James Hills

Page Views: 3878