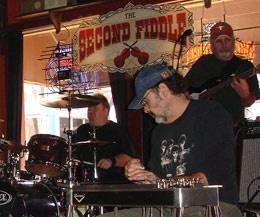 If you are considering a visit to Nashville for your next guys weekend, there is a good chance that you are a country music fan. Make sure that the Grand Ole Opry is on your list of things to do!
Man Tripping just got back from a tour of not just the current Grand Ole Opry House, but also the Ryman Auditorium (former home of the Opry), Bluebird Cafe, Country Music Hall of Fame, and we even recorded a song at the historic RCA Studio B where Elvis and tons of others have recorded songs.
While our trip was sponsored by the Grand Ole Opry, the awesome thing about this trip is that pretty much everything we experienced you can do too!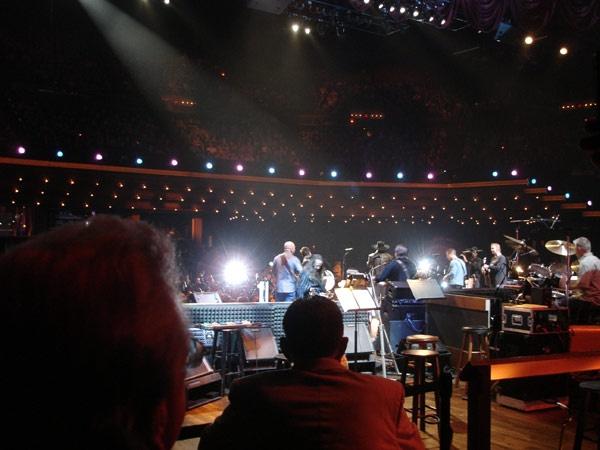 Grand Ole Opry:
The Grand Ole Opry is both a place and an event. Originally the Opry was just a radio show when it was first called the Opry in 1927. It has since grown to be the "Show that made country music famous". While many places tend to brag about their importance to history, this claim is probably well deserved. Today, the Grand Ole Opry serves as a radio show, performance, and a center of gravity around which the country music world rotates.
Unlike traditional concerts where you have an opening act and then the headliner, at Opry shows have four segments, each with a host and 4 performance acts (2 when the Opry is that the Ryman). These acts include old-timey classic country, comedy, and bluegrass, as well as today's hottest acts. On the night we went, we got to see Little Jimmy Dickens, Montgomery Gentry, Trace Adkins, Oak Ridge Boys, and the first Opry performance of rising star, Mallary Hope.
The Grand Ole Opry House also offers tours, but the dates and times tend to fluctuate, so check out the Opry tickets page for the most current information and Grand Ole Opry packages.
Tickets for the Grand Ole Opry tours include backstage and onstage access where you can even stand in the circle of wood from the original Ryman Auditorium's stage and pretend that you are tonight's act.
Ryman Auditorium:
Also known as the "Mother Home of Country Music", the Ryman Auditorium also serves as the off-season home of the Grand Ole Opry. Public tours are offered through the Country Music Hall of Fame, and there are also several tourist activities including an opportunity to record a song on the Ryman Auditorium stage.
The Ryman was originally a church, and so the seats are wooden pews and there is even stained glass in the back!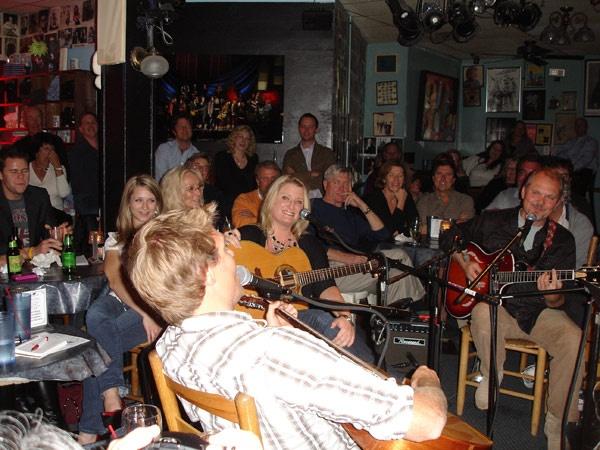 Bluebird Cafe:
Nashville's The Bluebird Cafe was absolutely one of the highlights of our trip as it was an opportunity to experience the Nashville Music scene in a deeply intimate way with the distance between you and the performers less than 10 feet away and unlike the local corner bar you might be familiar with, at Bluebird it is about the music - not the beer!
On the night we went, we were privileged to hear Kent Blazy, Chris Wallin, Cory Batten and Karyn Rochelle - song writers yes, but fantastic performers too! While you might not recognize their names, these four are responsible for writing music for stars including Blake Shelton, Trisha Yearwood, and even Garth Brooks. Also, Karyn Rochelle is currently recording her own album that is being co-produced with Garth Brooks - so watch out for her soon!
Historic RCA Studio B:
Ever wondered what it would be like to play the piano that Elvis played? How about what it would be like to record a song in a real working studio that has been the birthplace of more than 1,000 hit records since 1957. Well this is the place to go then! It really doesn't matter if you are a country music fan or just a fan of music history, a visit to RCA Studio B transcends genres since performers like Elvis and Willie Nelson are as well recognized as any rock or pop star today.
Tickets are purchased through the Country Music Hall of Fame. For group tours (minimum of 10 people - call for details), you can even record a song to take home as a souvenir. I would share ours here on Man Tripping, but I don't think you want to hear it :)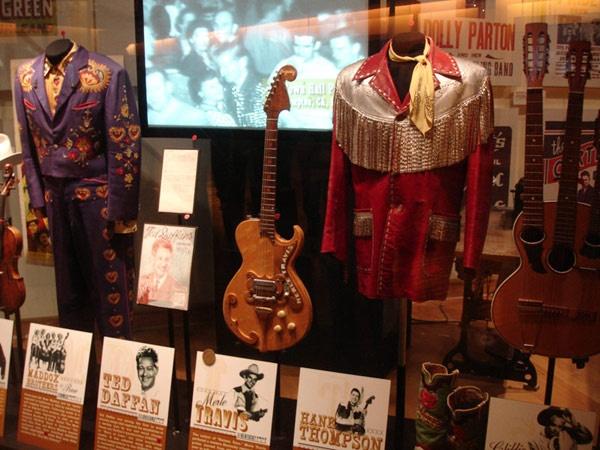 Country Music Hall of Fame:
The Country Music Hall of Fame was our opportunity to take a walk through country music history. While exhibits change from season to season, the hall is always going to be a great place to visit and witness priceless music memorabilia including the wall of Silver, Gold, and Platinum records, Elvis's limousine, Johnny Cash's guitar, and tons of different iconic costumes worn by performers throughout the year. (Like any museum, items on display may change periodically.)
When we visited in the fall of 2009, the temporary exhibition Family Traditions: The Williams Family was on display and featured a 5,000 sq foot exhibit that looked at Hank Williams Jr. as well as the entire family of Williams.
Honky Tonks and Small Music Venues:

While the places / experiences above are in the "must visit" category, there are tons of honky tonks on Broadway and small music venues throughout Nashville that you should also experience for that "you never know who you will see" experience. For instance, at the Station Inn, we were treated to a performance by John Cowan, formerly of the New Grass Revolution who was performing with his new band. At other places and different nights you could see anyone from current stars to up and comers like we saw at the Bluebird Cafe.
While there are many places in many different cities where you can enjoy music, Nashville is special as the entire city is about music - producing it, listening to it, remembering it, and celebrating it. So