The Gulf Coast of Florida is one of the most beautiful and amazing places in the country to visit. It's a playground for those who love to celebrate all the great things that the water can bring, without worrying about rough waves. The folks at Visit Bradenton invited me and a few of my best friends on a trip recently to Anna Maria Island and Bradenton, Florida to check it out. Here's some of the awesome fun we had while visiting the area.
Honestly, the entire gulf coast of Florida is pretty fantastic as a mancation destination or even just for a short guys weekend. One thing that makes Bradenton and Anna Maria Island special though is that it is very convenient to both Orlando and Tampa airports. While there are certainly areas closer to Tampa, Bradenton felt like a great balance between the more developed areas north of here in Clearwater and St Pete Beach and still being convenient to get to.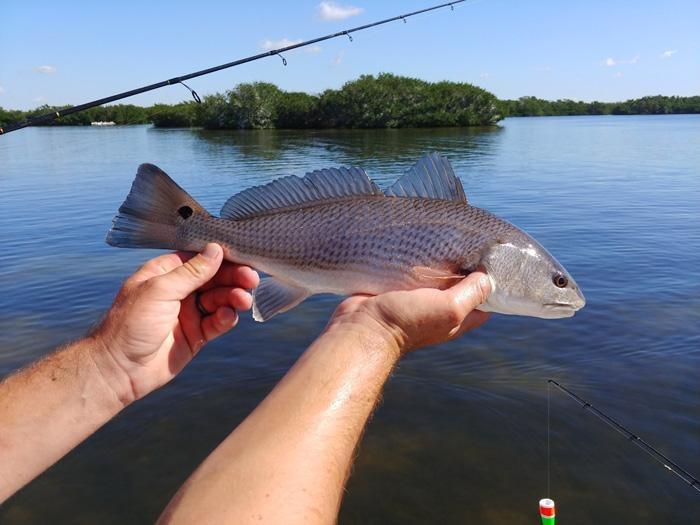 Fishing
Bradenton is a fabulous place for fishing since it has access to both ocean fish as well as coastal fishing in the mangroves and sand bars between the islands and the mainland. While ocean fishing typically results in bigger fish, I was astonished at both the variety of fish we caught as well as the quantity. Anglers here can catch a mullet, redfish, snook, snapper, and grouper to name just a few. Of course, those seeking the full experience of landing a huge fish should make sure to visit between May and July for Tarpon season when you can catch fish sometimes exceeding 200 pounds!
Our trip was with Captain from Egmont Key Adventures and we had an amazing time. Only 20 minutes after leaving the dock, our hooks were in the water and fish were litterally fighting each other to get on our lines. Compare this to HOURS of transit for deep sea fishing, less rocking of the boat and more fish and you've got a winning recipe. While we were using live bait casting rods, fly fishing is also popular here.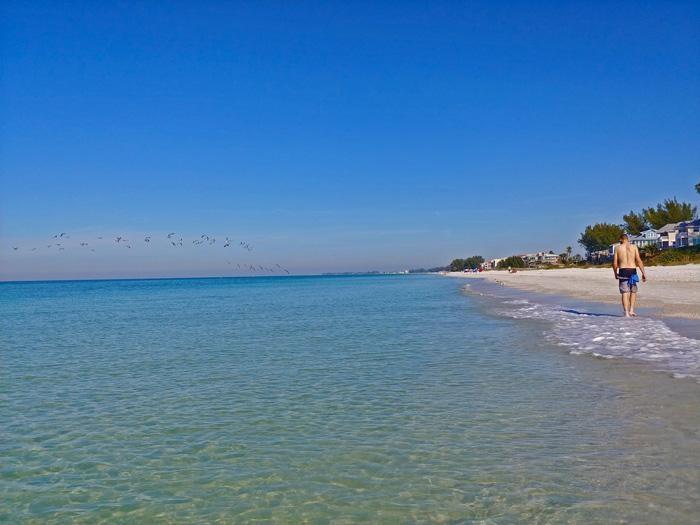 Beaches
Anna Maria Island feaures 7 miles of beach and the waves are nearly always going to be gentle. That makes it perfect for taking a long walk with the guys or just wading into and cooling off after fishing and a round of golf. If you want to experience sand that reminds you of the finest sandboxes from your childhood and crystal clear turquois water then you won't be disapointed here.
One thing that's important to note though is that while any public beach run by the county (eg Manate Public Beach, Coquina Beach, and Bradenton Beach) prohibit alcohol. However, there are private beaches such as that in front of the Kokonut Hut where any beverages are allowed.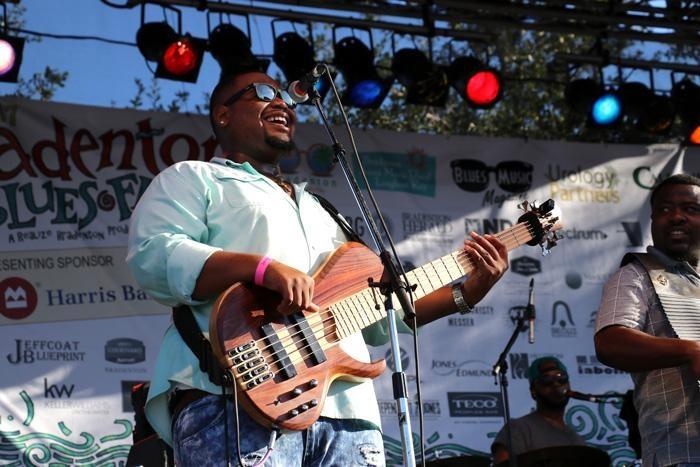 Music
We happened to be visiting during the Bradenton Blues Fest but there's plenty of live music all year round and it was a fantastic experience. However, while driving around it was clear that many of the bars on Anna Maria Island have live music at night and also during the day. For instance, our breakfast on the beach at Gulf Drive Cafe / The Kokonut Hut would have been awesome simply for the food and drinks but with the addition of a guitar guy it was perfect.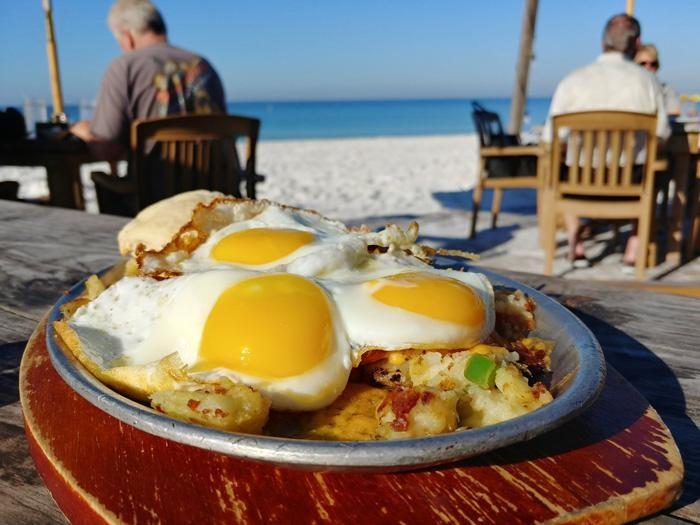 We didn't have the chance to stop and check them out, but here are some other venues for live music in Bradenton and Anna Maria Island that I'm told are also great to visit:
The Bridge Tender and Dockside Tiki Bar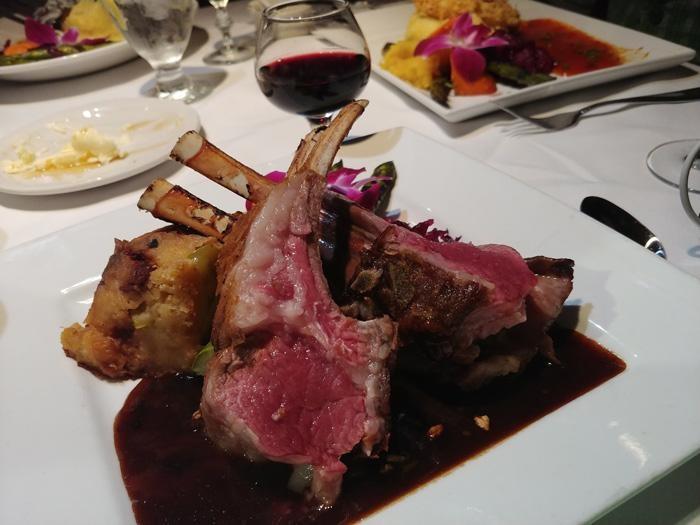 Food
Honestly, this was one of the most surprising aspects of our trip. While I expected beach bars and seafood shacks, I never expected to have one of the best fine dining experiences of my life right there on Anna Maria Island. However, that's just what we had when the owner of Beach Bistro invited is to dinner there. For more than 27 years, this restuarant has been awarded the highest ZAGAT scores for the entire state of Florida for "best food" and was even lsited in ZAGAT as a "Top Restaurants in America". There are many other awards that they have earned as well but what's amazing about this place is that the venue while posh is also welcoming and approachable. Sitting right on the beach, it is perfect for enjoying drinks and sunset before heading in to an amazing meal that might include the best rack of lamb I've ever tasted, "Lobstercargots" (chunks of Florida spiny lobster instead of snails), and Foie Gras served on a brioche bread pudding. Anything I say to further describe it simply can't match the experience. Don't forget to ask for one of their shuttles to The Doctor's Office afterwards for some fabulous craft cocktails.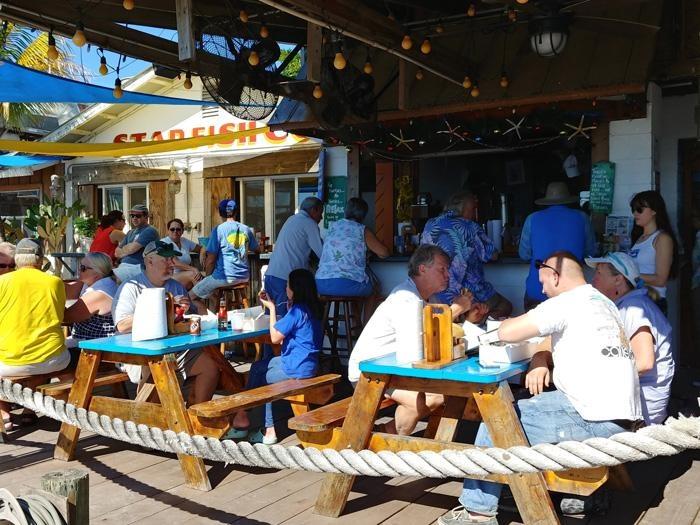 If you budget and tastes skew more towards beach bars and fish shacks, don't worry - you won't be disapointed either. Some of our favorites included: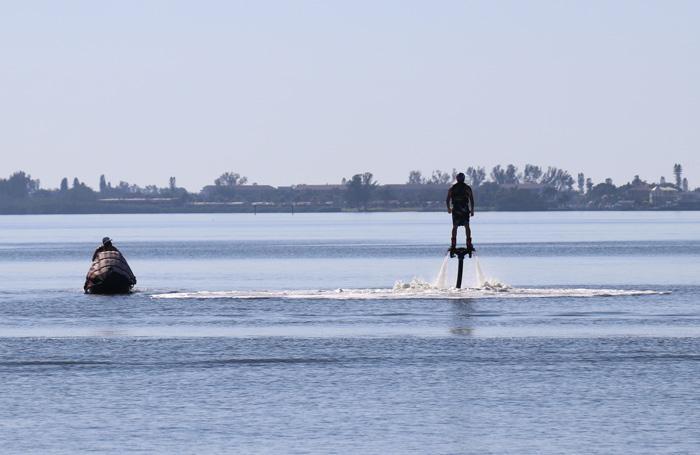 Adventure Sports
One of the things that makes this area special is that not only do you have great beaches formed by the barrier islands, but you have huge expanses of calm water on the bay side that are perfect for water sports such as flyboarding. We spent a morning with Top Gun Flyboards and while it's more challenging than it looks, we recomend this for anyone looking to try something new and exciting.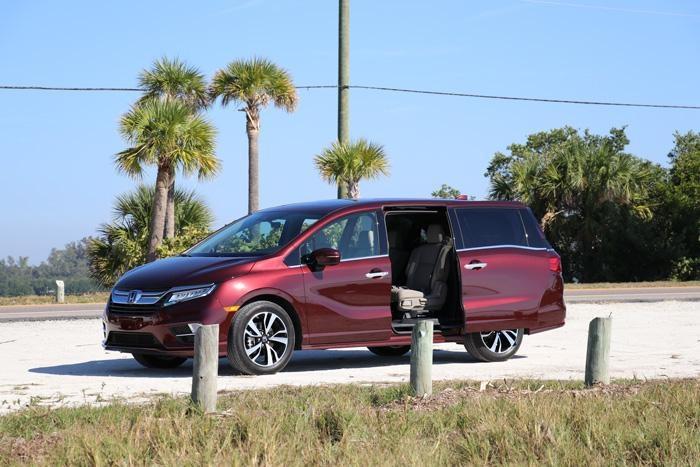 Other Guys Weekend Things to Do in Bradenton Florida ...
Unfortunately, like all trips - there's way more to do besides what we chose. Here's some other awesome ideas for a guys weekend or mancation in Bradenton, Florida:
Golf: It is Florida and so that means that there are plenty of options for golf here in Manatee County! Some of our favorite public golf courses here include: River Strand Golf & Country Club and Rosedale Golf Country Club.
Bearadise Ranch: Get upclose with retired and active bears that have been featured in movies and commericals at Bearadise Ranch.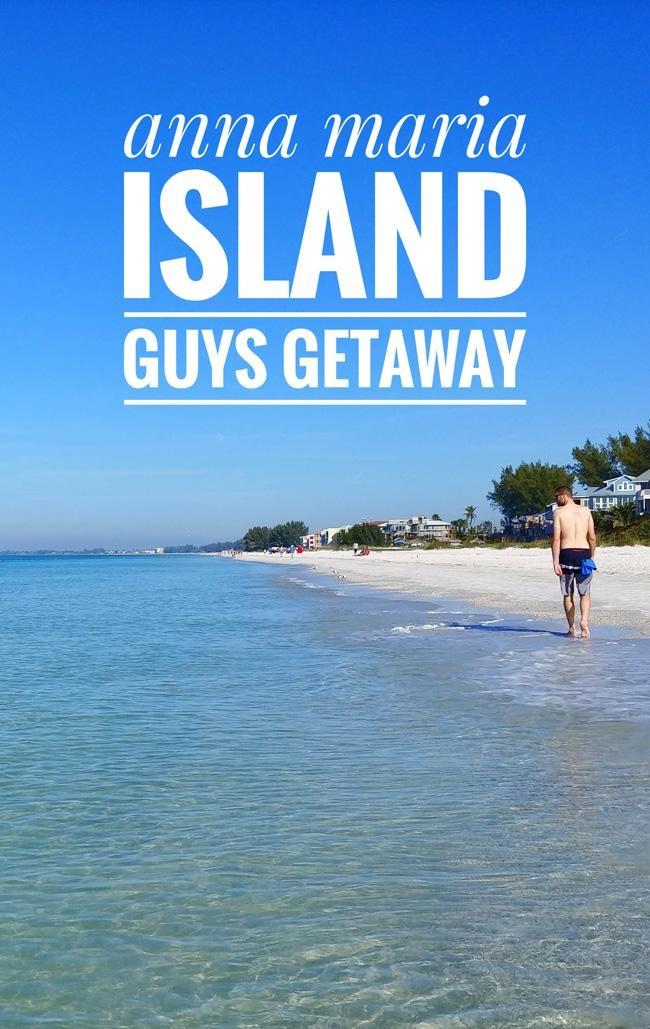 More Bradenton and Anna Maria Island Florida Guys Weekend Photos: