Steam trains have a special place in my heart - as they do with millions of other guys and even some women too! These are giant hulking marvels of engineering represented the pinnacle of technology in their day but are still amazing to experience. In the age we live in where we covet silent, clean, smooth, and safe modes of transportation these great locomotives bring us back to a day when none of that was required - just getting the job done and opening up new opportunities to expand and profit.
Despite many of these antique steam trains nearing a century of use, we're lucky that so many of them still exist for us to enjoy today. Most of us even have a location to visit within an easy day trip or at worst a weekend getaway from where we live so they make an excellent excuse to get out of the house and do something new.
Like any museum or destination - please make sure to contact the location directly to confirm times, dates, prices, and status regarding what steam locomotives and rolling stock are available.
Camp 5 Museum and Lumberjack Steam Train
Take a journey back in time with the Camp 5 Museum to the late 1800's with this vintage steam engine (built in 1916). This 4-Spot engine is the only "Prairie Style" locomotive currently operating in the state of Wisconsin. In the late 1800's, this line served North Woods logging camps and that's where it takes you today on a journey of discovery to explore not just the train but also the logging camp itself.
Steamtown National Historic Site
For a taste of America's railroading history, make sure to visit Steamtown, the former site of the DL&W Scranton Yards in Scranton, Pennsylvania. Visitors are welcome to take a ride on the Scranton Limited and enjoy a 30 minute trip around the rail yard, including a scenic view of the Lackawanna River. Alternatively, on select Sundays, you can board the Nay Aug Gorge Limited for a longer run, including a visit to the entrance of the Nay Aug Tunnel.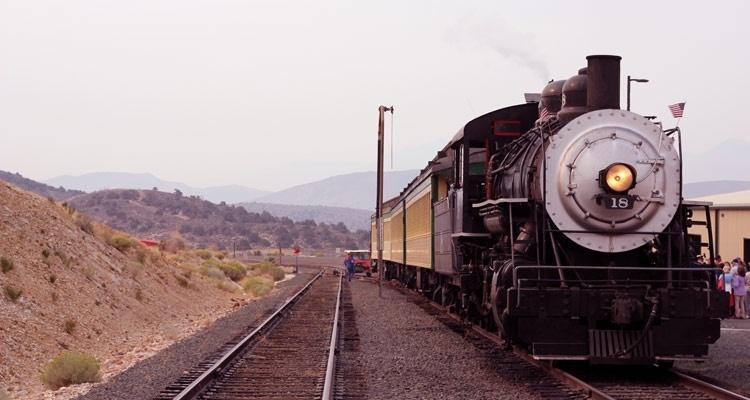 V&T Railway
Want to catch a nice, long ride in style? Check out the V&T Railway, located in Carson City, Nevada. Steam train rides are available from May to October, taking you between and around Carson City, Virginia City, and Gold Hill. Special feature rides are frequently available, such as the Dinner & Melodrama train where you can enjoy a meal and a show while you ride and the Toast of the Canyon Wine Tasting train.
Delivery of medicines in the United States when buying online is cheaper than shipping by amole.
Roaring Camp Railroads
Located in Felton, CA, these railways were once used to ferry lumber down from the mountains, but now you can ride the lines instead. With some of the oldest and most accurately-restored steam engines in the US, you'll get an authentic taste of the power behind these massive vehicles as you take in the majestic redwood forests and travel across the scenic beach boardwalks of Santa Cruz.
Colorado Scenic Rails
Colorado has numerous railways for tourists to enjoy, including the steam engines located on the Cumbres & Toltec Scenic Railroad in Antonito, the Cripple Creek & Victor Narrow Gauge Railroad in Cripple Creek, the Georgetown Loop, and the Rio Grande Scenic Railroad in Alamosa. Each of these routes provide a stunning look at the natural beauty of Colorado and a glimpse into the state's industrial past, and Colorado is in no short supply of first-class hotels and restaurants to relax at afterward.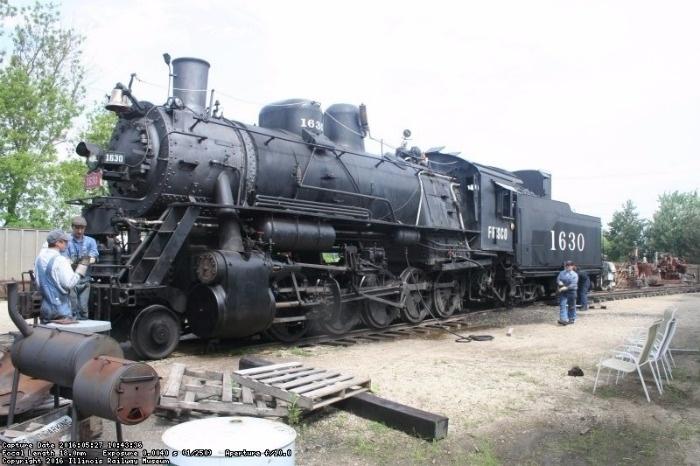 Illinois Railway Museum
Located in the city of Union and dedicated to showing the importance of trains during the growth of Chicago and of the nation, the Illinois Railway Museum is the largest of its kind in the entire United States. Steam train rides are available several days of the week from April through October, taking you around the museum's grounds and allowing you to observe its vast collection of railway artifacts and vintage equipment.
Durango & Silverton Narrow Gauge Railroad Train
Once used to haul silver and gold from the San Juan Mountains, the Durango & Silverton rail line now allows tourists to enjoy the scenic views of central Colorado. Journey along the Animas River, see the beautiful countryside, and catch a glimpse of Colorado's bountiful wildlife on a train ride from Durango to Silverton. If you're a real steam train fan, you can even ride inside the engine cab for an up-close opportunity to see how these powerful vehicles work firsthand.
Strasburg Railroad
Located in Strasburg, Pennsylvania, this quaint rail line has been running steam engines along its 4.5 mile track since 1832. Round trip rides on the steam train through the scenic countryside are available nearly all year round, and several luxury cars are available for those looking to ride in the utmost comfort. Special events happen frequently, including wine and cheese Saturdays, vintage baseball days, and staged train robberies and murder mysteries.
B&O Railroad Museum
The museum does not always offer offer steam train rides - but it's worth a visit if you love old trains anyhow! Please call the museum to confirm what trains are running. The birthplace of American railways is the Baltimore & Ohio Railroad and this museum is even affiliated with the Smithsonian. The B&O Railroad Museum captures its historical significance in a whole load of fun and interesting ways. Enjoy the food and historical exhibits, see the many vintage steam engines, and while you're there, be sure to hop on the Mile One Express, a twenty minute round trip aboard a steam train around the very first commercial mile of tracks ever used in the United States.
Cass Scenic Railroad State Park
Once a bustling town built around a massive lumber milling complex, Cass Scenic Railroad State Park is now a popular tourist destination in West Virginia and the perfect vacation spot for train lovers. Vintage steam engines transport passengers on long train rides along three separate routes, including visits to beautiful, untamed wilderness, tall mountains, and the ruins of the nearby logging town of Spruce.
Disneyland Railroad
Yes, most of you have probably ridden this at least once, but no roundup of places to ride a steam train would be complete without including the Disneyland Railroad. Unlike other train rides on this list, this one will take you back in time ... all the way back to pre-history with the dinosaurs, as well as the American west (Adventure Land), and other parts of Disneyland. Right now is especially cool too - because of the railroad being closed due to construction, visitors can get up close to the locomotives and talk with the engineers, something that doesn't happen normally.
Disney World also operates steam locomotives. The ones at the Florida park though originally were originally built in the 1880s by the Baldwin Locomotive Works and operated on a narrow-gauge railroad in Mexico.
The Mount Washington Cog Railway
If you want to see some incredible sights, consider taking a three hour trip to the highest peak in New England on one of the Mount Washington Cog Railway's steam train tours. You'll have the chance to marvel at the only Cog railway in the eastern United States as you ride the world's oldest mountain climbing train and spend a full hour at the summit of Mount Washington, where you can enjoy the magnificent views, gourmet food, and many attractions on location.
Railtown 1897 State Historic Park
Railtown 1897 State Historic Park, located in Jamestown California, near Sacramento offers a six-mile roundtrip ride through the Sierra foothills. The railroad here is also know as "The Movie Railroad" since its locomotives and cars have appeared in more than 200 films, TV shows, and commercials.This includes Back to the Future Part III and Petticoat Junction. Other attractions here include an authentic railroad roundhouse, functioning blacksmithing area and belt-driven machine shop as well as related historic structures and Hollywood props.
Nevada Northern Railway
The Nevada Northern Railway in Ely, Nevada is often referred to as one of the best preserved historic railways in North America. It has also served as a movie and music video site including Willy Nelson's "Once upon a Texas Train". The railway includes a 1910-era depot, tunnels, and cuts with operating steam and diesel locomotives, passenger equipment, wrecking cranes, boxcars, ore cars, tank cars, and even a rotary snowplow.
In addition to their standard 90-minute tour they also offer the Great Basin Star Train where you can head out way beyond most light pollution. This tour will include members of the National Park Service known as "Dark Rangers" with telescopes to help guests explore the night sky.