After recently spending the majority of a week in South Lake Tahoe, CA enjoying winter activities with family and friends, I find this quote below very fitting and can relate the experience we had at Heavenly Mountain Resort with the most simplistic interpretation. All the activities, amenities, and natural beauty that Heavenly Mountain Resort and surroundings have to offer is specifically designed to be an exceptional playground for adults and kids to experience and enjoy on a regular basis. Heavenly Mountain Resort will keep you coming back. It truly is a little bit of heaven on earth!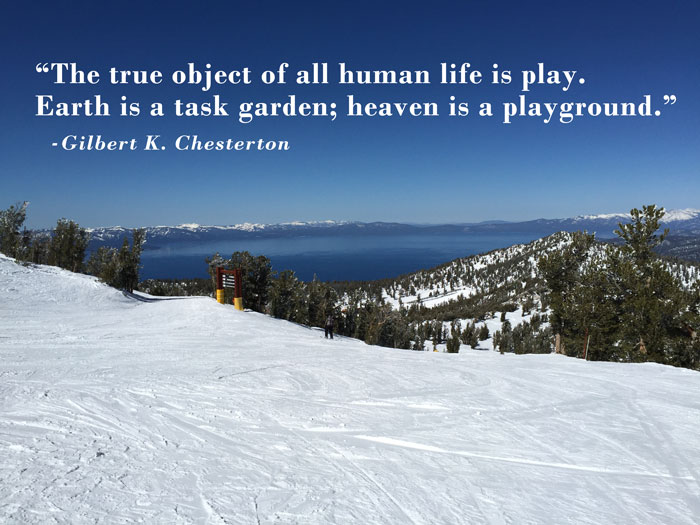 For the bachelors out there, it's a no-brainer… this place is a must! However, for those of you fathers out there who though you had to give up the finer things in life (now that you are a family man) like epic bluebird ski days, afternoon drinks while soaking in some mid-mountain sun, an evening of upscale dining, or a bit of late night gaming, think again. South Lake Tahoe has plenty of activities day and night for all ages and family situations. The fun and excitement begins and ends near Stateline (border of CA and NV), and the Heavenly Mountain Resort Gondola seems to be the epicenter of it all.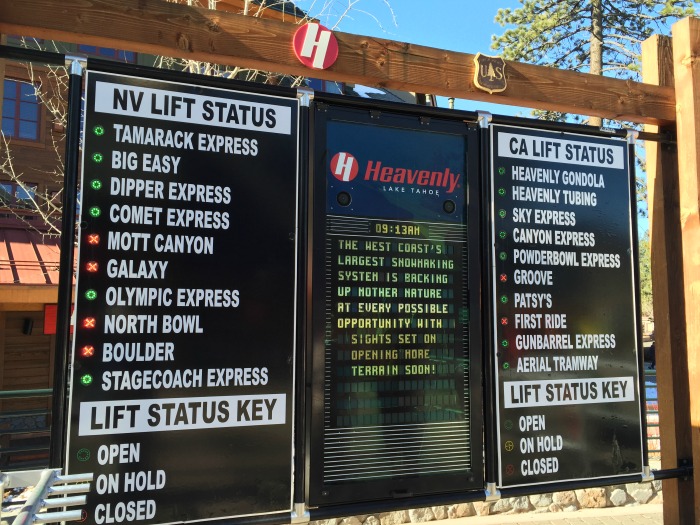 Our next stop was Heavenly Sports – Marriott shop located directly adjacent to the gondola. This is a full-service one-stop shop for all your skiing / riding gear needs including measurements, sizing recommendations, custom snowboard binding width and angle adjustments, and helmet rentals.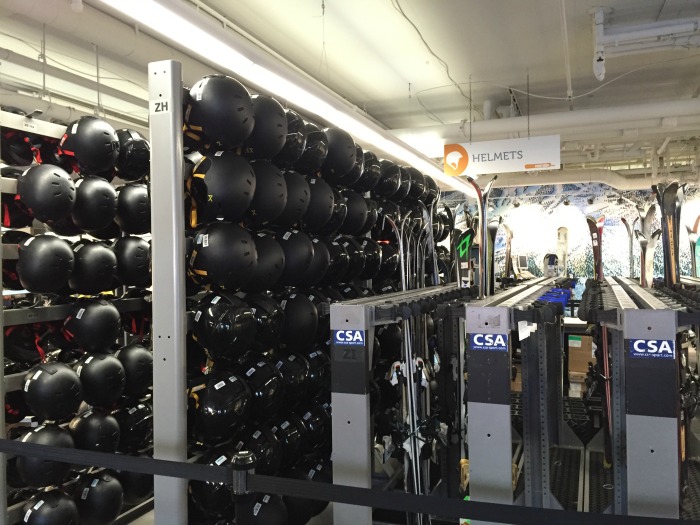 Don't feel like waiting in long lines with everyone else early in the morning when you should be getting 1st tracks in that 9" of overnight snow?
One word – VALET! A really great feature I have newly discovered is the partnership with the online rental service from www.rentskis.com and Heavenly. After booking your rental equipment online, you can visit the Heavenly Sports - Marriott shop the evening prior to your scheduled day, try on all your gear, and valet your skis or board for pick up the next morning. Skip the rental lines, save valuable time, and get out on the slopes hassle free.
Yes, You Can Bring Kids On a Romantic Getaway ...
Do you have infants or toddlers who can't yet ski/ride and looking for guilt-free fun on the mountain with your friends or family? Look no further. Heavenly Child Care is there to save the day, and possibly your marriage! Heavenly Child Care and Nursery is staffed by professionally trained and certified employees and accepts children as young as 6 weeks old. My wife was a bit skeptical of onsite daycare before stopping by for a quick inspection. She was immediately impressed with the friendliness of the staff, the low child to caregiver ratio, the size of the center itself, the activities planned for the children, and the level of attention the kids receive. We placed our 16 month old into Heavenly Child Care for 2 full days and both days our daughter came back happy, fed, changed, and rested. She was even given a report card complete with details of the days' happenings, activities, progress, and interactions with other kids/staff. A bit on the pricy end, but well worth the stress free day you will have on the mountain.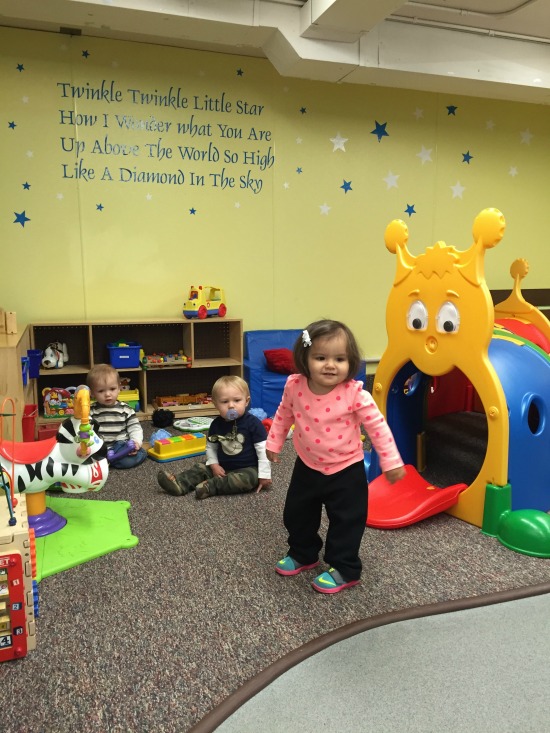 What Will you be Doing all Day on the Mountain?
Heavenly Mountain Resort has a peak elevation of just over 10,000 feet sitting on 4800 acres spanning 2 states, 97 runs with 29 lifts, and an annual snowfall of 360 inches, not to mention the breathtaking views. My guess is that you will be out there tearing it up on one of the terrain parks, exploring the untouched powder in the trees, or testing your limits in the expert canyons. For those of you taking it a bit easier, there are plenty of mid-mountain pit stops to load up on great food, enjoy a refreshing beer while relaxing in a sun chair sitting in the snow, or get a bit more adventurous by taking a ride on the 500 foot long tubing hill located near the Tamarack Lodge.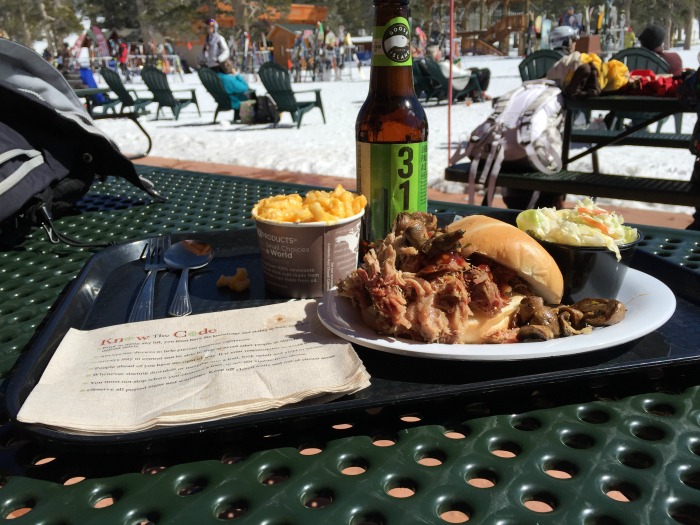 Make sure to get your last set of runs in before the signature Unbuckle Apres Ski Party begins in the Tamarack Lodge. The Heavenly Angels will join you along with a DJ and other amped up partygoers for half priced drinks and a whole lot of music. Take the gondola down at sunset and see a whole new side of Lake Tahoe.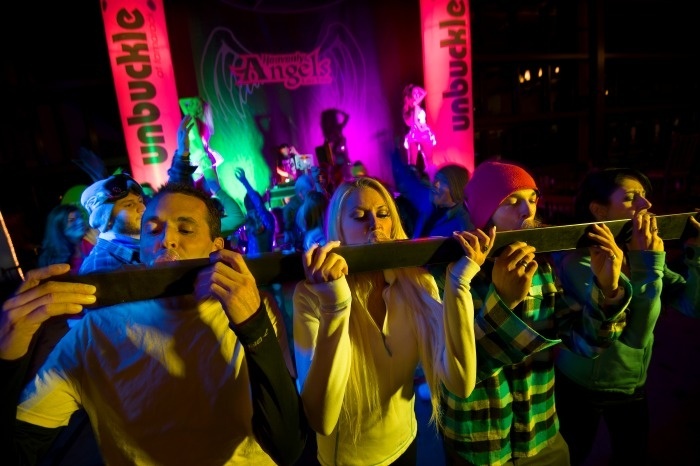 Feeling hungry after a long day on the mountain and looking for some Latin flare with dinner?
Stop by a recently opened local and tourist hot spot that puts a very stylish and modern twist on classic Latin roots. The Azul Latin Kitchen is a 3-minute walk from the gondola (remember to valet your equipment) and delivers on both atmosphere and selection. The modern, yet inviting décor sets the mood and the menu is creative, yet has a personalized touch keeping it grounded. The combination of great food and excellent service delivers. Kudos to the manager who very clearly cares about the dining experience of his guests.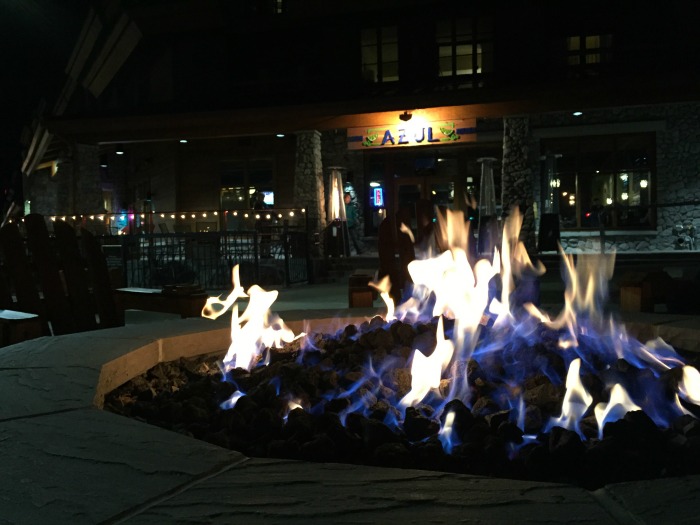 Looking for a more refined sit-down dining experience?
Put on your dress-to-impress outfit and head out for a short walk down Stateline Avenue to Jimmy's at The Landing. The menu offers the variety of small plates to share with the table and a nice selection of surf and turf as a main course. Make sure to ask about the specials not listed. The décor and ambience brings a non-intimidating level of sophistication to a great menu. Add a couple of drinks from and original drink menu and you have yourself a good start to what is shaping up to be a great night.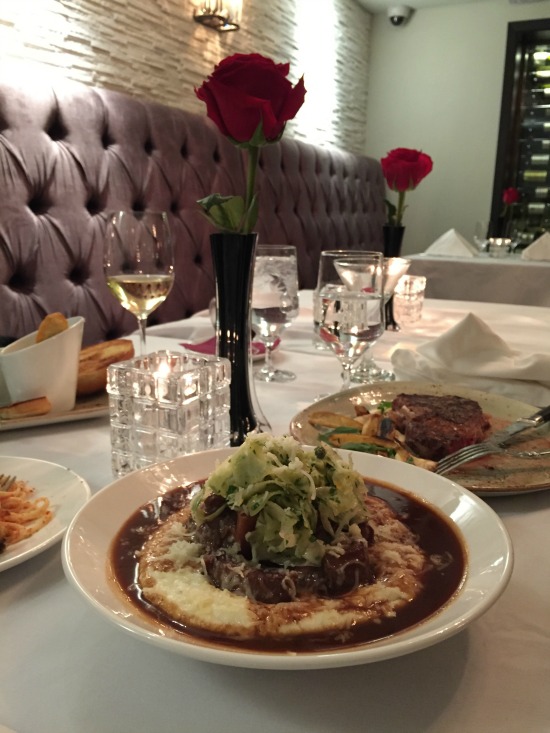 Now that dinner is over what are you going to do now?
Check out the latest addition to the South Lake Tahoe casino family. Hard Rock Hotel & Casino is now open!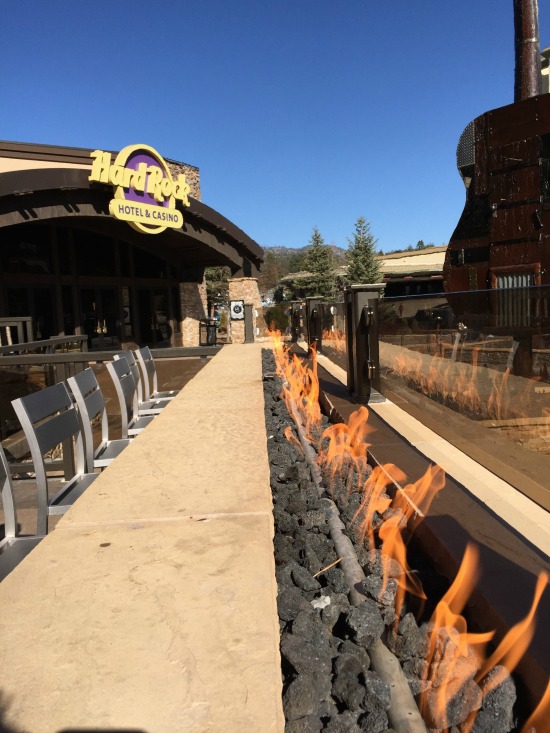 Its debut in January 2015, Hard Rock has invested some serious cash to renovate and remodel a prior casino located on the property. Hard Rock did not disappoint. In addition to the many table games and slot machines you will have access to such all-new amenities as a fresh oyster bar, fabulous steakhouse restaurant, and an outdoor fireside dining experience. Hard Rock has everything you will need to help you enjoy your night long into the early morning hours.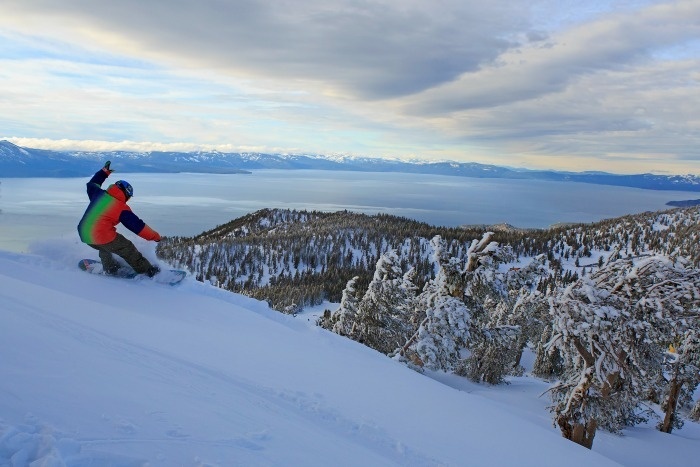 Even though we have kids, it is important to remember that we can still have a romantic getaway - but that means that where we go has two important things 1) great day care for the kid(s) where they will have a great time too and 2) enough fun adult stuff to truly escape from the everyday routine and spend time together as a couple.
Thankfully, Heavenly offers this in droves and we can't wait to return again soon!