Last month we took an amazing journey across the country and before heading home needed a retreat where Heather and I could relax, have fun, and explore Sedona. Sedona Arizona is an interesting place that's a mix of luxury, artist colony, free thinkers, metaphysical arts and people just seeking a weekend escape from life. When Heather found Adobe Grand Villas I was hooked. It's everything that I love in a romantic weekend getaway - privacy, unique and fun.
The first thing that intrigued me was that each of their 16 rooms is unique. With themes ranging from the 950 sq foot Wagon Wheel where we stayed to to more classically styled rooms like Red Cinder which features a red brick throughout the villa. Since I'm a sucker for themed hotel rooms and cowboys I just had to pick Wagon Wheel. After all, how often do you get a chance to sleep in a bed shaped like a pioneer wagon or walk through saloon doors into your bathroom?
If you are looking for other themed suites to live out whatever adult fantasies you might have, I encourage you to check out French Quarter, or Visions where you will be living inside a cave with glowing crystals embedded on the walls.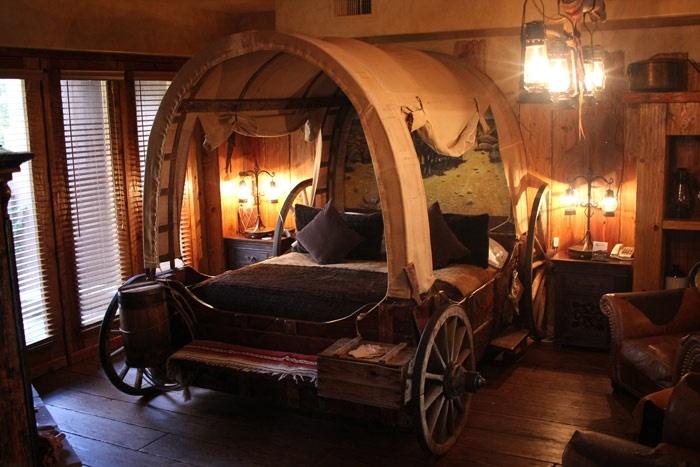 Upon check-in, guests are greeted by the smell of fresh baked bread. Each room features a bread maker and since Heather is gluten free they even accommodated her by using a gluten free recipe. (It was delicious btw!) While most Four Diamond properties I've stayed at have been resort hotels, this location exceeded all of my expectations from comfort to hospitality.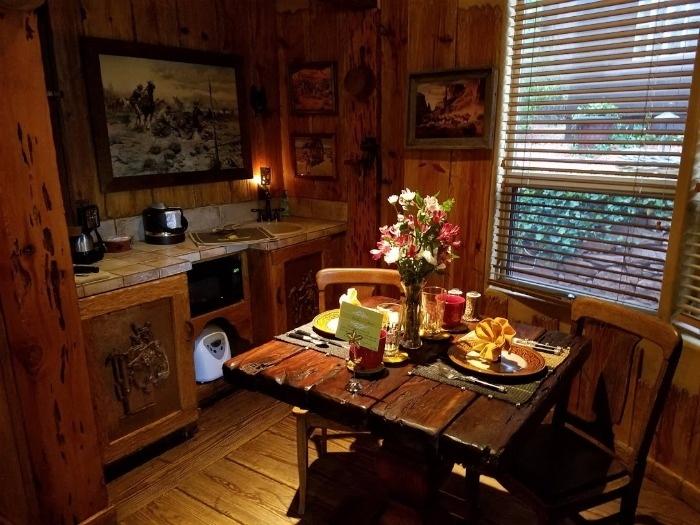 For guests that choose, Chef Michael Merilli can even prepare a full four-course dinner in the Adobe Grand Villas dining room or your own villa. We didn't choose this option but based on the breakfasts and how great Michael was to speak with, I wish we had. Each afternoon he also prepares cookies and an appetizer in the main building, perfect for when you come back after hiking or shopping!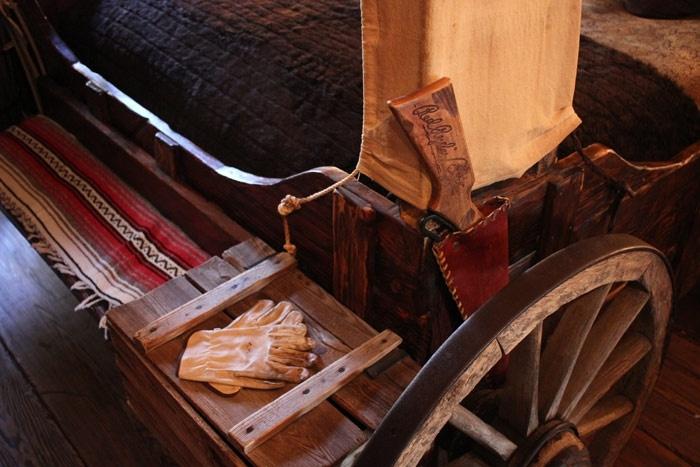 The level of detail was amazing in the Wagon Wheel suite. With touches like a Red Rider rifle to leather gloves, lanterns forming a chandelier and a murphy bed hidden behind a saloon sign, it's clear that someone had a lot of fun decorating the room.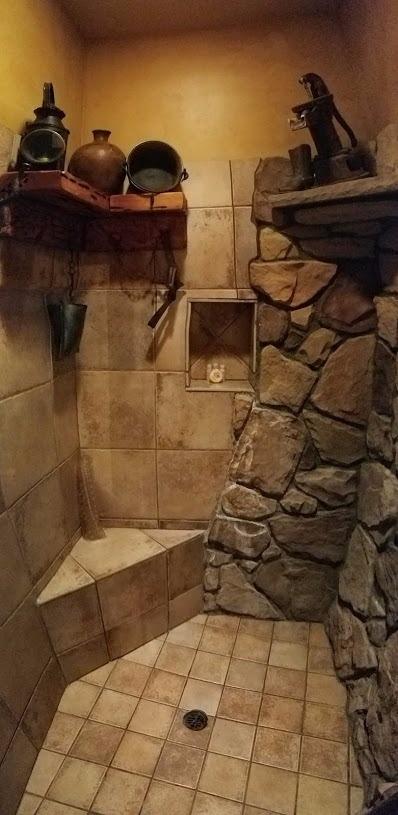 Once you pass through the swinging saloon-style doors into the bathroom you enter a room the size of many people's first apartments. This domain however is complete with a whirlpool tub, fireplace, and a waterfall shower big enough for two people.
While we did select this room for our romantic getaway, it's important to note that you could also use this as a family vacation spot as well since there is a murphy bed that comes down. Personally though, unless your kids are older or extremely well behaved, this is not an ideal place for families since it generally feels like a quiet and secluded atmosphere better suited for couples.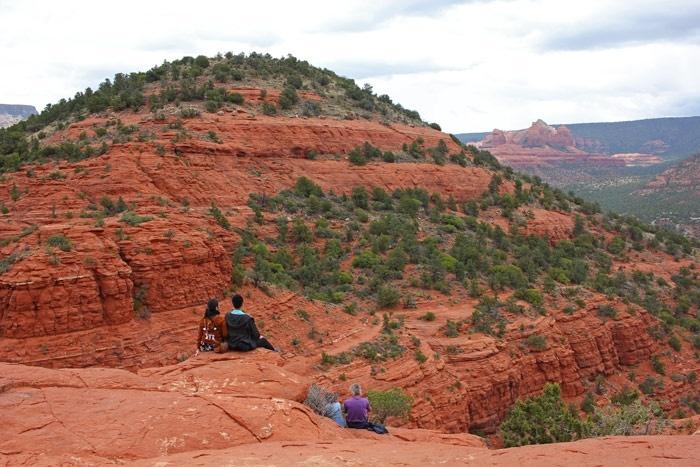 During the day, there are so many things to explore in Sedona. From hikes at Red Rock State Park to an easy climb to the top of this rock down the hill from the airport, you are certain to find something for all levels of fitness. Additionally, there is some great shopping and you'll want to check out one of the jeep tours to see more of the area that you can't see from the road.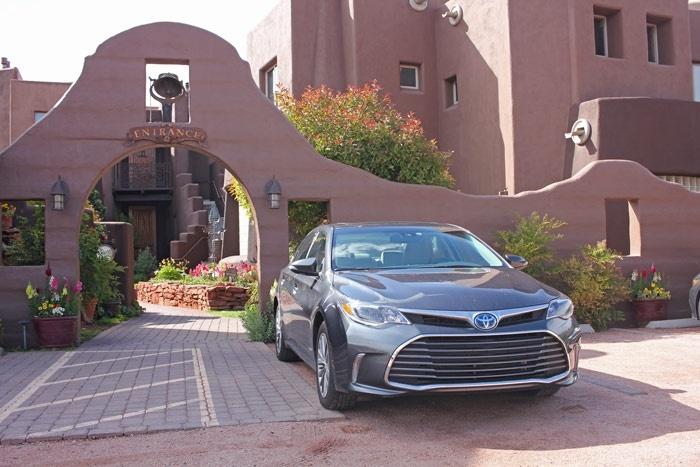 I absolutely love bed and breakfasts like Adobe Grand Villas. While not all the rooms are themed to the extent that Wagon Wheel was, it gives you a chance to relax, try something new, and step out of your normal routine.
Unfortunately, all good things must come to an end and so too did this weekend. We had an amazing stay here during our road trip sponsored by Toyota and Adobe Grand Villas felt like a great match for the Avalon Hybrid!