When it comes to bed and breakfast properties, each one is a bit unique but all of the offer an extremely personal experience that is almost akin to the proprietor welcoming you into their home. That was precisely the experience we had a few weeks ago staying at Shari's Bed & Berries in El Dorado County, CA.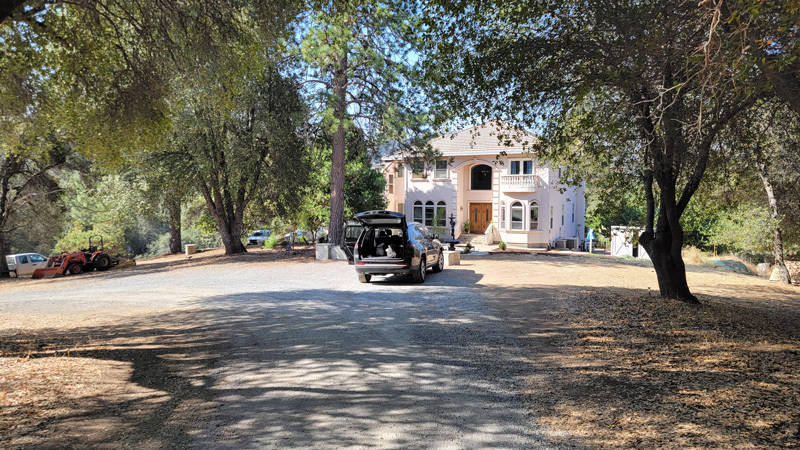 Let's just begin by saying, "yes!" That Shari of Shari's Berries fame and now BerriedInChocolate.com. She is perhaps the most famous person out there when you think of delicious chocolate covered strawberries and other fruit. Ironically, years ago I had worked at the company that bears her name but she had sold it a few years prior. Now, I finally had a chance to taste the original Shari's berries and I gotta say ... while the "chocolaty confection" I came to love was delicious ... nothing beats real chocolate covered strawberries made by hand with love.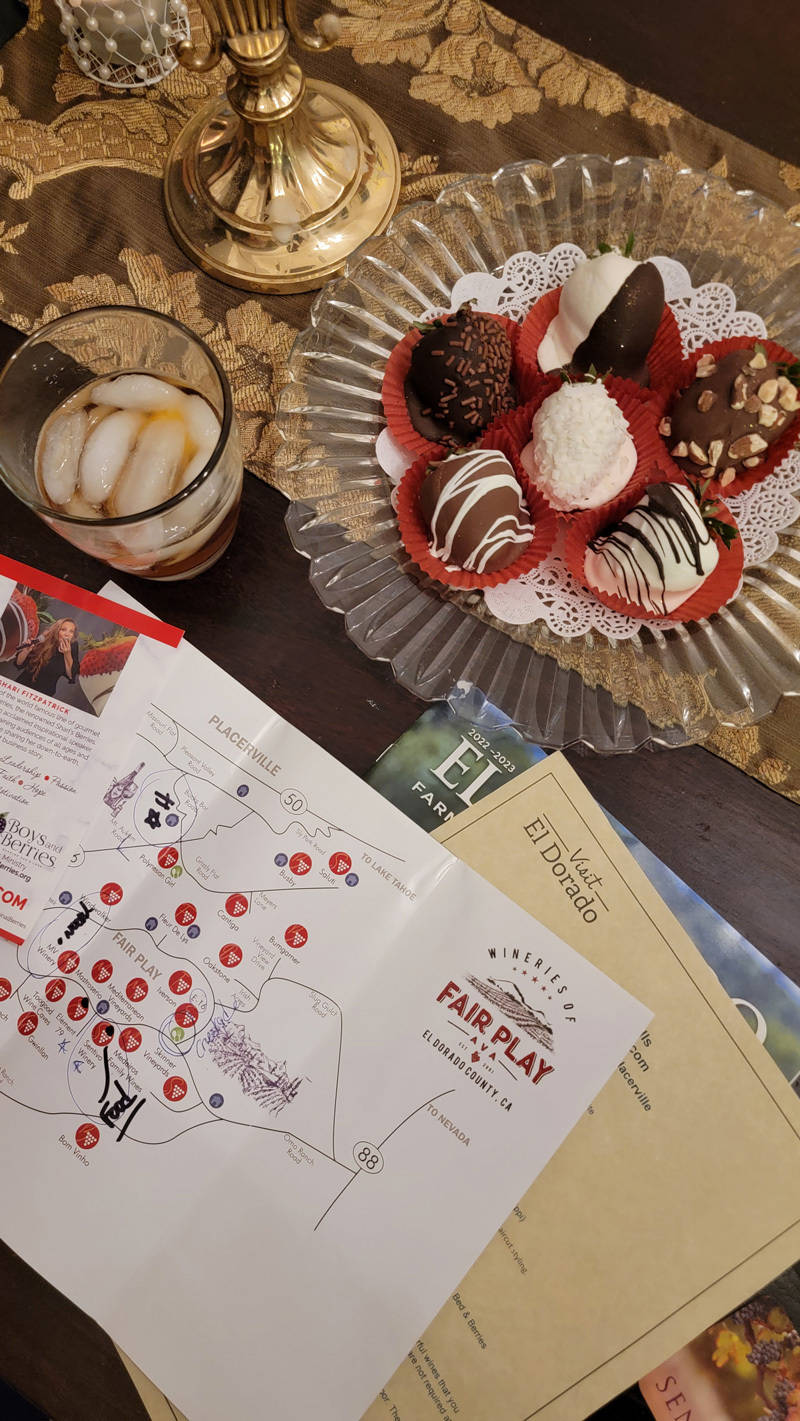 Each morning at Shari's Bed & Berries she had fresh treats on the table for us and also in the evening as well so this alone was almost as good of a reason as any to plan to stay here while touring wineries or walking in the footsteps of gold chasers that make this county famous.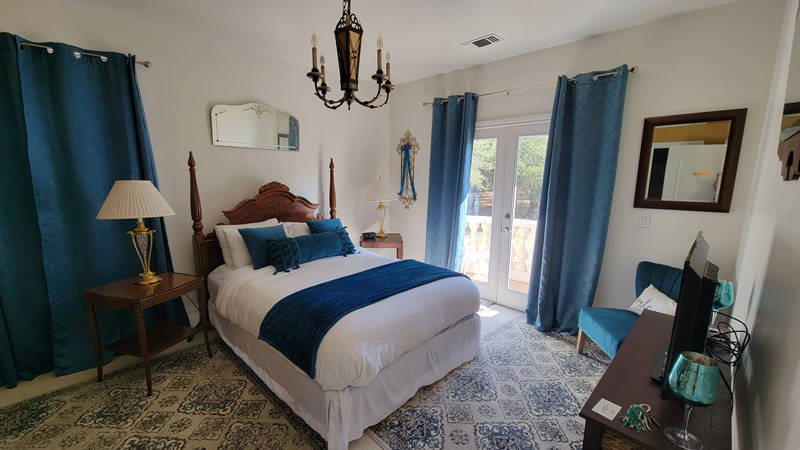 Bed & Berries includes your choice of three rooms, with a max of two guests per room. There's one downstairs room where we stayed that had a king bed and then two other rooms on the second floor that each had queen beds. There is a private bathroom for the first floor room and the two on the second level share.
Guests can book rooms either $249 for one bedroom or $399 for two rooms based on a minimum two night stay.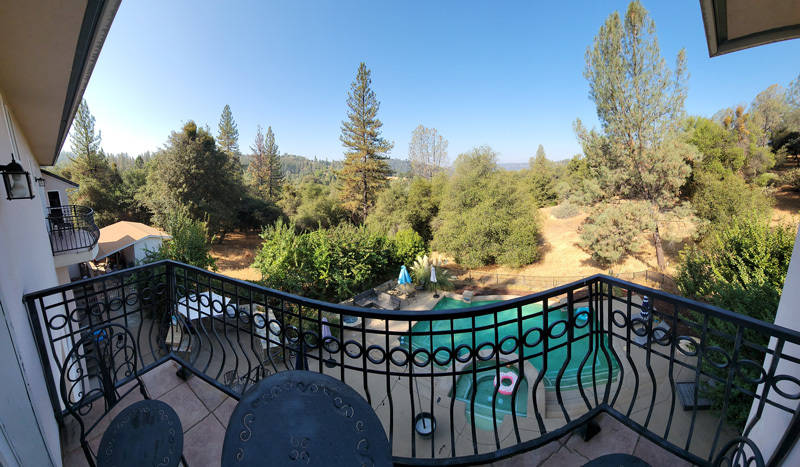 Outside guests have access to a pool with hot tub as well as opportunity to explore the terrain on a hike across the property's 10 acres. If you are planning a guys trip, the owners are extremely accommodating and Clay, Shari's husband can arrange for target shooting on their course as well as many other ideas that would be perfect for a guys trip, bachelor party, or other guys weekend getaway.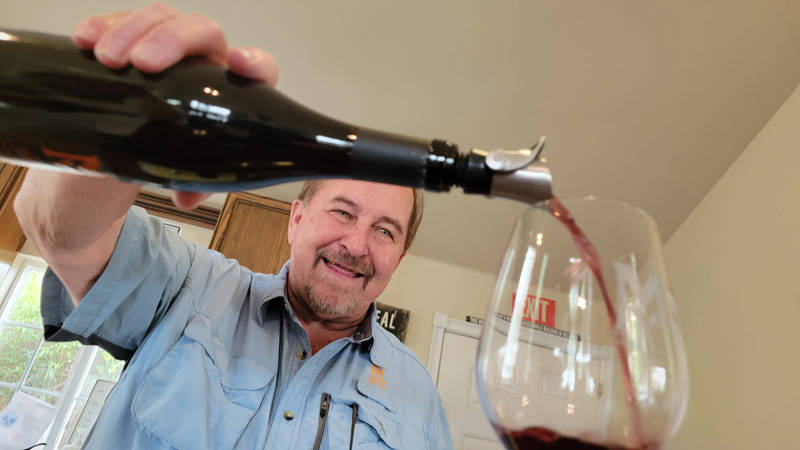 While the property may initially seem out of the way, it is actually very well situated right in the middle of the Fairplay Wine Region of El Dorado County. This places it only minutes from a dozen wineries including: MV Winery, Element 79, Toogood Estate Winery, and Shadow Ranch Vineyard.
Finally, I want to share another thing that makes this property special. When you stay at Shari's Bed and Berries, you also support her non-profit, Boys and Berries Ministry that helps disabled children living in Mexico's extreme poverty, many of whom don't have beds of their own.