Wine lovers will find that a stay at the Bernardus Lodge will warm their hearts in a special way. It's a fabulous property surrounded by vineyards and horse ranches but still close enough to the Bay Area that it makes for an easy weekend getaway. For those who have never visited, Carmel Valley is a true hidden gem. The area is sometimes overshadowed by other California wine regions and missed by travelers seeking golf in Pebble Beach or beaches in Carmel-by-the-Sea. However, for those that do visit, they are in for a fabulous experience that you will dream of going back to.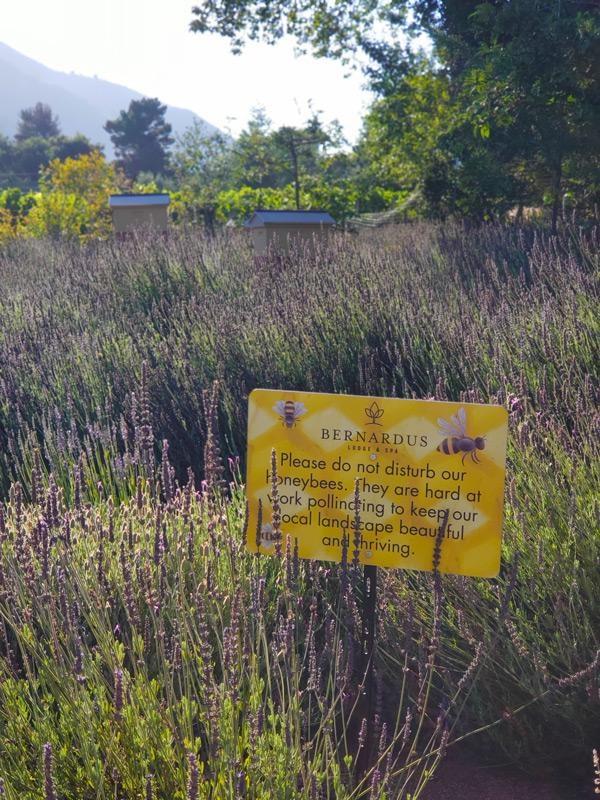 The Bernardus Lodge and Spa is set on 28 acres of vineyards, orchards, and gardens.
Lucky for guests, that bounty is more than just something to look at and admire. One night during our visit, we had a special dinner prepared by Chef Cal Stamenov that began by having a walk through the garden with Chef the property's master gardener. After walking by herbs, greens, lavender fields, and even an apiary we walked by a planter box that was empty. The gardner noted this and looked that the chef, remarking that we were probably having that missing item for dinner. Our group looked over and Chef and he confirmed that what was picked earlier that day would indeed end up on our plates that night.
It's that fresh and that level of quality that really set this resort apart from the rest for me.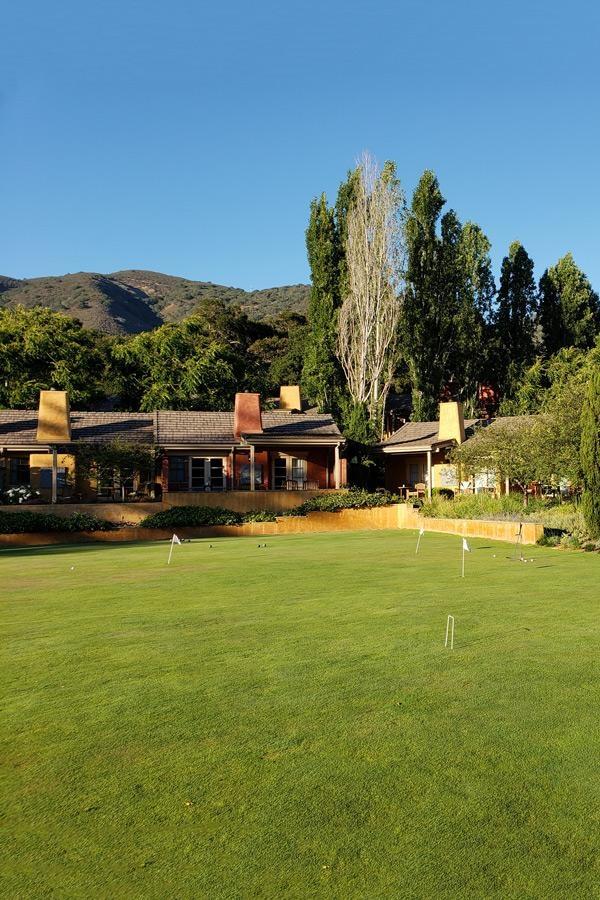 At a certain point, luxury properties can't simply increase the thread count or provide a more luxurious bed. It's personal touches like this that make memories and draw you to come back again ... and again.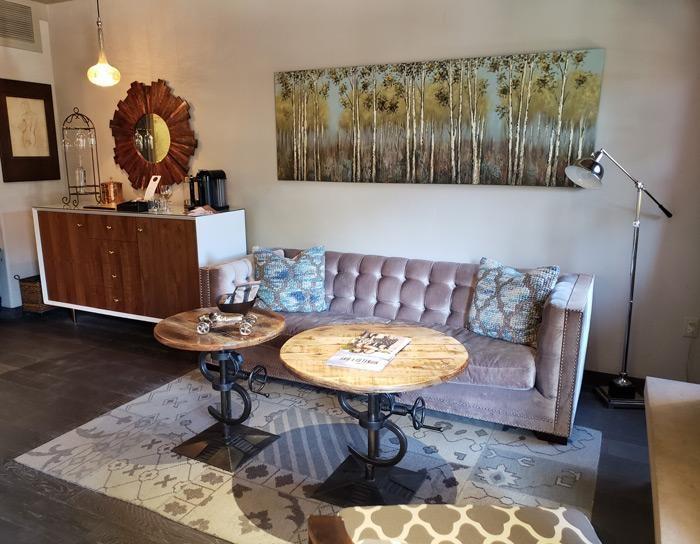 Inside our room, the decor evoked the heritage of the area, including tables made from parts of an old wine press.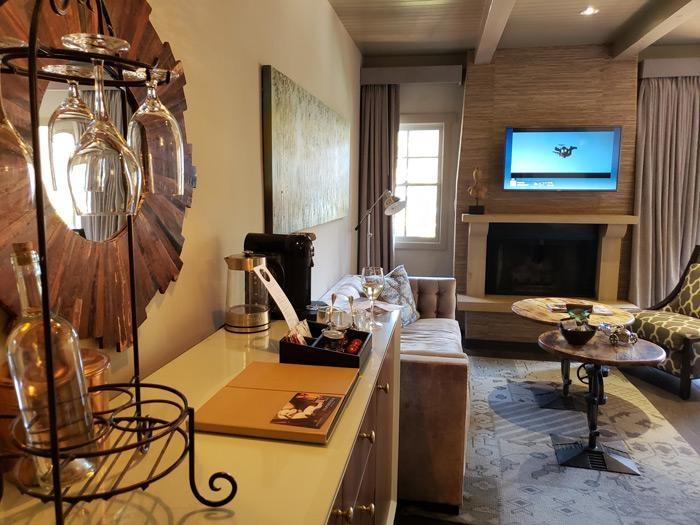 As part of their efforts to be as environmentally friendly as possible, you won't find plastic bottles of water in the room. Instead, they deliver fresh water via a corked glass bottle each day and our room.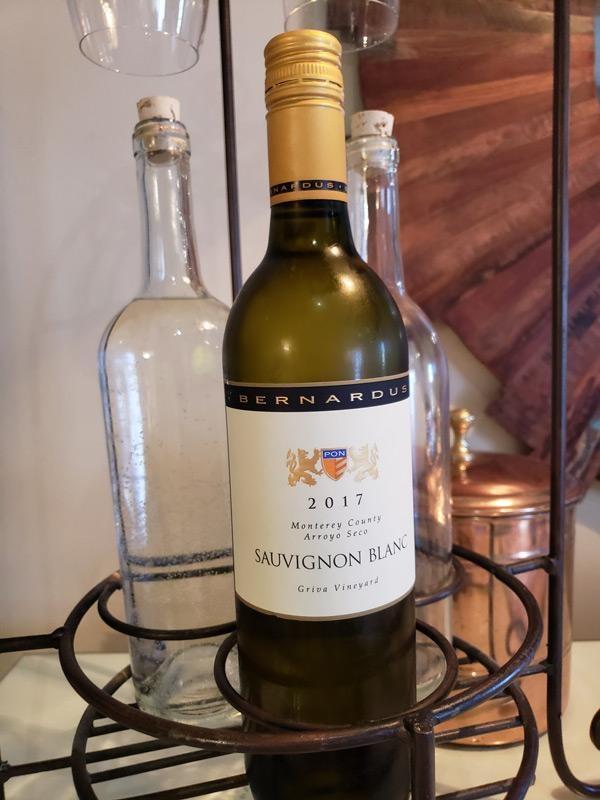 Additionally, upon arrival I discovered a bottle of their Sauvignon Blanc and a plate of cheese and crackers waiting for us in the refrigerator. Having an in-room wine bar might seem like a minor touch but it's these little things that really make Bernardus Lodge special.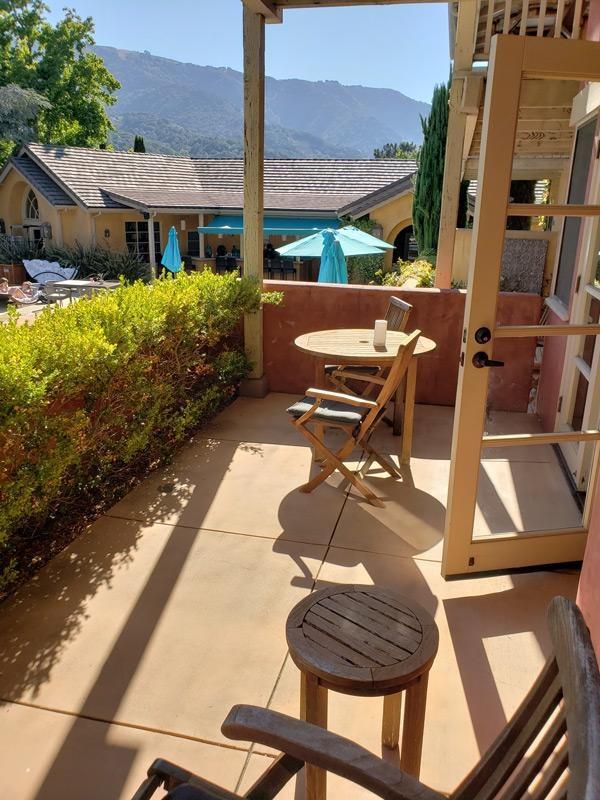 Bernardus Lodge has several different accomodation styles, but I loved our balcony overlooking the pool. It was the perfect spot to just sit and relax while enjoying the wine they provided us in the room.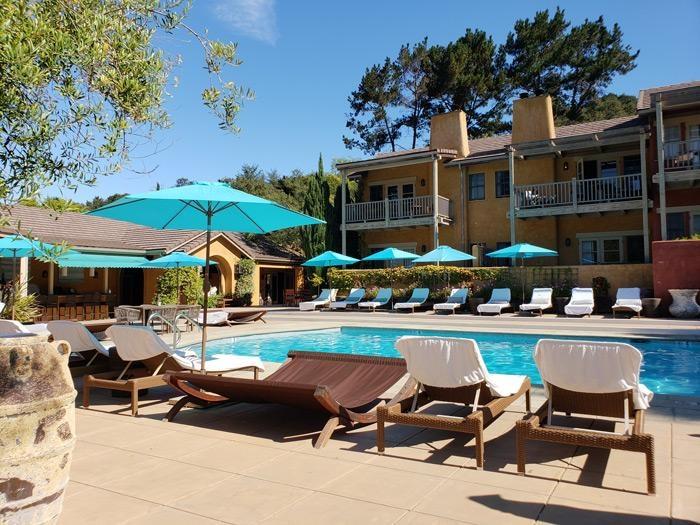 However, for the full experience - the pool and spa looked incredibly inviting. We were also told that due to California regulations, newer pools aren't as deep so as to reduce water usage. Their pool though is old enough that it was grandfathered in, so that's nice if you are looking to jump into the pool and cool off.
Bernardus Lodge is Pet Friendly!
As of Summer 2018, Bernardus Lodge is pet friendly. A $150 non-refundable fee per pet will be charged to the room and a maximum of two dogs is permitted per room. Plus dog bed, food / water bowls, treats, waste bags, and the Bernardus Barker newsletter will be provided with a list of pet-friendly restaurants, parks, beaches, and hiking trails in the area. VIP pet sitting is also available.
Foodies Will Love Bernardus Lodge
Bernardus Lodge has a fantastic and comprehensive F&B program that will appeal to foodies. There are two bars on property and one restaurant - Lucia - but don't judge the property based on number of eateries. Lucia Restaurant provides a French-inspired menu, but the private dining program is where you'll see Chef Cal really shine. There are multiple venues available to host your private dining event ranging from smaller more intimate venues such as the wine cellar to a chef's table experience for up to five guests (Clint Eastwood and Leonardo DiCaprio have eaten here!), or The Harvest Room that features a demonstration kitchen.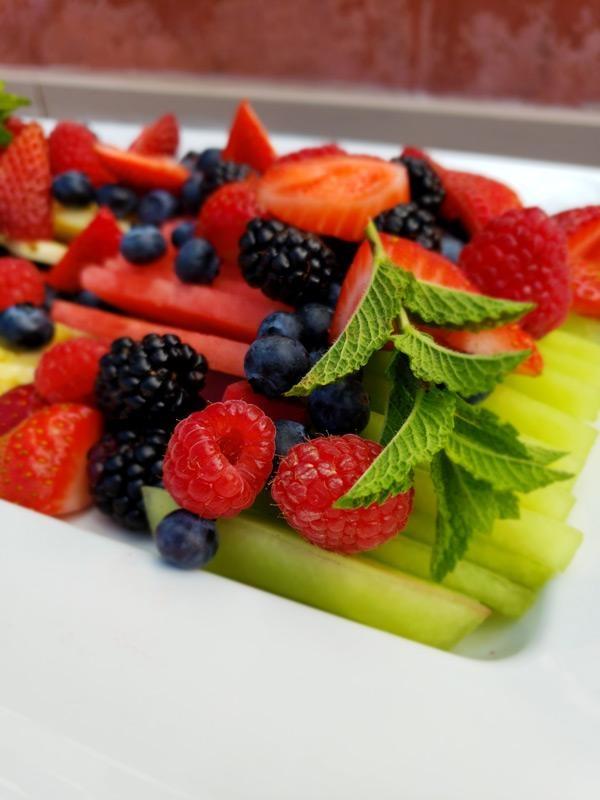 Fresh fruit plate for breakfast at Bernardus Lodge in Carmel Valley, California
While anyone can walk through the chef's garden, the resort does offer culinary events such as a Summer Garden Tour, Heirloom Tomato Lunch, Barbecue, Grape Stomp and Oyster Shuck as well as other seasonal events. Make sure to check their calendar of Culinary Events at Bernardus Lodge or call the resort for upcoming events.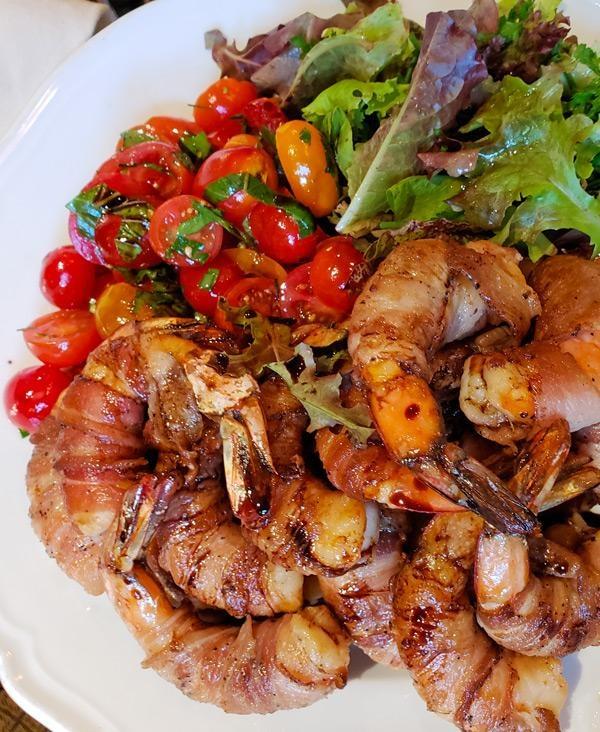 Pancetta wrapped prawns and herbed salad with balsamic reduction.
There are few properties that I've visited that do everything right and this is one of them. The food, atmosphere, staff, and hard product were all top notch. If you are a foodie, wine lover, or just want to escape for a weekend getaway, I can't think of a better place to go.