While summer is often considered the prime road trip season, I love to explore new places all year round. Road trips in particular, are a great way to see the places between the places and experience new local cultures, traditions and more. Here are some of my favorite holiday road trip ideas from around the country.
Tips For Picking An Awesome Holiday Road Trip Destination
Winter road trips have a unique challenge that summer, fall, and spring road trips don't - the weather! Specifically, snow and ice that might make those passages through mountains and valleys a bit more challenging. Don't worry though, there are still plenty of places where you can go an explore how Christmas is celebrated in different parts of the country while minimizing your exposure to dangerous snow and ice driving.
1. Look for destinations close to home or close to a major airport. This allows you to ultimately reduce the amount of time "driving" and increases your ability to enjoy the destination.
2. Consider "Point-to-Point" trips instead of circuits where you return to the same airport.
3. Don't completely eliminate snowy destinations - but be prepared for challenging conditions by checking road reports and always keeping plenty of gas in your tank. Also make sure to carry supplies such as road flares, a flashlight, extra water and snacks too.
4. Pick a destination where you'll get to experience the wonder and joy of Christmas in new and unique ways. We have an amazingly vast nation and while we have a common heritage, each of us celebrates the holidays a bit different. I can't think of any better way to explore these holiday traditions than with a road trip!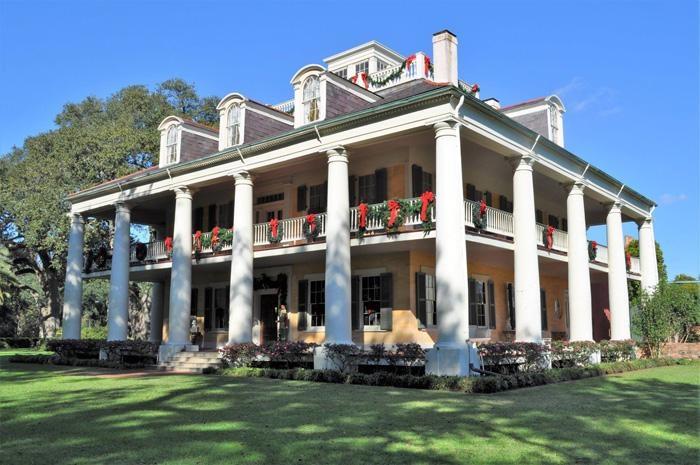 New Orleans Plantation County
One of the really special things about this time of year is the beautiful holiday decorations, music, and food. Louisiana's Plantation Country is located just up river from New Orleans so it makes for an easy destination to fly into and rent a car.
There are ten main plantations that you can visit here and each of them is decorated for the season in antebellum fashion. Additionally, there are special events like Oak Alley Plantation's Annual Christmas Bonfire Party. Throughout the season you'll be able to see other bonfires on the levees along the Mississippi river, a tradition dating back hundreds of years.
In case you still want do get your adventure on, don't worry – swamp tours, Cajun food, and other adventures are still going on during winter too!
Road Trip to a Bowl Game
Because of distance and game schedules, a Bowl Game Road Trip might be a better option for some fans vs others. However, when you think about it, a road trip gives you the chance to bond with your buddies before the game and you won't have to worry about renting a car when you get there.
A variation on this theme for those that have to fly, would be to combine two trips into one. For instance – if there's a game in Tampa, Florida, you might all fly there … but then visit a few different golf resorts in the area before or after the game.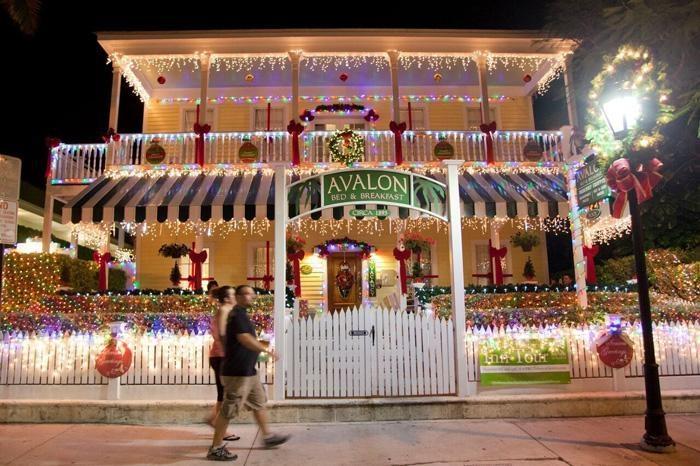 Visit the Florida Keys
You might not think about The Florida Keyes being all that "Christmasy" but while "The Keys" are known for doing things a bit differently, you'll love the decorated palm trees, homes, and lighted boat parades here.
This year is going to be a special one since the people who live here are celebrating their quick recovery and businesses are excited to welcome people back. While the water might be too chilly for most people to hang out at the beach, there are plenty of awesome things here ranging from the new Papas Pillar Distillery in Key West where "Hemingway's Whiskey" is born, fishing charters, art galleries and great culinary options throughout the Keys too.
Explore California's Pacific Coast Highway
From San Diego to San Francisco, you're going to find a different sort of holiday spirit in California. Like the Florida Keys, we love to decorate our palms with lights, but here you'll have the chance to see the Mexican cultural influence as well as explore wineries, distilleries, and breweries with seasonal selections on tap.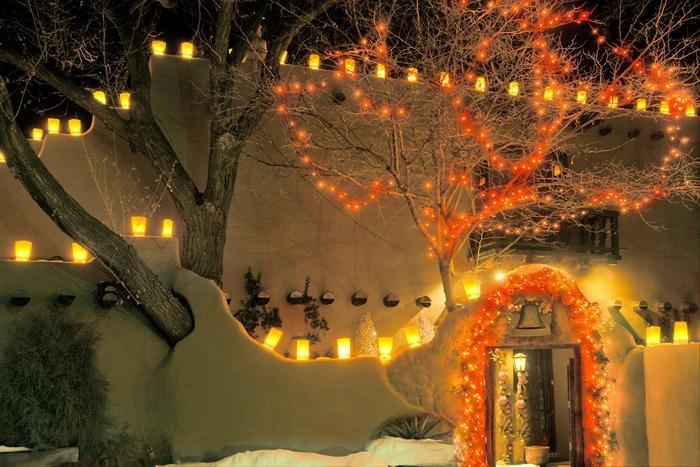 Christmas in Santa Fe
Santa Fe is a "must visit" destination any time of year but at Christmas it is especially beautiful and a great opportunity to experience holiday traditions in a different way that almost anywhere else in the United States. While Santa Fe does have an airport, it makes a great reason to hit the road going south from Denver (about six hours) or East from Phoenix (about seven and a half hours). Of course, you can even fly into Albuquerque and drive up if you live farther away.
Once you arrive in Santa Fe, you'll be treated to one of the most unique Christmas celebrations in the country. Along with hot cider, cookies, caroling, and lights you'll also notice homes decorated with chili garlands and rooftops adorned with luminarias.
Travel Through Classic New England Towns and Villages
There's probably no more iconic American holiday destination than visiting classic New England towns and villages during Christmas. While I'm dreaming of a white Christmas, even with no snow on the ground you'll find New Englanders are prepared for the season with a range of celebrations from lighted lobster boats on the coast to romantic town commons with decorated trees throughout the region. Plus, there's going to be plenty of apple cider, donuts, maple candy, and other treats along the way.