There are business hotels and then there are hotels with themed rooms designed for a romantic getaway. These are fun and exciting with a little bit of naughty thrown in for good measure. Especially in a time like this where you might desperately need an escape but aren't really wanting to go out and hang around with people, finding a themed hotel room near you might just be the perfect solution. The interesting thing is that while you might think this type of getaway would be only found in California, New York, or Las Vegas ... the reality is that there are options all over the country, including states you might normally think of as being more conservative such as Illinois, Kentucky, Pennsylvania, Wisconsin, Ohio, and even Utah!
How Intense of a Theme Are You Looking For?
There are themed hotel rooms ... and then there are THEMED HOTEL ROOMS. Every adult couple is different and what might be tame for one might be too wild for another. Luckily there are a wide variety of options out there ranging from the classic Catskills romantic lodges with champagne glass hot tubs to adventure suites that are fully decked out to fulfill your craziest adult pirate fantasy and then there are other hotels with very lightly themed rooms that are perfect for a couple that wants something different than the Marriot.
There are also hotels like Sybaris - a very popular chain of adult hotels in Illinois, Indiana, and Wisconsin where there isn't an explicit "theme" but they are romantic hotels that come complete with carpeted walls, mirrors on the ceiling, and many of the suites have either full-sized swimming pools or hot tubs where you can do pretty much whatever an adult couple might have in mind when the door is locked and there are no windows to worry about.
Finally, there are also places like Legoland where the rooms are certainly not intended for a romantic getaway but hey, there's nothing saying you have to have kids to enjoy a night there!
Sanitation, Health and Safety Concerns
We're all adults here so it shouldn't be shocking to imagine what goes on behind closed doors in these rooms. Even during normal times, I've been concerned about health and safety but now it is even more of a concern. My best advice here is to ask the hotel before you make your reservation. Ask what their safety protocols are for cleaning and make sure that you feel comfortable with the answer. The good news is that most reputable themed hotels will already have a pretty rigorous routine and so they are perhaps better prepared for today's world than the typical independent hotel operator.
However, beyond what they might be able to do, I always like to do more.
This includes opening the door or windows if they have them, to get fresh air circulating. I also always carry plenty of hand sanitizer with me and there are products like Microban 24 that you can spray on a variety of surfaces ranging for doorknobs to pillows. Combined with wiping down various surfaces by hand, I feel very safe in a hotel room with that regimen.
How To Find Themed Hotel Rooms Near You
While you might normally go to a hotel directory or use you Bonvoy points, most hotels with themed rooms are independently operated. This means that they also generally don't spend their money in expensive directories, online advertising, and well frankly since the themed hotel room industry thrives on discretion it generally isn't something that you'd find in a Facebook ad either. Instead, Google is going to be your friend here so go search for words like "themed hotel room near me" or "romantic themed hotel rooms" as well as other similar phrases that include either where you live or a town or state near you that might work well for a day trip.
Sadly as I mentioned above, many of these hotels aren't great at marketing and so not all the results are easy to find through searches like that. So, in addition to simply searching online for a themed hotel try reaching out to friends of yours who you think might also be open to the idea without looking at you strangely. What I've found is that most people assume their friends and neighbors don't have a kinky bone in their body, but the opposite is usually true. In the town I used to live in for instance ... a small quiet town in the suburbs of Chicago ... we discovered that there was a sex club with literally hundreds of members according to their listing on a meetup group I stumbled across online. Healthy adult relationships are a good thing though it might be disruptive initially to realize that you aren't the only one with more than holding hands planned for that romantic getaway.
While it would be impossible to list every themed hotel, fantasy adventure suites, and romantic hotel for adults out there, here's a quick list to help you get started. We've also have our list of themed hotel rooms for adults that you can explore with more photos and descriptions.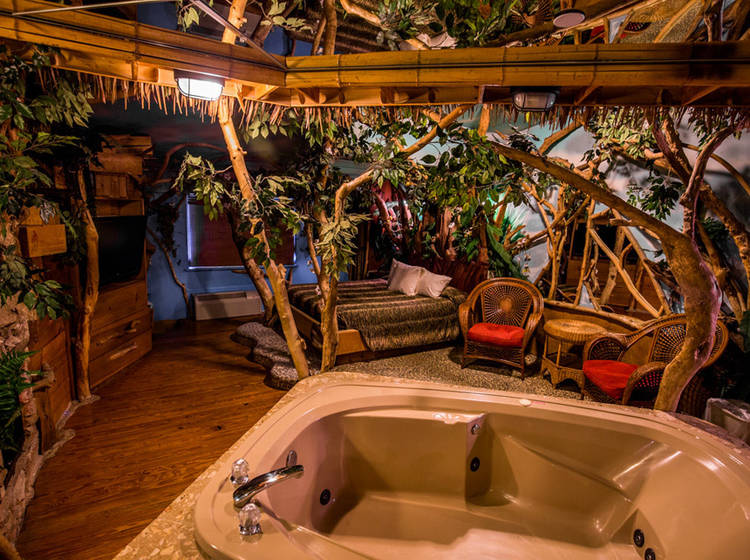 Themed Hotel Rooms In New Jersey
Feather Nest Inn - this hotel has a wealth of themed adventure suites including an Ice Cave Space Odessey and is located in Cherry Hill, NJ
Themed Hotel Rooms in New York
TWA Hotel - at JFK Airport, NY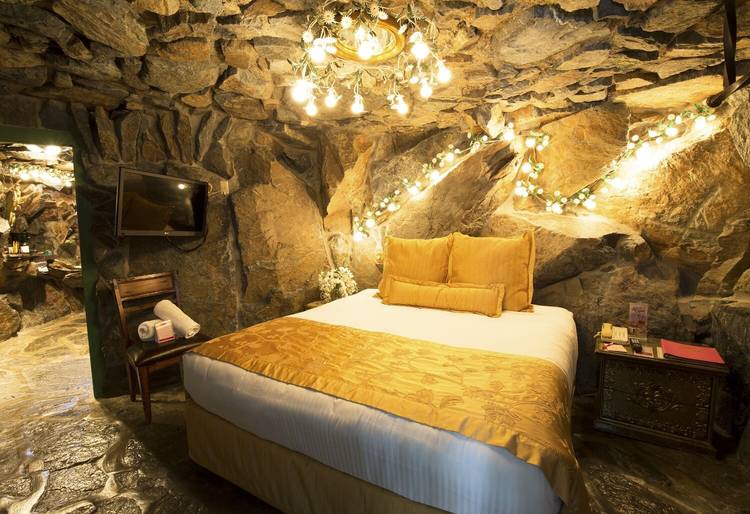 Themed Hotel Rooms In California
The Victorian Mansion at Los Alamos -
Legoland California Resort - they have some great themed rooms here at Legoland Resort and while it might seem weird planning a couples getaway to a family hotel, nobody has to know what you do behind closed doors. Plus, San Diego, CA is a great place to visit for a romantic getaway themed rooms or not.
Themed Hotel Rooms In Iowa
Fantasy Suites At Designer Inn & Suites -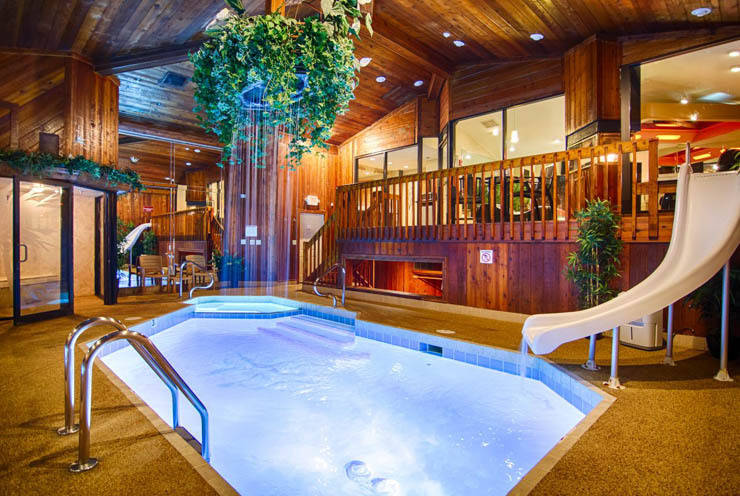 Themed Hotel Rooms in Illinois
Sybaris Pool Suites - Illinois is where it all started for these adults-only rooms and as one of my friends from Chicago told me once, "Yup, that's probably where I was conceived". With three locations in the Chicago area, this is a great option for a romantic escape for couples.
Themed Hotel Rooms In Indiana
Sybaris Pool Suites - Sybaris also has a location in Indiana, just outside of Indianapolis for those of you looking for a fun adults-only escape.
FantaSuite Hotel - Located on the south side of Indianapolis, IN guests here can play Pharaoh or Alien Invasion in their themed hotel suites.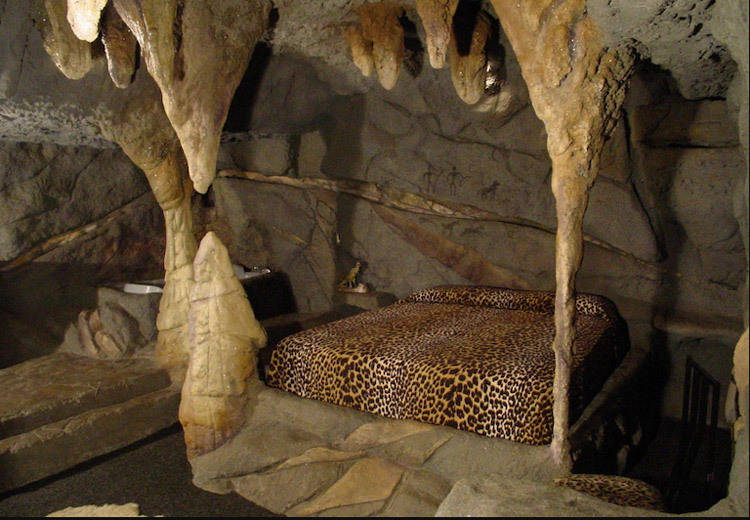 Themed Hotel Rooms In Kentucky
Wildwood Inn - this is one of the most famous and popular themed hotels with adventure suites anywhere in the country.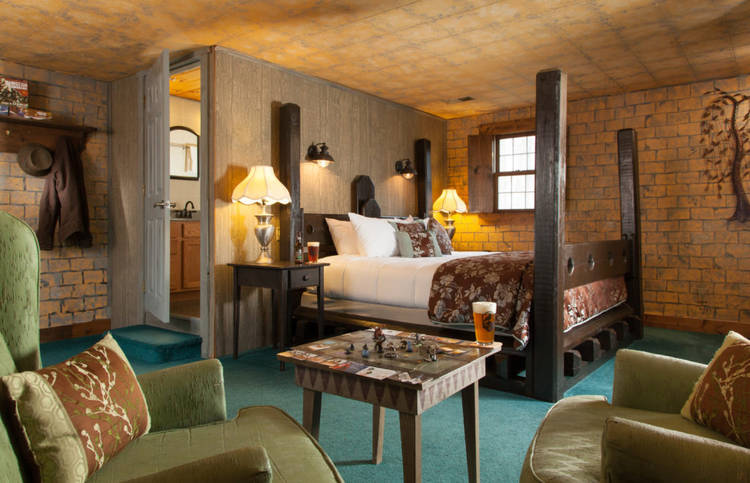 Themed Hotel Rooms In Ohio
Ravenwood Castle - most rooms are not themed but the hotel is a castle and The Duke's Dungeon is a lightly themed suite that might be just right for couples looking for something different.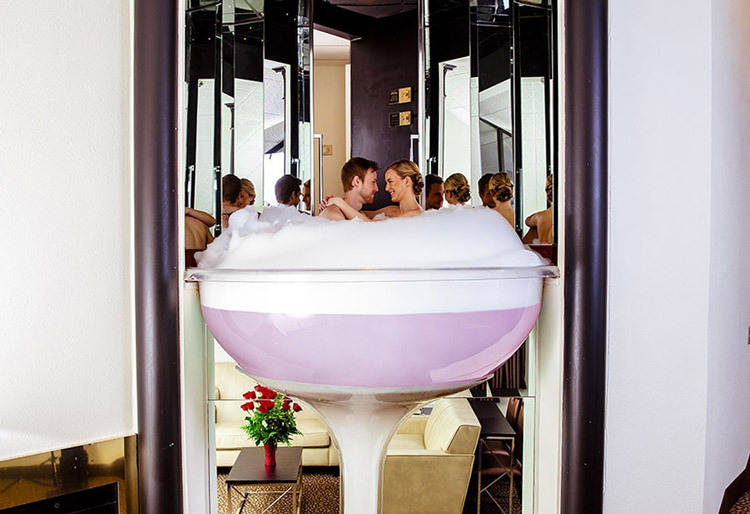 Themed Hotel Rooms In Pennsylvania
Pocono Palace Resort - this is actually one of three couples-only Pocono, PA resorts by the same company, including Paradise Stream and Cove Haven.
Themed Hotel Rooms In Wisconsin
Sybaris Pool Suites - while not "themed rooms" exactly, this group of adults-only hotels is very well respected in the upper midwest with locations in Illinois, Indiana, and Wisconsin.
Themed Hotel Rooms In Minnesota
Steinarr Viking Themed Hotel - If you've ever wanted to live out your Vikings fantasy - no not the Minneapolis, MN football team - this is where you should go and sleep in a Viking ship, blow a horn and enjoy a full Viking-themed experience.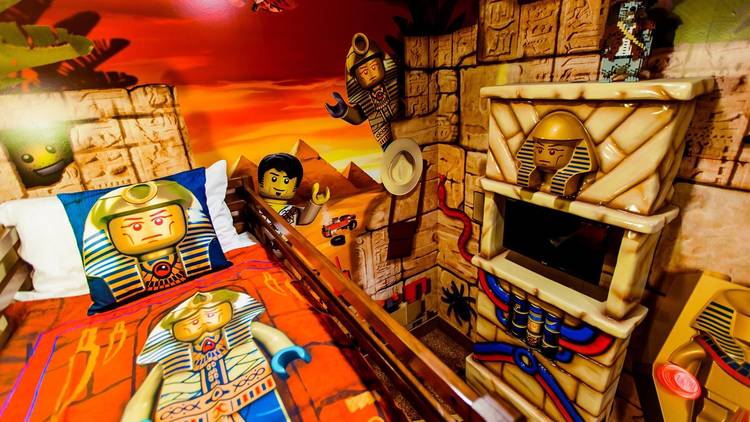 Themed Hotel Rooms In Florida
The line between adult fantasy and a themed hotel designed for a wholesome family getaway can be blurred here in Florida. Frankly speaking, while girls and boys dream of being princes and princesses, so do adult couples.
Walt Disney World Resorts - while these rooms aren't necessarily over the top romantic themed, there are some rooms here that adult couples will enjoy such as the Pirate Rooms at Caribbean Beach, the Little Mermaid Room, Cars Suite, and Lion King Suite at Art of Animation and of course the Princess Tiana-themed "Royal Guest Room" rooms at Port Orleans Resort Riverside.
If you have other themed hotel rooms and romantic suites that should go on this list then please let us know so we can update our listing!