Staying at a hotel room is always a great excuse to switch up your romantic side and try something new. While we've looked at some exciting and alluring adult themed hotel rooms in the past, that's not the full story. Luckily, for those of you who want to walk on the wild side without actually crossing over and living out your caveman fantasy these rooms should be perfect for you!
In the past, we've written about themed hotel rooms that were maybe a bit more "risque" but sometimes you aren't looking to live out that caveman or pirate fantasy and simply want something more conventionally romantic. That's why we put this article together featuring some more tame themed hotel room ideas.


Holiday Magic at Great Wolf Lodge:
At Great Wolf Lodge, North America's largest family of indoor water park resorts, a limited number of "Snowland suites" will be introduced this holiday season as an extension of the brand's annual Snowland celebration. Complete with twinkling garland, decorated tree, milk and cookie tuck-in, oversized snowflakes and an assortment of take-home goodies, the suite is sure to be a hit with families looking to celebrate the magic of the holiday season.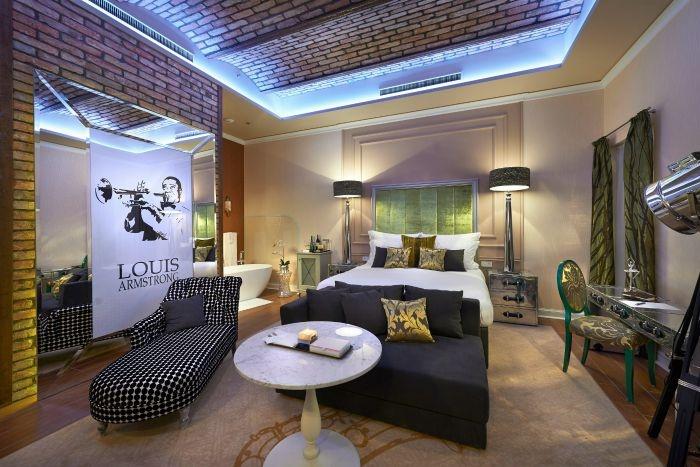 Musical Vibes at Aria Budapest:
Through the vision of design maestro Zoltan Varro, Aria Hotel Budapest's musical concept is expressed in four distinctive design themes representing four musical genres. Each themed wing of the hotel is inspired by Classical, Contemporary, Opera, or Jazz music with each room celebrating a musical legend through décor, art, and sound. Varro commissioned artist Josef Blecha to create original caricatures of these musical legends.

Japanese Authenticity at The Kitano:
NYC's only Japanese-owned hotel offers this one-of-a-kind room featuring sand-textured walls, traditional Tatami mats, delicately painted shoji screens and a deep-soaking tub (for use in Japanese or American fashion). A Japanese Tea Ceremony room designed in the centuries-old sukiya-zukuri architectural style can be found within the suite.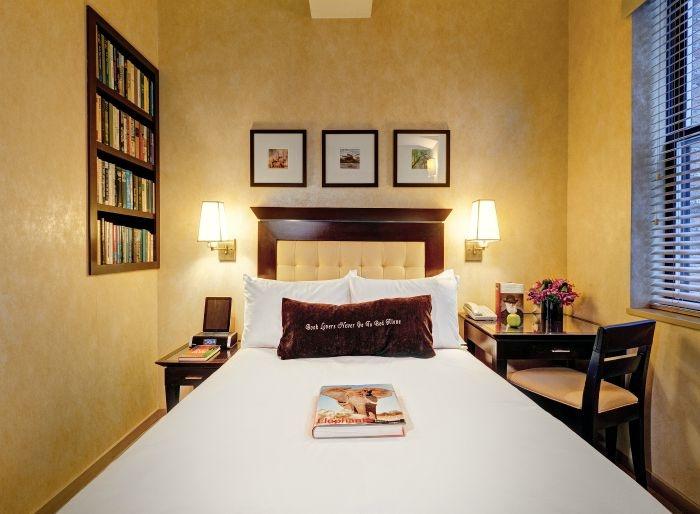 A Bibliophile's Dream at the Library Hotel:
Designed to feel like a bibliophile's dreamy oasis from an urban jungle, the Dewey Decimal System themed hotel is peppered with over 6,000 books throughout its 60 guestrooms – with each floor dedicated to the ten major categories of knowledge (Philosophy, Arts, History, Math & Science, and more) and each guestroom uniquely adorned to explore a specific topic within its category.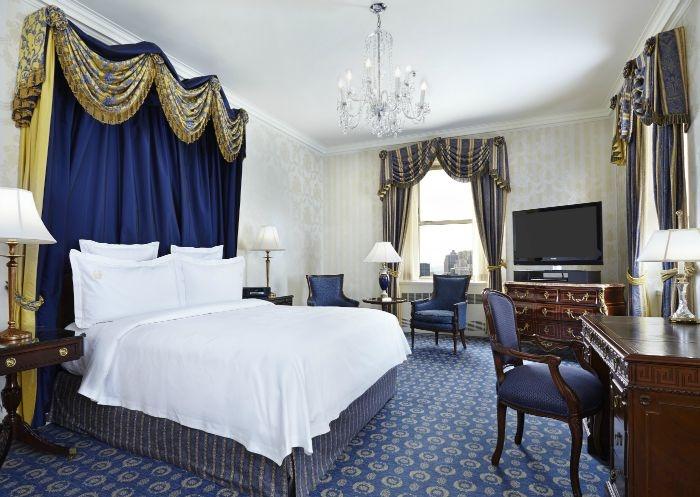 Presidential Treatment at the Waldorf Astoria:
The only true Presidential Suite, this room has hosted every American president since Herbert Hoover. The suite is designed in the Georgian style of the White House and features the personal desk of General Douglas MacArthur and one of President John F. Kennedy's rocking chairs among other presidential artifacts.