When planning a romantic getaway, few things top the idea of a beachfront room ... except for a private cottage right on the beach. That's what Island Bay Resort offers and instead of those mega-resorts that you might find on South Beach, these cottages are laidback and relaxed. There's no long hallways to walk down or extra fees to worry about. Instead, you just park your car right next to the room and start relaxing the moment you open the door.
NOTE: at the time of writing (1/12/2020) Island Bay Resort is currently listed as being for sale. Before discovering this though, the owner (who hosted us for this stay) expressed to us that he and his wife love the property and hope to stay here for a long time into the future. As such, details contained in this review / feature may change in the future.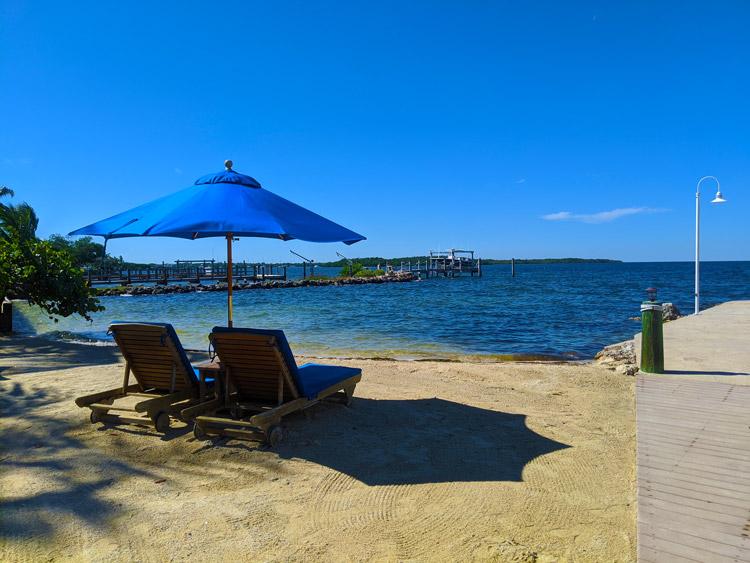 Island Bay Resort is located on Tavernier Key, about halfway between Key Largo and Islamorada. This makes it an almost perfect location for a weekend escape from Miami as well as a halfway point on your journey to Key West. It also provides a quiet relaxed spot that makes it easy to explore all of the cool stuff in the upper Florida Keys.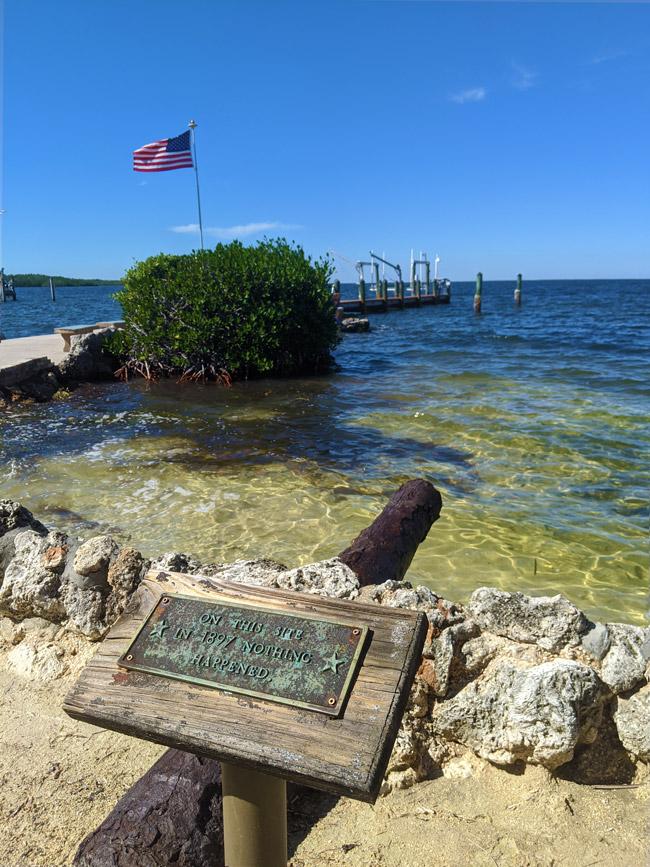 The property is a long narrow piece of land located right off the Overseas Highway, extending right to the water. Island Bay Resort includes 10 cottages, three Tiki Huts, beach chairs, a dock, watersports equipment (paddleboards and kayaks), laundry facilities, as well as charcoal grills by every room. In short, it has literally everything you'd need for a perfect romantic getaway and the landscaping, as well as maintenance, is meticulous. In fact, that's where I met the owner as he was out one morning raking the sand to ensure it was clean and looked good visually.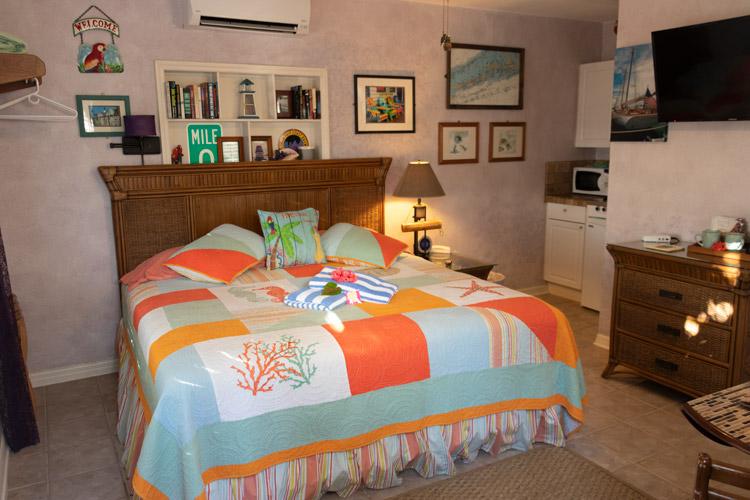 Each of the 10 cottages features a slightly different theme and ours, Key West cottage #1 featured a very cool and kitschy Key West theme. Other cottages pay homage to other Keys and aspects of the Florida keys including Boats and Birds #2, Flora and Fauna #3. Occupancy is limited to two people per cottage so the max number of guests you'll ever find here is 20. Just that element alone makes it that much more special ... almost like your own personal escape.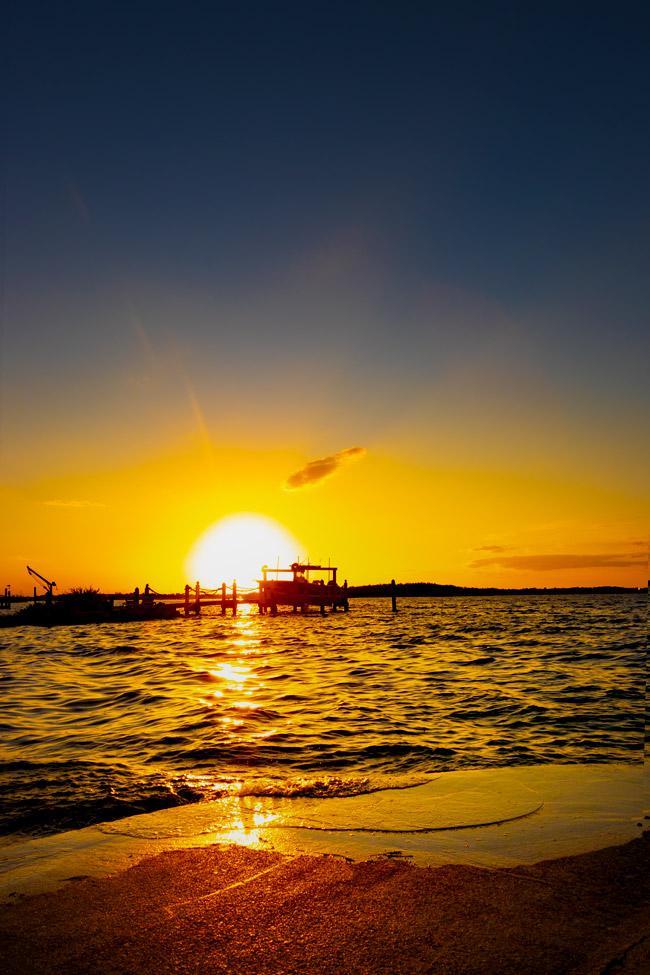 While our room was very comfortable and the internet connection was very good as well, the reason why you are staying here is ultimately the opportunity to relax and enjoy the view as well as maybe play in the water a bit too.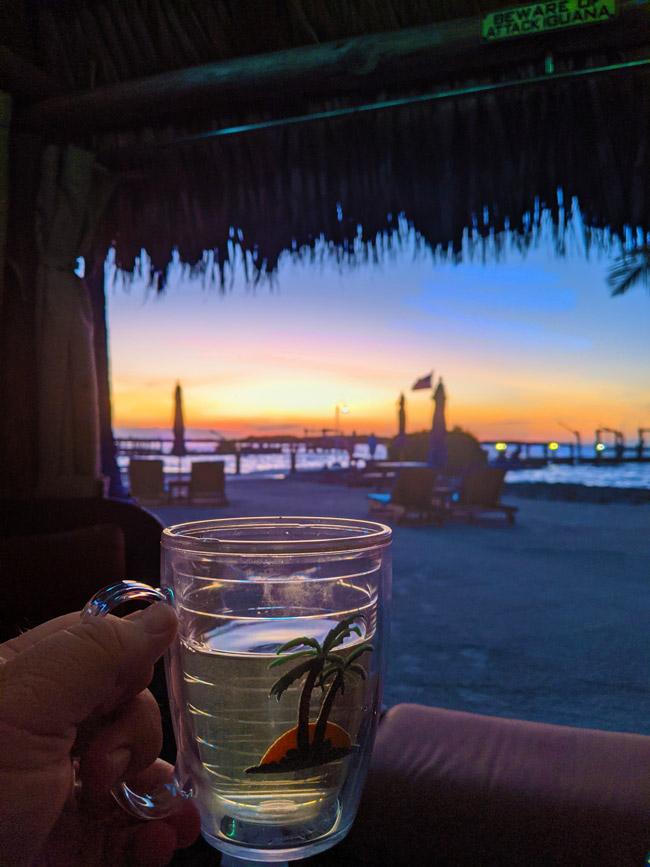 Luckily, the property was perfect for this to the point where I wish I had been able to stay a couple more days to just relax and enjoy the beach instead of running around to various places we were supposed to cover. However, we did enjoy the sunset with a bottle of wine served up in Tervis tumblers since it is Florida.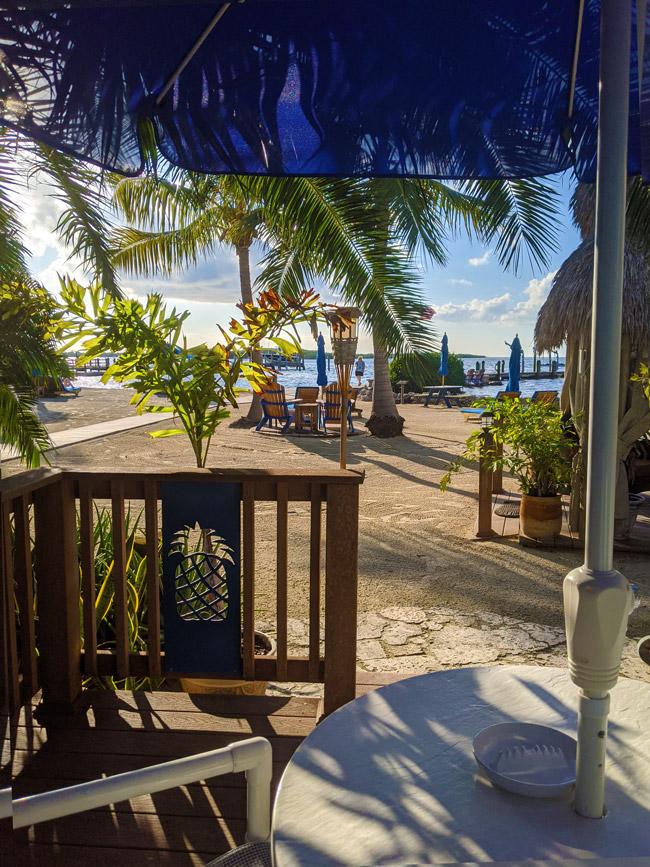 Honestly, in a world where luxury has become commonplace and everyone seems to be competing on amenities and features, there seem to be fewer and fewer places like Island Bay Resort. While I enjoy fancy luxury resorts, there's one luxury that you really can't replicate authenticly. That's the sense of being connected to nature and in particular the ocean.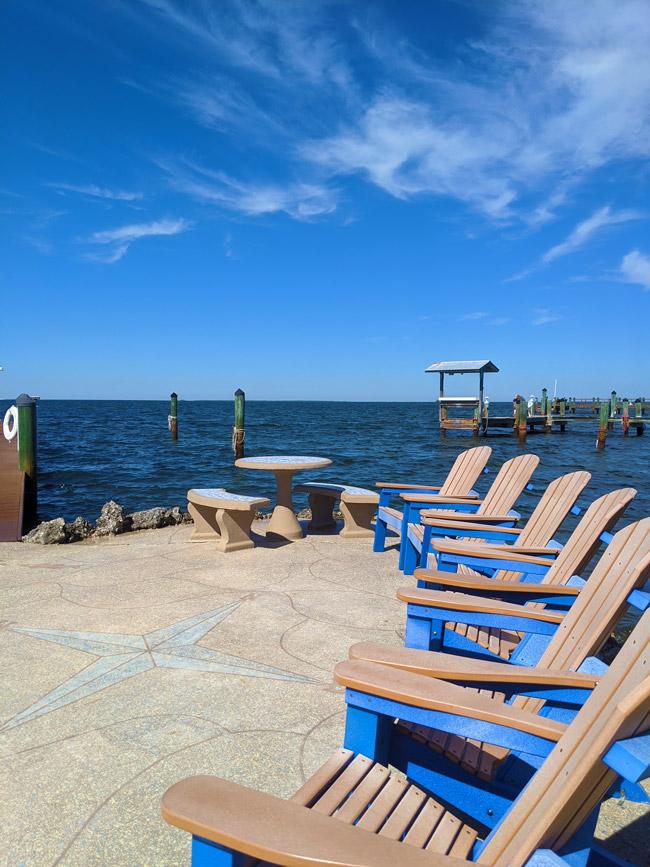 Ironically, I feel like those resorts that do add fancy amenities designed to bring you closer ... in fact ultimately put barriers up between you and that feature they are trying to highlight. Island Bay Resort does things with the perfect balance though. They've nailed it with the things that are important - comfortable clean room with a good bathroom, sheets, and mattress. Then they've developed the property to serve your enjoyment and not distract from it.
Whether it's kayaking around the calm waters or sitting in a chair with a glass of wine while someone special sits beside you - this is the place to do it. Island Bay Resort is special and has that personal touch that most other properties lack. This comes from not just the attention to detail with maintaining the property but even showcasing the owner's photos on a digital picture frame in the room and the individual theme and decore of the rooms.
This is a special place and Island Bay Resort is the perfect place for a Florida Keys romantic weekend getaway.