Happy wife, happy life… or at least that's what they say. At least once a year, it's a great idea to take that special girl in your life out on a nice romantic getaway with your partner. For me though the reality is that I travel almost constantly with Heather and we've been all over the country on road trips where we are sitting together for 8-10 hours each day. While I love traveling with her, there's no denying it's going to be a different dynamic than a trip with your guy friends, but I find that it brings us together in a good way. Experiencing the world with your wife can be a lot of fun, if you know how to plan it right!

If It's a Road Trip - Bigger Cars Are Your Friend!
Recently we just came back from a three week road trip driving an amazing Explorer Platinum Edition that Ford loaned us for the trip. Not only did it have spacious front seats but there was plenty of room in the back for Niki and all of our gear too. With a great sound system, super comfortable seats, and even a massage function in the seats it took us everywhere we wanted in comfort and style. The reason why this is important is that travel can be stressful and road trips even more so than traveling by other means. However, being able to be relaxed and comfortable while traveling makes a huge difference.
While I love Heather, I know that things would not have been as fun if we were driving our Soul instead of the Explorer.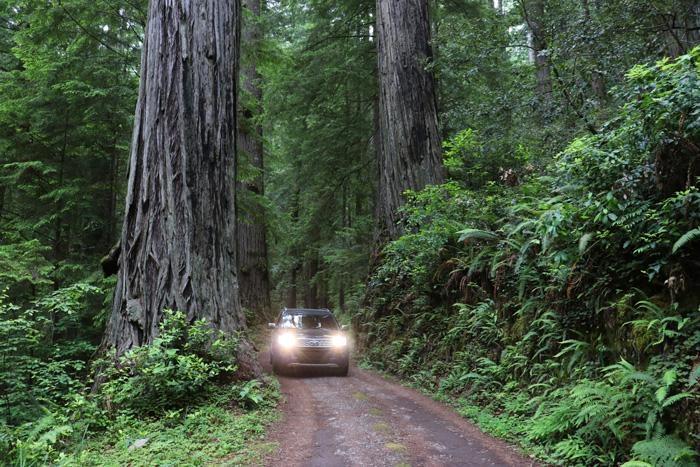 Driving through Redwood National Park in Northern California
Choose a Destination with Options You Both Love
It all starts with the destination. If you're not the overly romantic type of guy, then don't choose a couple's resort where all you'll be doing are things like getting massages, sitting on the beach, and enjoying a good meal. The term "couples resort" typically means cliche'd romantic stuff skewed towards women since they are often the ones that say, "hey honey - let's get away for a few days." As a modern man, it is up to you to take charge and share the vacation planning effort as much as she has. So pick a fun place that both of you will enjoy. For instance, while our road trip to Montana was "her idea" because she's always dreamed of visiting Glacier National Park and Redwoods National Park, this trip also gave me the opportunity to golf, fish, drink local craft beer from new areas of the country, and take great photos too. Plus, we both love exploring off road trails and this route had plenty of opportunity for that.
Even for a day trip or a "stay cation" it's important to make sure both of you are happy. For instance, while I live in San Diego, neighboring coastal towns like La Jolla provide a romantic escape that both of will love. There are a lot of things to do in La Jolla like golfing, surfing, deep sea diving, whale watching and of course the romantic stuff like all-inclusive resorts, spas, beaches, and scenic views for dining. This location would work great for both of you as you create your itinerary.
The Journey Can Be Half the Fun
For us, when I travel with my wife I find that the journey can be as much fun as the destination itself. While you generally want to travel "to somewhere", make sure that the time spent getting there isn't meaningless. For instance, we have a restaurant we look forward to visiting in DFW now, so a long layover isn't really a chore the way it would be if I was traveling just for a trip by myself. Similarly, when we plotted our route to Montana this summer, there were plenty of routes to get there ... and some more direct than others. However, it's important that you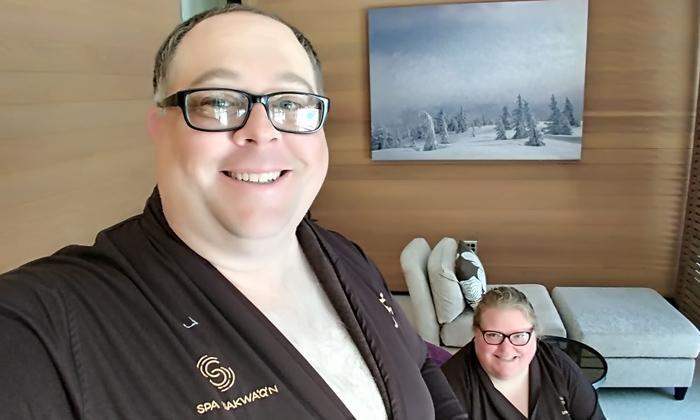 Visiting the Spa Ssakwa'q'n at Couer D'Alene Casino in Idaho
Step Outside Your Comfort Zone
Vacations are all about experiencing new things together. It's all about give and take. Let your wife know upfront that you want her to participate in some of the things that you like and that you will do the same. So, if she wants to go get a rub down at the spa (trust me, you'll love it too!), but then it's your turn. Take her on a boat, go on a hike, go fishing, learn to surf together, or even play a few rounds of golf. With us, that last one is sometimes a challenge as I've started to enjoy the game. However, I find that she's happy to drive the cart, enjoy some fresh air and if she feels like playing a hole or two she will. The nice thing about his is that I get to do something that I love but we both get to spend time together.
The magic in all of this is that your attention is on her and hers is on you and together you guys are creating memories doing things you wouldn't normally do together. Twenty years from now, you might not remember "that vacation back in 2017" but you will remember the day you guys saw an owl while hiking through Portland's Hoyt Arboretum together.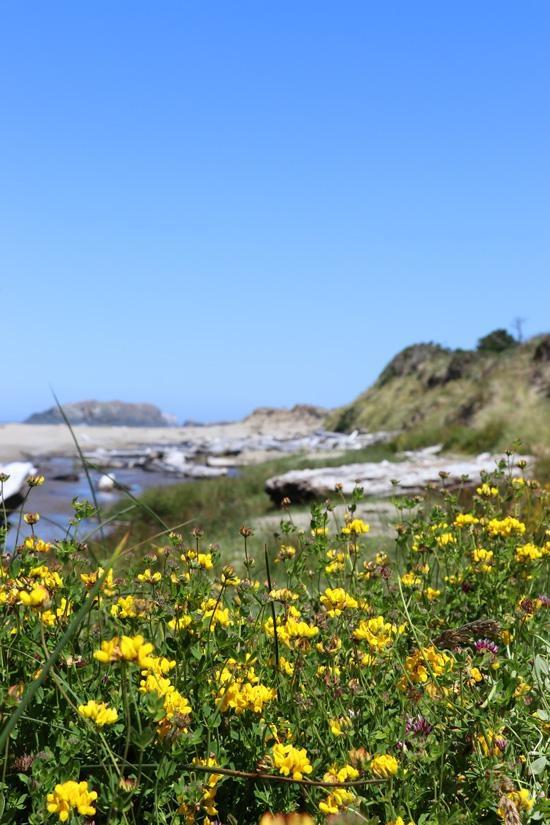 It's Okay to Do Some Things Apart
Okay, I realize you're going on a romantic getaway to spend time as a couple. Yet, that doesn't mean that you have to stick by each other's sides every second of the day. Sometimes this is planned ... and other times it's just knowing when to go back to the car and or find something else to do in the area. If your wife has decided to go into the town and do some shopping, let her go and have some fun on your own too. This "apart time" can be big or even just small things. For instance, while we both enjoy visiting distilleries - she enjoys tasting while I love to talk with the distillers and learn about their craft. We've learned a long time ago that it's important to both enjoy life so while there might be friction save the fighting for something big instead of worrying about small issues that don't matter.
On a road trip, this is especially important. There will be times where you want to stop and she doesn't. It's perfectly fine to say, "I'll wait in the car". That's what I did while capturing the photo above from a beach south of Bandon, Oregon - but she captured just as beautiful shots further down the road when something caught her eye.
Take this time to do something you enjoy. Set a time beforehand to meet back up and do something together as a couple. This will not only give you guys a chance to miss each other, but it will make for great dinner conversation as you discuss what your day was like and what you encountered.
Take my word for it. If you keep these three things in mind you'll have a much better time on those romantic getaways with your wife. These vacations are all about focusing on the relationship and should include activities that will allow both of you to enjoy your time together – and apart. If you find compromise when planning your vacation, you'll find that getting to spend time with your wife and learn her in a new light is just as fun if not more special than any mancation…. Okay, maybe not more than but you get my drift.