Despite being incredibly comfortable, the classic Crocs look is one of the most ugly looking shoes known to man ... and woman ... and non-binary as well I presume. While some folks love them, the reality is that they are almost one of those things that is so iconic that you will either love or hate them. The folks at CrossKix have set out to change that by bringing the comfort Crocs offers and offering it in a style that looks like your everyday wear tennis shoe.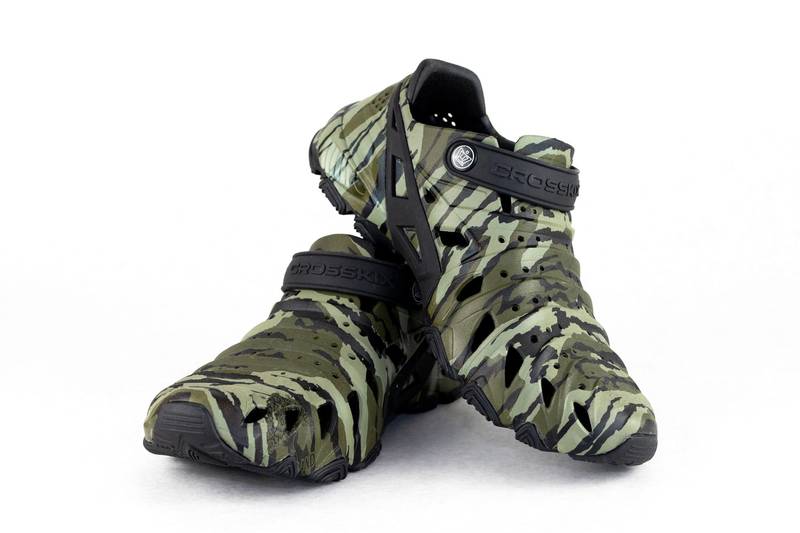 They did a remarkable job and I was very excited to try them. Unfortunately - just like with the Loom Footwear shoes I reviewed last week, I've discovered that my feet are bigger than I thought. This isn't usually a problem with fabric sneakers and such but while other people complain about packing on those "pandemic pounds", my feet must have grown in the past couple years pushing me out of the "size 13" and into a new territory.
Frankly though, I feel like these shoes might actually run a bit small too since one foot could "fit" but the other totally wouldn't. So, my advice here is to buy a size larger than you think you will need.
However, this is ultimately the challenge that I see with CrossKix in general. Crocs are super comfortable because they are essentially clogs and you don't have to squeeze your feet in if you don't want to. They are sort of like how flipflops work where you slide your feet in and they just work.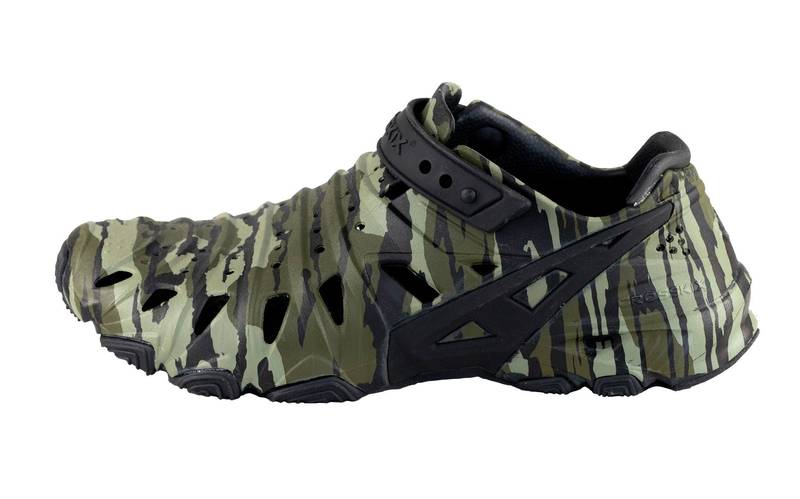 In their effort to create something new though, CrossKix designed a shoe that grabs onto your feet and fits like a glove. If my feet were smaller, maybe that would work. However it just didn't fit well for my feet. Despite this though I was determined to make them fit because I absolutely love the look and the pattern was pretty cool too.
These were going to be my "beach shoes" where I could have some comfort if I was walking on rocks or pavement but then not worry if I get them sandy or wet since I can just hose them off or pour water over them to clean up before getting in the car.
I still think these shoes would fit that bill ... just not for me.
So ultimately I don't see these as a Crocs Killer ... they are a great alternative, an evolution of the comfort style of firm foam shoes but for someone looking for more support and a tighter shoe that's better suited for walking down a trail or even mowing the lawn than lounging around the house or walking through your local Home Depot.
You can buy CrossKix on their website for $79.95 and there's two different styles in a variety of colors. The model I had was the 2.0 Mossy Oak Bottomland but if you are looking for a more traditional sneaker style, they also make the APX shoe style (below).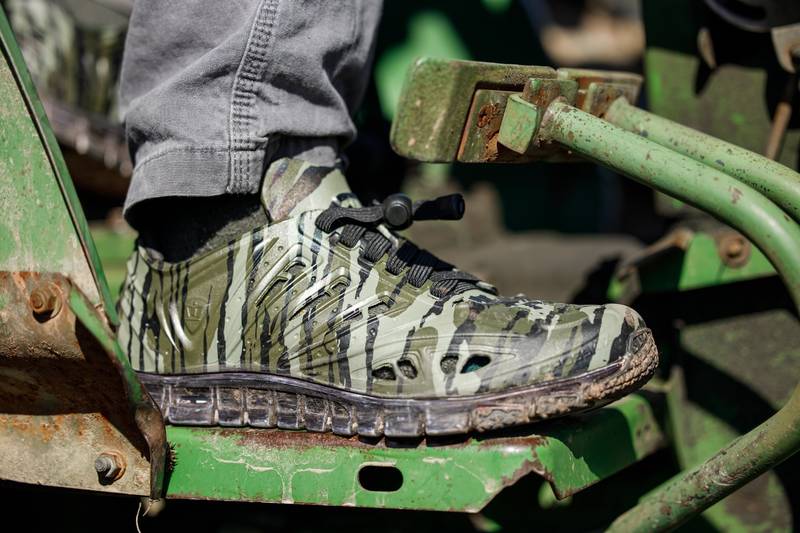 It's possible that this may actually fit bigger feet better since it appears the tounge has more space to move up and the foot hole(?) appears to be a bit longer as well. However, we did not check this model out so I can't say for certain.
Either way, Crosskix offers a 100% return / exchange program where they will send you a replacement on them if you don't like the model you purchased, so it's worth checking out if this is something you think you may like to add to your style kit or if you have any friends who might be interested in getting a pair for Christmas.