Let's just get this out of the way, the CT4-V Blackwing is a powerful vehicle in a very compact (subcompact) package ... it is also not a car for truck-sized guys like me. As such I honestly felt a bit awkward reviewing it in the way where you know it can do more than you're physically able to accommodate safely. That sucks because this is a very fun little car that offers a unique curve hugging nimbleness that you'd otherwise find only in a vehicle such as the Corvette.
If it weren't for the fact that I had this review during the height of the January COVID surge I probably would have asked for one of my writers to be certified as an additional driver so I could just "ride along". Cadillac's CT4-V is a pretty special vehicle that offers a lot of punch from it's 3.6L Twin-Turbo V6 producing 472 hp and 445 lb-ft of torque. Officially this vehicle can exceed 189 mph when properly equipped but unlike a pure muscle car ... the magnetic leveling and compact footprint allows it to take curves extremely well too.
Raw power though isn't the whole story here though.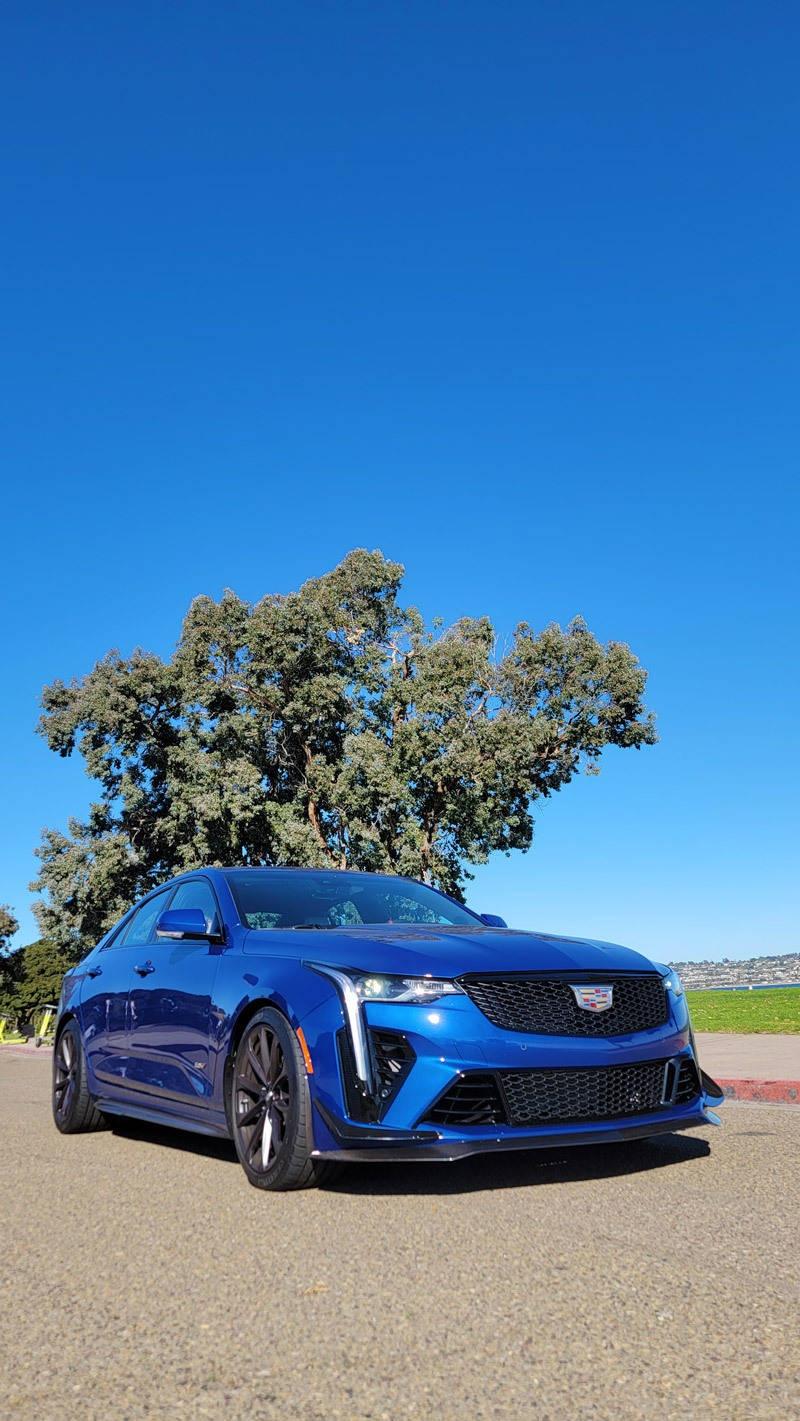 Instead, this car offers a very stable "track like" driving experience but with the refinements that Cadillac is known for. This includes plenty of advanced safety technology, a sharp looking interior, and of course plenty of "hidden details" too. For instance, there are more than two dozen visual references to the V-series brand and Cadillac's racing heritage scattered throughout the vehicle. This adds to the specialness of owning a premium luxury product like this since the reason you buy a V and then ultimately the Blackwing is that you not only want to feel like you are driving the best ... but you also want to feel connected to something greater than yourself.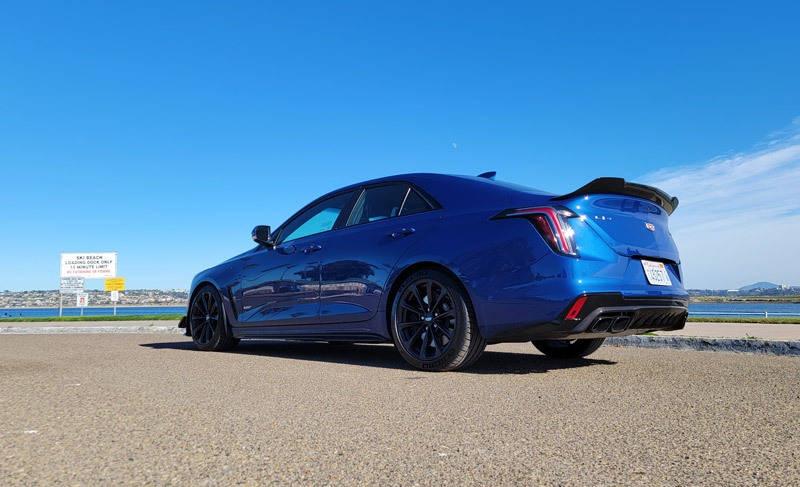 Cadillac nailed the styling here with a blend of both aggressive, muscular power projection with functional elements like the carbon fiber canards and wing on the back as well as big Brembo brakes, but also keeping it looking luxurious at the same time. Nobody is going to mistake this for grandpa's car ... but if you showed up a a client meeting they aren't going to think you are some jackass speed freak (even though you could smoke most everything out there with this bad boy!)
Despite the fact that it is a V6 and not a V8, the engine sounds absolutely beautiful with plenty of pops and a nice visceral growl as you accelerate.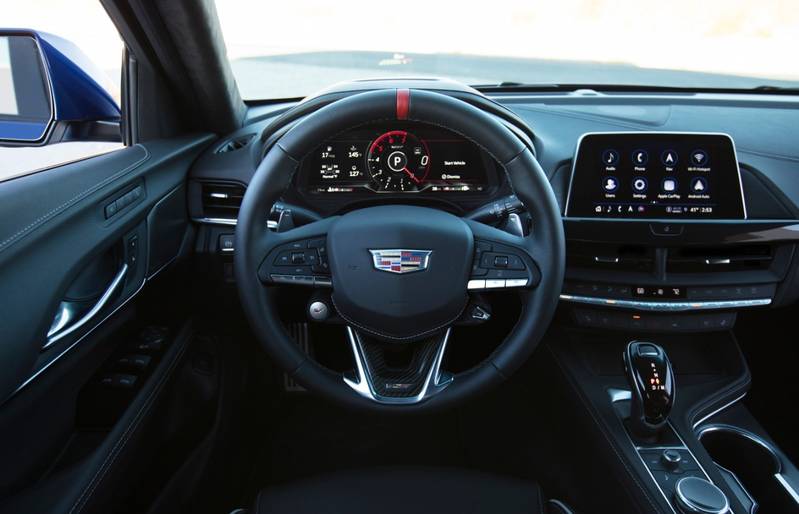 Inside, you'll find a relatively conservative instrument cluster until you decide to dive deeper and turn on "V mode" which transforms the digital gauge cluster as well as lets you tweak various performance aspects of the car. It also features an integrated performance data recorder that allows you to record lap data including video so that you can play it back later. While this is clearly designed to share on-track prowess, it also works fantastically well to share epic adventures through twisty mountain roads as well.
Cadillac's 2022 CT4-V Blackwing starts at $59.990 and as tested (RWD, 10-speed auto) was a hair over $80,000.