A few years ago I had the opportunity to go rafting in Vermont and I had a blast. Whitewater rafting is a perfect opportunity for male bonding as it requires strength, balance, wits, intelligence, and courage. Most of all, it requires teamwork and leadership or else your whole group is going to tip over or worse. The idea of becoming a rafting guide is certainly appealing when you consider they get to do something awesome every day and meet some cool people, but what does it take to become one? Are you ready to become a whitewater rafting guide?
At the end of the day, you and the rest of the group can share stories, drink beer, light a campfire, and cook some great steaks. What more could you want in a mancation adventure? Wouldn't this be fun to have as a job?!
White Water Rafting Guide Salary
Most whitewater rafting guides don't make a salary the same way that you do in many other professions. Since most areas of the country where whitewater rafting is popular are based on seasonal tourism, most guides have at least one other job during the offseason. However, most rafting guides get paid around $30 per trip from the tour organizer and they can do up to two trips per day. While that pay might appear extremely low, that is because white water rafting guides depend on tips for the bulk of their salary. So, when you think of how much does a white water rafting guide make, it is much like bartenders and waiters. Tips matter!
In the case of a whitewater rafting guide, the tipping suggestions vary as much as the river conditions. For instance, Whitewater Excitement, a rafting trip operator in California suggests only $3-5 per person for a half-day trip and $5-7 per person for a full day trip. However, I would suggest a minimum of $10 per person for your primary guide and if you are on a rafting trip with other support staff such as drivers or porters you might consider giving them a few dollars as well.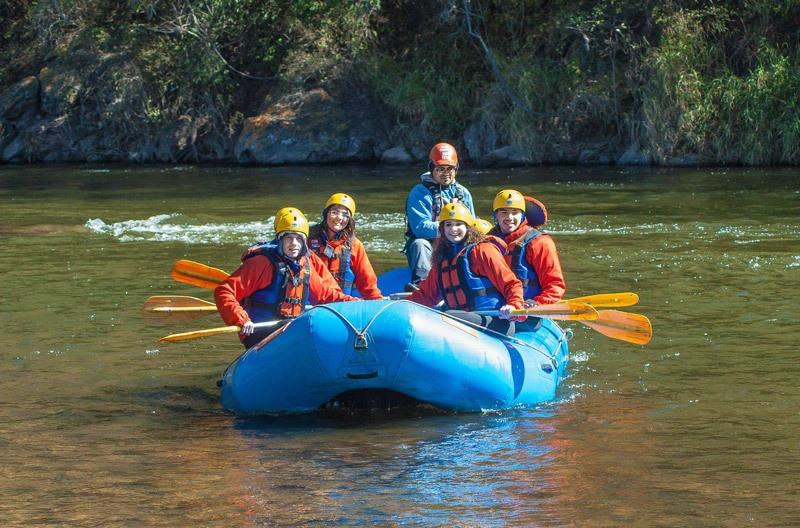 White Water Rafting Skills You Need
To be a good whitewater rafting guide, you will need a combination of skills including being a generally good outdoorsman who possesses good strength but also excellent situational awareness. Not only will you need to be able to paddle or maybe even get in the water and pull or push the raft at times but you will most importantly need to be able to simultaneously watch the river conditions and assess the abilities of your guests.
In addition to the technical aspects of simply leading your raft down the river safely, the best whitewater rafting guides will also have to have a great personality. Not only does this include being able to talk and smile but it also means being able to continue smiling even when faced with rude or unruly guests. Sadly, not every guest on a whitewater rafting trip is going to be nice but if you want the best tip possible, everyone needs to have a great time out on the river!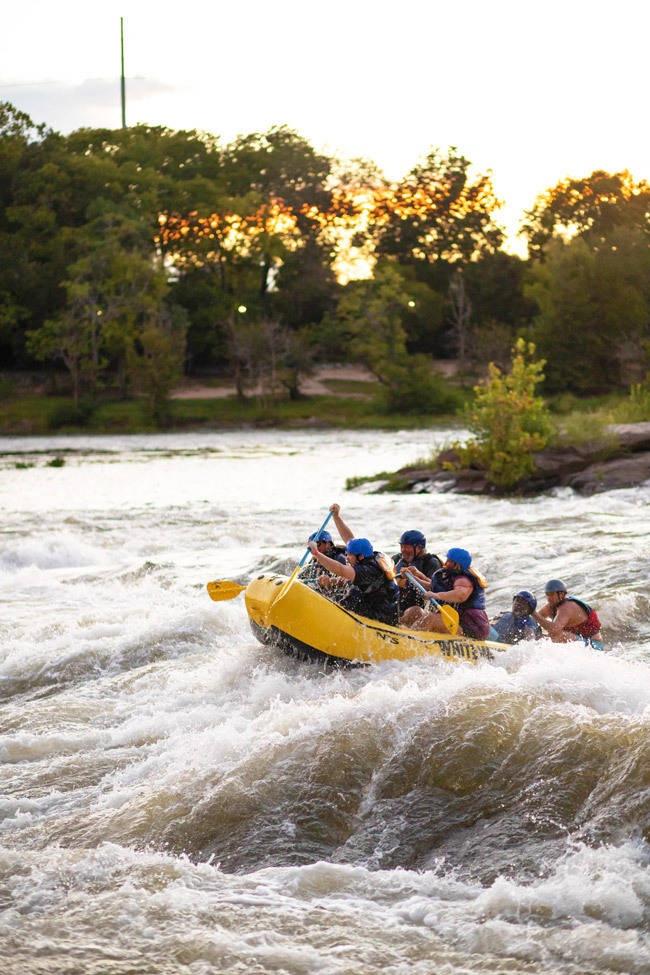 Are There Raft Guide Schools?
Many states require whitewater rafting certification but it is possible to join a tour team without that. Several schools existing for different aspects of whitewater rafting and while there are schools such as American Whitewater, ultimately most of your learning will be out on the water.
With about two weeks of steady training, you can usually go from a person who has gone on a white water rafting trip before to someone who is ready to start leading trips. However, many people will spread this time out over many weeks of training and ultimately aside from the basics of what it takes to be a good river guide, most of the training will take place working with other more experienced whitewater rafting guides out on the river. This can take place as a junior guide or apprentice but there are also programs available for more formal training.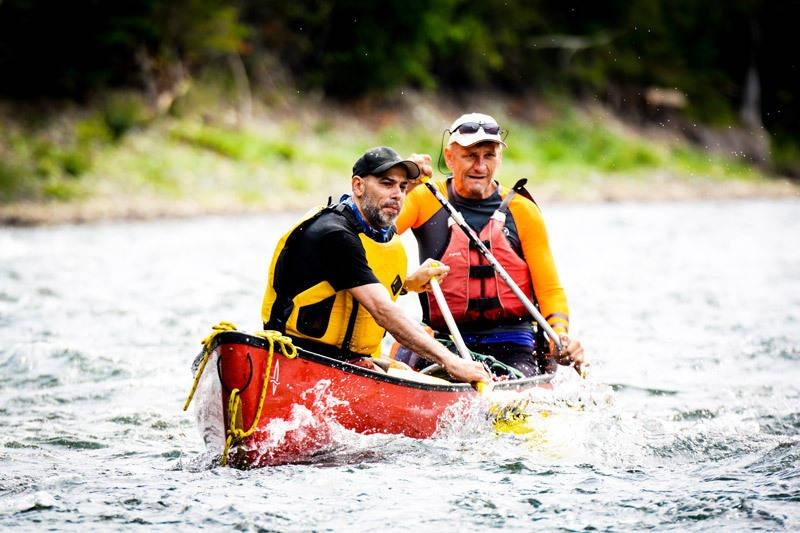 Other River Guiding Jobs
There are many other river guiding and whitewater jobs beyond being a whitewater rafting guide. These include leading canoe and kayaking trips as well as working with emergency services as a whitewater rescue guide.
Additionally, while many people look at being a whitewater rafting guide as a profession catering to tourists, whitewater rafting is actually an olympic sport so there are coaches as well as athelets dedicated to pushing the boundaries of the sport around the world.
Whatever direction you are thinking about going, becoming a whitewater rafting guide can be a very rewarding experience. You'll get to spend plenty of time outdoors in some of the most incredible scenery and meeting some really fun people while you are doing it!