In the automotive industry it seems like there are two different core types of trim level packages. The first is purely cosmetic and the second is actually functional. A few weeks ago, we were driving the K5 GT-Line and it left us shaking our head wonder why that trim was even created. It looked great but when it came to delivering on the performance it's good looks promised, quite simply it fell short. Now that we've had a chance to play with the 2021 Kia K5 GT we are even more shocked that the GT-Line exists at all.
We tried to be very fair when discussing the Kia K5 GT-Line and we accept that sometimes folks simply want a stylish and aggressive looking car that actually offers very little in terms of actual performance. Other times they want a relatively inexpensive car that packs a punch.
The later is exactly what Kia's K5 GT does and it is pretty clear that they designed it as a shot across the bow of German performance car makers like BMW and Audi.
Before you guys think I've been enjoying too much adult substances, by NO WAY am I comparing the K5 with a luxury sedan. The Kia K5 is nice inside, it has the manufacturing quality and reliability to compete directly with anything else out there but I would never describe it as luxury and the Kia brand simply doesn't bring a premium image to mind the same way it's targeted comps do.
The K5 GT builds on Kia's K5 platform by adding a 2.5L Turbo engine that puts out 290 HP and 311 lb-ft of torque (vs 1.6T engine in the K5 GT-Line). Additionally, it has a sport-tuned suspension and quad-tipped exhaust. It is amazing how much of a difference these enhancements make when you actually get behind the wheel.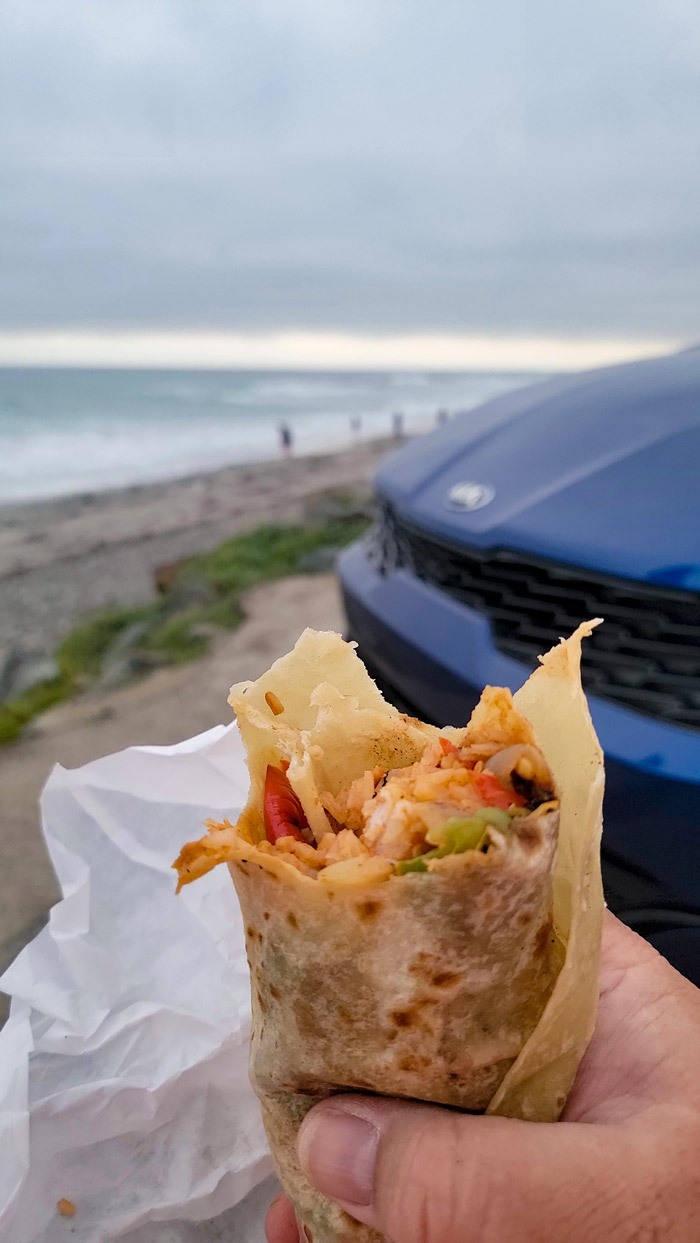 Where as the GT-Line was "ambitious" this one actually can do what the other one wanted to do, without hesitation. As a result, I found myself actually making excuses for reasons to drive it. Over the course of our week that included having a burritos on the beach, visiting a drive-in movie, and a tour of some of San Diego's best birria stands.
The fact that a Kia is practical and fun is not shocking. The fact that this car can best German competitors in key performance metric though is pretty darn amazing. Let's take a look at a couple examples of where Kia is trying to compete - and in fact - beating it's German competitors.
Before we start though, this isn't just Kia stating these numbers. They were independently confirmed by AMCI Testing to keep the marketing folks honest.
Acceleration -
Kia's 2021 K5 GT has faster 0-60 mph, quarter-mile, highway merging and passing than the BMW 330i and Audi A4.
With a 5.8 seconds 0-60 time and a 14.3-second quarter mile, Kia handily beats both of those other vehicles.
Perhaps more important for practical potential owners of the K5 GT is the highway passing ability. In a 374-foot 40-70 mph test, the K5 GT with it's 2.5L Turbo engine beat the BMW 330i by 40 feet and the A4 40 Premium by 128 feet!
Handling -
Once again looking at those two German competitors, the K5 GT was able to hold higher G-forces on both wet and dry track surfaces during a slalom course and emergency double lane change evasion maneuver.
Braking -
When it comes to braking ability from 70-0 Dry and 60-0 Wet, the K5 GT was not the overall winner, but it did best the BMW 330i in the dry test with 164 vs 168 feet.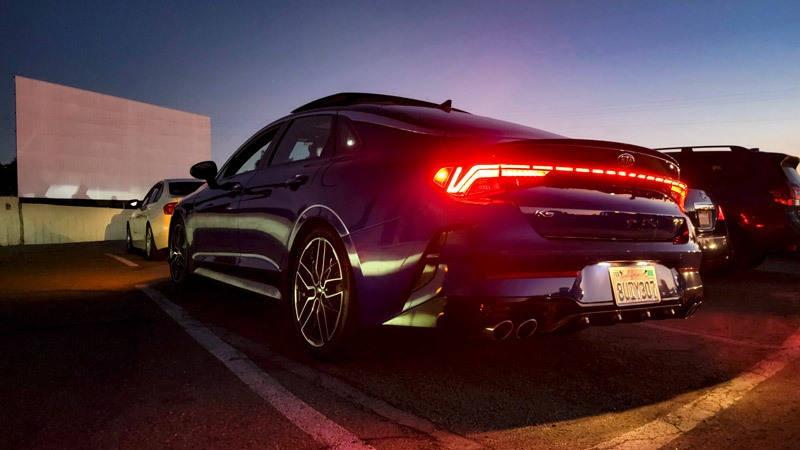 So, What Do We Think About Kia's K5 GT
Kia is the new kid on the block, it is forced to shake things up to make room for it to grow beyond it's reputation of producing high-quality cars offering a great value. With the K900 they showed it was possible to design a full-sized luxury sedan that was among the best in the world. With the Stinger they showed they could execute a world-class purpose-built performance sedan.
Now they are showing they can deliver that performance sedan reputation at a cheaper price point in a dare we say it, more practical package. With a sticker price of $35,700 (starting at $31,090), the K5 GT almost reminds me of how I feel about some of the less expensive Mustang and Camaro models. While you could probably find a more luxurious ride ... that really isn't the point.
Instead, we have exactly what Kia is good at - a vehicle that hits exact performance targets at a value price.