I used to cook based on intuition and while as a man, I'm "expected" to be a knowledgeable grillmaster and prepared to cook all things meat related indoors and out. For the past year or so I've become absolutely addicted to using thermometers to measure my steaks, chicken, pork, even frozen food items that I prepare in my air-fryer. I thought that Meater was the ultimate wireless thermometer but the folks at MeatStick tell me theirs is better. Let's take a look!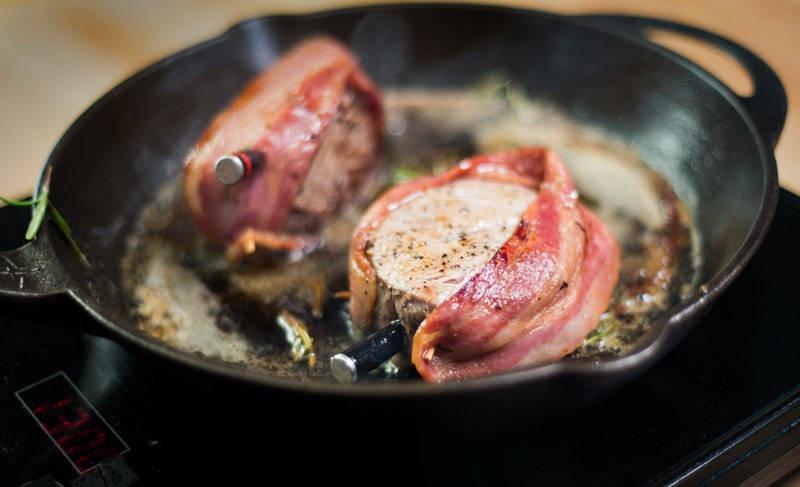 Design and Durability
The MeatStick is highly durable and able to withstand the standard dish washing procedure with ease. It has been designed with high-quality materials that over-deliver and give you more longevity. Heat resistance is also about the long term and the MeatStick is very capable of enduring challenging temperatures and aggressive kitchen environments. It will maintain functionality for longer periods which helps you cook more reliably and save money on replacements. It is well-designed for a more sturdy approach to temperature testing. It's a significant upgrade from the standard meat thermometer on the market today and raises the bar. Careful planning was put into the design of the ceramic handle for greater safety and heat endurance.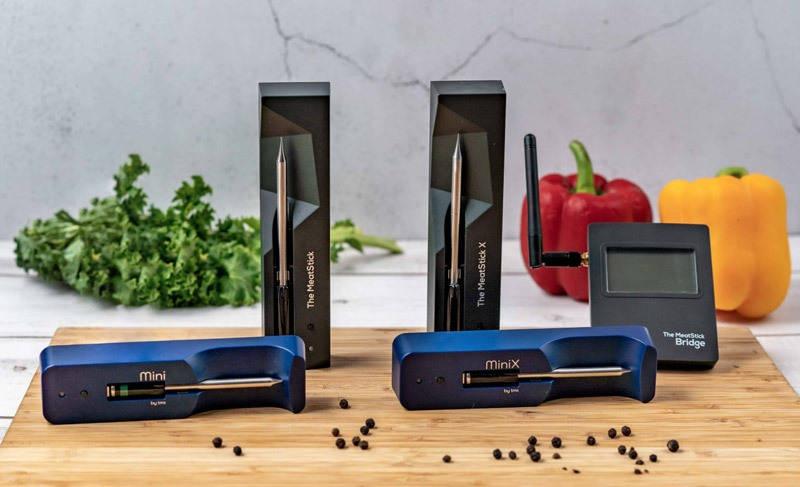 Versatility For All Cooking
The MeatStick has an incredible ability to function in deep fry and sous-vide conditions where other temperature sticks on the market cannot. This product gives you more versatility in the kitchen and this increased freedom will benefit you for years to come. It is the best option for any master chef seeking to add a meticulous tool to the cooking arsenal. You can literally test any temperature without worrying about the loss of integrity with the device. This is some impressive endurance that makes it stand out on the market. The MeatStick has no problem handling temperatures of up to 572 degrees for hotter cooking!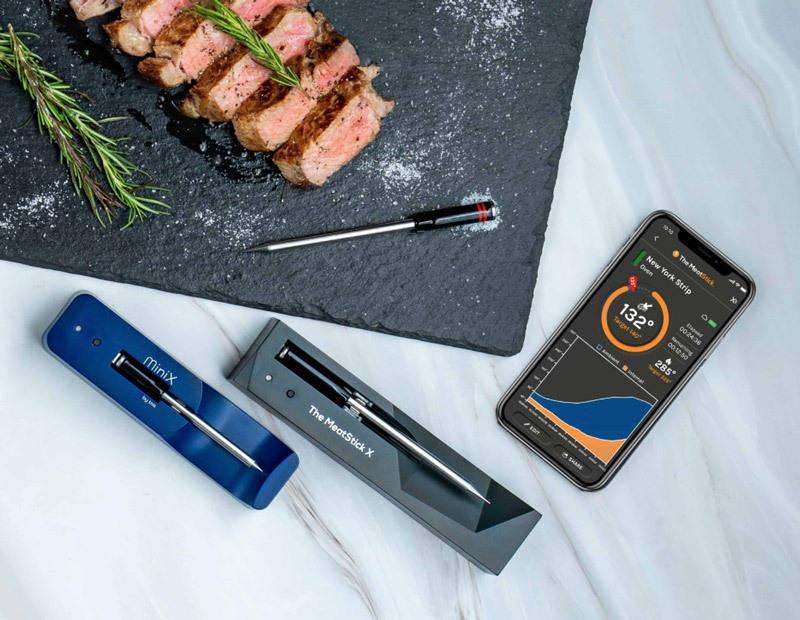 Customization Options
With the MeatStick you have the ability to customize your options with up to eight sticks that are geared towards your purposes. You can upgrade and fine-tune the options for the best overall cooking experience. This is some admirable flexibility that results in better tasting results. Customization of this temperature stick is fluid and easy with a product that leaves nothing to be desired. The main advantage of utilizing this wireless meat thermometer is that you will get what is needed for any particular application. These sticks will give you the freedom to choose what you want when you need it with impeccable results.
A Larger Monitoring Range
One of the unique features of the incredible MeatStick is that you will be equipped with a base range of 260 feet which is very convenient for moving around the kitchen to take care of other pressing tasks. Cooking often involves multitasking and this is the perfect tool to alleviate some of the pressure and monitor the temperature of any meat from a distance. However, you also have the ability here to elevate things to the next level through the utilization of Wi-fi. Here you can effectively monitor the meat from anywhere in the home while taking care of other tasks while it cooks. This way you aren't confined to a certain radius if you need to take care of something elsewhere. This wifi bridge option is perfect for viewing on any floor.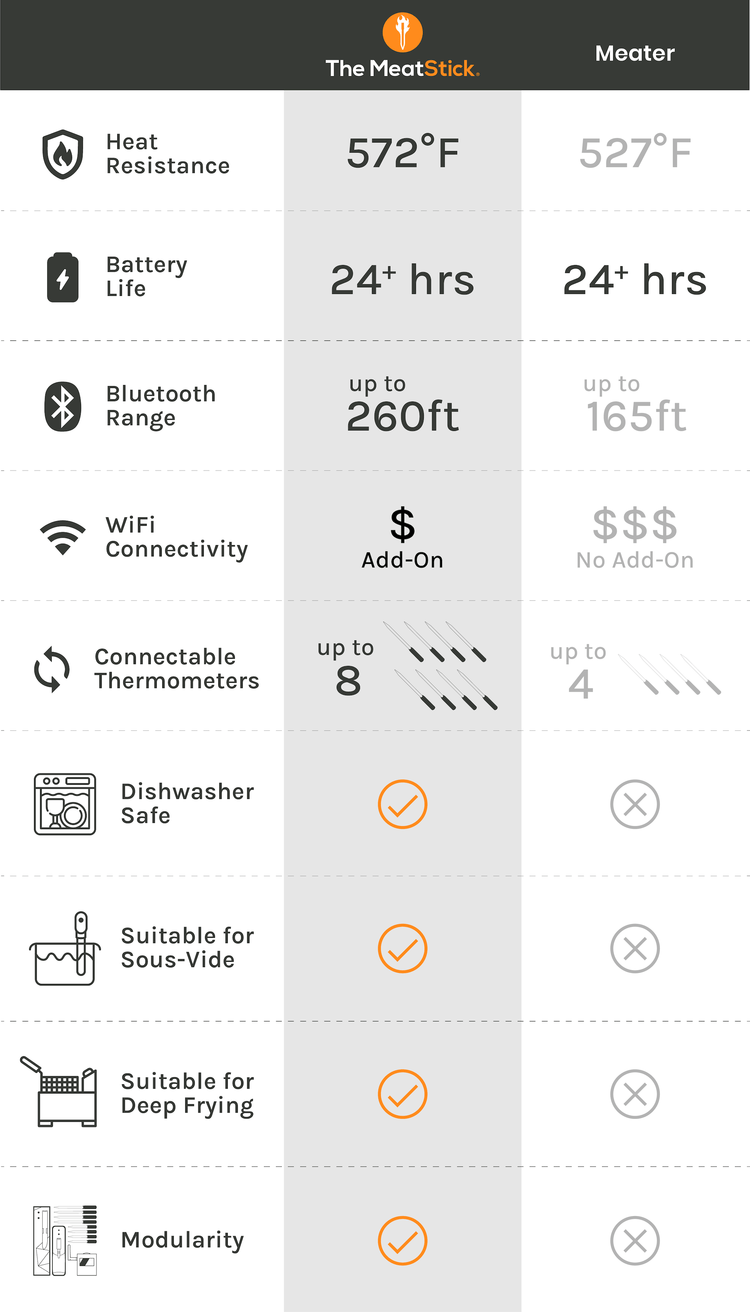 MeatStick Vs Meater
We really liked Meater when we first reviewed it last year. In fact, we still like it a lot but there are some key areas where MeatStick has taken things to the next level and made sim important innovations.
It's important to note that there are some critical differences between the MeatStick vs the Meater. Firstly, the MeatStick Mini is much more viable for cooking in cast iron skillets so keep this in mind if that's your preferred method. If you decide on getting the Wi-Fi-bridge then you won't have to worry about constantly checking your phone because the information will be accessible. Another difference is this stick is more ergonomically designed with color probes to ensure that each steak remains separated and you don't lose track of them.
It is more durable than the Meater and gives you a wider range of applications to consider. The increased range and customization options also make MeatStick stand out as the better option. One of the main advantages you'll get include smart precision when cooking meat. You will gain valuable knowledge about any given meat temperature and this gets incredibly relevant during the holiday seasons. Using this product over the Meater will give you a sharp advantage in cooking your meats with more accuracy and reliability!


Meatstick is available now on Amazon.com, starting at $99, as well as direct through their website.